The Tony Awards were presented this week and, to nobody's surprise, Hamilton took home 11 awards; but it may surprise you to learn that Lin-Manuel Miranda's Broadway behemoth musical was based on a book. Yes, Miranda ingeniously diversified the story, but the original source material was Pulitzer Prize-winning author Ron Chernow's 2005 biography, Alexander Hamilton.
According to the New York Times Art Beat blog, Miranda read the book on vacation in Mexico and was quickly inspired to adapt the story.
Hamilton is just one in a long line of musicals that can trace their origin story back to booksellers' shelves. It might seem strange to turn a biography or a work of fiction into a successful Broadway musical but Hamilton certainly wasn't the first, and will likely not be the last. Take a look at the origin stories of these other great stage performances—and fingers crossed for a Fifty Shades of Grey musical.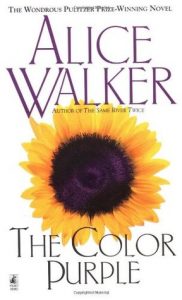 The Color Purple — based on The Color Purple by Alice Walker
Alice Walker's landmark tale of a group of Southern black women in the 1930s had already been adapted into a Academy Award-winning movie before the movie's star, Oprah Winfrey, helped bring it to the stage. The musical premiered in 2005 and was revived in 2015.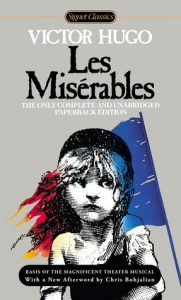 Les Misérables — based on Les Misérables by Victor Hugo
Les Mis is probably better-known as the long-running West End musical than it is a novel by Victor Hugo, but such is how the tale of class, honor and rebellion started after first being published in 1862. It also achieved triple-threat status when released as its most successful movie version—yes, a musical—in 2012.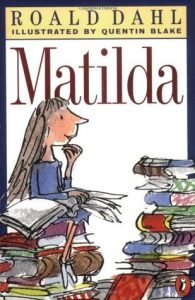 Matilda — based on Matilda by Roald Dahl
Spunky and resilient Matilda Wormwood gets the stage she deserves to stand up to   awful Mrs. Trunchbull and her neglectful parents. Matilda debuted on stage in London's West End, hit Broadway in 2013, and has been going strong ever since.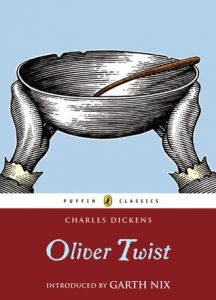 Oliver! — based on Oliver Twist by Charles Dickens
The original neglected waif (see also: Les Mis, Matilda), Oliver!, based on Charles Dickens' Oliver Twist, has been a theater mainstay since it debuted in England nearly 50 years ago. As evidenced by the exclamation mark, the stage version is a bit less gritty than the 1838 novel that tells the tale of a vulnerable young orphan thrown out of a horrible London workhouse to make his way in the equally terrible streets.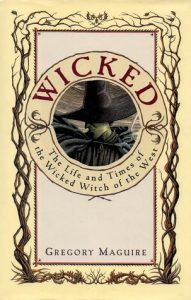 Wicked — based on Wicked: The Life and Times of the Wicked Witch of the West by Gregory Maguire
The untold story of the witches of Oz translated very nicely from book to stage. Based on the 1995 retelling of the Wizard of Oz, Wicked: The Life and Times of the Wicked Witch of the West by Gregory Maguire lets us see Oz from the witches' point of view, before the house lands on top of one of them. Wicked is one of the most-performed musicals on Broadway, and a popular touring production as well.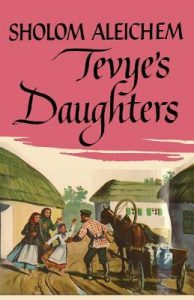 Fiddler on the Roof — based on Tevye's Daughters by Sholem Aleichem
This mainstay of high school gymnasiums and bar mitzvahs the world over actually began as a series of stories called Tevye's Daughters, by humorist Sholem Aleichem. Baffled by his seven daughters, Tevye just wants them all to grow up happy and marry well. Easier said than done.
So, what books would you like to see translated to the stage? Let us know in the comments below!