With a new month finally bringing us the warm summer weather we've all been looking forward to, it's time to plan your summer TBR list. Kicking off our summer recommendations is Lincoln's Last Trial by Dan Abrams, a non-fiction read that focuses on Lincoln's time as a lawyer and his last great case.
Keep reading to discover more about this fantastic book!
About Lincoln's Last Trial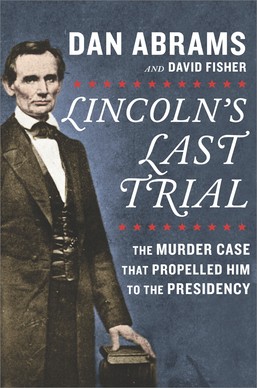 The true story of Abraham Lincoln's last murder trial, a case in which he had a deep personal involvement—and which played out in the nation's newspapers as he began his presidential campaign
At the end of the summer of 1859, twenty-two-year-old Peachy Quinn Harrison went on trial for murder in Springfield, Illinois. Abraham Lincoln, who had been involved in more than three thousand cases—including more than twenty-five murder trials—during his two-decades-long career, was hired to defend him. This was to be his last great case as a lawyer.
What normally would have been a local case took on momentous meaning. Lincoln's debates with Senator Stephen Douglas the previous fall had gained him a national following, transforming the little-known, self-taught lawyer into a respected politician. He was being urged to make a dark-horse run for the presidency in 1860. Taking this case involved great risk. His reputation was untarnished, but should he lose this trial, should Harrison be convicted of murder, the spotlight now focused so brightly on him might be dimmed. He had won his most recent murder trial with a daring and dramatic maneuver that had become a local legend, but another had ended with his client dangling from the end of a rope.
The case posed painful personal challenges for Lincoln. The murder victim had trained for the law in his office, and Lincoln had been his friend and his mentor. His accused killer, the young man Lincoln would defend, was the son of a close friend and loyal supporter. And to win this trial he would have to form an unholy allegiance with a longtime enemy, a revivalist preacher he had twice run against for political office—and who had bitterly slandered Lincoln as an "infidel…too lacking in faith" to be elected.
Lincoln's Last Trial captures the presidential hopeful's dramatic courtroom confrontations in vivid detail as he fights for his client—but also for his own blossoming political future. It is a moment in history that shines a light on our legal system, as in this case Lincoln fought a legal battle that remains incredibly relevant today.
Amazon | Barnes & Noble | Google Play | Kobo | iBooks | Indiebound | Goodreads
Watch the Trailer
A Letter From Hanover Square Press
It's tough to claim to bring something truly new to the massive bibliography that's been written already about Lincoln's life, but Dan Abrams and David Fisher have done it with the help of a heretofore unknown transcript of People v. Harrison, a landmark self-defence case argued in the sweltering summer of 1859, just two years before his election to the nation's highest office.
The stakes were truly high—the defense's case, which Lincoln argued, was by no means a sure thing. Just six months prior, Lincoln had been launched to national prominence with his daring performance in the Lincoln-Douglas debates. A loss on this stage could have crippled his political career.
The debates also introduced Lincoln to Robert Hitt, the "steno man" charged with recording the debates verbatim, a fairly new practice. When Lincoln decided to take Harrison's case, Hitt was on hand to transcribe the trial.
The result is one of the most colorful portrayals of Lincoln's monumental skill as a litigator that exists, illuminating verbatim Lincoln's interactions with witnesses, cross-examinations, and even courtroom downtime. Lincoln's Last Trial connects the events of the trial and the complex web of relationships between those in the courtroom to known elements of Lincoln's life outside the courtroom (his troubled marriage, brutal training as a self-taught, traveling new lawyer, and his time in the Black Hawk War) to create the fullest picture possible of one of the most examined men in American history.
Praise for Lincoln's Last Trial
"Dan Abrams and David Fisher write the heart-pounding pulse of history. Abraham Lincoln: the dusty shoes, the weary eyes, the Jedi mastery of a jury. In a true case of life and death. So pull up a chair. This book not only brings a rare transcript to life, it makes you feel like you are watching a live camera riveted on a courtroom more than 150 years ago." — Diane Sawyer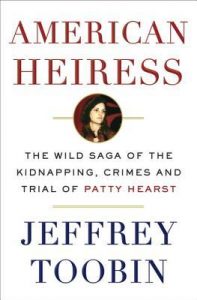 "You didn't know that Abraham Lincoln was the defense lawyer in a notorious murder case on the eve of his presidency? Neither did I. But Dan Abrams and David Fisher tell the remarkable tale in Lincoln's Last Trial, and the story is both compelling on its own terms and a lesson about some eternal truths about criminal justice." — Jeffrey Toobin, author of American Heiress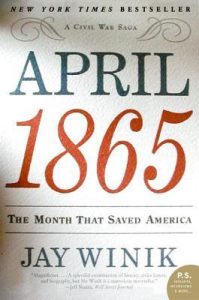 "We all know the story of Abraham Lincoln the wartime president, the defender of the Union, and the emancipator of the slaves. But Abraham Lincoln, the defense lawyer? Dan Abrams and David Fisher recount the engaging story of Lincoln's last trial, occurring on the cusp of the Civil War. An entertaining book filled with twists and turns and tailor-made for Civil War buffs." — Jay Winik, author of April 1865 and 1944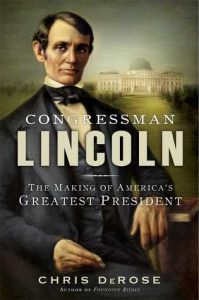 "Lincoln's wartime leadership overshadows his life as a lawyer. But you can't understand one without the other. In this rich and previously unexplored corner of history, the authors take you inside the courtroom to watch Abraham Lincoln – at the height of his powers as a lawyer and on the edge of eternal fame – as he tries a thrilling murder trial to a jury." –Chris DeRose, New York Times bestselling author of The Presidents' War, Congressman Lincoln, and Founding Rivals
What are you reading this month? Let us know in the comments section below!