I don't know about you, but in my normal life I like everything to be straightforward. No weird kinks in the road or unexpected U-turns or infuriating detours. Just point and go. So it's strange that, when it comes to books, the exact opposite holds true. As a reader, I don't want to be ushered along a straight, well-tended path with the finishing line in sight, all lit up in neon. I want to be tricked down alleyways that end in brick walls, or around blind-corners at 60 mph that leave me spinning out of control. Best of all is when I discover that I've been reading the map upside down and am going in completely the wrong direction, and have to swing round and retrace my steps with new compass in hand.
Twists in the road are the building-bricks of psychological thrillers, the genre I mostly write and read in. The best books—think Disclaimer or Before I Go To Sleep—send readers first in one direction, then another in an exhausting, tension-building zig-zag, not knowing who to believe or which signposts to follow.  Some books, like Gillian Flynn's Gone Girl and Sarah Waters' Fingersmith, include a mid-point twist that completely whips out the rug from under us, making a mockery of everything we thought we knew up until that point and forcing us to re-evaluate just who is the victim and who the villain.
Here are six of my favourite twisted reads: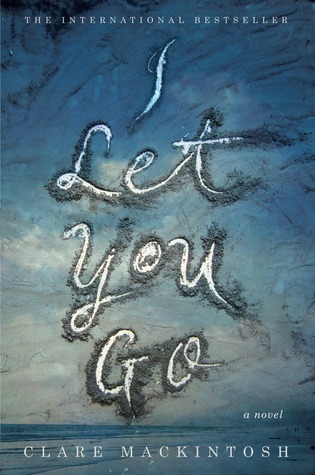 I Let You Go by Clare Mackintosh
This book about the aftermath of a terrible hit-and-run accident has such a clever midway twist, you'll want to go straight back to the start to read it again in the light of this startling new reality.
This starts off as a horrific abduction story and then…whoa…becomes something quite different. Lemaitre's novels are often set up as a house of mirrors in which everything you thought was true turns out to be an illusion, a reflection of reality. Warning: can cause sea-sickness.
Sometimes the twists in a thriller are generated not by the plot but by the narrator as he or she reveals themselves gradually to be not the person we first assumed. Joe Goldberg, the bookstore assistant narrator of You, is charming and witty…but also psychopathic; and the book's greatest twist lies in how the reader's sympathies are distorted and tested as the depths of his depravity become clear.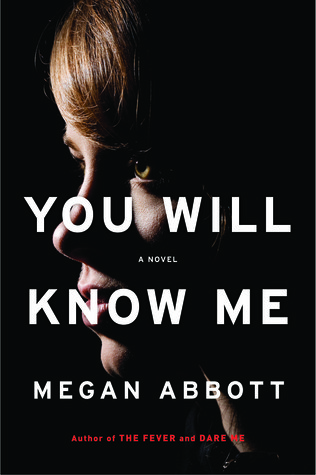 You Will Know Me by Megan Abbott
She is the mother in a perfect, all-American family, and life revolves around her high-achieving, gymnast teenage daughter. But the more we find out about Katie Knox, the more we have to question her version of reality. A brilliantly tense thriller in which the twists lie in the gaps between what we're being told, and what's really going on in the Knox household.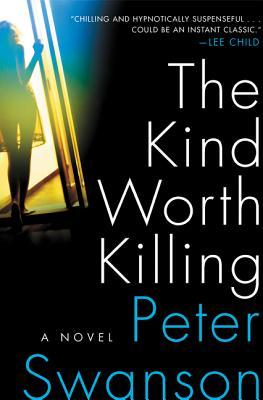 The Kind Worth Killing by Peter Swanson
A dual narrative is a wonderfully effective device for delivering twists as the reader lurches between one version of events and an alternative, often conflicting one, not knowing whose version to believe. This delicious modern take on Strangers on a Train starts with a chance meeting in an airport bar between two people, one of whom is nursing a murderous grudge. But are they telling each other—and us—the truth?
Occasionally a writer will save the biggest twist in the story for the eleventh hour, just when the reader is complacent that the story has been played out to its conclusion, leaving the reader with a bad case of whiplash, staring at the last page thinking "what just happened?" Mary Kubica's wonderfully twisty-turny novel about the kidnapping of a high profile Chicago judge's daughter has a final reveal that turns the whole book on its head.
Which book had a plot-twist you couldn't get over? Share with us in the comments below!