We've got a thrilling read for March's Book of the Month. Suspense fans won't want to miss Beautiful Bad by Annie Ward! Keep reading to learn more about this amazing book, as well as some videos to get you in the mood for a nail-biting read!
About the Book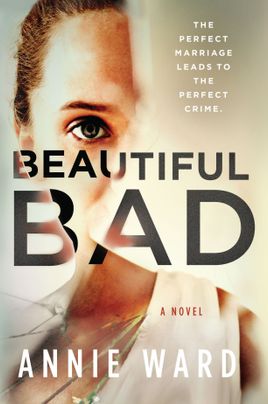 A devoted wife, a loving husband and a chilling murder that no one saw coming.
Things that make me scared: When Charlie cries. Hospitals and lakes. When Ian drinks vodka in the basement. ISIS. When Ian gets angry… That something is really, really wrong with me.
Maddie and Ian's love story began with a chance encounter at a party overseas; he was serving in the British army and she was a travel writer visiting her best friend, Jo. Now almost two decades later, married with a beautiful son, Charlie, they are living the perfect suburban life in Middle America. But when a camping accident leaves Maddie badly scarred, she begins attending writing therapy, where she gradually reveals her fears about Ian's PTSD; her concerns for the safety of their young son; and the couple's tangled and tumultuous past with Jo.
From the Balkans to England, Iraq to Manhattan, and finally to an ordinary family home in Kansas, sixteen years of love and fear, adventure and suspicion culminate in The Day of the Killing, when a frantic 911 call summons the police to the scene of a shocking crime.
Amazon | Barnes & Noble | Google Play | Kobo | Apple Books | Indiebound | Goodreads
Watch the Trailer
Get to Know Author Annie Ward
Recommended Reads
My Lovely Wife by Samantha Downing
Dexter meets Mr. and Mrs. Smith in this wildly compulsive debut thriller about a couple whose fifteen-year marriage has finally gotten too interesting…
Our love story is simple. I met a gorgeous woman. We fell in love. We had kids. We moved to the suburbs. We told each other our biggest dreams, and our darkest secrets. And then we got bored.
We look like a normal couple. We're your neighbors, the parents of your kid's friend, the acquaintances you keep meaning to get dinner with.
We all have secrets to keeping a marriage alive.
Ours just happens to be getting away with murder.
Amazon | Barnes & Noble | Google Play | Kobo | Apple Books | Indiebound | Goodreads