Rosie Colored Glasses is a heartfelt, coming of age story about a girl's changing perspective on her parents after their divorce. It's an emotional read that you won't be able to forget, which is why it's our book of the month. Keep reading for a note from author Brianna Wolfson, an excerpt from the book, and more!
A Note From Author Brianna Wolfson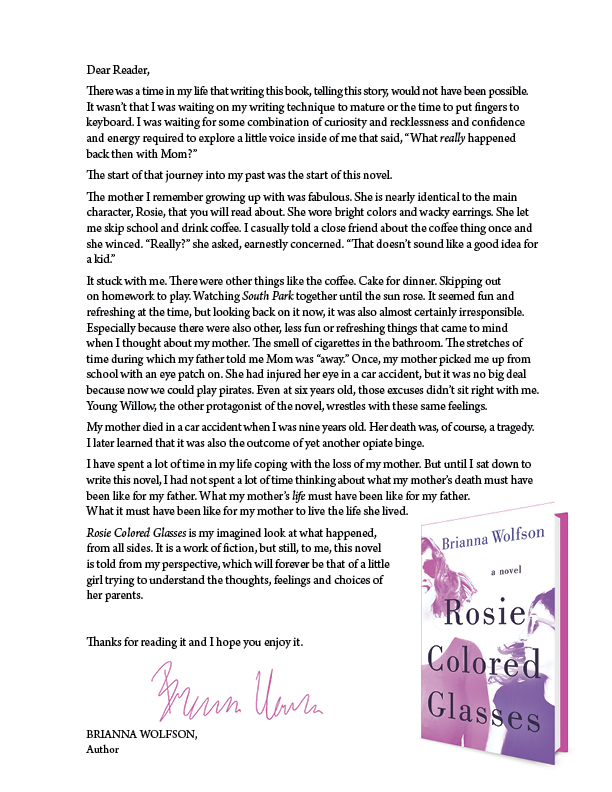 About Rosie Colored Glasses
Just as opposites attract, they can also cause friction, and no one feels that friction more than Rex and Rosie's daughter, Willow. Rex is serious and unsentimental and tapes checklists of chores on Willow's bedroom door. Rosie is sparkling and enchanting and meets Willow in their treehouse in the middle of the night to feast on candy.
After Rex and Rosie's divorce, Willow finds herself navigating their two different worlds. She is clearly under the spell of her exciting, fun-loving mother. But as Rosie's behavior becomes more turbulent, the darker underpinnings of her manic love are revealed.
Rex had removed his Rosie colored glasses long ago, but will Willow do the same?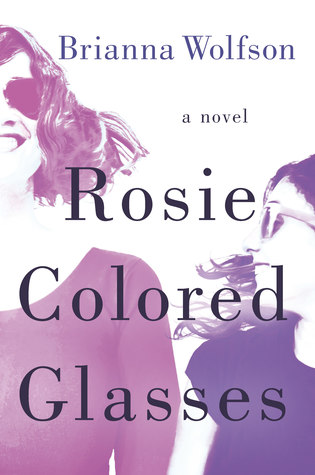 Amazon | Barnes & Noble | Google Play | Kobo | iBooks | Indiebound | Goodreads
Read an Excerpt
PROLOGUE
Willow Thorpe knew friction. The heat it created when one thing rubbed against another. When one world rubbed against another.
Willow felt it every time she got into the back seat of her mother's car, buckled her seat belt, grabbed her brother's hand and prepared to return to her father's house. Every time she stared out the window of her mother's car, and traced the fa­miliar turns of the street on her way to her father's. Every time her father opened the big heavy front door and grumbled, "Late again, Rosie." Every time her mother casually responded with a smirk and a "Catch you later, Rex."
Every time she looked up at her father and became self-conscious of the way her knees knocked together. Every time she went from art-covered walls to plain white ones. Every time she went from Mango Tango crayons to yellow #2 pencils.
Recommended Reads
If you love this book, we definitely recommend checking out the books below!
Eleanor Oliphant is Completely Fine by Gail Honeyman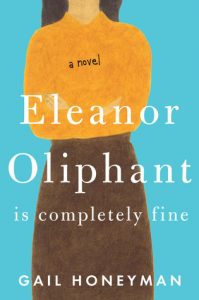 Meet Eleanor Oliphant: She struggles with appropriate social skills and tends to say exactly what she's thinking. Nothing is missing in her carefully timetabled life of avoiding social interactions, where weekends are punctuated by frozen pizza, vodka, and phone chats with Mummy. All this means that Eleanor has become a creature of habit (to say the least) and a bit of a loner.
But everything changes when Eleanor meets Raymond, the bumbling and deeply unhygienic IT guy from her office. When she and Raymond together save Sammy, an elderly gentleman who has fallen on the sidewalk, the three become the kinds of friends who rescue one another from the lives of isolation they have each been living. And it is Raymond's big heart that will ultimately help Eleanor find the way to repair her own profoundly damaged one.
Eleanor Oliphant Is Completely Fine is the story of a quirky yet lonely woman whose social misunderstandings and deeply ingrained routines could be changed forever—if she can bear to confront the secrets she has avoided all her life. But if she does, she'll learn that she, too, is capable of finding friendship—and even love—after all.
Amazon | Barnes & Noble | Google Play | Kobo | Indiebound | Goodreads
The Leavers by Lisa Ko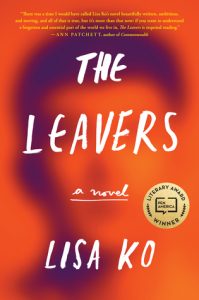 One morning, Deming Guo's mother, an undocumented Chinese immigrant named Polly, goes to her job at the nail salon and never comes home. No one can find any trace of her.
With his mother gone, eleven-year-old Deming is left with no one to care for him. He is eventually adopted by two white college professors who move him from the Bronx to a small town upstate. They rename him Daniel Wilkinson in their efforts to make him over into their version of an "all-American boy." But far away from all he's ever known, Daniel struggles to reconcile his new life with his mother's disappearance and the memories of the family and community he left behind.
Set in New York and China, The Leavers is a vivid and moving examination of borders and belonging. It's the story of how one boy comes into his own when everything he's loved has been taken away–and how a mother learns to live with the mistakes of her past.
This powerful debut is the winner of the 2016 PEN/Bellwether Prize for fiction, awarded by Barbara Kingsolver for a novel that addresses issues of social justice.
Amazon | Barnes & Noble | Google Play | Kobo | Indiebound | Goodreads
White Oleander by Janet Fitch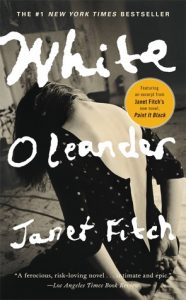 Everywhere hailed as a novel of rare beauty and power, White Oleander tells the unforgettable story of Ingrid, a brilliant poet imprisoned for murder, and her daughter, Astrid, whose odyssey through a series of Los Angeles foster homes–each its own universe, with its own laws, its own dangers, its own hard lessons to be learned–becomes a redeeming and surprising journey of self-discovery.
Amazon | Barnes & Noble | Google Play | Kobo | Indiebound | Goodreads