Happy May! We hope you have a great month filled with amazing reads. If you're still on the hunt for a new book to pick up, we recommend The Cactus by Sarah Haywood. Filled with unforgettable characters and relatable family drama, this is a hilarious read you won't be able to put down!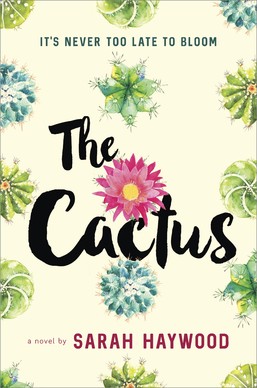 In this witty and heartfelt debut, one woman's unconventional journey to motherhood means learning to embrace the unexpected
Even the prickliest cactus has its flower…
For Susan Green, messy emotions don't fit into the equation of her perfectly ordered life. She has a flat that is ideal for one, a job that suits her passion for logic and an "interpersonal arrangement" that provides cultural and other, more intimate, benefits. But suddenly confronted with the loss of her mother and the news that she is about to become a mother herself, Susan's greatest fear is realized. She is losing control.
When she learns that her mother's will inexplicably favors her indolent brother, Edward, Susan's already dismantled world is sent flying into a tailspin. As Susan's due date draws near and her family problems become increasingly difficult to ignore, Susan finds help and self-discovery in the most unlikely of places.
Featuring an endearing cast of characters and tremendous heart, The Cactus is a poignant debut and a delightful reminder that some things can't be explained by logic alone.
Amazon | Barnes & Noble | Google Play | Kobo | iBooks | Indiebound
Read an Excerpt
I'm not a woman who bears grudges, broods over disagreements or questions other people's motives. Neither do I feel compelled to win an argument at any cost. As with all rules, of course, there are exceptions. I won't stand idly by while one person's being exploited by another, and the same goes when I'm the one being exploited; I'll do everything within my means to ensure that justice prevails.
Click here to continue reading
Recommended Reads
Have you finished The Cactus and want to continue reading books featuring quirky, relatable characters? Give these stories a try!
The Rosie Project by Graeme Simsion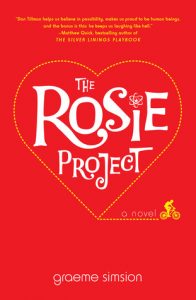 An international sensation, this hilarious, feel-good novel is narrated by an oddly charming and socially challenged genetics professor on an unusual quest: to find out if he is capable of true love.
Don Tillman, professor of genetics, has never been on a second date. He is a man who can count all his friends on the fingers of one hand, whose lifelong difficulty with social rituals has convinced him that he is simply not wired for romance. So when an acquaintance informs him that he would make a "wonderful" husband, his first reaction is shock. Yet he must concede to the statistical probability that there is someone for everyone, and he embarks upon The Wife Project. In the orderly, evidence-based manner with which he approaches all things, Don sets out to find the perfect partner. She will be punctual and logical—most definitely not a barmaid, a smoker, a drinker, or a late-arriver.
Yet Rosie Jarman is all these things. She is also beguiling, fiery, intelligent—and on a quest of her own. She is looking for her biological father, a search that a certain DNA expert might be able to help her with. Don's Wife Project takes a back burner to the Father Project and an unlikely relationship blooms, forcing the scientifically minded geneticist to confront the spontaneous whirlwind that is Rosie—and the realization that love is not always what looks good on paper.
The Rosie Project is a moving and hilarious novel for anyone who has ever tenaciously gone after life or love in the face of overwhelming challenges.
Amazon | Barnes & Noble | Google Play | Kobo | iBooks | Indiebound
Bridget Jones's Diary by Helen Fielding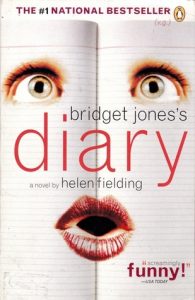 Meet Bridget Jones—a 30-something Singleton who is certain she would have all the answers if she could:
a. lose 7 pounds
b. stop smoking
c. develop Inner Poise
"123 lbs. (how is it possible to put on 4 pounds in the middle of the night? Could flesh have somehow solidified becoming denser and heavier? Repulsive, horrifying notion), alcohol units 4 (excellent), cigarettes 21 (poor but will give up totally tomorrow), number of correct lottery numbers 2 (better, but nevertheless useless)…"
Bridget Jones' Diary is the devastatingly self-aware, laugh-out-loud daily chronicle of Bridget's permanent, doomed quest for self-improvement — a year in which she resolves to: reduce the circumference of each thigh by 1.5 inches, visit the gym three times a week not just to buy a sandwich, form a functional relationship with a responsible adult, and learn to program the VCR.
Over the course of the year, Bridget loses a total of 72 pounds but gains a total of 74. She remains, however, optimistic. Through it all, Bridget will have you helpless with laughter, and — like millions of readers the world round — you'll find yourself shouting, "Bridget Jones is me!"
Amazon | Barnes & Noble | Google Play | Kobo | iBooks | Indiebound