May is Short Story Month, and it really does seem like the short story is having a moment. From acclaimed recent releases by Junot Díaz, George Saunders, and Lorrie Moore, to Alice Munro's 2013 Nobel Prize for Literature, short stories have been able to break free from their diffident standing as a writer's first dance, to hold their own under the spotlight of serious fiction writing. And it's about time. From 500-word flash fiction to 150-page novellas, there are as many styles of short stories as there are readers.
So take a look at these contemporary collections that show us why less truly can be more. Because whether you are a short-story connoisseur or new to the genre, there is much to love—and to discover—about short fiction. Happy reading.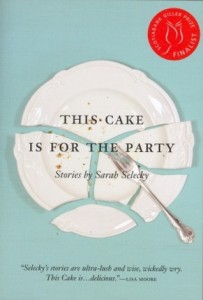 This Cake is For the Party — Sarah Selecky
Sarah Selecky's 2010 collection is a mosaic of powerful pieces fraught with conflict, humor, insight and bite. Each story dredges up an undercurrent of tension in a seemingly benign situation, without ever neglecting style, tone, and language.
Light Lifting — Alexander MacLeod
This is the very best kind of short fiction—smart, haunting, and utterly memorable. From a tale of friends celebrating their youth along the edge of the Detroit River, to the repentant act of working a blue-collar job, MacLeod searches for the extraordinary in the routine—and delivers it every time.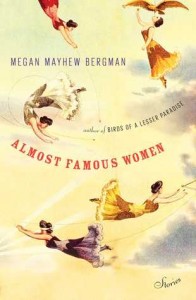 Almost Famous Women: Stories — Megan Mayhew Bergman
Removed from the shadow of their notorious relations, Mayhew Bergman introduces us to a collection of women who were extraordinary in their own right, though grossly overlooked by history. What was it like to be Oscar Wilde's niece or Edna St. Vincent Malay's sister? With this assemblage, you'll have an entertaining way to find out.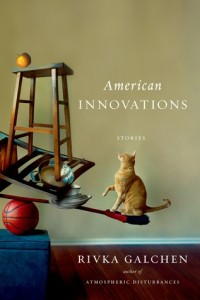 American Innovations: Stories — Rivka Galchen
Come for the whimsically-engaging cover, stay for the deftly-written stories. Penned as modernist re-tellings of canonical works of fiction, each story deals with archetypal themes in an inspired, poetic, and original way. Masterful.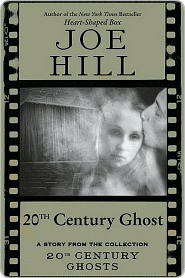 20th Century Ghosts — Joe Hill
The short story is the perfect vehicle for horror writing, with its opportunity to pack a punch and leave things a little hazy, a little ambiguous. Hill takes up the mantle of his famous father (I'll give you a moment to Google it) and does his legacy justice, with a collection that has earned a place on every horror lover's shelf.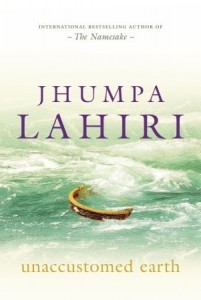 Unaccustomed Earth — Jhumpa Lahiri
Domestic short fiction often dominates the genre. Tales of relationships, the day-to-day meanderings of people suffering from inertia or lofty ambitions; characters anchored to desolation by low expectations and high maintenance. But nobody—nobody—creates domestic short fiction like Lahiri. Each story is a tidal wave hiding in a tear drop.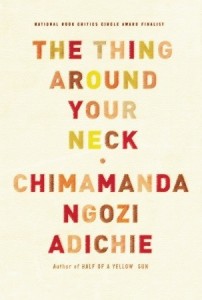 The Thing Around Your Neck — Chimamanda Ngozi Adichie
With an undercurrent of hope running through each story like a balm, Ngozi Adichie's lush and evocative language illuminates the sorrowful, incredibly human tales of the immigrant experience in a way that makes them more sad, more true, and entirely mesmerizing. This is writing.