So it's summertime and everyone's making a hoopla about going out and being active and in constant motion. But if you and I are in the same boat—the boat of being tired and lazy after an exhausting long weekend filled with patriotic festivities—we're ready for a break, for both our minds and bodies. So put the bicycles, yoga mats and hiking gear away for a moment but don't compromise on the feelings of fulfillment they supply you with. Stay in tonight and read one of these entrancing books that are sure to spirit you away.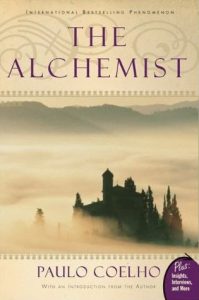 The Alchemist by Paulo Coelho
A book that will take your breath away with its ethereal and deceptively simple story about a young shepherd's journey from Spain to the Egyptian desert, if you haven't read The Alchemist already, do yourself a favor and remedy that immediately!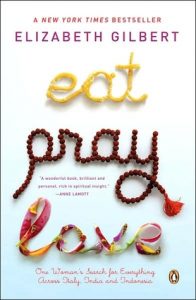 Eat, Pray, Love by Elizabeth Gilbert
For fans of Wild looking for a slightly less rocky ride, join Elizabeth Gilbert in her recollection of the decision that changed her life—swapping out the heartache and stress of her former life for a mission of soul-searching that takes her both around the world and deep within herself.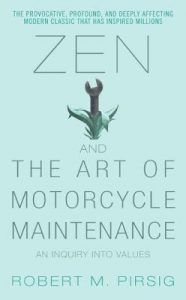 Zen and the Art of Motorcycle Maintenance: An Inquiry Into Values by Robert M. Pirsig
An important bestseller that helped define a generation, Pirsig's meditative book will be one you can finish and immediately lend to a friend or family member to devour afterwards.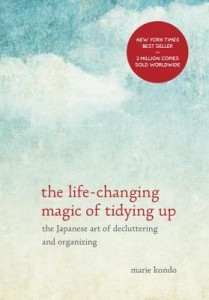 The Life-Changing Magic of Tidying Up: The Japanese Art of Decluttering and Organizing by Marie Kondo
The first step to a clear mind is a clear living space—which organizing consultant Marie Kondo knows better than anyone. This book will help with decluttering and simplifying your life down to possessions that "spark joy."
An oldie but a goodie—this 1922 novel by Pulitzer Prize-winning author Hermann Hesse is, not unlike The Alchemist, disarmingly simple and poetic in its prose. Short and sweet, this staple of spiritual reading is sure to leave you sighing contentedly after the last page is through.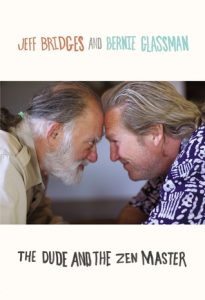 The Dude and the Zen Master by Jeff Bridges and Bernie Glassman
This book by renowned Zen leader and one of America's favorite actors somehow manages to be an altogether new breath of fresh air in a genre that has no shortage of such—the two lifelong friends will make you laugh, charm you and inspire you to join their spiritual and spirited conversation. And if you're a fan of The Big Lebowski, it's definitely a must-read!
Which book whisked you off on a journey of self-enlightenment? Share with us in the comments below!