Art begets art, right? So it just makes sense that music inspires writers to write about music. Aside from the scores (!) of amazing non-fiction and music memoirs out there, there is also a good amount of fiction that feeds heavily on the inspiration of music. And it's not just one genre of music that serves as inspiration—there are seriously intense books about opera, and heart-felt tomes about punk rock. And like all the best mix tapes, there is much in between, and it will all lead music—and fiction—lovers on a simply melodic journey.
Hornby's novel will find a place on any music lover's Top 5 List of the Best Books About Music. Following a devastating breakup, Rob, a record store owner, decides he owes an apology to all of the girls he ever treated poorly. Music is an integral part of the story, and will have you wistfully thinking about your own coming-of-age soundtrack.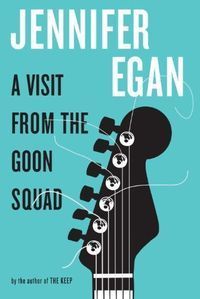 A Visit from the Goon Squad by Jennifer Egan
A record label executive struggles to retain some of his past glory as a punk rocker; a young assistant with kleptomania navigates the complexities of honing her own identity in the shadow of greatness, and all around them, relationships implode in a flurry of collateral damage.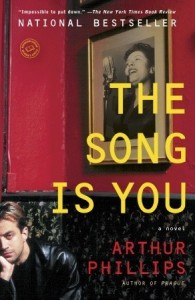 The Song Is You by Arthur Philips
Julian's life is full of failure—his art, his marriage, his ambition, all turned to dust. Cait is an Irish singer half Julian's age, but when he happens upon her band in a bar, he begins a transformation. With his iPod as his constant companion, Julian pursues Cait, and a more meaningful existence.
A botched and prolonged hostage crisis; a diplomatic nightmare; a beguiling American Soprano, and the transformative power of music. When 58 people of varying degrees of innocence are forced together, a catalog of operatic arias become a balm, a language, and perhaps, a savior.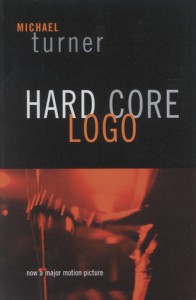 Hard Core Logo by Michael Turner
Perhaps better known as the canonical Canadian movie directed by Bruce McDonald, Turner's novel takes us on tour with a hardcore band struggling to maintain many things—relevance, friendships, identity—as the sun goes down on the punk rock era.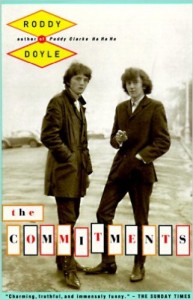 The Commitments by Roddy Doyle
Wannabe music manager Jimmy Rabbitte thinks Dublin needs an injection of soul. The Commitments think they can deliver. Barrytown may be a long way from Motown, but Doyle's heartfelt book takes us to the garages of our youth where music and dreams are born.
What's your favorite music-themed novel? Share with us in the comments below!