Today Netflix premiers its new television adaptation of Lemony Snicket's A Series of Unfortunate Events, which, for me, means that tonight is going to be less about reading and more about watching. A Series of Unfortunate Events is a series of children's books (thirteen, to be exact) about the orphaned Baudelaire children who are constantly being chased by the evil Count Olaf because he wants their fortune for his own. The series features intelligent children, many fires, secret organizations and unfortunate event after unfortunate event as the Baudelaire orphans go from guardian to guardian trying to escape Olaf, who is always in thinly veiled disguises. In retrospect, these books were genius and crazy, with the children being adopted by a whole village, a traveling circus and a paper mill, to mention a few. And the books never ended happily, ever.
In honor of the show's Netflix adaptation, here are seven books without a happy ending. Because, every once in a while, who needs them?
From the author of The Good Girl, Don't You Cry follows the mysterious disappearance of Esther Vaughan, a young Chicago woman whose sudden absence leaves her roommate, Quinn, looking for Esther—and answers. Meanwhile, in a small Michigan town, dishwasher Alex Gallo is drawn to a mysterious woman, Pearl, who suddenly appears in the community. Haunting and engrossing, this book is an artfully crafted story of suspense.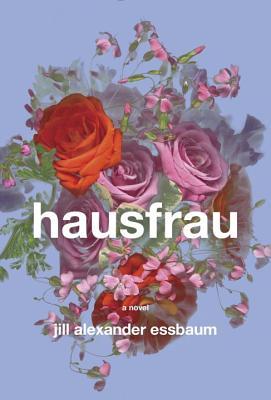 Hausfrau by Jill Alexander Essbaum
Anna Benz is an American living in Switzerland as a housewife, and while her life seems simple and happy, in reality she is torn apart. As she engages in one affair after another, Anna's actions soon lead to her life spinning out of control.
Dex and Emma meet on July 5, 1988, the day of their graduation. This book follows them over twenty years, catching them on the same day each year, as their lives and their feelings for each other change with the world around them.
When Louisa Clark takes a job working for Will Traynor, who is a paraplegic as the result of an accident two years earlier, she finds him to be bitter and moody. As time passes, the two grow close, and when Lou learns of Will's plans to end his life in Switzerland, she sets out to prove to him that life is still worth living.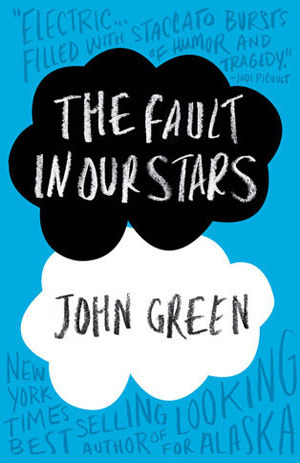 The Fault in Our Stars by John Green
Hazel Lancaster is a sixteen-year-old with terminal cancer. At a support group she meets Augustus Waters, a seventeen-year-old amputee and cancer survivor. The two become friends and, after reading each other's favorite books, share an interest in finding out the truth about what happens after the events of Hazel's favorite, An Imperial Infliction. With the help of a wish foundation, the two (and Hazel's mom) travel to Amsterdam to meet the book's writer, looking for answers. Beautifully written, The Fault in Our Stars is funny, tragic and unforgettable.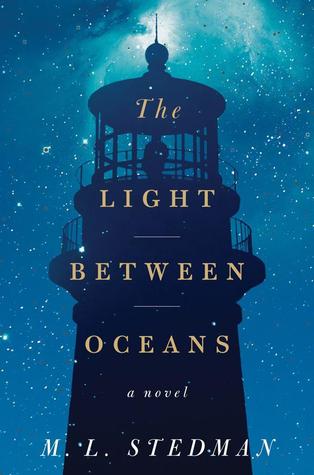 The Light Between Oceans by M.L. Stedman
After fighting in World War I, Tom Sherbourne returns to Australia and becomes a lighthouse keeper on an isolated island. He soon marries Isabel, and the couple tries for years to have children with no success. When a shipwreck washes ashore carrying a dead man and a baby girl, Isabel thinks that the baby is a gift from God and convinces Tom to raise her as their own. They name her Lucy, but when the family returns to the mainland on leave two years later, they find that Lucy has another family that is heartbroken without her.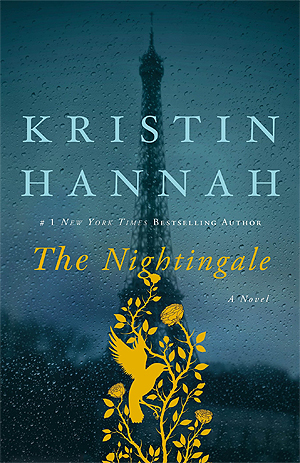 The Nightingale by Kristin Hannah
Sisters Vianne and Isabelle have never been close, and not just because there are twelve years and a great deal of shared heartbreak between them; Isabelle was sent to boarding school after boarding school, while Vianne lived in the French countryside with her family. When World War II begins, Isabelle wishes to stay in Paris and make a difference, but instead is sent to help her sister and niece. An epic story of sisterhood, love and sacrifice, both women become involved in the French resistance in different ways as the war changes the world around them.
Does a book need a happy ending for you to like it? What books without a happy ending do you love? Let us know in the comments below!