Are you ready for October? There are plenty of amazing reads coming out next month…and here are just a few you'll want to add to your TBR pile!
Eager to start their life together, historian Vickie Preston and Special Agent Griffin Pryce take a detour en route to their new home in Virginia and stop for a visit in Baltimore. But their romantic weekend is interrupted when a popular author is found dead in the basement of an Edgar Allan Poe–themed restaurant. Because of the mysterious circumstances surrounding the corpse, the FBI's Krewe of Hunters paranormal team is invited to investigate. As more bizarre deaths occur, Vickie and Griffin are drawn into a case that has disturbing echoes of Poe's great works, bringing the horrors of his fiction to life.
The restaurant is headquarters to scholars and fans, and any of them could be a merciless killer. Except there's also something reaching out from beyond the grave. The late, great Edgar Allan Poe himself is appearing to Vickie in dreams and visions with cryptic information about the murders. Unless they can uncover whose twisted mind is orchestrating the dramatic re-creations, Vickie and Griffin's future as a couple might never begin…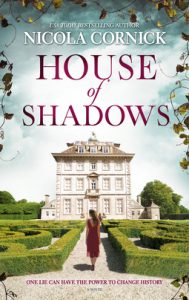 The wooded hills of Oxfordshire conceal the remains of the aptly named Ashdown House—a wasted pile of cinders and regret. Once home to the daughter of a king, Ashdown and its secrets will unite three women across four centuries in a tangle of romance, deceit and destiny…
In the winter of 1662, Elizabeth Stuart, the Winter Queen, is on her deathbed. She entrusts an ancient pearl, rumored to have magic power, to her faithful cavalier William Craven for safekeeping. In his grief, William orders the construction of Ashdown Estate in her memory and places the pearl at its center.
One hundred and fifty years later, notorious courtesan Lavinia Flyte hears the maids at Ashdown House whisper of a hidden treasure, and bears witness as her protector Lord Evershot—desperate to find it—burns the building to the ground.
Now, a battered mirror and the diary of a Regency courtesan are the only clues Holly Ansell has to finding her brother, who has gone missing researching the mystery of Elizabeth Stuart and her alleged affair with Lord Craven. As she retraces his footsteps, Holly's quest will soon reveal the truth about Lavinia and compel her to confront the stunning revelation about the legacy of the Winter Queen.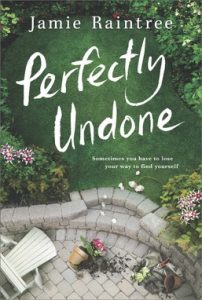 A stirring debut rife with intoxicating family secrets and dazzling insights into our most basic desires, Perfectly Undone offers an intimate, uncensored exploration of forgiveness and fidelity, in all its forms, as a young doctor struggles with her sister's death—and the role she played in it—while her own picture-perfect relationship and promising career unravel around her.
Yes is such a little word…
Dr. Dylan Michels has worked hard for a perfect life, so when her longtime boyfriend, Cooper, gets down on one knee, it should be the most perfect moment of all. Then why does she say no?
For too many years, Dylan's been living for her sister, who never got the chance to grow up. But her attempt to be the perfect daughter, perfect partner and perfect doctor hasn't been enough to silence the haunting guilt Dylan feels over her sister's death—and the role no one knows she played in it.
Now Dylan must face her past if she and Cooper stand a chance at a the courage to define her own happiness before her life becomes perfectly undone?
Set among the breezy days of a sultry Portland summer, Perfectly Undone is a deeply moving novel of family secrets, forgiveness and finding yourself in the most surprising of places.
Sometimes you have to lose your way to find yourself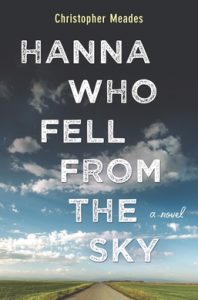 A magical, provocative tale of forbidden love and one girl's struggle for liberation 
Hanna has never been outside her secluded community of Clearhaven. She has never questioned why her father has four wives or why she has fourteen brothers and sisters. And in only one week, on her eighteenth birthday, Hanna will follow tradition and become the fifth wife of a man more than twice her age.
But just days before the wedding, Hanna meets an enigmatic stranger who challenges her to question her fate and to follow her own will. And when her mother reveals a secret—one that could grant her the freedom she's known only in her dreams—Hanna is forced to decide whether she was really meant for something greater than the claustrophobic world of Clearhaven. But can she abandon her beloved younger sister and the only home she's ever known? Or is there another option—one too fantastical to believe?
With lush, evocative prose, award-winning author Christopher Meades takes readers on an emotional journey into a fascinating, unknown world—and, along the way, brilliantly illuminates complexities of faith, identity and how our origins shape who we are.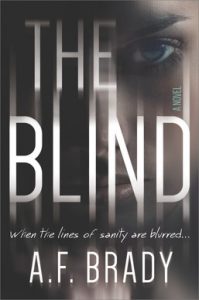 A razor-sharp debut about a woman who goes so far off the deep end, she might never make it back up… 
Sam James has spent years carefully crafting her reputation as the best psychologist at Typhlos, Manhattan's most challenging psychiatric institution. She believes if she can't save herself, she'll save someone else. It's this savior complex that serves her well in helping patients battle their inner demons, though it leads Sam down some dark paths and opens her eyes to her own mental turmoil.
When Richard, a mysterious patient no other therapist wants to treat, is admitted to Typhlos, Sam is determined to unlock his secrets and his psyche. But she can't figure out why Richard appears to be so normal in a hospital filled with madness. As Sam gets pulled into Richard's twisted past, she can't help but analyze her own life, and what she discovers terrifies her. And so the mind games begin. But who is the savior and who is the saved?
In this unexpected and addictive psychological debut, A.F. Brady takes readers into the psyche of a deeply disturbed woman desperately trying to keep her head above water, showing that sometimes what's most terrifying is what exists in your mind.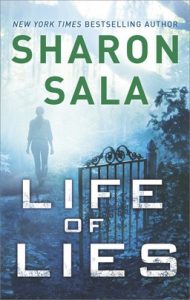 Fame, fortune…and a fatal obsession 
Sahara Travis is used to being worshipped by adoring fans, but now someone is fixated on her in a dangerous way. After multiple attempts on her life, she reluctantly agrees to hire a security specialist for her protection, though the last thing she wants is some burly bodyguard invading her personal space.
Former army ranger Brendan McQueen's job is to keep the starlet safe and track down her would-be assassin. But when Sahara receives news that her estranged mother has been murdered and her father, the top suspect, is missing, Brendan quickly realizes this is much more serious than your average celebrity stalker.
With Brendan and her devoted assistant, Lucy, in tow, Sahara returns to her family estate in New Orleans to uncover the identity of her attempted killer before he can close in on his final target.