Will any book ever live up to our old favorites? While it's a difficult feat to find a book that can top the books we always go back to, here's what you can read next once you finish these seven popular books.
Outlander -> The Night Mark by Tiffany Reisz
Do you love Diana Gabaldon's epic time-travel series? Trade Scotland for 1921 coastal South Carolina in this story of love lost then found in the past. Faye, mourning her husband, Will, takes a photography job in an isolated coastal town. Drawn to the nearby lighthouse, she is swept away from her modern life by the tide, waking up in the 1920s only to meet one of her late husband's ancestors.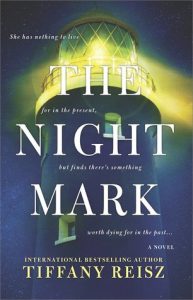 Treasure Island -> The Hidden Keys by André Alexis
Fans of Robert Louis Stevenson's famous pirate story can find a modern retelling in Giller Prize winner André Alexis's newest novel. Tancred Palmieri is a thief who is recruited to assist an aging heroin addict steal mysterious objects that provide clues to the whereabouts of a massive treasure.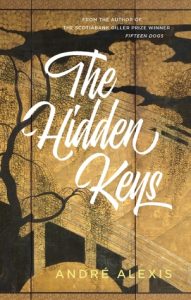 Room -> Ginny Moon by Benjamin Ludwig
Emma Donoghue's Room is an emotional novel featuring a child narrator with a unique voice, much like Ginny Moon, the story of a fourteen-year-old autistic teen who has recently been adopted. For reasons no one around her can understand, Ginny is attempting to leave her "forever family" by encouraging her abusive birth mother to kidnap her—she's determined to return to her mother's home to find something she left behind. Just like Jack in Room, Ginny will stay with you long after the last page.
Harry Potter -> The Magicians by Lev Grossman
For the many adults who grew up with Rowling's Harry Potter, The Magicians is a grown-up take on the concept of wizarding school. Quentin is admitted to a secretive and prestigious school of magic hidden in upstate New York. As he is educated in sorcery, he stumbles into a dark and magical world from his favorite childhood book series.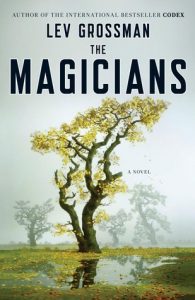 Pride & Prejudice -> Eligible by Curtis Sittenfeld
This modern retelling of the Jane Austen classic features magazine writer Liz Bennet and her sister Jane, a yoga instructor. Their lives become complicated when they return to their childhood home. Their mother is focused on finding husbands for her five daughters, and everything seems to fall in her favor when Dr. Chip Bingley moves to town, bringing with him neurosurgeon Fitzwilliam Darcy.
Gone Girl -> The Secrets You Keep by Kate White
Looking for a haunting psychological thriller? The Secrets You Keep follows self-help author Bryn, whose life begins to spin out of control after a devastating car accident. After the accident, Bryn begins to suspect her new husband, Guy, is keeping secrets from her. When a woman catering their dinner party is brutally murdered, Bryn will have to look to her own nightmares to find out the truth.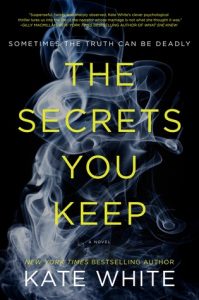 The Handmaid's Tale -> Oryx and Crake by Margaret Atwood
The Handmaid's Tale has often been in the news lately and is going to be adapted into a Hulu television series. Looking for more dystopian fiction from Margaret Atwood? Her MaddAddam trilogy opens with Oryx and Crake, the story of a postapocalyptic world inhabited by the Children of Crake, human-like creatures genetically engineered to be the perfect species. Jimmy, known to the Crakers as Snowman, believes he is the only human left on earth. Mourning the loss of his best friend Crake as well as Oryx, the woman they both loved, Jimmy embarks on a journey through the strange new world he now lives in.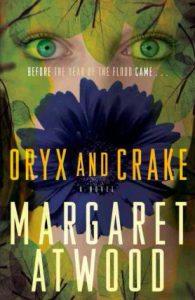 Do you have an old favorite you wish you had a book-alike for? Let us know in the comments below!