The rise of the Internet has made it easier than ever to connect with people who like the same weird stuff that you like. For some people, fandom and fanfiction are a huge part of their lives, whether they like comics, video games, books, movies or TV shows. As a self-proclaimed fangirl, here are my seven picks for books for passionate fans of everything from fantasy to sci-fi.
Fangirl by Rainbow Rowell
Cath is a Simon Snow fan, and with the approaching release of the last book in the series the pressure is on for Cath to finish her fan fiction story, Carry On Simon Snow. Her fan fiction is famous in the fandom and features a romance between the hero Simon and his nemesis Baz. As she starts her first year of college, Cath is separated from her twin sister Wren for the first time. While Wren has grown out of Simon Snow, Cath hasn't. As Cath continues work on her fanfic and struggles with her creative writing class, she finds her own voice outside of Simon Snow and apart from her sister.
Interested in more? Rainbow Rowell also wrote a Simon Snow novel called Carry On.
Perfect for fans of Harry Potter and The Chronicles of Narnia who have now entered adulthood, The Magicians follows Quentin as her enrolls in a prestigious college of magic. Hoping to find a world of adventure, Quentin stumbles into a dark world of magic that's connected to the childhood stories he loved as a child.
Who watches the watchmen? Hailed as the best graphic novel of all time, Watchmen is a dark look at world where superheroes forced to retire after President Nixon makes vigilante justice illegal. When a former superhero called the Comedian dies, a group of former costumed heroes must come together to find the truth. A social commentary set in an alternate 1985 where Nixon is still president and the world is on the brink of World War III, comic book fans will love this dark and deep comic.
Featuring diary entries that Carrie Fisher wrote on the set of Star Wars, Carrie Fisher is hilarious, always candid and shares a behind the scenes of the now iconic small science fiction film she was cast in in 1976.
This anthology features non-fiction comics and stories from fans and creators in geek culture. Authors include Margaret Atwood, Noelle Stevenson, Mariko Tamaki, Sam Maggs and Trina Robbins.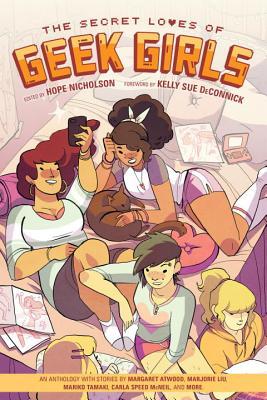 Wonder Woman might be the movie of the summer and has left new and old fans wanting more. This is the fascinating history and celebration of women super heroes in comics and how they've been present and influential since the very beginning of comics.
Felicia Day is famous on the Internet for her web-series The Guild and for her role on the show Supernatural, but she was once a home-schooled introvert who loved video games. In some ways nothing has changed, but at the same time Felicia Day has since become an Internet star, actress and owns her own production company. A unifying memoir about the Internet, fandom, anxiety, feminism and nerdiness, Felicia Day's story is ultimately about creating your own place in the world.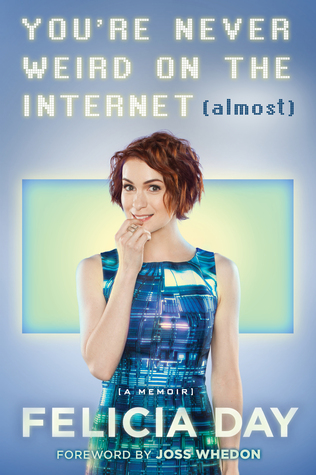 What are your favorite fandom reads? Let us know in the comments!