"I learned to recognize the thorough and primitive duality of man; I saw that, of the two natures that contended in the field of my consciousness, even if I could rightly be said to be either, it was only because I was radically both." —The Strange Case of Dr. Jekyll and Mr. Hyde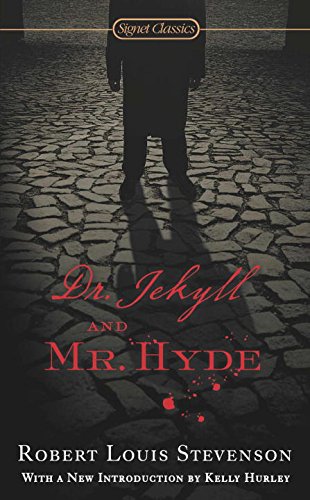 Back in 1886, January 5th marked the publication of Robert Louis Stevenson's now-classic The Strange Case of Dr. Jekyll and Mr. Hyde. Stevenson had long been fascinated by the dichotomy of good and evil in the human personality and how it would translate into a story. Thank goodness for it, because the resulting novella and its timeless tale is now firmly ingrained in classic literature's list of "Must Reads."
Here are some fun facts you might not have already known!
Stevenson wrote the book in a matter of days—many accounts (including his stepson Lloyd Osbourne) attest that he wrote it in only three!
This first draft, however, was destroyed. Some theories say it was by Stevenson himself who threw it into his fireplace, others postulate that it was his wife Fanny who tossed it in.
It may very well be the work of literature most often adapted to film. Over sixty adaptations have been made, not including several more works that are parodies and/or are loosely based on the original story, which would bring the total number up to 134.
On that note, the first film adaptation of the book was filmed in 1908, and allegedly no copies remain in existence.
The name "Jekyll" was originally pronounced Jee-kull, rather than Jeh-kull.
If you've already read and love this classic, check out the following contemporaries that have also explored the "multiple/split personality" narrative …
Sybil by Flora Rheta Schreiber
Tell Me Your Dreams by Sidney Sheldon
All Around the Town by Mary Higgins Clark
The Girls He Adored by Jonathan Nasaw