Another month means another new #ReadWithBookClubbish pick! This month, we're reading The Imperfects by Amy Meyerson, a story about how a priceless inheritance leads the Miller family on a life-altering pursuit of the truth.
Feel free to share all month long with us on social media by tagging @bookclubbish and #ReadWithBookClubbish. And don't forget — we'll be taking the discussion live on Facebook Live on June 24! Follow us on social media so you don't miss a beat.
June's Book Club Pick: The Imperfects by Amy Meyerson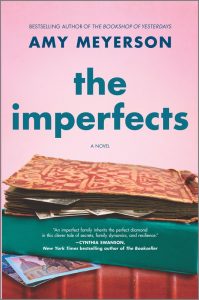 From the bestselling author of The Bookshop of Yesterdays comes a captivating new novel about a priceless inheritance that leads one family on a life-altering pursuit of the truth.
The Millers are far from perfect. Estranged siblings Beck, Ashley and Jake find themselves under one roof for the first time in years, forced to confront old resentments and betrayals, when their mysterious, eccentric matriarch, Helen, passes away. But their lives are about to change when they find a secret inheritance hidden among her possessions—the Florentine Diamond, a 137-carat yellow gemstone that went missing from the Austrian Empire a century ago.
Desperate to learn how one of the world's most elusive diamonds ended up in Helen's bedroom, they begin investigating her past only to realize how little they know about their brave, resilient grandmother. As the Millers race to determine whether they are the rightful heirs to the diamond and the fortune it promises, they uncover a past more tragic and powerful than they ever could have imagined, forever changing their connection to their heritage and each other.
Inspired by the true story of the real, still-missing Florentine Diamond, The Imperfects illuminates the sacrifices we make for family and how sometimes discovering the truth of the past is the only way to better the future.
Get your copy at:
Amazon | Barnes & Noble | Google Play | Kobo | Apple Books | Indiebound | Audible | Goodreads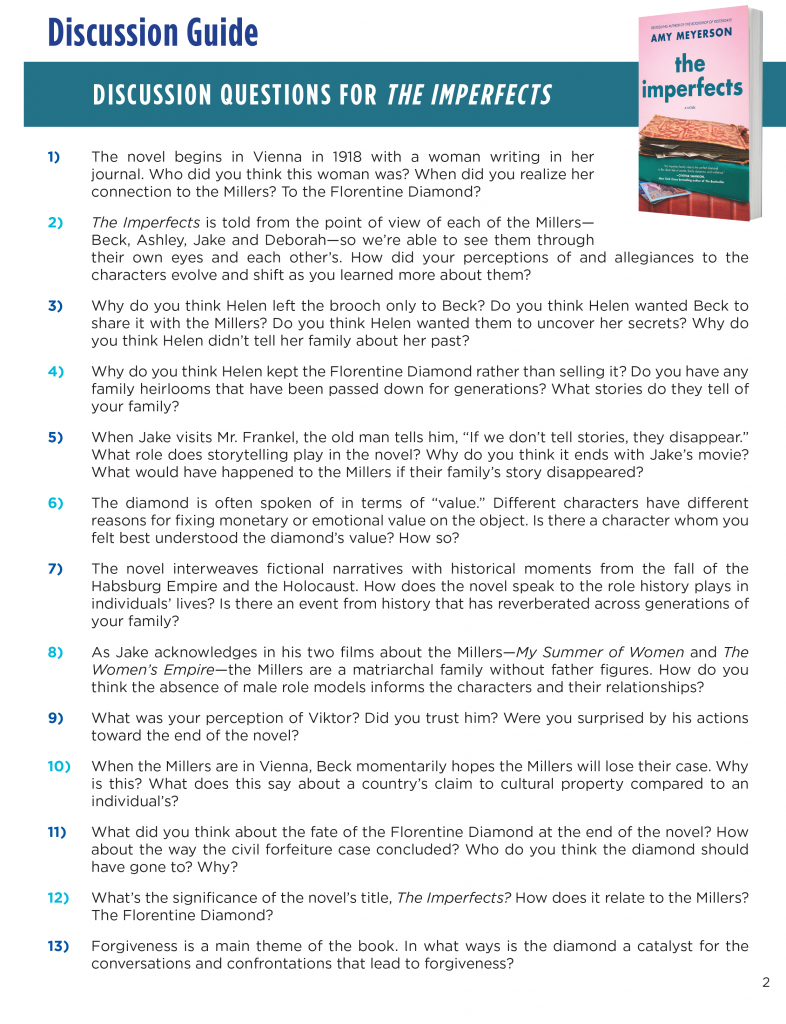 For Your Book Club Meeting: (Faux) Florentine 75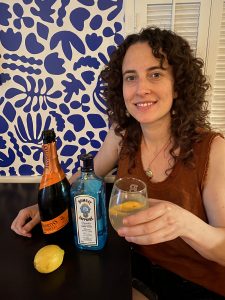 While the Florentine Diamond is still missing, you can bring a little class to your book club meeting with Amy Meyerson's Florentine 75 cocktail recipe. Don't like the hard stuff? Try a Faux Florentine 75 for a non-alcoholic alternative!
Ingredients
For the Florentine 75:
1 1/2 oz. of Bombay Sapphire Gin
Juice of 1 large lemon
1-2 tbsp. of simple syrup, depending on desired sweetness
Prosecco
For the Faux Florentine 75:
Juice of 2 large lemons
2-3 tbsp. of simple syrup, depending on desired sweetness
Club soda
Directions
Mix lemon juice, simple syrup and gin (if using) in a glass.
Top glass with Prosecco or club soda.
Finish with a twist and spring of rosemary or mint.
Join the Conversation
Let us know what you think of The Imperfects by posting with these templates on Instagram. Remember to tag @bookclubbish and #ReadWithBookClubbish for your chance to be featured on our feed.