There's nothing quite like a good book cry: the release that comes when a story delivers such an emotional punch you're left sobbing in public, while you try to pretend you have something in your eye or hide behind your sunnies. An author's ability to draw that response out of a reader is what makes a book so memorable, and here are six five-hanky stories you don't want to miss:
If you haven't read this one yet, be prepared: the relationship between Louisa (a regular girl in desperate need of a job) and Will (a man who lived large, until an accident made him a quadriplegic) is not one you'll soon forget. The end is so heartbreaking you'll need a lot of Kleenex—and time—to recover. There's a reason this story tops lists of Books That Make You Cry.
The Giving Tree by Shel Silverstein
This children's book was written in 1963 but the years have done little to dull the emotional wallop it delivers. There are many takes on the meaning behind the tree, whose sole purpose seems to be to make a little boy happy, but this classic tale is sure to bring on the waterworks every time you read it.
Alice Howland has worked hard for her charmed life, complete with a great marriage, three grown children and an impressive career. But when she's diagnosed with early onset Alzheimer's at 50, the life she's built—and loves—begins to crumble as she loses her grasp on reality. Heart-wrenching and insightful, this book simply can't be read without shedding tears.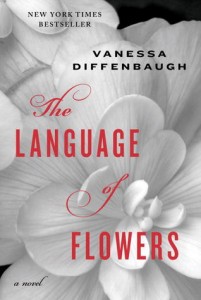 The Language of Flowers by Vanessa Diffenbaugh
Protagonist Victoria is a loner, unable to trust or love easily, broken by her difficult life in foster care. But when she discovers the "language of flowers"—how people used to communicate through the symbolism of flowers—she's given a second chance for happiness. Beautifully written and devastatingly honest, this is one to read with tissues nearby.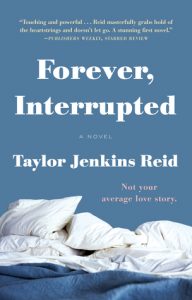 Forever, Interrupted by Taylor Jenkins Reid
Elsie and Ben have been married for only nine days—after a whirlwind romance and marriage—when Ben tragically dies on his way to buy her cereal. With flashbacks to their short but happy time together bumping up against scenes of Elsie's deep grief as she tries to navigate the world as a young widow, this story will both lift and break your heart.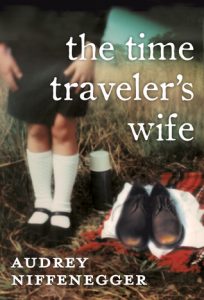 The Time Traveler's Wife by Audrey Niffenegger
This unconventional love story between Henry, whose genetic condition causes him to time travel, and Clare, who must live each day as it comes—at times with Henry, at times alone—will leave you covered in tear-drenched tissue shreds. The love these characters feel for each other, and their commitment to staying together despite the forces keeping them apart, make it nearly impossible to stay dry-eyed while reading.
Which books do you return to when you need a good cry? Let us know in the comments section below.