An omen of winter being on our doorstep is the dreaded daylight savings Sunday. There's simply just not enough daylight, and we have to allocate it wisely. The positive side of this change is we also manage to receive an extra blessed, much-needed hour of sleep. However, while enjoying that extra bit of time in a disoriented, half awake, half asleep state, we don't always know where—or when—we are.
In fact, someone awesome once said "time is a big ball of wibbly wobbly time-y wimey stuff." So who's to say that in that above-mentioned moment we haven't time traveled?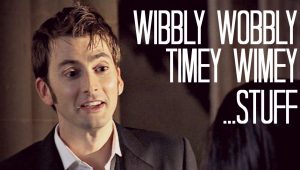 So while you're adjusting to your new time, here are ten amazing books about time travel to accompany you: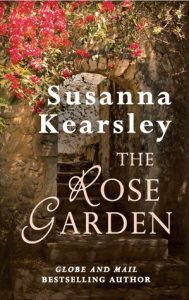 The Rose Garden by Susanna Kearsley
Prepare yourself for a haunting and romantic story of England's past and present. Eva finds herself back at Trelowarth, Cornwall, after the death of her sister, Katrina. She's there to scatter her sister's ashes, and to find some kind of closure to her grief. Of course things become complicated as Eva realizes she's able to slip between centuries, and there in the eighteenth century, she meets Daniel Butler. Their growing attraction has her questioning whether she belongs in the dangerous, unknown past or the comfortable present…without him.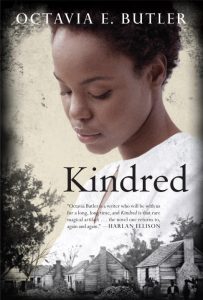 Kindred by Octavia E. Butler
Butler weaves a mashup of genres that come together in a harmonious symphony. Part slave memoir, part fantasy and historical fiction, the time travel in this book will have your mind racing to keep pace. Dana, an African-American woman, finds herself unexpectedly wrenched through time, on her twenty-sixth birthday no less, to antebellum Maryland. There she meets a young man in dire need of her help. The catch? Once Dana has ensured his safety, she's pulled back to the present until he needs her again and again.
The first science fiction written by an African-American woman, this story discusses the important issues of power, freedom, gender and race.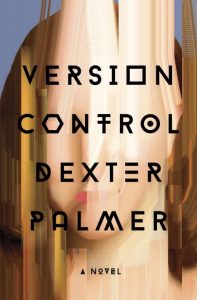 Version Control by Dexter Palmer
Imagine that your life, while seemingly normal, feels slightly off. For Rebecca Wright, walking into a room without knowing the reason feels foreboding, to say nothing of her certainty that the president seems to be an imposter. Meanwhile she's moving forward from a recent tragedy, and her husband's career has become a laughingstock. His decade-long project, the causality violation device, has been mocked as a "time machine" by the public. But what if it the causality violation device actually works? What would it mean for their marriage—and for the world?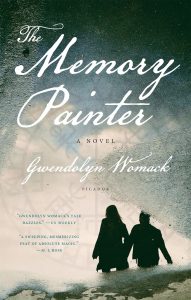 The Memory Painter by Gwendolyn Womack
Something about time travel often seems to invoke a love story of epic proportions. In this case, we have an acclaimed painter, Bryan Pierce, whose inspiration for his pieces derives from his dreams. Some may claim their dreams feel very real, but for Bryan they actually are, and he awakens with extraordinary new skills after each one. And when Linz Jacobs stumbles across one of his paintings, she sees her most vivid nightmare brought to life. Upon tracking him down, Linz triggers Bryan's most powerful dream yet: a team of scientists working toward a curse for Alzheimer's but who instead find death in a lab explosion. As Bryan and Linz struggle to make sense of their connection, they realize they aren't the only ones tracking down answers…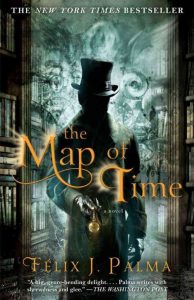 The Map of Time by Félix J. Palma
Of course, I would be remiss to not mention H. G. Wells, the Father of Science Fiction, in one way or another. But rather than rereading some of his work, why not try a story where he's the star? In Palma's The Map of Time we have the tale of a young and skeptical H. G. Wells as a time-traveling investigator. While on his journeys, he crosses paths with several real-life figures of history. It's a charming and clever read that will have you trying to pin down its countless literary and historical references.
If, like me, you are experiencing hard-core withdrawal from the Outlander television series, then pick up the third print installment. Yes, there might be spoilers for season three, which comes out later this year, but Jamie Fraser's (imaginary) Scottish drawl will surely be worth it. In the third book, Claire Randall returns to eighteenth century Scotland, back to her highlander husband after a twenty-year separation. Their reunion is one fraught with just as much tension as love. What has changed for both of them during all that time? Are they now perhaps too different to be with one another?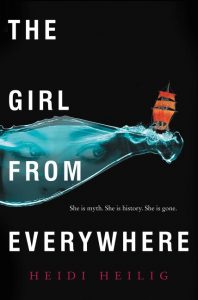 The Girl from Everywhere by Heidi Heilig
The greatest temptation for a time traveler is the desire to change the past to affect the future. Young Nix knows this well. She's accustomed to time traveling on her father's ship, and that temptation is what drives their voyages. Her father is able to transport them not only between times but also into imaginary worlds…if he has a map of them. His obsession with finding the one map of 1868 Honolulu will lead him  to his lost love, Nix's mother. Yet by doing so, he could change everything and erase Nix's very existence.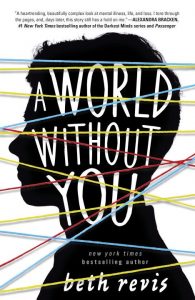 A World Without You by Beth Revis
Although this book is technically not a sci-fi novel, it does make reference to time traveling to some extent. Seventeen-year-old Bo believes he possesses the ability to do just that, and his vivid delusions are as real to him as his own breathing. His parents send him to a school for troubled youth where they hope he will find help, but instead he meets Sofia. Be warned that this isn't a typical love story, and not one for the faint of heart. Sofia's deep depression leads her to suicide, and Bo, unable to accept her death, believes she is lost within time. His determination to "save her" will bring him to a crossroads, where he must either face his own demons or become lost himself within his psychosis where Sofia still exists.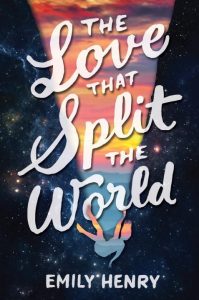 The Love That Split the World by Emily Henry
Do you remember those summer days after school ended that seemed infinite? Natalie Cleary is trying to enjoy them during her last summer in her hometown of Kentucky but she can't stop seeing the "wrong things." (Her front door being the wrong color? Sure, a plausible explanation could probably be found. But her town disappearing for hours? No.) Add to that a bizarre visit from the mysterious "grandmother" who reveals that Natalie only has three months to save "him." Coincidentally the next night, the "him" turns out to be a beautiful boy named Beau, and Natalie's world is completely and utterly changed…and their summer together will encompass the possibilities and realities of the past, present and future.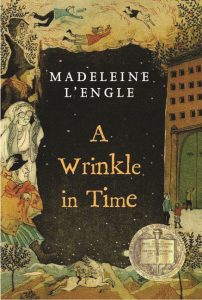 A Wrinkle in Time by Madeleine L'Engle
Last but not least, the classic time-traveling adventures of Meg Murry, Charles Wallace and their friend Calvin. It's a dark and stormy night indeed when Mrs. Whatsit sweeps in to reveal a truth related to their missing father. The three children will embark on a journey to find him with nothing more than faith in each other and love.  Although intended for a younger audience, the book explores issues of conformity and family dynamics making it a heartfelt read. What book would you take with you on your time-traveling adventures? Have you read any on this list? Let us know in the comments below!
What book would you take with you on your time travelling adventures? Have you read any on this list? Let us know in the comments below!