Mother's Day is coming up soon! Show your appreciation for all that she does with the perfect book. Make her breakfast in bed to go with it and you're all set!
If your mom loves Thrillers…
The Good Girl — Mary Kubica
"I've been following her for the past few days. I know where she buys her groceries, where she has her dry cleaning done, where she works. I don't know the color of her eyes or what they look like when she's scared. But I will."
The Dead Play On — Heather Graham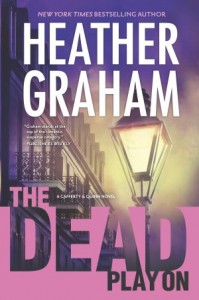 Musicians are being murdered in New Orleans. But Arnie Watson apparently died by his own hand. When Tyler Anderson plays the saxophone he inherited from Arnie, a soldier and musician who died soon after his return, he believes he sees visions of his friend's life—and death.
The Silence That Speaks — Andrea Kane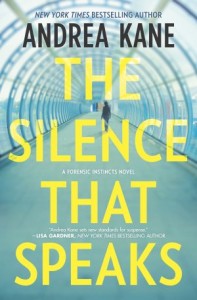 Forensic Instincts' first order of business is to find out who's targeting their client. Under the leadership of Casey Woods, the investigative team has the resources to do just that, working inside the law—and outside it.
If Romance is more her thing, try one of these:
This Heart of Mine — Brenda Novak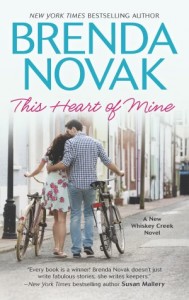 First love. Second chance?   As the daughter of a hoarder, Phoenix Fuller had a tough childhood. So when the handsome, popular Riley Stinson became her boyfriend in high school, she finally felt as though she had something to be proud of. Phoenix was desperate not to lose him—especially once she found out she was…
The Girls of Mischief Bay — Susan Mallery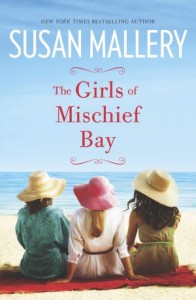 Susan Mallery, the New York Times bestselling author of Three Sisters, is world renowned for her "insightful, funny, and poignant" stories (Booklist). With her brand-new Mischief Bay series, she brings vivid color to the story of three friends on the brink of a new life.
Never Too Late — Robyn Carr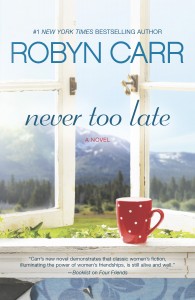 Clare Wilson is starting over. She's had it with her marriage to a charming serial cheater. Even her own son thinks she's given his father too many chances. With the support of her sisters, Maggie and Sarah, she's ready to move on. Facing her fortieth birthday, Clare is finally feeling the rush of unadulterated freedom.
The Calamity Janes: Cassie & Karen — Sherryl Woods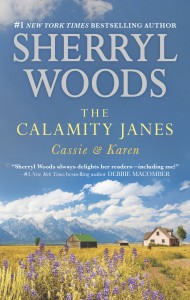 Cassie Collins fled Winding River, Wyoming, when she discovered she was pregnant. Now, ten years later and stronger, she's been drawn back to town for a reunion with her friends, the Calamity Janes. But is she strong enough to stand up to Cole Davis, the wealthy father of her child who has the power to take away her son?
Happy Mother's Day!