We've all been there before. You finish devouring a novel that is so moving and so sublime you literally can't move on from the book. You're ensnared in the storyline still, though the book is through. You can't stop thinking about the characters. You have to remind yourself again and again that this is merely fiction; these characters are not real. You're paralyzed, unable to move on to another book because that would somehow be an act of treachery to the one you've just consumed. You tell everyone you know to read this book. You find the best, most prominent spot on your bookshelf for it, and every time you pass by you reconnect with the characters and their lives.
It's called a book hangover, and below are six novels that will leave you with one.
The Hand That First Held Mine — Maggie O'Farrell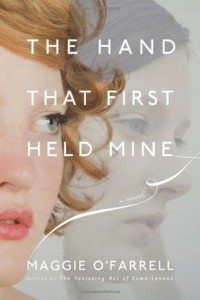 Maggie O'Farrell's The Hand That First Held Mine follows Lexie, a young woman living in 1950s and 1960s London, who leaves her family's home, becomes a reporter and finds herself and her independence. Lexie's story alternates with that of Elina, a brand new mother in present-day London as she and her boyfriend, Ted, adapt to life as parents. The new arrival kindles all sorts of confusion and memories in both Elina and Ted and we discover the connection in the narratives of Lexie and Elina, leading to a conclusion that is beyond compare.
Bodies of Water — T. Greenwood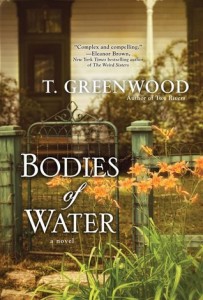 Bodies of Water is the story of two housewives in the 1960s, Billie Valentine and Eva Wilson, whose marriages are jeopardized by alcoholism and abuse, and the great sense of loneliness and isolation that afflicted many women of this time. What starts as a friendship between Billie and Eva turns into something more, and for the first time the women find happiness in their lives. But when the affair is revealed, its effect on these women and their families is gut-wrenching. Beautifully told from the points of view of both the young Billie in the 1960s and an elderly, modern-day Billie as she revisits her past.
The Language of Flowers — Vanessa Diffenbaugh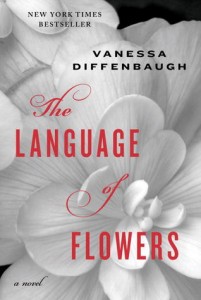 Vanessa Diffenbaugh's The Language of Flowers tells the tale of Victoria Jones, a young woman whom happiness eludes. Upon turning eighteen, she leaves the foster care system to live on her own and gets caught in a cycle of poor choices and all sorts of mishaps, intermixed with the occasional success story. As a reader, you want Victoria to overcome her dismal past, and find happiness. You want her to thrive, and she does—only to risk losing it again. A story not for the faint of heart, but one you have to read.
Me Before You — Jojo Moyes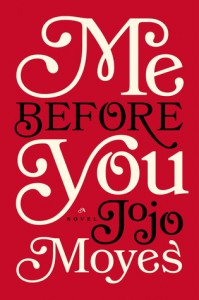 Me Before You is the heartbreaking story of a young caregiver, Louisa Clark, and her charge, the morose Will Traynor, who is confined to a wheelchair for the rest of his life thanks to an accident. Louisa sets out to show Will that he can be happy despite his malady and ends up finding a little something herself. A tearjerker that is well worth every last tear.
The Obituary Writer — Ann Hood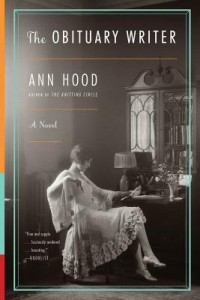 The Obituary Writer follows the dual storylines of Claire, a 1960s housewife trapped in an unhappy marriage, and Vivien, living in 1919, an obituary writer who has spent over a decade searching for the lost love of her life. Their stories are poignant and sad, leading to a point where they surprisingly overlap. Hood's writing is lucid and accessible; she seizes the reader as she draws them into the worlds of Claire and Vivien.
Orphan Train — Christina Baker Kline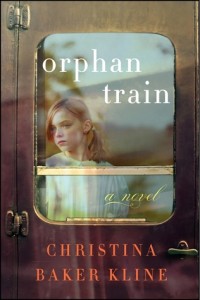 Christina Baker Kline's Orphan Train is the tale of Molly, a teenage girl sentenced to help the elderly Vivian Daly clean out her attic as an act of community service. In the process, she discovers that as a young Irish immigrant orphaned in New York City, Vivian was put on a train to the Midwest with hundreds of other children. Would they be adopted by loving families or face a life of hard labor and servitude? There was no way to know which fate awaited the kids when they arrived at their destination. The storylines alternate between Molly, who discovers herself as well as the secrets hidden away in Vivian's attic, and Vivian, as she travels on the orphan train.
Mary Kubica is the national bestselling author of The Good Girl, and the forthcoming novel, Pretty Baby, coming on July 28, 2015. She lives outside Chicago with her husband and two children. You can follow Mary on Twitter, @MaryKubica, and visit her website, www.MaryKubica.com.