Have you had enough of the Halloween spirit? Are you ready to call it a night despite the little ones still stalking around outside in their getups in hopes of sweet treasure? All the buildup and preparation for today can seem a bit over the top in retrospect. You might be thinking to yourself, I'm just going to grab a glass a wine and watch a scary movie and ignore that doorbell. Or maybe I'm the only one who thinks that way.
Before we give up, let's remember that Halloween's origin stems from the belief that this is the night when the veil between the world of the living and the dead is the thinnest. In other words—ghosts. Ghosts everywhere.
So if the Halloween Spirit isn't giving up on you then you might as well try! Plus it's the perfect ambience for reading your way through a ghost story!
Here are six great ghost books to read in between Trick & Treaters and to honor the specters from the other side: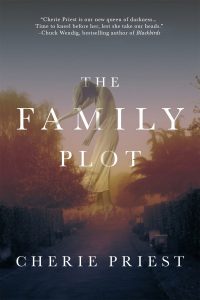 The Family Plot by Cherie Priest
Music City Salvage, a company specializing in recovering valuable materials from historic properties, is in bad financial shape. The unexpected sale of the Withrow house seems too good to be true, but it could be the answer to their problems. Dahlia, whose father owns the business, is sent to personally assess and handle the stripping and breakdown of the house. When she and her crew arrive, they quickly realize something is amiss. The house is in excellent shape and surrounded by a cemetery. With Augusta Withrow's assurance that the graves are fake Halloween props, they proceed with bulldozing and come up with human remains. Then Augusta Withrow disappears, leaving Dahlia and her crew at the mercy of a murderous phantom.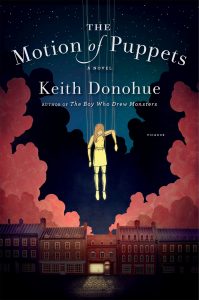 The Motion of Puppets by Keith Donohue
A modern retelling of the Orpheus and Eurydice myth set within historic Old Quebec, The Motion of Puppets is part love story and part horror story. Kay is an acrobat, working for the summer at the cirque. Her husband, Theo, is a translator working on a biography of a pioneering photographer. One night on her way home, Kay fears she is being followed and enters a mysterious toy shop to take shelter. The next morning, Theo finds his wife is missing and begins a frantic search throughout the city to find her. Yet Kay will not be easy to unearth as she has been transformed into a puppet who is able to come alive only between the hours of midnight and dawn with her troupe of fellow puppets. For Kay to be saved, Theo must recognize her as she is or else her soul will remain trapped within the puppet forever.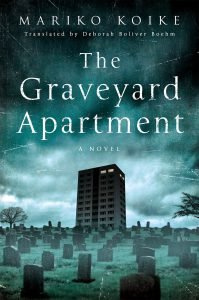 The Graveyard Apartment by Mariko Koike
Prepare to become familiar with one of Japan's most popular horror writers in this beautiful translation of one of her masterpieces. It starts off with a young family, the Kanos, making the innocent decision to move into a new apartment building next to a graveyard. They have high hopes for their new home despite its ominous location. It becomes apparent, however, that not all is what it seems. An evil specter's presence slowly starts to drive away each of the building's occupants until the Kanos are the only ones left or, more accurately, trapped.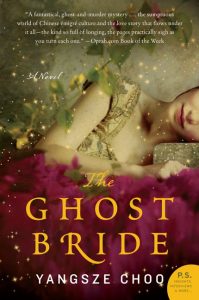 The Ghost Bride by Yangsze Choo
This next read is a bit of a change of pace but features a ghost all the same. Li Lan is the young daughter of a bankrupt family and as such her marriage prospects are seen as a chance to change their fortune. Yet the marriage proposal she receives is far from ordinary. The groom, the son of the powerful Lim family, is already deceased. She would be his ghost bride, a rare and traditional practice to placate his spirit. To make matters worse, her ghostly suitor begins to haunt her and Li Lan enters the shadowy ghost world night after night. In order to free herself from this continued torment, she must discover the Lim family's darkest secrets or she will be trapped in the ghost world forever.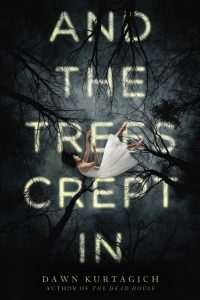 And the Trees Crept In by Dawn Kurtagich
Visiting relatives tends to be stressful even under the best of circumstances. For young Silla and Nori, they arrive at their Aunt's house hoping to find positive change from the abusive home they left behind. Immediately they get the sense that the manor is cursed, tucked away in the woods where the trees seem to be getting closer. There's also the fact that Nori has been playing in the basement, and her playmate if a man only she can see.
As I Descended by Robin Talley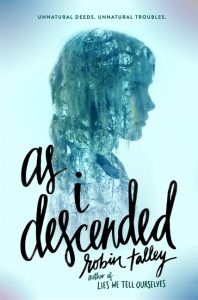 My last recommendation is an inventive retelling of Shakespeare's Macbeth. Meet Maria Lyon and Lily Boiten, the unacknowledged power couple of their school, who share an unwavering ambition for their future. Their rival, Delilah, is the unchallenged golden child of Acheron Academy and recipient of the Kingsley Prize scholarship. Not only will Maria and Lily plot to take what they believe is rightfully theirs, they'll also use any means necessary. Including invoking a dark power rumored to inhabit their school. What ensues is a slow descent into revenge and, of course, madness.
Which ghost book did you read this Halloween night? Share with us in the comments section below!