We've been in the midst of spring cleaning and getting organized, thanks to help of Marie Kondō's books The Life-Changing Magic of Tidying Up and Spark Joy. But now that our homes are finally in order, we're ready and excited to use our space; our kitchen space in particular. With spring produce arrivals every week now—artichokes, asparagus, beets, peas, pineapples and strawberries—the bounty is plentiful. So we can't wait to get in the kitchen to try out some fun and tasty springtime recipes from these new cookbooks.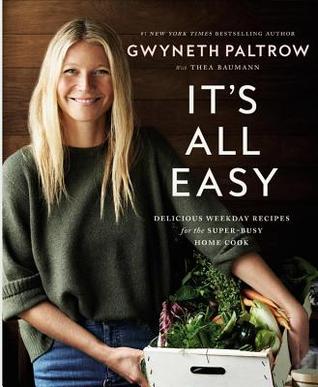 It's All Easy: Delicious Weekday Recipes for the Super-Busy Home Cook — Gwyneth Paltrow
Gwyneth's latest cookbook features 125 recipes that "can be made in the time it would take to order takeout." And the dishes you'll create won't have the processed ingredients, fat and sugar that you would get if you ordered out. So take out your pots and pans and start impressing your foodie friends with some tasty, healthy and easy-to-make Pinterest- and Instagram-ready dishes.
Recipes include:
Almond Orange Overnight Oats
Vegetarian Collard Wraps
Soft Polenta with Cherry Tomatoes
Moroccan Chicken Salad Wrap
Chopped Salad with Grilled Shrimp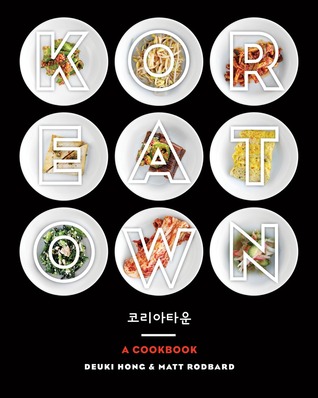 Koreatown: A Cookbook — Deuki Hong & Matt Rodbard
Rodbard and Hong toured the Koreatowns of the United States meeting with people and visiting Korean restaurants and the result this cookbook, which features 100 recipes that explore all the flavors of Korean cooking. The authors invite readers to experiment with Korean-style cooking, encouraging them to dive into this new culinary approach instead of just dipping a toe into a single Korean ingredient. The dishes you'll create are a mixture of traditional ones and the authors' own concoctions.
Recipes include:
Kimchi Fried Rice
Butter Dumplings
Kimchi Pancakes with Jeon Dipping Sauce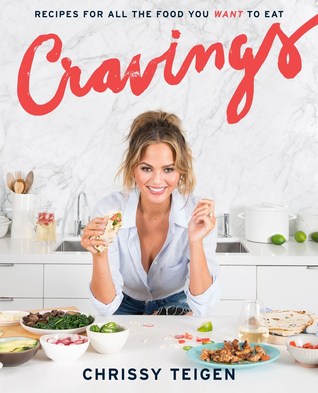 Cravings: Recipes for All the Food You Want to Eat — Chrissy Teigen and Adeena Sussman
Model and TV host Chrissy Teigen offers a range of home-friendly recipes and an easy approach to Thai cooking, inspired by her mother's recipes, in her entertaining new cookbook. Teigen's sense of humor comes through in the narrative here, making for a fun reading and cooking experience all around. For years she's been collecting, cooking and Instagram-ing her recipes, and now you can create all her favorites—from breakfast options to mom's Thai classics, and from family dishes to meals for date nights and parties.
Recipes include:
French Toast Casserole with Salted Frosted Flakes
Chicken Lettuce Wraps
Lemony Arugula Spaghetti Cacio e Pepe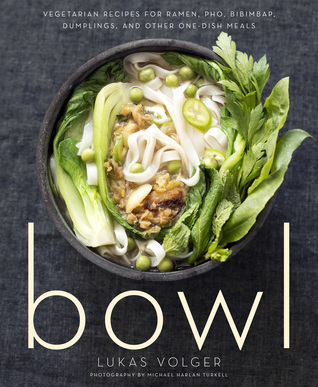 Bowl: Vegetarian Recipes for Ramen, Pho, Bibimbap, Dumplings, and Other One-Dish Meals — Lukas Volger 
Brooklyn-based founder of Made by Lukas, Volger offers tons of flavorful vegetarian versions of everyone's favorite one-dish meals, from ramen to bibimbap to dumplings to burrito bowls. After eating a bowl of vegetarian ramen, Volger went on a "quest to capture the full flavor of all the one-bowl meals that are the rage today—but in vegetarian form." Volger also includes many tips, techniques and base recipe such as broths, sauces, and garnishes for you to incorporate into your daily cooking.
Recipes include:
Vietnamese Noodle Soup Pho
Edamame Dumplings with Mint Served Over Soup
Spicy Carrot Dumplings Served Over Toasted Quinoa and Kale
Ratatouille Polenta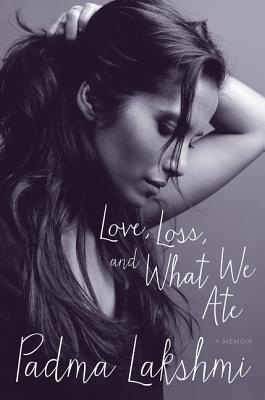 Love, Loss, and What We Ate: A Memoir — Padma Lakshmi
Though not quite a cookbook, this memoir from Padma Lakshmi is sure to inspire home cooks everywhere. The narrative traces Lakshmi's unlikely path from an immigrant childhood to a complex life in front of the camera as a celebrity chef. It is a mesmerizing account of her journey from her grandmother's humble kitchen in South India to the judges' table at Top Chef, and an assuredly intimate story of food and family that will bring you and your loved ones into the kitchen.
What are your favorite go-to springtime recipes?