Think you can pull off the heist to end all heists? Show us your plan to steal a priceless work of art, and we'll tell you which art-related book you should read next!
About the Books:
The Black Painting by Neil Olsen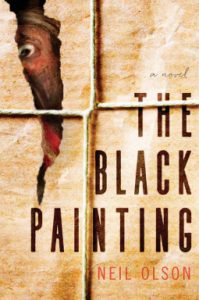 Part psychological thriller, part family drama, THE BLACK PAINTING by Neil Olsen is a thrilling debut novel about a family caught is a web of secrets and suspicion. The novel features four cousins from an old-money East Coast family who couldn't be more different. It has been years since the cousins have visited the family estate, so when they are suddenly summoned by their grandfather, tensions are already running high. But one of the cousins arrives to find a terrible scene: their grandfather lying dead, his eyes fixed upon the place where a prized painting by Goya once hung. A tale of possible murder, deception and art heist, THE BLACK PAINTING is for fans of The Goldfinch and The Muse.
The Goldfinch by Donna Tartt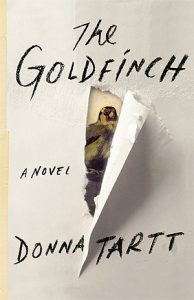 After losing his mother and being abandoned by his father, thirteen-year-old Theo Decker is taken to live with the family of a wealthy friend. Put off by his new surroundings and still clinging to the memories of his mother, Theo turns to a painting that not only comforts him, but draws him into the world of art. As an adult, Theo now moves between the world of the rich and the antique shop where he works–but the dangerous circle he finds himself in is slowly narrowing in.
The Girl You Left Behind by Jojo Moyes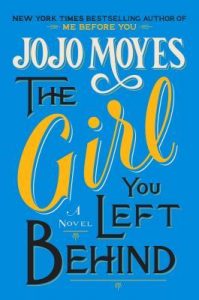 Artist Edouard Lefevre leaves his wife to fight a the front in 1916, France. After the Germans take their small town, his portrait of Sophie catches the eye of the Kommandant, who becomes dangerously obsessed with her. Sophie, meanwhile, will risk anything to get her husband back. A century later, the portrait is given to Liv Halston before her husband's death, and a battle begins over who the legitimate owner of the piece is, putting Liv's beliefs to the test.