2019 will be a great year for readers that want amazing books by a selection of women authors. From powerhouse favorites to much-hyped debuts, here are some of the books we'll be adding to the top of our to-be-read piles for the coming months.
An Anonymous Girl by Greer Hendricks and Sarah Pekkanen, expected publication January 2019
More thrills are headed our way from the duo that brought us the 2018 blockbuster, The Wife Between Us. This time, we'll be chilled to core with a story about a woman who volunteers to be part of a study on ethics and morality, but ends up falling headlong into the grasp of a manipulative doctor who may be grooming her for than just a social experiment.
Sugar Run by Mesha Maren, expected publication January 2019
This debut will hit all the right notes with readers of contemporary literary fiction. After spending more than half her life in prison for manslaughter, a woman looking both for a fresh start and to rediscover the things she lost, makes her way to rural West Virginia. There, an unexpected love affair leaves her feeling bound closely to one woman but even more disconnected from the world she left behind.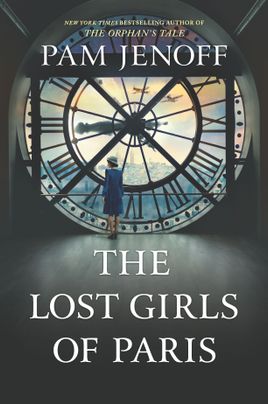 From the author of the runaway bestseller The Orphan's Tale comes a remarkable story of friendship and courage centered around three women and a ring of female secret agents during World War II. Click here to watch a video of author Pam Jenoff discussing the book.
The Familiars by Stacey Halls, on sale February 19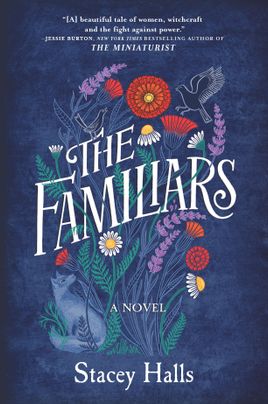 The Essex Serpent meets The Miniaturist in this rich and compelling historical novel, set against the frenzy of the real 1612 Witch Trials of Pendle Hill. Young Fleetwood Shuttleworth is with child, but none of her previous pregnancies have come to term. Local midwife Alice Gray promises Fleetwood she can help her deliver a healthy baby, but soon Alice is soon drawn into the frenzied accusations of witchcraft sweeping the countryside. As the two women's lives become intertwined, Fleetwood must risk everything to prove Alice's innocence in order to save her own unborn child.
Daisy Jones & The Six by Taylor Jenkins Reid, expected publication March 2019
Rock and roll historical fiction from the author of The Seven Husbands of Evelyn Hugo? Yes, please. We start by knowing that "The Six" break up, and move through the book trying to figure out why. From there we go on a deliciously debaucherous journey through the L.A. music scene in the 1960's and 70's, from the band's beginnings on the Sunset Strip to their meteoric rise to fame. Along the way we get all the sex, drugs and rock n' roll we can handle.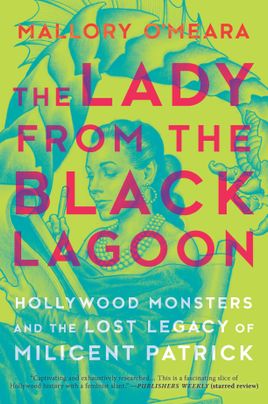 As a teenager, Mallory O'Meara was thrilled to discover that one of her favorite movies, The Creature from the Black Lagoon, featured a monster designed by a woman, Milicent Patrick. But for someone who should have been hailed as a pioneer in the genre there was little information available. O'Meara sets out to right this wrong, discovering the full, fascinating story of an ambitious, artistic woman ahead of her time—one of Disney's first female animators and the only woman in history to create one of Hollywood's classic movie monsters.
The author of the Reese Witherspoon Book Club selection Erotic Stories for Punjabi Widows follows her acclaimed America debut with this life-affirming, witty family drama about three Punjabi sisters embarking on a pilgrimage to their homeland to lay their mother to rest.
The Honey Bus by Meredith May, expected publication April 2019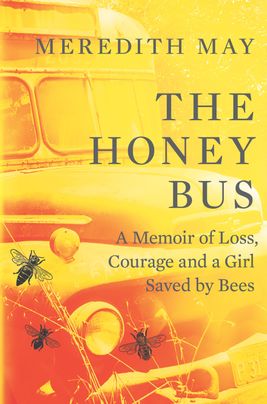 Meredith May recalls the first time a honeybee crawled on her arm. She was five years old, her parents had recently split and suddenly she found herself in the care of her grandfather, an eccentric beekeeper who made honey in a rusty old military bus in the yard. May turned to her grandfather and the art of beekeeping as an escape from her troubled reality. Pulitzer nominated journalist Meredith May writes about her unusual childhood in this memoir, perfect for fans of The Glass Castle and H Is for Hawk.
Fans of #1 New York Times bestselling author Robyn Carr's moving novels have a lot to look forward to in 2019: her newest novel, The Best of Us, is on sale January 8 and The View from Alameda Island is coming April 30. In this novel, Robyn Carr delivers a poignant and powerful story about how one woman's best intentions lead to the worst of situations and how the power of love helps her to heal and ultimately triumph.
The Testaments by Margaret Atwood, expected publication September 2019
You could almost hear the cheer go up when this one was announced: 34 years after The Handmaid's Tale was first published, Atwood is giving us the sequel. Following the arc in the first book rather than in the hugely popular and influential television program, we'll finally find out what happened to Offred and the other Handmaids in a Gilead set 15 years after the original text ends.