Finding the right read for your commute is an art—you want to find something that's not too short, but not too long; not too intense, but not too forgettable; something that will ideally match the pace of your ride to work. If you're like me, the best choices for such a task are intense, tension-building thriller series that will have you looking forward to your commute (which is a feat in and of itself!) and have you on the edge of your seat (should you be lucky enough to get one) until the very end. Need some ideas still? Try one of these mystery/thriller series, each guaranteed to keep you busy and entertained on your day-to-day commute!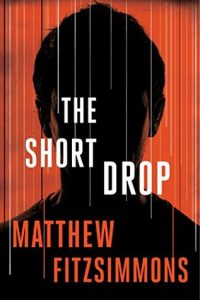 The Short Drop (Gibson Vaughn #1) by Matthew FitzSimmons
The first installment of this talented writer's new series burst on the thriller scene just last December, but if you missed the buzz, catch up now and read this incredible book about legendary hacker and marine Gibson Vaughn … before the second installment (Poisonfeather) releases in the fall!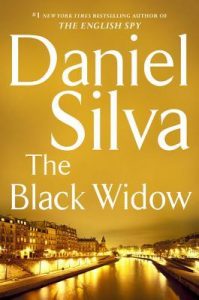 The Black Widow (Gabriel Allon #16) by Daniel Silva
Ever since the beginning of his action-packed journey, international spy and assassin Gabriel Allon has come up against all kinds of odds and danger. In his latest adventure, Gabriel must put everything on the line to stop a terrorist mastermind who has his eyes set on wreaking havoc on the streets of Paris.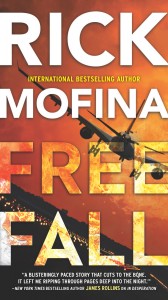 Free Fall (Kate Page #4) by Rick Mofina
Maybe not really recommended if you get to your work by plane (hey, you never know!), but if you're on a train ride, Rick Mofina's taut and intense new thriller in his Kate Page series will keep you gripped and wanting to continue reading even after you've gotten off your stop!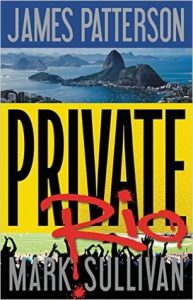 Private Rio (Private #11) by James Patterson
James Patterson's latest hits the stands just in time for Rio 2016, for better or for worse—if you're looking for a guaranteed read from the master of the genre, Private Rio will definitely not disappoint. Just make sure you're not reading it on your trip over to Brazil, if you're headed south to catch the Olympic games this summer!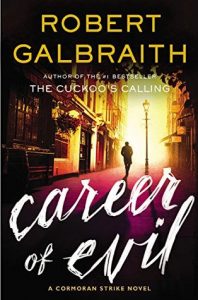 Career of Evil (Cormoran Strike #3) by Robert Galbraith
Despite some critics dismissive attitudes about the creator of Harry Potter's foray into the mystery/thriller genre, after her refreshing debut and subsequent polished sequels that arguably surpass the quality of the first, J.K. Rowling/Robert Galbraith's new series is undeniably a must-read…and a perfect addition to your commute queue!
What series do you enjoy reading on your commute to work? Share with us in the comments below!