Though they may seem to be born naturals, not every writer starts out that way. Take a look at the early jobs of some of your favorite authors; some jobs may have woven their way into later works of fiction, and some—well, some jobs are just downright drudgery.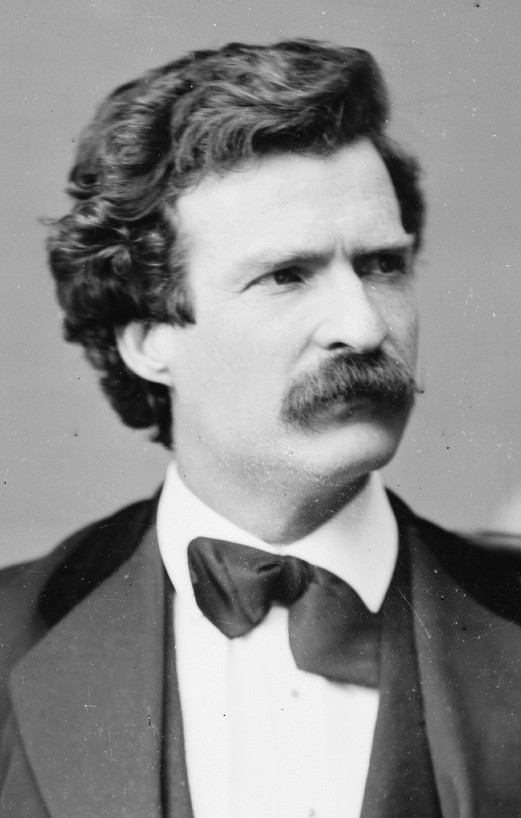 Emma Donoghue
The author of Room and Frog Music has spent most of her adult life as a professional writer, but she does have a little bit of experience away from the keyboard: she once got a summer job as a hotel chambermaid but was fired after only a month.
Mark Twain
America's great humorist and novelist, Twain is well-known to have been a newspaper printer and publisher by the age of 17, but his later occupation as a riverboat pilot on the Mississippi likely had an influence on Twain's writing. In fact, his pseudonym is a term for navigable waters: Mark Twain means the river is deep enough for vessels to proceed.
John Green
The hugely successful author and vlogger may be responsible for bringing us some of the most memorable stories in modern YA fiction, but writing was not Green's first career choice. He studied theology with the intention of becoming a priest and worked as a chaplain at a children's hospital in Ohio, which is where he met the courageous girl who would become the inspiration for Hazel's character in The Fault in Our Stars.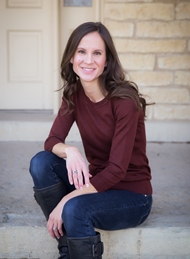 Mary Kubica
The bestselling author of several suspense novels, including The Good Girl and this summer's Don't You Cry, was once a high school history teacher, a job she told the Huffington Post she would consider going back to if she wasn't committed to writing full-time.
Jack Kerouac
The son of French-Canadian potato farmers and poster boy of the beat generation, Kerouac had a slightly less bohemian start—as a US Merchant Marine. Not surprisingly, military life did not suit Kerouac and he was discharged after barely a year of service, though he did manage to write his first novel, The Sea Is My Brother, during that time.
Zora Neale Hurston
After attending Howard University, the author spent four years at Barnard University where she studied anthropology, working with famed cultural anthropologist Margaret Mead. Hurston's ethnographic research took her throughout the American South and the Caribbean, no doubt influencing her literary works, including Their Eyes Were Watching God.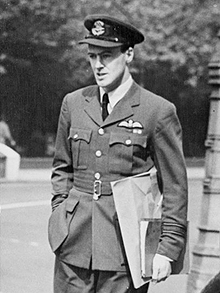 Roald Dahl
Before creating magical, absurdist worlds for children to get lost in, Dahl worked for the Shell oil company, which sent him to Dar es Salaam (in what is now Tanzania). However, one year into his African contract, the Second World War began, and Dahl left for Nairobi to enlist in the Royal Air Force. He later wrote about his experiences in Africa in the memoir Going Solo.
Maria Semple
With 2012's Where'd You Go, Bernadette, Semple gave us one of the most entertaining and intriguing protagonists of the decade, but Semple had been writing entertainment and intrigue long before Bernadette Fox came around: Semple started her career as a screenwriter on the hit teen show Beverly Hills, 90210.
Langston Hughes
Jazz poet and leading member of the Harlem Renaissance, Hughes had a somewhat transient early life and at one point found himself working as a busboy at the Wardman Park Hotel in Washington, DC. The job may not have been high-paying, but it was fortuitous—it was there that Hughes met the poet Vachel Lindsay, who read some of Hughes's work and used his influence to tout him as a poet to watch.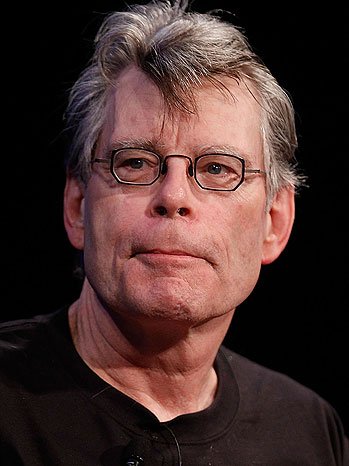 Stephen King
The master of horror was never far from his typewriter, but before he could land a teaching job or a publisher, King payed the bills with menial labor. He spent time as a janitor, a gas station attendant and working the machines in a commercial laundry. The latter was an inspiration for King's short story "The Mangler."
Amy Tan
Amy Tan weaves much of her ancestry and family life into her bestselling books, but every author is the sum of her parts, and in the case of The Joy Luck Club's author, those parts include time spent as a telephone switchboard operator and a pizza maker.
Philip K. Dick
We still don't know if androids dream of electric sheep, but we do know that this sci-fi writer worked at a record store in Berkeley, California, for four years. That stint, incidentally, began when Dick became a student at UC Berkeley and outlasted his university career—which ended with an honorable dismissal—by more than three years.