As long as movies are being made people will be drawn to the stars that appear in them and the city that they live in. This winter the magic of Hollywood, old and new, has been explored through films like Rules Don't Apply, Café Society and, the one I'm most excited for, La La Land. While it makes sense for filmmakers to explore where films are made, writers are not immune to the allure of Hollywood. Here are 5 books about Hollywood, from its glamorous side to its darker realities.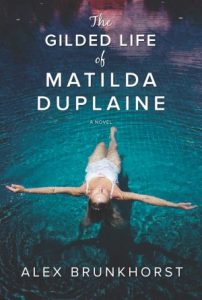 The Gilded Life of Matilda Duplaine by Alex Brunkhorst
Journalist Thomas Cleary is pulled into modern Hollywood after meeting the daughter of a legendary film producer. Through her, Thomas begins a whirlwind romance with the mysterious Matilda Duplaine and falls into a world of lavishness and mystery.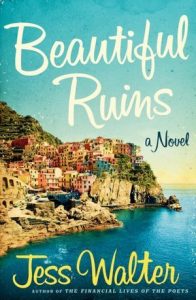 Beautiful Ruins by Jess Walter
The past and present converge in this sweeping tale of an Italian innkeeper, a secluded island, a famous film set and Hollywood in both the 1960s and the present. When an up-and-coming actress is sent from the set of Cleopatra to a sheltered Italian island, her short time there with the young innkeeper changes their lives and, 50 years later, those of an aspiring novelist, a famous producer and his assistant.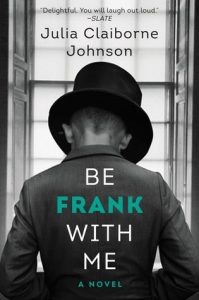 Be Frank with Me by Julia Claiborne Johnson
When Alice Whitley is sent by the New York publishing house she works for to the Bel Air mansion of the reclusive M. M. Banning, a writer who wrote only one very successful novel years ago, she intends to supervise the writer's work on her second novel. Instead, she ends up babysitting Frank, Banning's nine-year-old son, who dresses like a 1930s movie star and is passionately obsessed with old Hollywood. Forthright and literal, Frank quickly pulls Alice into his world. While Frank himself is interesting enough, his whole existence is a mystery in itself, and Alice can't help becoming curious about who Frank's father is.
Jean Harlow was Hollywood's original blonde bombshell, but before she was a star she was a Midwestern girl called Harlean Carpenter McGrew. After running away to California and becoming immersed in the glamorous life of Hollywood, Harlean chases her true ambition of becoming a film actress and transforms herself into Jean Harlow. But the glitz and allure of Hollywood comes with a price.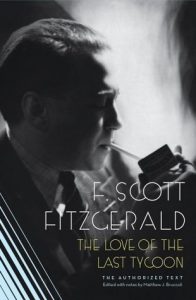 The Love of the Last Tycoon by F. Scott Fitzgerald
Published unfinished after Fitzgerald's death, The Love of the Last Tycoon is the story of Hollywood producer Monroe Stahr and is an expose of the Hollywood studio system in the 1940s. Many think that this would have been his greatest work if he had not had a heart attack before finishing the novel.
Have you read any books about Hollywood that you loved? Let us know in the comments below!