This is a guest post from Pam Jenoff, author of THE LAST SUMMER AT CHELSEA BEACH.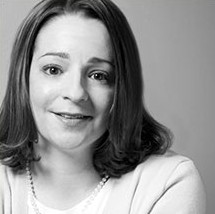 Of the many things I loved about the almost five years I lived in Europe both as a diplomat and student, dinner parties were right at the top of the list. I'm not necessarily talking about crystal and fine china affairs (though there were certainly some of those.) The dinner parties I hosted and attended ranged from a dozen students sprawled across the floor of someone's college room at Cambridge to gatherings of Peace Corps friends camped out in the kitchen of my government-owned house in Krakow, Poland. The meals were often potluck. They always included alcohol. (I once counted 26 empty wine bottles at the end of a dinner.) But regardless of the setting, food or beverage, dinner parties were a chance to sit around with close friends and talk long into the night without outside distraction. And they brought me in touch with people from a variety of backgrounds whom I might not otherwise meet, resulting in some of the most improbable but treasured friendships of my life.
Since my return to the States more than 15 years ago, I've often lamented the absence of the dinner party. People are too busy with their jobs, families and lives to sit and relax over a meal for hours on end. And we live at distances that can make such gatherings difficult. Often a quick catch-up with a friend or two at a restaurant is the best we can manage. (I don't think the demise of the dinner party is uniquely American; my European friends tell me that dinner parties are less common there now, as well.)
But I realized recently that while I no longer enjoy the dinner party festivities of my youth, I have actually been experiencing something remarkably similar. The hundreds of book clubs with which I've visited since my first book came out have some striking similarities to dinner parties. They bring together old friends. They enable people from different backgrounds to meet. And they provide a unique opportunity for participants to enjoy engaging, in-depth conversation over good food and wine. All of this caused me to wonder: Are book clubs the new dinner parties?
Of course there are important differences. Book clubs tend to be mostly women. The conversation, if a book club is run "right", tends to focus on a single topic—the book. And because most folks have to drive home afterward, the alcohol consumption is generally moderate. Nevertheless, I can't help but think that book clubs harken back to a simpler, more civilized time when we put away our electronics and took the time to enjoy friends and learn what they thought.
And since I don't have a book club of my own, I'm especially honored to be the perennial guest at all of your "dinner parties" and relive this kind of experience I so cherish.
Do you think book clubs are at all like dinner parties? Is there anything you would like to change about them to make this even more true?
Related Book: