Harper Lee died this week at age 89, just a year after the long-delayed publication of her second (first) book, Go Set a Watchman, brought Lee back into the spotlight following decades of obscurity. That Watchman was accompanied by a great deal of controversy won't overshadow the legacy of Lee's contribution to English literature, as her first (second) book, To Kill a Mockingbird, was indelibly set in the canon long before Watchman ever saw the light of day.
The colossal influence of To Kill A Mockingbird projects well beyond the required reading lists of high school English classes. To say that Mockingbird, that Lee, has touched nearly every corner of North American pop culture is not an overstatement, from the meteoric rise in popularity of the protagonists' names, to the inclusion of Mockingbird on the bookshelves of so many other well-heeled fictional readers. Sure, sales of more than 40 million copies is nice (data as of February 2015), but when The Simpsons references your work in at least four different episodes, you know your legacy is etched in pop culture stone.
Take a look at just how much To Kill a Mockingbird has influenced the development of modern culture:
Music:
Sneaking Up on Boo Radley, Bruce Hornsby, 1998
Wake up, Boo!, The Boo Radleys, 1995
Atticus, Noisettes, 2009
Home Decor: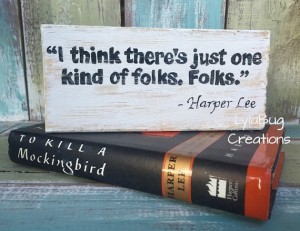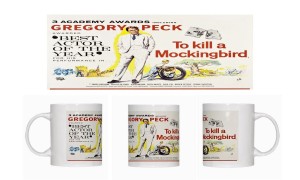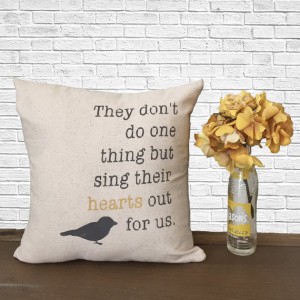 Referenced on TV:
Referenced in Movies:
How has Harper Lee inspired or influenced your life? Tell us your stories in the comments!