Mother's Day is on the way, and nothing says "I love you" like a book! Whether your mother is a fan of family dramas, women's fiction, or chilling suspense, we have the perfect gift for any mom!
My Mom Reads Family Dramas
As the expression goes, you can choose your friends, but you can't choose your family. These stories are perfect for moms who want heartfelt reads that will take them through the ups and downs of family relationships.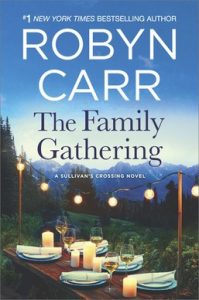 Having left the military, Dakota Jones is at a crossroads in his life. With his elder brother and youngest sister happily settled in Sullivan's Crossing, he shows up hoping to clear his head before moving on to his next adventure. When all the Jones siblings gather for a family wedding, the four adults are drawn together for the first time in a way they never were as children. As they struggle to accept each other, warts and all, the true nature and strength of their bond is tested. But all of them come to realize that your family are the people who see you for who you really are and love you anyway. And for Dakota, that truth allows him to find the home and family he's always wanted.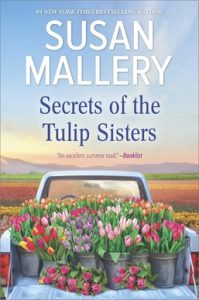 Kelly Murphy's life as a tulip farmer is pretty routine—up at dawn, off to work, lather, rinse, repeat. But everything changes one sun-washed summer with two dramatic homecomings: Griffith Burnett—Tulpen Crossing's prodigal son, who's set his sights on Kelly—and Olivia, her beautiful, wayward and, as far as Kelly is concerned, unwelcome sister. Tempted by Griffith, annoyed by Olivia, Kelly is overwhelmed by the secrets that were so easy to keep when she was alone. Olivia's return isn't as triumphant as she pretends. Her job has no future, and ever since her dad sent her away from the bad boy she loved, she has felt cut off from her past. She's determined to reclaim her man and her place in the family…whether her sister likes it or not. While Kelly and Olivia butt heads, their secrets tumble out in a big hot mess, revealing some truths that will change everything they thought they knew. Can they forgive each other—and themselves—and redefine what it means to be sisters?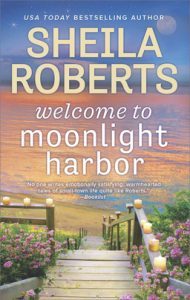 Once happily married, Jenna Jones is about to turn forty, and this year for her birthday she's getting a divorce. She's barely able to support herself and her teenage daughter, but now her deadbeat artist ex is hitting her up for spousal support…and then spending it on his "other" woman. When she gets a very unexpected gift from her great-aunt Edie, things seem to be taking a turn for the better. Aging Aunt Edie is finding it difficult to keep up her business running The Driftwood Inn, so she invites Jenna to come live with her and run the place. The town is a little more run-down than Jenna remembers, but that's nothing compared to the ramshackle state of The Driftwood Inn. Aunt Edie is confident they can return it to its former glory, though Jenna feels like she's jumped from the proverbial frying pan into the beach fire. But who knows? With the help of her new friends and a couple of handsome citizens, perhaps that rainbow is on the horizon after all. Because, no matter what, life is always good at the beach.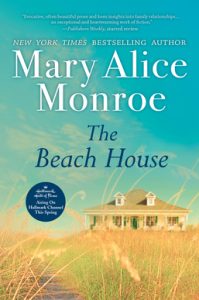 Caretta Rutledge thought she'd left her Southern roots and troubled family far behind. But an unusual request from her mother—coming just as her own life is spinning out of control—has Cara heading back to the scenic Lowcountry of her childhood summers. Before long, the rhythms of the island open her heart in wonderful ways as she repairs the family beach house, becomes a bona fide "turtle lady" and renews old acquaintances long thought lost. But it is in reconnecting with her mother that she will learn life's most precious lessons—true love involves sacrifice, family is forever and the mistakes of the past can be forgiven.
My Mom Enjoys Suspenseful Tales
Does your mom like to be on the edge of her seat while she reads? We recommend these suspenseful reads for anyone with a mom who is looking to put her sleuthing skills to good use!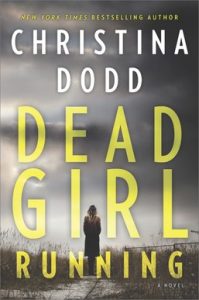 Tough, capable Kellen Adams takes a job as assistant manager of a remote vacation resort on the North Pacific Coast. There amid the towering storms and the lashing waves, she hopes to find sanctuary. But when she discovers a woman's dead and mutilated body, she's soon trying to keep her own secrets while investigating first one murder…then another. Now every guest and employee is a suspect. Kellen's driven to defend her job, her friends and the place she's come to call home. Yet she wonders—with the scar of a gunshot on her forehead and amnesia that leaves her unsure of her own past—could the killer be staring her in the face?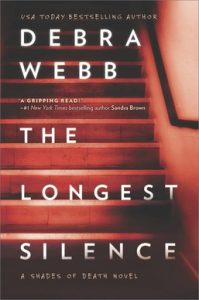 Joanna Guthrie was free. She had been for eighteen years—or so she needed everyone to believe. What really happened during the longest fourteen days of her life, when she and two other women were held captive by a dangerous serial killer, wasn't something she could talk about. Not unless she wanted to end up like the ones who didn't make it out. But when more women go missing in an eerily similar manner, Jo knows her prolonged silence will only seal their fates. FBI special agent Tony LeDoux can't deny he finds Jo compelling—he's just not sure he believes her story. But with the clock ticking, Jo will do anything to convince him, even if it means unearthing long-buried secrets that will land them squarely in the crosshairs of the killer…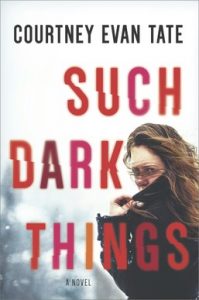 Dr. Corinne Cabot is a successful ER physician in Chicago who's married to a handsome husband. Together they live in a charming house in the suburbs. But appearances can be deceiving—and what no one can see is Corinne's dark past. Troubling gaps in her memory mean she recalls little about a haunting event in her life years ago that changed everything.
She remembers only being in the house the night two people were found murdered. Her father was there, too. Now her father is in prison; she hasn't been in contact in years. Repressing that terrifying memory has caused Corinne moments of paranoia and panic. She fears she may be losing her mind, unable to determine what's real and what's not. So when she senses her husband's growing distance, she thinks she's imagining things. She writes her suspicions off to fatigue, overwork, anything to explain what she can't accept—that her life really isn't what it seems.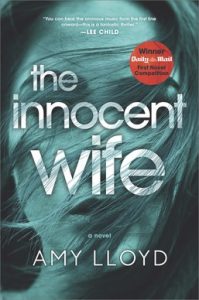 Twenty years ago, Dennis Danson was arrested and imprisoned for the brutal murder of a young girl. Now he's the subject of a true-crime documentary that's whipping up a frenzy online to uncover the truth and free a man who has been wrongly convicted. A thousand miles away in England, Samantha is obsessed with Dennis's case. She exchanges letters with him, and is quickly won over by his apparent charm and kindness to her. Soon she has left her old life behind to marry him and campaign for his release. When the campaign is successful and Dennis is freed, however, Sam begins to discover new details that suggest he may not be quite so innocent after all.
My Mom Loves to Laugh
If you have a mom who loves to tell jokes and laugh out loud, we have some hilarious recommendations that will have her chuckling on every page.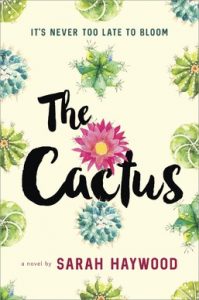 For Susan Green, messy emotions don't fit into the equation of her perfectly ordered life. She has a flat that is ideal for one, a job that suits her passion for logic and an "interpersonal arrangement" that provides cultural and other, more intimate, benefits. But suddenly confronted with the loss of her mother and the news that she is about to become a mother herself, Susan's greatest fear is realized. She is losing control. When she learns that her mother's will inexplicably favors her indolent brother, Edward, Susan's already dismantled world is sent flying into a tailspin. As Susan's due date draws near and her family problems become increasingly difficult to ignore, Susan finds help and self-discovery in the most unlikely of places.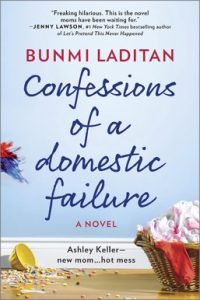 There are good moms and bad moms—and then there are hot-mess moms. Introducing Ashley Keller, career girl turned stay-at-home mom who's trying to navigate the world of Pinterest-perfect, Facebook-fantastic and Instagram-impressive mommies but failing miserably. When Ashley gets the opportunity to participate in the Motherhood Better boot camp run by the mommy-blog-empire maven she idolizes, she jumps at the chance to become the perfect mom she's always wanted to be. With her razor-sharp wit and knack for finding the funny in everything, Bunmi Laditan creates a character as flawed and lovable as Bridget Jones or Becky Bloomwood while hilariously lambasting the societal pressures placed upon every new mother. At its heart, Ashley's story reminds moms that there's no way to be perfect, but many ways to be great.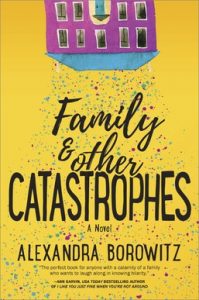 Emily Glass knows she's neurotic. But she's got it under control. Thankfully, she also has David, the wonderful man she'll soon call husband—assuming they can survive wedding week with her wildly dysfunctional family. Emily's therapist mother, Marla, who's been diagnosing her children since they were in diapers, sees their homecoming as the perfect opportunity for long-overdue family therapy sessions. Less enthused are Emily and her two siblings: ardently feminist older sister Lauren, who doesn't think the wedding party should have defined gender roles, and recently divorced brother Jason, whose overzealous return to singlehood is only tempered by his puzzling friendship with David's Renaissance Faire-enthusiast brother. As the week comes to a tumultuous head, Emily wants nothing more than to get married and get as far away from her crazy relatives as possible. But that's easier said than done when Marla's meddling breathes new life into old secrets. After all, the ties that bind family together may bend, but they aren't so easily broken.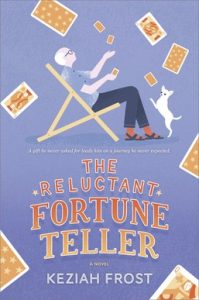 Norbert Zelenka has always lived life on the sidelines. It's why at seventy-three years old he's broke and alone except for the company of a Chihuahua. But when "Carlotta's Club"—three strong-willed seniors with plenty of time on their hands—decide to make Norbert their latest project, he reluctantly agrees to their scheme: establishing himself as the town's fortune-teller. It turns out that years of observing other people make Norbert an excellent card reader. As Norbert's lonesome world expands with new friendships and a newfound self-confidence, he finally finds himself in a place where he belongs. But disaster looms on the horizon. When a troubled young woman goes missing after a bad reading, Norbert must find a strength beyond the cards to bring her home safely. A heartfelt story of coming-of-age late in life, The Reluctant Fortune-Teller is a poignant reminder that we're never too old to learn new tricks
My Mom Is All About Unforgettable Fiction
Forget internet reviews, do you always go to your mother for book recommendations? If your mom is a true bibliophile, definitely pick up one of these books!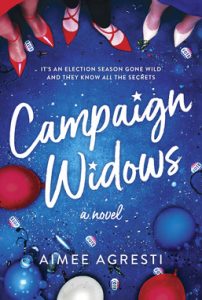 Cady Davenport is in a new city, with a new job and even a new fiancé. But when her husband-to-be hits the road for the upcoming presidential election, Cady realizes she's on her own—and that her dream life might not be all she'd imagined. Until she finds herself thrust straight into the heart of the most influential inner circle in Washington, DC: the campaign widows. As friends, they're an unlikely group—a fabulous Georgetown doyenne; a speechwriter turned mommy blogger; an artsy website editor; and a First Lady Hopeful who's not convinced she wants the job. But they share one undeniable bond: their spouses are all out on the trail during a hotly contested election season. Their friendship might be just what Cady needs to find the strength to pursue her own happiness.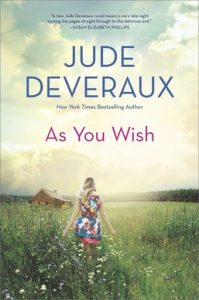 Sixty-year-old Olivia's first marriage was long and unhappy, but now she is a newlywed, thrilled to finally be starting her life with the man she's always truly loved—even if they are getting a late start. Kathy is in her forties and married to a handsome, successful businessman. Theirs would be a fairy-tale romance if it weren't for one problem: he's passionately in love with someone else! Twentysomething Elise is also in a troubled marriage, stuck with the man her wealthy parents chose for her. Now that he has a pregnant mistress, he seems willing to go to drastic lengths to take Elise out of the picture. Though each of them wound up at the summerhouse for separate reasons, it's not long before they begin to open up about their regrets, their wishes and their dreams. And when they're presented with the opportunity of a lifetime—a chance to right the wrongs of their past—all three discover what can happen when dreams really do come true.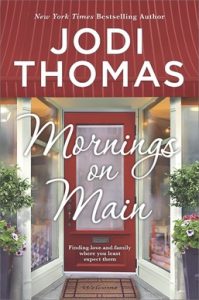 When Jillian James lands in the small town Texas community of Laurel Springs, she's definitely not planning to stay—except to find a few clues about the father who abandoned her and destroyed her faith in family. Connor Larady is a single dad, and the only one caring for his grandmother, Eugenia, who has Alzheimer's. And now he has to close Eugenia's quilt shop. When Connor meets down-on-her-luck Jillian, he's out of options. Can he trust the newcomer to do right by his grandmother's legacy?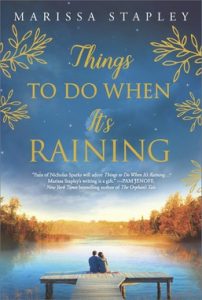 Mae Summers has it all: a loving fiancé, Peter, a job at the flourishing company he owns and a beautiful New York City apartment. But Mae's life shatters when she wakes up one morning to discover Peter gone—leaving only a cryptic note behind him—and the company in shambles, its investments founded on lies. There's only one place for Mae to go: home to Alexandria Bay, the small tourist town in upstate New York where she was raised by her grandparents in the inn they own. Mae finds her grandmother struggling with dementia, separated from Mae's grandfather thanks to a terrible secret she never meant to reveal. She also finds Gabe, her childhood best friend who became the love of her young life—now a handsome if brooding adult, working through a private trauma that still haunts him. Home may be where the heart is, but sometimes it takes equal parts love, forgiveness and will to mend that heart.
My Mom Wants Emotional Reads
These books are for moms that aren't afraid to share their feelings, and will definitely take you on a rollercoaster ride of human emotions. Get the tissues ready!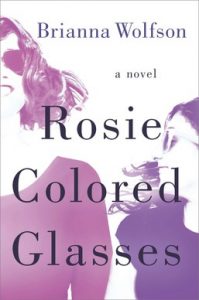 Just as opposites attract, they can also cause friction, and no one feels that friction more than Rex and Rosie's daughter, Willow. Rex is serious and unsentimental and tapes checklists of chores on Willow's bedroom door. Rosie is sparkling and enchanting and meets Willow in their treehouse in the middle of the night to feast on candy. After Rex and Rosie's divorce, Willow finds herself navigating their two different worlds. She is clearly under the spell of her exciting, fun-loving mother. But as Rosie's behavior becomes more turbulent, the darker underpinnings of her manic love are revealed. Rex had removed his Rosie colored glasses long ago, but will Willow do the same?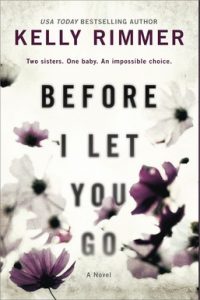 The 2:00 a.m. call is the first time Lexie Vidler has heard her sister's voice in years. Annie is a drug addict, a thief, a liar—and in trouble. But this time, she's not just strung out—she's pregnant and in premature labor. If she goes to the hospital, she'll lose custody of her baby—maybe even go to prison. But the alternative is unthinkable. As the weeks unfold, Lexie finds herself caring for her fragile newborn niece while her carefully ordered life is collapsing around her. She's in danger of losing her job, and her fiancé only has so much patience for Annie's drama. In court-ordered rehab, Annie attempts to halt her downward spiral by confronting long-buried secrets from the sisters' childhoods, ghosts that Lexie doesn't want to face. But will the journey heal Annie, or lead her down a darker path?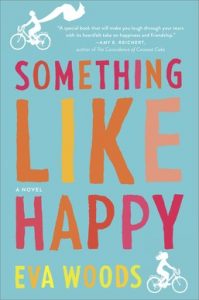 Annie Hebden is stuck. Stuck in her boring job, with her irritating roommate, in a life no thirty-five-year-old would want. But deep down, Annie is still mourning the terrible loss that tore a hole through the perfect existence she'd once taken for granted—and hiding away is safer than remembering what used to be. Until she meets the eccentric Polly Leonard. Polly is determined to finally wake Annie up to life. Because if recent events have taught Polly anything, it's that your time is too short to waste a single day—which is why she wants Annie to join her on one hundred new ways to be happy. Annie's convinced it's impossible, but so is saying no to Polly. And on an unforgettable journey that will force her to open herself to new experiences—and perhaps even new love with the unlikeliest of men—Annie will slowly begin to realize that maybe, just maybe, there's still joy to be found in the world. But then it becomes clear that Polly's about to need her new friend more than ever…and Annie will have to decide once and for all whether letting others in is a risk worth taking.
Here We Lie by Paula Treick DeBoard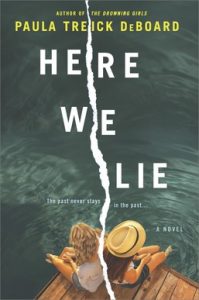 Megan Mazeros and Lauren Mabrey are complete opposites on paper. When they become roommates at a private women's college, they forge a strong, albeit unlikely, friendship, sharing clothes, advice and their most intimate secrets. The summer before senior year, Megan joins Lauren and her family on their private island off the coast of Maine. It should be a summer of relaxation, a last hurrah before graduation and the pressures of postcollege life. Then late one night, something unspeakable happens, searing through the framework of their friendship and tearing them apart. Many years later, Megan publicly comes forward about what happened that fateful night, revealing a horrible truth and threatening to expose long-buried secrets.
My Mom Needs Recommendations For Her Book Club
If your mom likes to share her reading experiences with a group of friends, we promise these books will give foster discussions for days to come!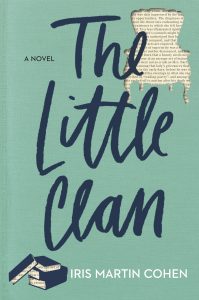 Ava Gallanter is the librarian in residence at the Lazarus Club, an ancient, dwindling Manhattan arts club full of eccentric geriatric residents stuck in a long-gone era. Twenty-five-year-old Ava, however, feels right at home. When Ava's enigmatic friend Stephanie returns after an unplanned year abroad, the intoxicating opportunist vows to rescue Ava from a life of obscurity. Stephanie, on the hunt for fame and fortune, promises to make Ava's dream of becoming a writer come true, and together they start a literary salon at the Lazarus Club. However, Ava's romanticized idea of the salon quickly erodes as Stephanie's ambitions take the women in an unexpected—and precarious—direction.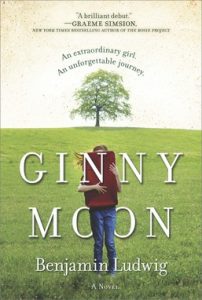 Ginny Moon is exceptional. Everyone knows it—her friends at school, teammates on the basketball team, and especially her new adoptive parents. They all love her, even if they don't quite understand her. What they don't know is that Ginny has no intention of belonging. She's found her birth-mother on Facebook, and is determined to get back to her—even if it means going back to a place that was extremely dangerous. Because Ginny left something behind and she's desperate to get it back, to make things right. But no one listens. No one understands. So Ginny takes matters into her own hands…
Leona, an isolated American anthropologist, gives birth to a baby girl in a remote Maasai village and must decide how she can be a mother, in spite of her own grim childhood. Jane, a lonely expat wife, follows her husband to the tropics and learns just how fragile life is. Simi, a barren Maasai woman, must confront her infertility in a society in which females are valued by their reproductive roles. In this affecting debut novel, these three very different women grapple with motherhood, recalibrate their identities and confront unforeseen tragedies and triumphs.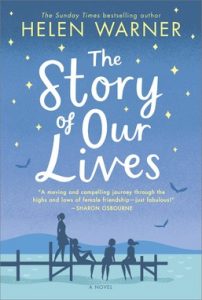 Every year they have met up for a vacation, but their time away is much more than just a bit of fun. Over time, it has become a lifesaver, as each of them struggles with life's triumphs and tragedies. Sophie, Emily, Amy and Melissa have been best friends since they were girls. They have seen each other through everything—from Sophie's private fear that she doesn't actually want to be a mother despite having two kids, to Amy's perfect-on-the-outside marriage that starts to reveal troubling warning signs, to Melissa's spiraling alcoholism, to questions that are suddenly bubbling up around the paternity of Emily's son. But could a lie that spans just as long as their friendship be the thing that tears them apart?