If you're really into books, chances are you like to talk about books. Many of us belong or have belonged to book clubs for this very reason—opening a novel up to discussion with fellow readers can enrich our experience of the story that much more. But not all books are created equal. Just because you love a story doesn't mean it's a good book club pick. You don't want to spend the first five minutes raving about how much everyone loved the story, and then have nothing else to say about it. To encourage discussion, here are some of the qualities that the best book club picks have:
An issue-driven premise: Stories that show one or multiple sides of a particular issue are apt to start heated discussions. Consider issues such as mental illness, abortion, gun violence, morality issues and the list goes on… Favor books that put characters in tough situations that force readers to ask themselves what they would do in similar circumstances.
A connection to current events: Stories that are "ripped from the headlines" transcend the boundaries of the book and offer rich grounds for discussion. For instance, the current state of politics will likely open the door to interesting new book club picks with themes of feminism, cultural identity, climate change, bullying and so on.
Controversy: Nothing gets us talking like a controversial topic, which evokes many different opinions that scream to be voiced.
Blanks waiting to be filled: A plot-heavy novel in which the author lays everything out for the reader doesn't make for good book club fodder. When a story unfolds in a way that leaves room for interpretation, and the reader must think to fill in those blanks, the experience of reading becomes much more active—as does the discussion about differing interpretations.
Plot turns that subvert expectations: One of the best feelings in the world is that "gasp!" moment when the story takes a turn you didn't see coming. The question of why you didn't see it coming, or what you thought was going to happen instead and why, is what makes this such a great element for a book club pick—since readers are excited to share their thoughts, compare notes and possibly think about the story in a whole new light.
Three-dimensional characters: Complex characters—their behavior, thoughts, the life experiences that shaped them and how, the mistakes they make and secrets they keep and ways in which they treat others—offer so many details to plumb and explore. And if a reader has really connected with a character, in either a good or bad way, nothing can encourage more impassioned dialogue than that—because then, it's personal.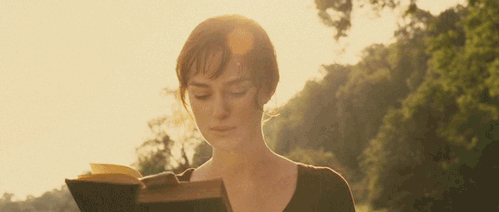 If there are any other elements you've found make or break the conversation at your book club meetings, please share. And let us know your favorite book club picks!