Get out your TBR list and prepare to pre-order! We've picked a collection of books coming in 2019 across a variety of genres–suspense to nonfiction, historical fiction to literary fantasy–that you won't want to miss. Be sure to check out our lists of highly anticipated books by women, debut authors and 2019 thrillers for even more book recommendations for the new year.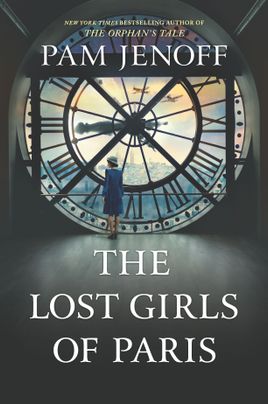 From the author of the runaway bestseller The Orphan's Tale comes a remarkable story of friendship and courage centered around three women and a ring of female secret agents during World War II.
1946, Manhattan
One morning while passing through Grand Central Terminal on her way to work, Grace Healey finds an abandoned suitcase tucked beneath a bench. Unable to resist her own curiosity, Grace opens the suitcase, where she discovers a dozen photographs—each of a different woman. In a moment of impulse, Grace takes the photographs and quickly leaves the station.
Grace soon learns that the suitcase belonged to a woman named Eleanor Trigg, leader of a network of female secret agents who were deployed out of London during the war. Twelve of these women were sent to Occupied Europe as couriers and radio operators to aid the resistance, but they never returned home, their fates a mystery. Setting out to learn the truth behind the women in the photographs, Grace finds herself drawn to a young mother turned agent named Marie, whose daring mission overseas reveals a remarkable story of friendship, valor and betrayal.
Vividly rendered and inspired by true events, New York Times bestselling author Pam Jenoff shines a light on the incredible heroics of the brave women of the war and weaves a mesmerizing tale of courage, sisterhood and the great strength of women to survive in the hardest of circumstances.
In this stunning follow-up to his Man Booker-winning A Brief History of Seven Killings, Marlon James draws on myth, fantasy and history to imagine a wholly new world, in which a legendary Tracker is hired to find a missing child…
Tracker is known far and wide for his skills as a hunter: "He has a nose," people say — as well as the eye of a wolf. Engaged to find a mysterious boy who has disappeared three years before, Tracker breaks his own rule of always working alone when he finds himself part of a rag-tag group that comes together to search for the boy. Full of striking characters with secrets of their own, including a shape-shifting man-animal known as Leopard, a witch and the giant-sized Ogo, this unlikely band follow the lost boy's scent from one ancient city to another; into dense forests and across deep rivers, set upon by creatures intent on destroying them.
As he struggles to survive, Tracker starts to wonder: Who, really, is this boy? Why has he been missing for so long? Why do so many people want to keep Tracker from finding him? And perhaps the most important questions of all: Who is telling the truth, and who is lying?
Drawing from African history and mythology and his own rich imagination, Marlon James has written a novel unlike anything that's come before it: a saga of breath-taking adventure that's also an ambitious and involving read. Defying categorization and full of unforgettable characters, Black Leopard, Red Wolf is both surprising and profound as it explores the fundamentals of truth, the limits of power, and our need to understand them both.
The New York Times bestselling author of The House Girl explores the lives of four siblings in this ambitious and absorbing novel in the vein of Commonwealth and The Interestings.
"The greatest works of poetry, what makes each of us a poet, are the stories we tell about ourselves. We create them out of family and blood and friends and love and hate and what we've read and watched and witnessed. Longing and regret, illness, broken bones, broken hearts, achievements, money won and lost, palm readings and visions. We tell these stories until we believe them."
When the renowned poet Fiona Skinner is asked about the inspiration behind her iconic work, The Love Poem, she tells her audience a story about her family and a betrayal that reverberates through time.
It begins in a big yellow house with a funeral, an iron poker, and a brief variation forever known as the Pause: a free and feral summer in a middle-class Connecticut town. Caught between the predictable life they once led and an uncertain future that stretches before them, the Skinner siblings—fierce Renee, sensitive Caroline, golden boy Joe and watchful Fiona—emerge from the Pause staunchly loyal and deeply connected. Two decades later, the siblings find themselves once again confronted with a family crisis that tests the strength of these bonds and forces them to question the life choices they've made and ask what, exactly, they will do for love.
A sweeping yet intimate epic about one American family, The Last Romantics is an unforgettable exploration of the ties that bind us together, the responsibilities we embrace and the duties we resent, and how we can lose—and sometimes rescue—the ones we love. A novel that pierces the heart and lingers in the mind, it is also a beautiful meditation on the power of stories—how they navigate us through difficult times, help us understand the past, and point the way toward our future.
The Night Tiger by Yangsze Choo (February 12, 2019)
Quick-witted, ambitious Ji Lin is stuck as an apprentice dressmaker, moonlighting as a dancehall girl to help pay off her mother's mahjong debts. But when one of her dance partners accidentally leaves behind a gruesome souvenir, Ji Lin plunges into a dark adventure: a mirror world of secrets and superstitions.
Eleven-year-old Chinese houseboy Ren also has a secret, a promise he must fulfill to his dead master: to find his master's severed finger and bury it with his body. Ren has 49 days to do so, or his master's soul will wander the earth forever.
As the days tick relentlessly by, a series of unexplained deaths wrack the district, along with whispers of men who turn into tigers. Ji Lin and Ren's increasingly dangerous paths crisscross through lush plantations, hospital storage rooms, and ghostly dreamscapes.
Yangsze Choo's The Night Tiger pulls us into a world of servants and masters, age-old superstition and modern idealism, sibling rivalry and forbidden love. But anchoring this dazzling and propulsive novel is the intimate coming of age of a child and a young woman, each searching for their place in a society that would rather they stay invisible.
Gingerbread by Helen Oyeyemi (March 5, 2019)
The prize-winning, bestselling author of Boy, Snow, Bird and What Is Not Yours Is Not Yours returns with a bewitching and inventive novel.
Influenced by the mysterious place gingerbread holds in classic children's stories—equal parts wholesome and uncanny, from the tantalizing witch's house in "Hansel and Gretel" to the man-shaped confection who one day decides to run as fast as he can—beloved novelist Helen Oyeyemi invites readers into a delightful tale of a surprising family legacy, in which the inheritance is a recipe.
Perdita Lee may appear to be your average British schoolgirl; Harriet Lee may seem just a working mother trying to penetrate the school social hierarchy; but there are signs that they might not be as normal as they think they are. For one thing, they share a gold-painted, seventh-floor walk-up apartment with some surprisingly verbal vegetation. And then there's the gingerbread they make. Londoners may find themselves able to take or leave it, but it's very popular in Druhástrana, the far-away (or, according to many sources, non-existent) land of Harriet Lee's early youth. The world's truest lover of the Lee family gingerbread, however, is Harriet's charismatic childhood friend Gretel Kercheval —a figure who seems to have had a hand in everything (good or bad) that has happened to Harriet since they met.
Decades later, when teenaged Perdita sets out to find her mother's long-lost friend, it prompts a new telling of Harriet's story. As the book follows the Lees through encounters with jealousy, ambition, family grudges, work, wealth, and real estate, gingerbread seems to be the one thing that reliably holds a constant value. Endlessly surprising and satisfying, written with Helen Oyeyemi's inimitable style and imagination, it is a true feast for the reader.
Beautiful Bad by Annie Ward (March 5, 2019)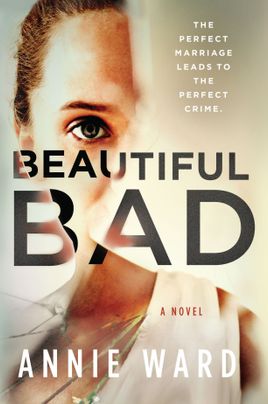 A devoted wife, a loving husband and a chilling murder that no one saw coming.
Things that make me scared: When Charlie cries. Hospitals and lakes. When Ian drinks vodka in the basement. ISIS. When Ian gets angry… That something is really, really wrong with me.
Maddie and Ian's love story began with a chance encounter at a party overseas; he was serving in the British army and she was a travel writer visiting her best friend, Jo. Now almost two decades later, married with a beautiful son, Charlie, they are living the perfect suburban life in Middle America. But when a camping accident leaves Maddie badly scarred, she begins attending writing therapy, where she gradually reveals her fears about Ian's PTSD; her concerns for the safety of their young son; and the couple's tangled and tumultuous past with Jo.
From the Balkans to England, Iraq to Manhattan, and finally to an ordinary family home in Kansas, sixteen years of love and fear, adventure and suspicion culminate in The Day of the Killing, when a frantic 911 call summons the police to the scene of a shocking crime.
The Parade by Dave Eggers (March 19, 2019)
From the bestselling author of The Monk of Mokha and The Circle comes a taut, suspenseful story of two foreigners' role in a nation's fragile peace.
An unnamed country is leaving the darkness of a decade at war, and to commemorate the armistice the government commissions a new road connecting two halves of the state. Two men, foreign contractors from the same company, are sent to finish the highway. While one is flighty and adventurous, wanting to experience the nightlife and people, the other wants only to do the work and go home. But both men must eventually face the absurdities of their positions, and the dire consequences of their presence. With echoes of J. M. Coetzee and Graham Greene, this timeless novel questions whether we can ever understand another nation's war, and what role we have in forging anyone's peace.
In 1960s Florida, a young Cuban exile will risk her life–and heart–to take back her country in this exhilarating historical novel from the author of Next Year in Havana, a Reese Witherspoon Book Club pick.
Beautiful. Daring. Deadly.
The Cuban Revolution took everything from sugar heiress Beatriz Perez–her family, her people, her country. Recruited by the CIA to infiltrate Fidel Castro's inner circle and pulled into the dangerous world of espionage, Beatriz is consumed by her quest for revenge and her desire to reclaim the life she lost.
As the Cold War swells like a hurricane over the shores of the Florida Strait, Beatriz is caught between the clash of Cuban American politics and the perils of a forbidden affair with a powerful man driven by ambitions of his own. When the ever-changing tides of history threaten everything she has fought for, she must make a choice between her past and future–but the wrong move could cost Beatriz everything–not just the island she loves, but also the man who has stolen her heart…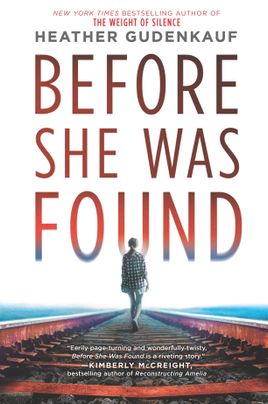 A gripping thriller about three young girlfriends, a dark obsession and a chilling crime that shakes up a quiet Iowa town
For twelve-year-old Cora Landry and her friends Violet and Jordyn, it was supposed to be an ordinary sleepover—movies and Ouija and talking about boys. But when they decide to sneak out to go to the abandoned rail yard on the outskirts of town, little do they know that their innocent games will have dangerous consequences.
Later that night, Cora Landry is discovered on the tracks, bloody and clinging to life, her friends nowhere to be found. Soon their small rural town is thrust into a maelstrom. Who would want to hurt a young girl like Cora—and why? In an investigation that leaves no stone unturned, everyone is a suspect and no one can be trusted—not even those closest to Cora.
Before She Was Found is a timely and gripping thriller about friendship and betrayal, about the power of social pressure and the price of needing to fit in. It is about the great lengths a parent will go to protect their child and keep them safe—even if that means burying the truth, no matter the cost.
Humans by Tom Philips (May 7, 2019)
An exhilarating journey through the most creative and catastrophic f*ck ups in human history, from our very first ancestor falling out of that tree, to the most spectacular fails of the present day.
In the seventy thousand years that modern human beings have walked this earth, we've come a long way. Art, science, culture, trade – on the evolutionary food chain, we're real winners. But, frankly, it's not exactly been plain sailing, and sometimes – just occasionally – we've managed to really, truly, quite unbelievably f*ck things up.
From Chairman Mao's Four Pests Campaign, to the American Dustbowl; from the Austrian army attacking itself one drunken night, to the world's leading superpower electing a reality TV mogul as President… it's pretty safe to say that, as a species, we haven't exactly grown wiser with age.
So, next time you think you've really f*cked up, this book will remind you: it could be so much worse…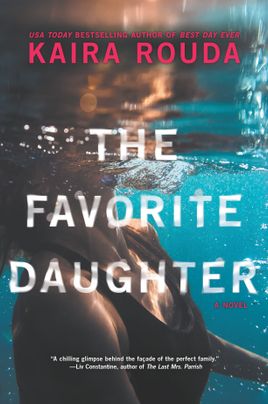 From the author of Best Day Ever, another gripping novel of psychological suspense set in an upscale Southern California community, for fans of B.A. Paris and Shari Lapena.
The perfect home. The perfect family. The perfect lie.
Jane Harris lives in a sparkling home in an oceanfront gated community in Orange County. It's a place that seems too beautiful to be touched by sadness. But exactly one year ago, Jane's oldest daughter, Mary, died in a tragic accident and Jane has been grief-stricken ever since. Lost in a haze of anti-depressants, she's barely even left the house. Now that's all about to change.
It's time for Jane to reclaim her life and her family. Jane's husband, David, has planned a memorial service for Mary and three days later, their youngest daughter, Betsy, graduates high school. Yet as Jane reemerges into the world, it's clear her family has changed without her. Her husband has been working long days—and nights—at the office. Her daughter seems distant, even secretive. And her beloved Mary was always such a good girl—dutiful and loving. But does someone know more about Mary, and about her last day, than they've revealed?
The bonds between mothers and daughters, and husbands and wives should never be broken. But you never know how far someone will go to keep a family together…
An inspiring memoir from the front lines of history by award-winning 60 Minutes correspondent Scott Pelley
Don't ask the meaning of life. Life is asking, what's the meaning of you?
With this provocative question, Truth Worth Telling introduces us to unforgettable people who discovered the meaning of their lives in the historic events of our times. A 60 Minutes correspondent and former anchor of the CBS Evening News, Scott Pelley writes as a witness to events that changed our world. In moving, detailed prose, he stands with firefighters at the collapsing World Trade Center on 9/11, advances with American troops in combat in Afghanistan and Iraq, and reveals private moments with presidents (and would-be presidents) he's known for decades. Truth Worth Telling offers a resounding defense of free speech and a free press as the rights that guarantee all others. For readers who believe values matter and truth is worth telling, Pelley writes, "I have written this book for you."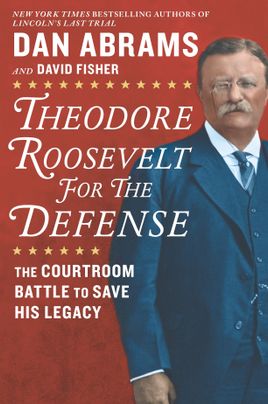 New York Times bestselling authors of Lincoln's Last Trial take readers inside the courtroom to witness an epic case in which Theodore Roosevelt, weighing one last presidential run, challenged corruption in the political party that made him.
No more dramatic courtroom scene has ever been enacted, reported the Syracuse Herald on May 22, 1915 as it covered the greatest libel suit in history, a battle fought between former President Theodore Roosevelt and the leader of the Republican party.
Teddy Roosevelt, the boisterous and mostly beloved national hero, had accused his former friend and political ally, now turned rival, the Republican Party leader William Barnes of corruption. The furious Barnes responded by suing Roosevelt for an enormous sum that would have financially devastated him.
But the trial wasn't about money, it was a fight for reputation. For Roosevelt this was to be his last hurrah. He still harbored political dreams, and there were strong indications he intended to make one more run for the White House. Barnes had his own political ambitions, planning to run for the United States Senate. Those hopes would be dashed if he could not defeat a man so widely respected as Colonel Roosevelt.
Following the case through court transcripts, news reports, and other primary sources, New York Times bestselling authors Dan Abrams and David Fisherpresent a high-definition picture of the former president, still fighting for his own political career and, just as importantly, the patriotic ideals he held dear.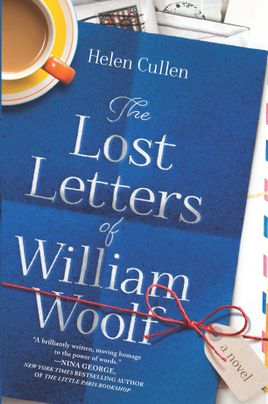 Lost letters have only one hope for survival…
Inside the walls of the Dead Letters Depot, letter detectives work to solve mysteries. They study missing zip codes, illegible handwriting, rain-smudged ink, lost address labels, torn packages, forgotten street names—all the many twists of fate behind missed birthdays, broken hearts, unheard confessions, pointless accusations, unpaid bills, unanswered prayers. Their mission is to unite lost mail with its intended recipients.
But when letters arrive addressed simply to "My Great Love," longtime letter detective William Woolf faces his greatest mystery to date. Written by a woman to the soulmate she hasn't met yet, the missives capture William's heart in ways he didn't know possible. Soon, he finds himself torn between the realities of his own marriage and his world of letters, and his quest to follow the clues becomes a life-changing journey of love, hope, and courage.
From Irish author Helen Cullen, The Lost Letters of William Woolf is an enchanting novel about the resilience of the human heart and the complex ideas we hold about love—and a passionate ode to the art of letter writing.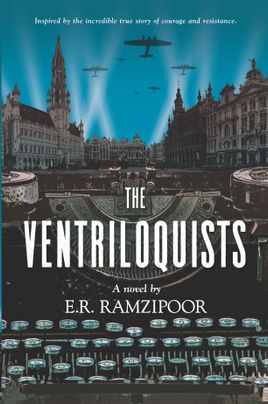 In this triumphant debut inspired by true events, a ragtag gang of journalists and resistance fighters risk everything for an elaborate scheme to undermine the Reich.
Brussels, 1943. Twelve-year-old street orphan Helene survives by living as a boy and selling copies of the country's most popular newspaper, Le Soir, now turned into Nazi propaganda. Helene's entire world changes when she befriends a rogue journalist, Marc Aubrion, who draws her into a secret network publishing dissident underground newspapers.
Aubrion's unbridled creativity and linguistic genius attract the attention of August Wolff, a high-ranking Nazi official tasked with swaying public opinion against the Allies. Wolff captures Aubrion and his comrades and gives them an impossible choice: use the newspaper to paint the Allies as monsters, or be killed. Faced with no decision at all, Aubrion has a brilliant idea: they will pretend to do the Nazis' bidding, but instead they will publish a fake edition of Le Soir that pokes fun at Hitler and Stalin—giving power back to the Belgians by daring to laugh in the face of their oppressors.
The ventriloquists have agreed to die for a joke, and they have only eighteen days to tell it.
Told with dazzling scope, taut prose and devastating emotion, The Ventriloquists illuminates the extraordinary acts of courage by ordinary people forgotten by history—unlikely heroes who went to extreme lengths to orchestrate the most stunning feat of journalism in modern history.
What books are you most excited to read in 2019?