This is not a drill! Halloween is ten days away! I hope your October has been the spookiest this season has ever been, but if not, then I have some thrilling titles that will spook you into the Halloween mood! Here's to only reading these titles by candlelight, keeping your safety pillow nearby, and always checking behind the shower curtain….you know, just in case.
Local Woman Missing by Mary Kubica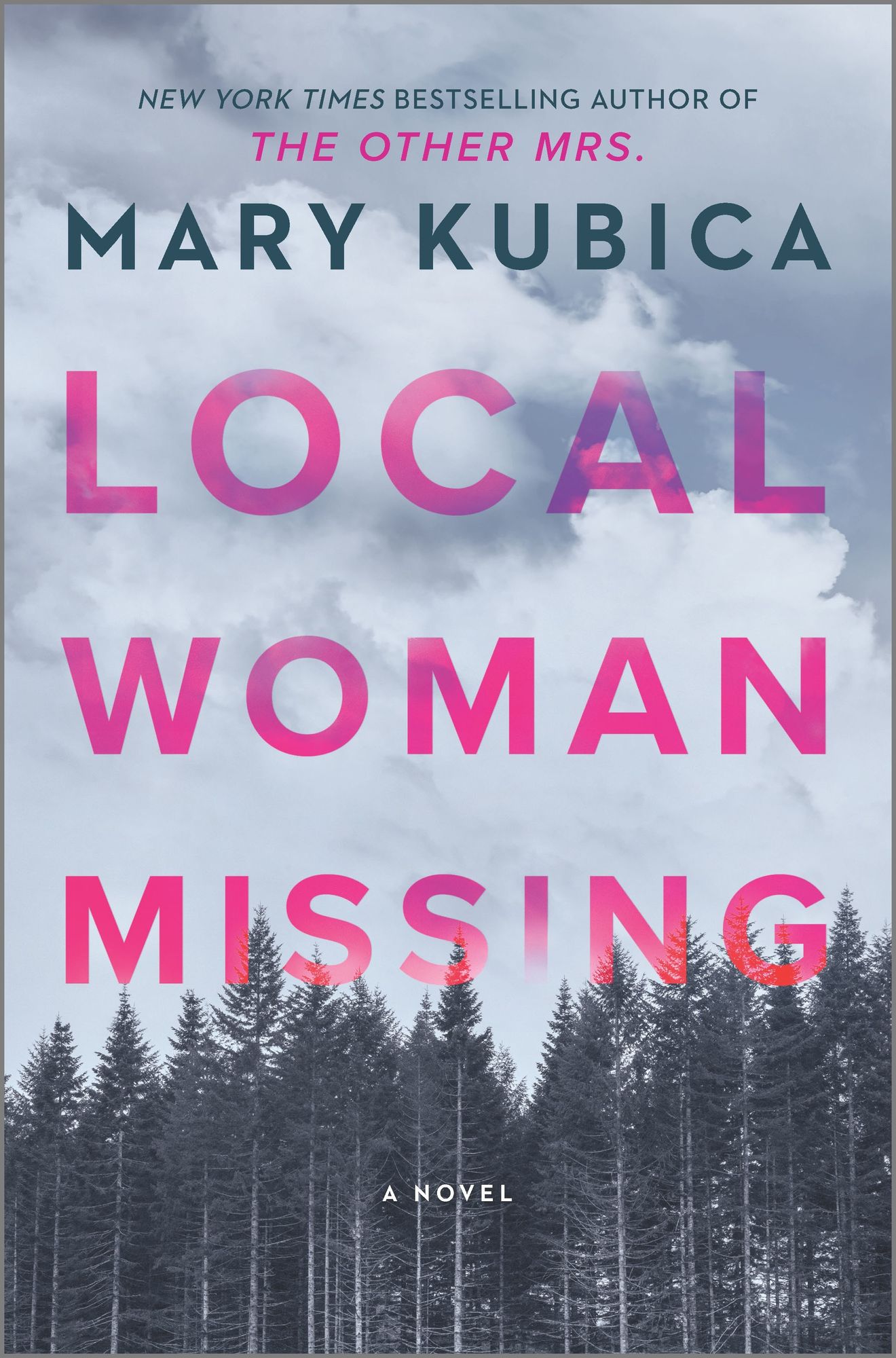 Dark and twisty, with white-knuckle tension and jaw-dropping surprises." —Riley Sager, New York Times bestselling author of Home Before Dark
In this smart and chilling thriller, master of suspense Mary Kubica takes domestic secrets to a whole new level, showing that some people will stop at nothing to keep the truth buried.
People don't just disappear without a trace…
Shelby Tebow is the first to go missing. Not long after, Meredith Dickey and her six-year-old daughter, Delilah, vanish just blocks away from where Shelby was last seen, striking fear into their once-peaceful community. Are these incidents connected? After an elusive search that yields more questions than answers, the case eventually goes cold.
Now, eleven years later, Delilah shockingly returns. Everyone wants to know what happened to her, but no one is prepared for what they'll find…
Available at:
Amazon | Barnes & Noble | Google Play | Kobo | Apple Books | Indiebound | Indigo | Audible | Goodreads
Dear Wife by Kimberly Belle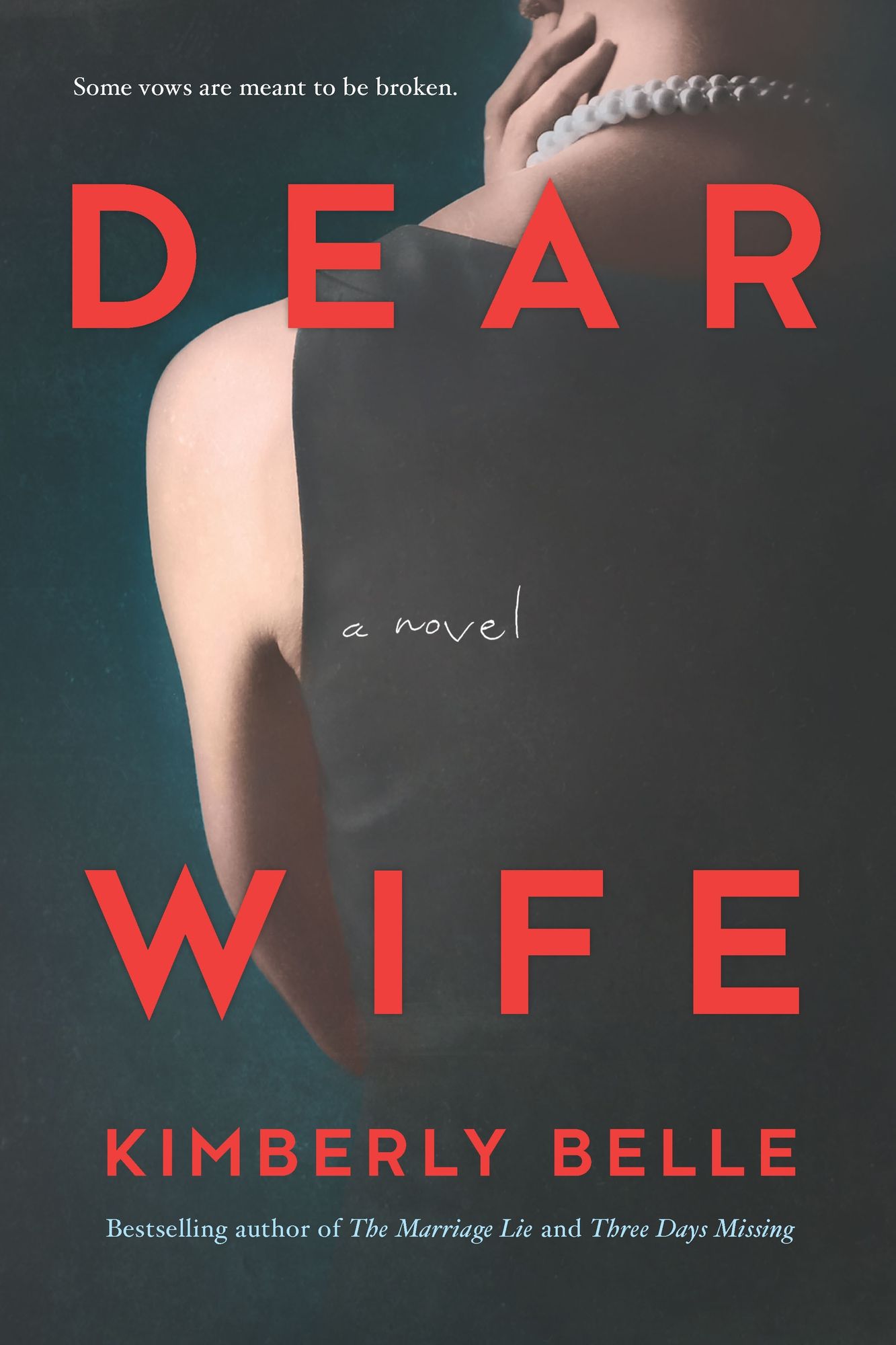 From the bestselling author of The Marriage Lie comes a riveting new novel of suspense about a woman who must decide just how far she'll go to escape the person she once loved
Beth Murphy is on the run…
For nearly a year, Beth has been planning for her escape. She's thought through everything — a new look, new name and new city — because one small slip and her husband will find her.
Sabine Hardison is missing…
A couple hundred miles away, Jeffrey returns home from a work trip to find his wife, Sabine, is missing. Wherever she is, she's taken almost nothing with her. Her abandoned car is the only evidence the police have, and all signs point to foul play.
As the police search for leads, the case becomes more and more convoluted. Sabine's carefully laid plans for her future indicate trouble at home, and a husband who would be better off with her gone. But are things really as clear cut as they seem? Where is Sabine? And who is Beth? The only thing that's certain is that someone is lying and the truth won't stay buried for long.
Available at:
Amazon | Barnes & Noble | Google Play | Kobo | Apple Books | Indiebound | Indigo | Audible | Goodreads
Last Girl Ghosted by Lisa Unger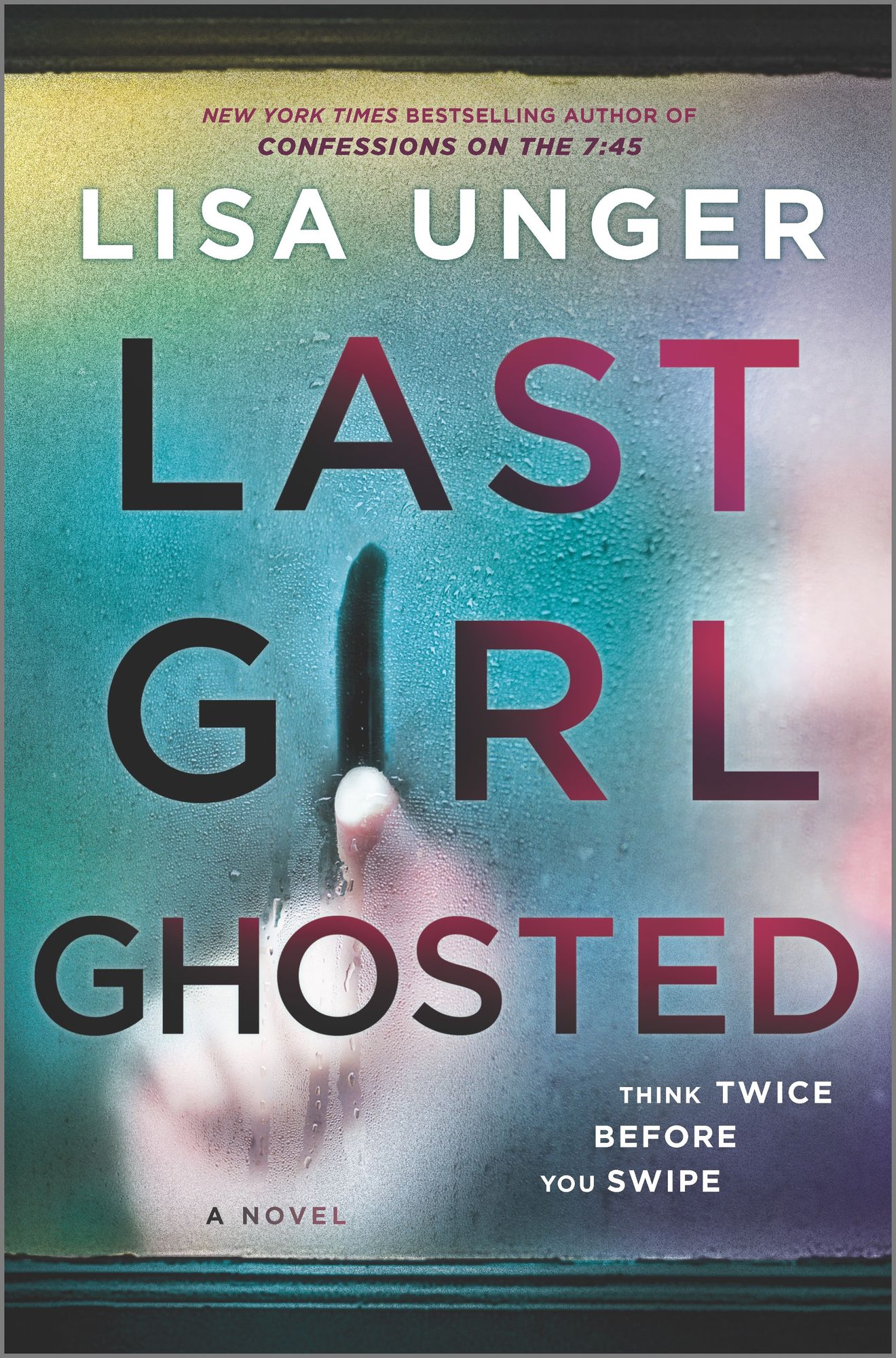 "You won't be able to stop turning the pages!" —Shari Lapena, New York Times bestselling author of The Couple Next Door
Think twice before you swipe.
Secrets, obsession and vengeance converge in this riveting thriller about an online dating match turned deadly cat-and-mouse game, from the New York Times bestselling author of Confessions on the 7:45
She met him through a dating app. An intriguing picture on a screen, a date at a downtown bar. What she thought might be just a quick hookup quickly became much more. She fell for him—hard. It happens sometimes, a powerful connection with a perfect stranger takes you by surprise. Could it be love?
But then, just as things were getting real, he stood her up. Then he disappeared—profiles deleted, phone disconnected. She was ghosted.
Maybe it was her fault. She shared too much, too fast. But isn't that always what women think—that they're the ones to blame? Soon she learns there were others. Girls who thought they were in love. Girls who later went missing. She had been looking for a connection, but now she's looking for answers. Chasing a digital trail into his dark past—and hers—she finds herself on a dangerous hunt. And she's not sure whether she's the predator—or the prey.
Available at:
Amazon | Barnes & Noble | Google Play | Kobo | Apple Books | Indiebound | Indigo | Audible | Goodreads
The Mother Next Door by Tara Laskowski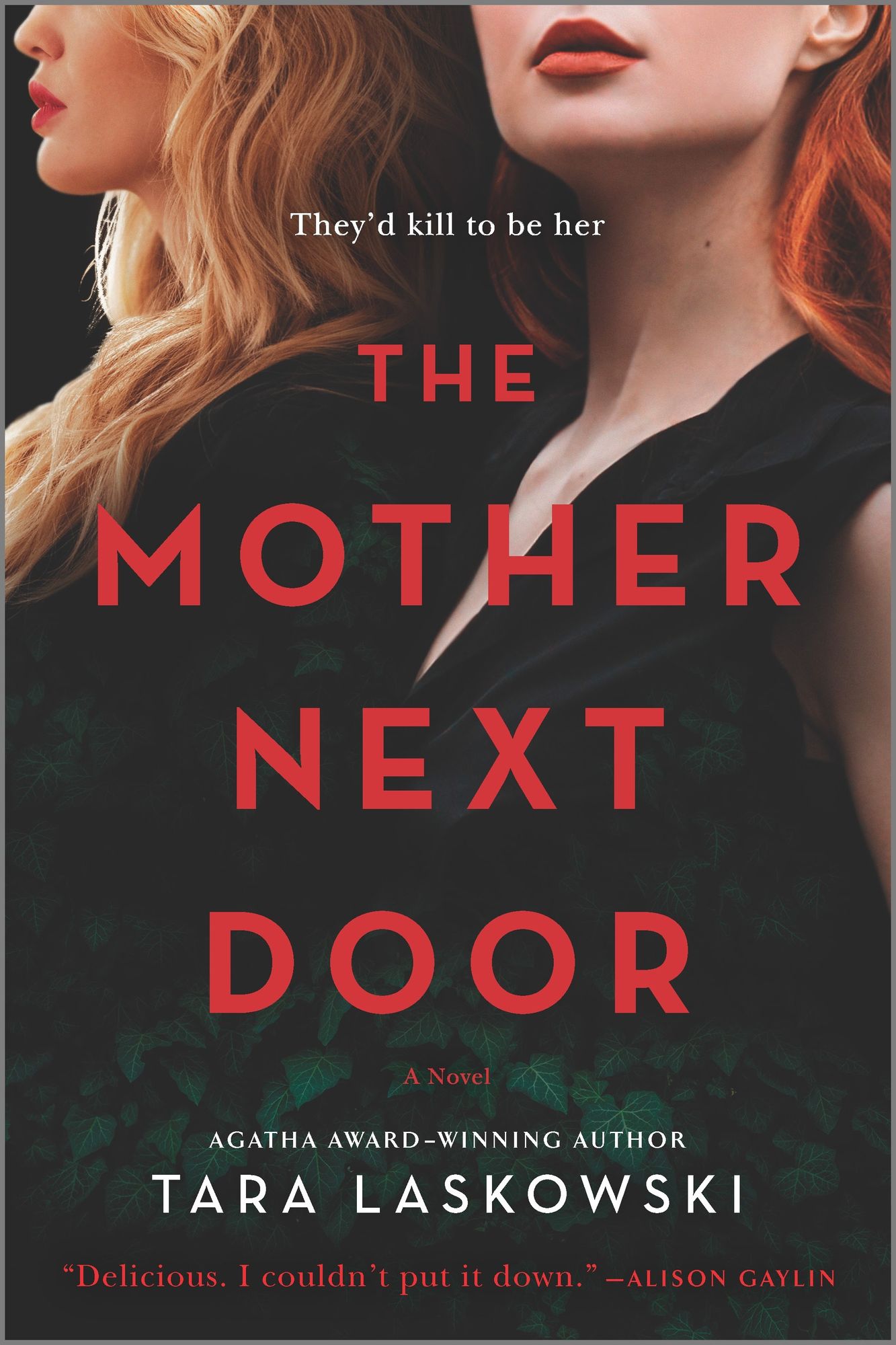 "If the women of Big Little Lies were the moms of East Coast high schoolers, they'd be right at home in The Mother Next Door—a witty, wicked thriller packed with hidden agendas, juicy secrets, and pitch-perfect satire of the suburban dream."—Andrea Bartz, New York Times bestselling author of We Were Never Here
GOOD MOTHERS…
Never show their feelings.
Never spill their secrets.
Never admit to murder.
The annual Halloween block party is the pinnacle of the year on idyllic suburban cul-de-sac Ivy Woods Drive. An influential group of neighborhood moms—known as the Ivy Five—plans the event for months.
Except the Ivy Five has been four for a long time.
When a new mother moves to town, eager to fit in, the moms see it as an opportunity to make the group whole again. This year's block party should be the best yet… until the women start receiving anonymous messages threatening to expose the quiet neighborhood's dark past—and the lengths they've gone to hide it.
As secrets seep out and the threats intensify, the Ivy Five must sort the loyal from the disloyal, the good from the bad. They'll do anything to protect their families. But when a twisted plot is revealed, with dangerous consequences, their steady foundation begins to crumble, leaving only one certainty: after this year's block party, Ivy Woods Drive will never be the same.
From award-winning author Tara Laskowski, The Mother Next Door is an atmospheric novel of domestic suspense in which the strive for perfection ends in murder…
"Trust no one, absolutely no one while reading The Mother Next Door because everyone has secrets, all of them are liars, and everybody has at least one thing to lose. Tara Laskowski's brilliantly paced tale of perfect-suburbia-until-you-scratch-the-surface is as compelling as it is twisted."—Hannah Mary McKinnon, bestselling author of You Will Remember Me
Available at:
Amazon | Barnes & Noble | Google Play | Kobo | Apple Books | Indiebound | Indigo | Audible | Goodreads
Where I Left Her by Amber Garza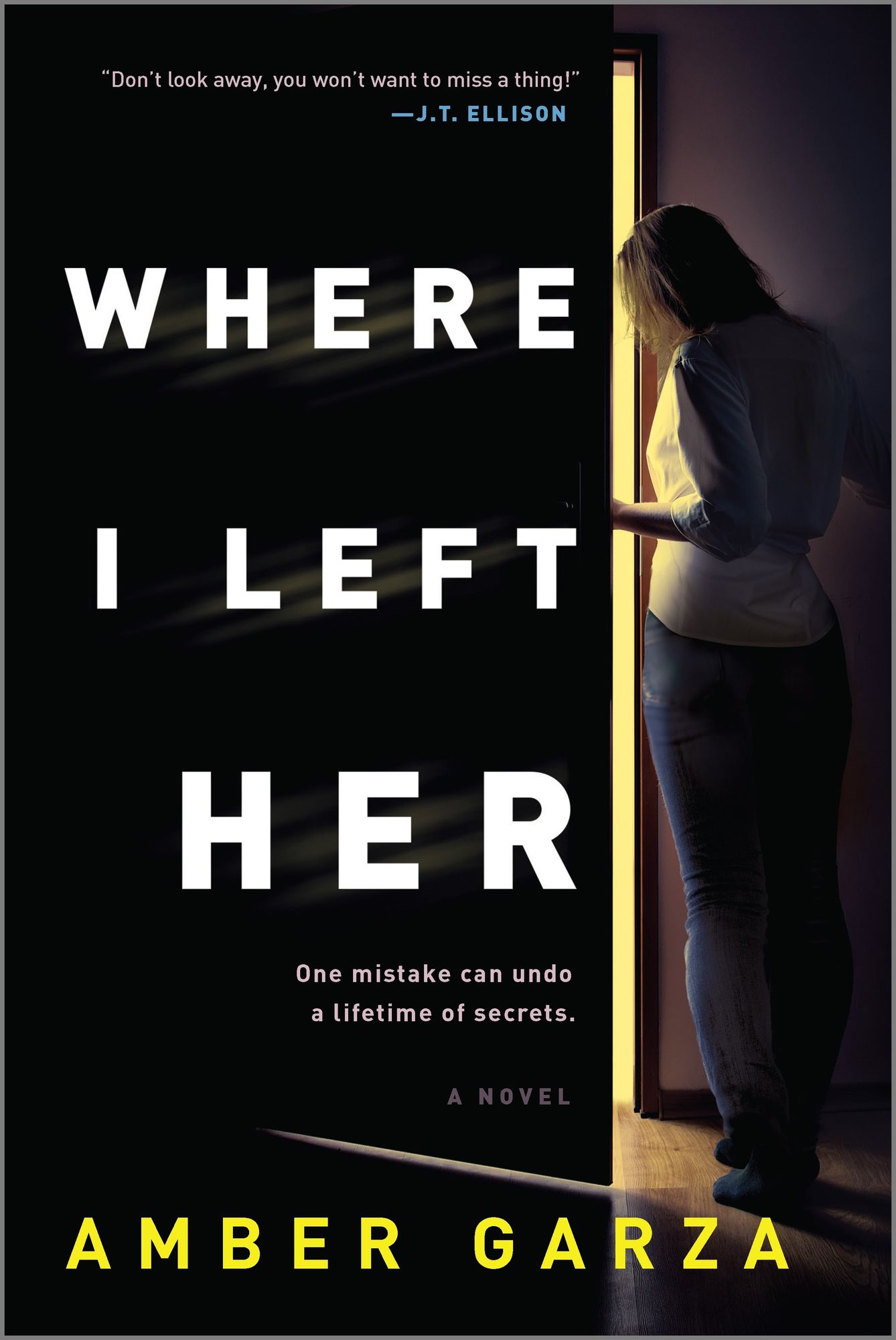 "In this high-tension domestic drama, nothing is as it seems. Don't look away, you won't want to miss a thing!" —J.T. Ellison, USA TODAY bestselling author of Her Dark Lies
From the author of When I Was You comes a spine-tingling new thriller about a mother's worst nightmare come true, when her teenage daughter goes to a sleepover and doesn't come back.
Whitney had some misgivings when she dropped her increasingly moody teenage daughter, Amelia, off at Lauren's house. She'd never met the parents, and usually she'd go in, but Amelia clearly wasn't going to let something so humiliating happen, so instead Whitney waved to her daughter before pulling away from the little house with the roses in front.
But when she goes back the next day, an elderly couple answers the door—Amelia and Lauren aren't there, and this couple swears they never were, that she's at the wrong house. As Whitney searches for Amelia, she uncovers a trail of lies her daughter has told her—from the Finsta account to rumors of a secret relationship. Does she really even know this girl she's raised? And Amelia's not the only one with secrets. Could Whitney's own demons have something to do with her daughter's disappearance, and can Whitney find her before it's too late?
Available at:
Amazon | Barnes & Noble | Google Play | Kobo | Apple Books | Indiebound | Indigo | Audible | Goodreads
The Unknown by Heather Graham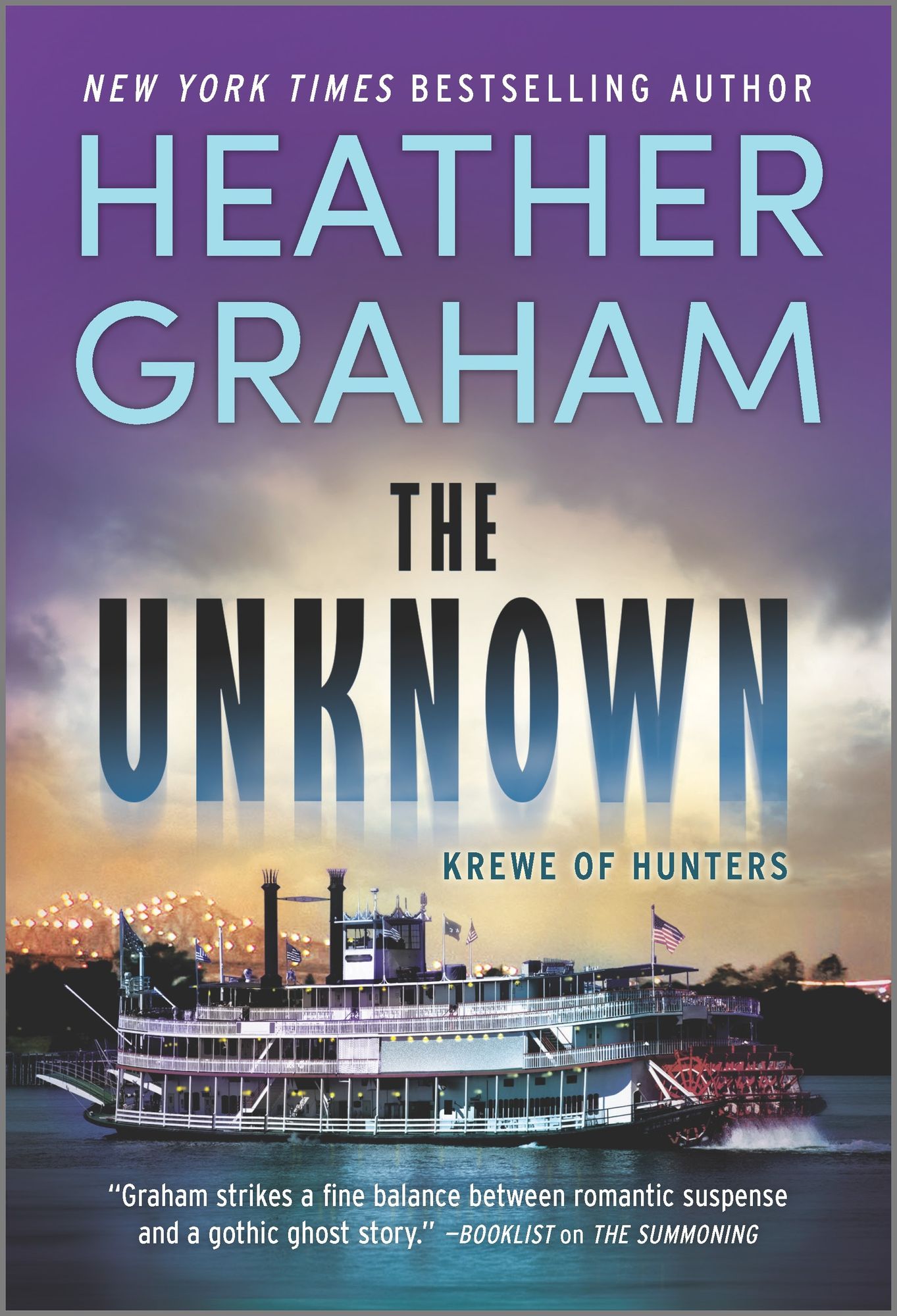 Someone wants to watch the city burn…
Sienna Murray was only fourteen when she pulled her neighbors out of a raging house fire. A decade later, she still can't explain what happened that night, how she knew to save them at just the right moment—or why she receives the same mysterious warning when it happens again…
New member of the Krewe of Hunters elite paranormal team Detective Ryder Stapleton doesn't believe in coincidences. So when the suspicious fire he's called to investigate reveals a cryptic link to Sienna, he can't help but think the unassuming museum curator has something to hide. But he soon discovers they have more in common than he ever thought—and a growing attraction neither can deny.
If they're going to have a future, Sienna and Ryder need to catch a serial arsonist roaming the shadowy streets of New Orleans…before the city burns down around them.
"A dark mystery, surprises and a cast of characters that will have you glued to the pages." —Fresh Fiction on Seeing Darkness
Available at:
Amazon | Barnes & Noble | Google Play | Kobo | Apple Books | Indiebound | Indigo | Audible | Goodreads
Snow by John Banville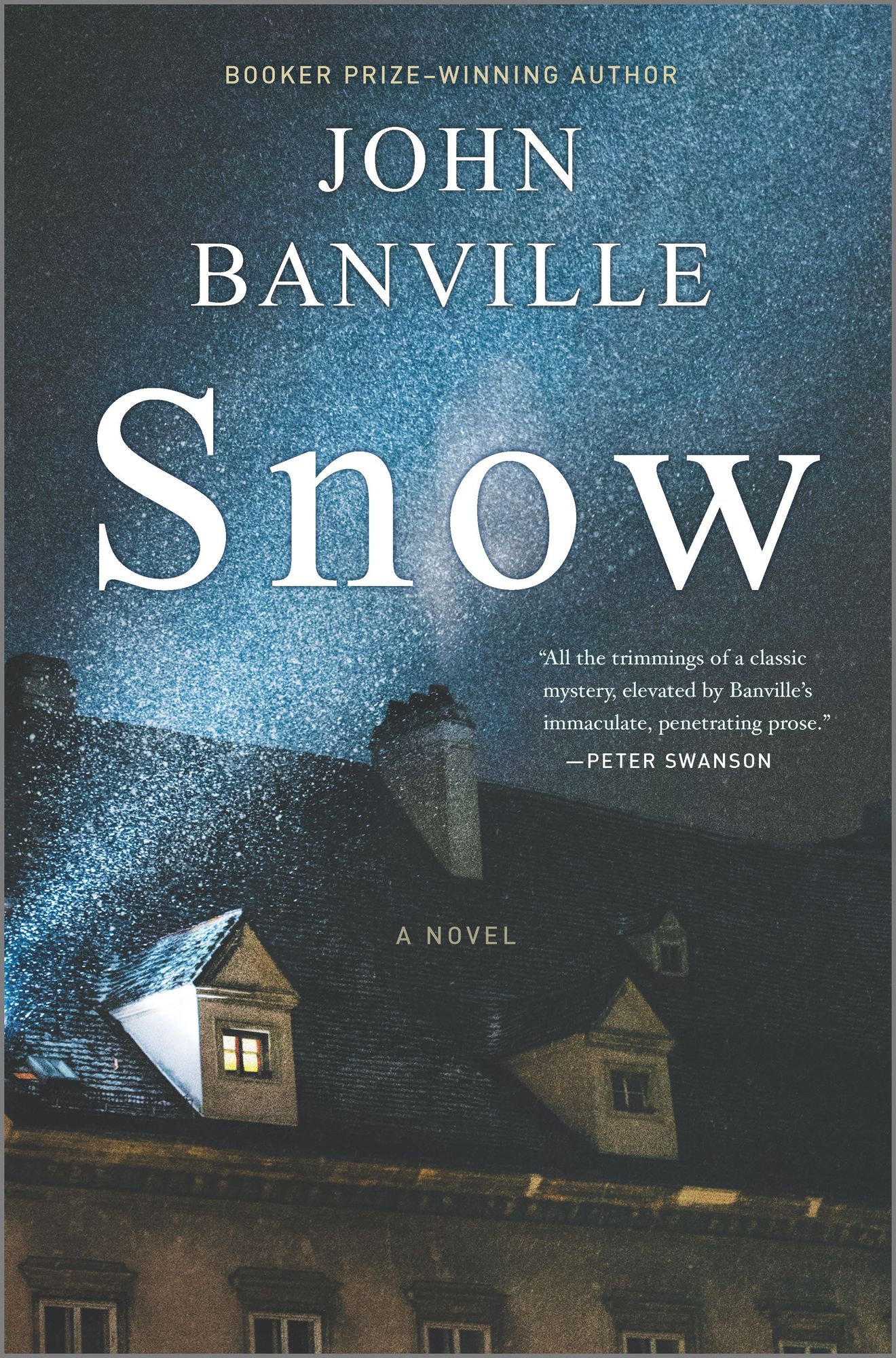 Detective Inspector St. John Strafford has been summoned to County Wexford to investigate a murder. A parish priest has been found dead in Ballyglass House, the family seat of the aristocratic, secretive Osborne family.
The year is 1957 and the Catholic Church rules Ireland with an iron fist. Strafford—flinty, visibly Protestant and determined to identify the murderer—faces obstruction at every turn, from the heavily accumulating snow to the culture of silence in the tight-knit community he begins to investigate.
As he delves further, he learns the Osbornes are not at all what they seem. And when his own deputy goes missing, Strafford must work to unravel the ever-expanding mystery before the community's secrets, like the snowfall itself, threaten to obliterate everything.
Beautifully crafted, darkly evocative and pulsing with suspense, Snow is "the Irish master" (New Yorker) John Banville at his page-turning best.
Available at:
Amazon | Barnes & Noble | Google Play | Kobo | Apple Books | Indiebound | Indigo | Audible | Goodreads
The Mirror Man by Jane Gilmartin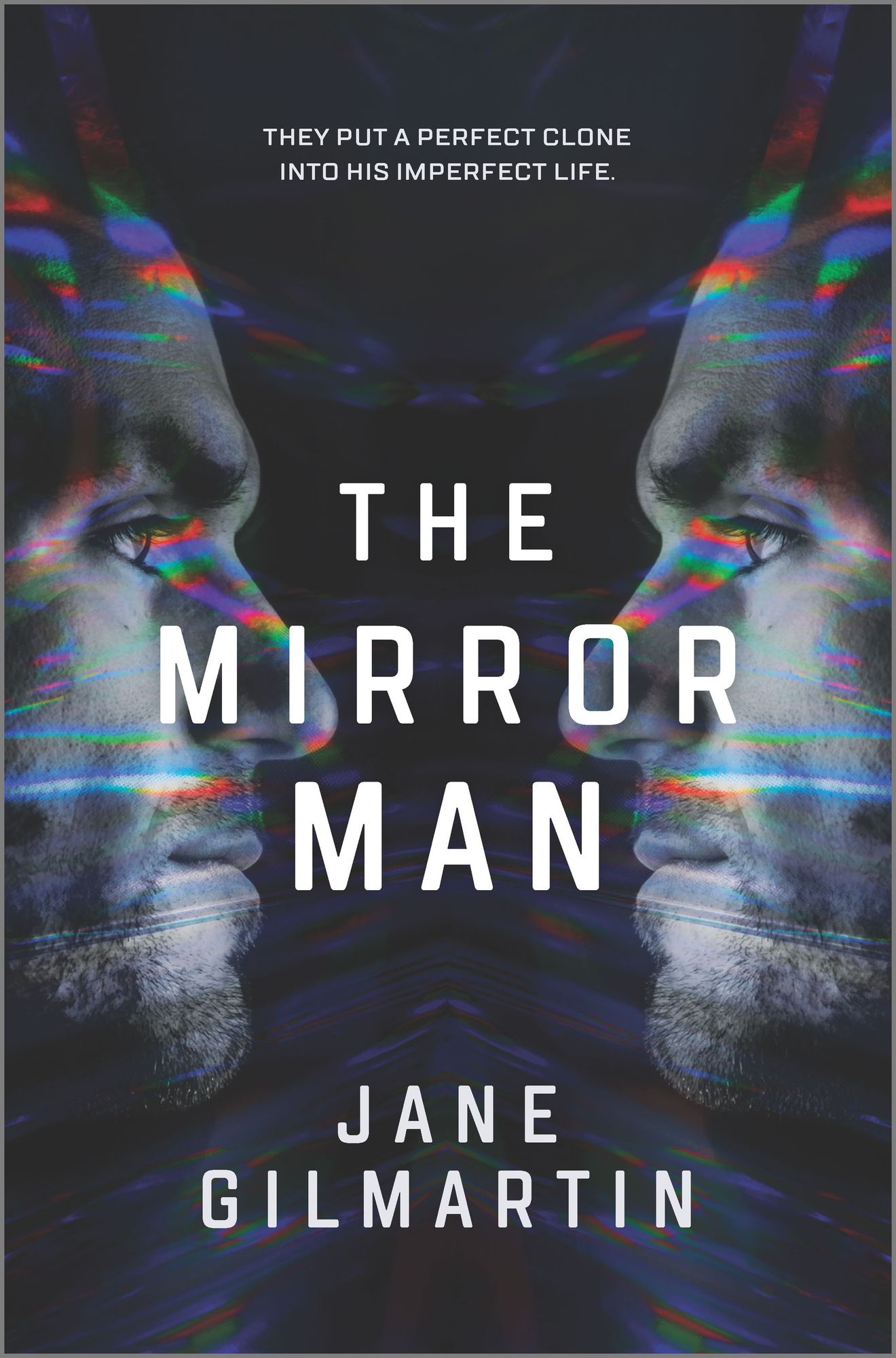 "Great concept and brilliantly executed."—John Marrs, international bestselling author of The One
"Thrilling…thought-provoking."—Publishers Weekly
Meet Jeremiah Adams. There are two of him.

The offer is too tempting: be part of a scientific breakthrough, step out of his life for a year, and be paid hugely for it. When ViMed Pharmaceutical asks Jeremiah to be part of an illegal cloning experiment, he sees it as a break from an existence he feels disconnected from. No one will know he's been replaced—not the son who ignores him, not his increasingly distant wife—since a revolutionary drug called Meld can transfer his consciousness and memories to his copy.
From a luxurious apartment, he watches the clone navigate his day-to-day life. But soon Jeremiah discovers that examining himself from an outsider's perspective isn't what he thought it would be, and he watches in horror as "his" life spirals out of control. ViMed needs the experiment to succeed—they won't call it off and are prepared to remove any obstacle. With his family in danger, Jeremiah needs to finally find the courage to face himself head-on.
Available at:
Amazon | Barnes & Noble | Google Play | Kobo | Apple Books | Indiebound | Indigo | Audible | Goodreads
Marion Lane and the Midnight Murder by T.A. Willberg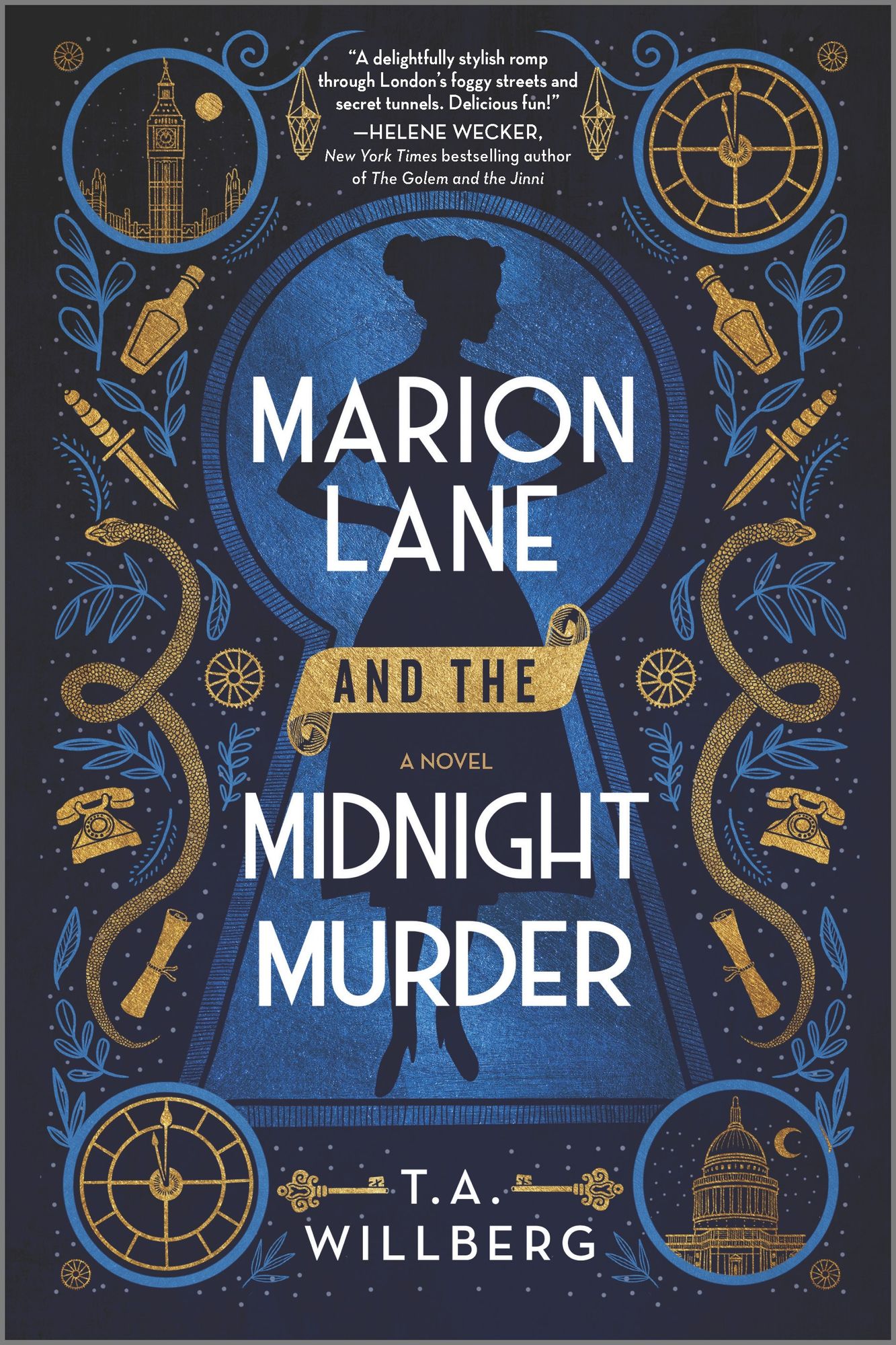 "This is the most fun I've had with a book this year. Every page is a delight and the mystery got its hooks into me from the first chapter." – Stuart Turton, bestselling author of The 7½ Deaths of Evelyn Hardcastle
The letter was short. A name, a time, a place.
Marion Lane and the Midnight Murder plunges readers into the heart of London, to the secret tunnels that exist far beneath the city streets. There, a mysterious group of detectives recruited for Miss Brickett's Investigations & Inquiries use their cunning and gadgets to solve crimes that have stumped Scotland Yard.
Late one night in April 1958, a filing assistant at Miss Brickett's receives a letter of warning, detailing a name, a time, and a place. She goes to investigate but finds the room empty. At the stroke of midnight, she is murdered by a killer she can't see—her death the only sign she wasn't alone. It becomes chillingly clear that the person responsible must also work for Miss Brickett's, making everyone a suspect.
Marion Lane, a first-year Inquirer-in-training, finds herself drawn ever deeper into the investigation. When her friend and colleague is framed for the crime, to clear his name she must sort through the hidden alliances at Miss Brickett's and secrets dating back to WWII. Masterful, clever and deliciously suspenseful, Marion Lane and the Midnight Murder is a fresh take on the Agatha Christie-style locked-room murder mystery, with an exciting new heroine detective.
Available at:
Amazon | Barnes & Noble | Google Play | Kobo | Apple Books | Indiebound | Indigo | Audible | Goodreads
9 titles not enough for you? Head on over to our Spooky Reads store for more!

Did you hear that? You locked the front door…right? Tell us your spookiest story in the comments!
Keyword: Shower Curtain