There's no denying that, these days, the ladies are hitting it out of the park when it comes to dominating the thriller/suspense genre. Few books have taken the book world by storm like Gillian Flynn's Gone Girl, Paula Hawkins' The Girl On the Train, and Mary Kubica's The Good Girl.
If you're looking for your next great mystery, get your TBR pile ready! Today we're highlighting killer reads from some of the "Boys" of suspense to join those Girls on your shelf!
Harlan Coben, a genre superstar, features Captain Maya Stern (a former Army special-ops helicopter pilot) in his latest book. Fool Me Once follows her attempts to move past the recent passing of both her sister and husband, and the series of suspicious events that work to prevent her from doing so. Coben has gone on record to say that strong (but vulnerable) Maya might be his favorite protagonist outside of his series' character Myron Bolitar, and I must agree.
Not unlike Fool Me Once, I have a bit of a soft spot for this one as I love a good intelligent female protagonist in any mystery, which reporter Kate Page definitely is. In Free Fall, Kate must race the clock before a string of airplane crashes orchestrated by mysterious, devious figures moves into its final, cataclysmic act. It won't be out for a few months yet, but all the more opportunity to acquaint yourself with Kate Page in the first three books in Rick's series!
Pulitzer Prize-winning writer John Sandford returns the latest in his long-running Prey series in Extreme Prey, where Lucas Davenport finds himself no longer working at the Minnesota Bureau of Criminal Apprehension but somehow still up in the forefront to solve a crime waiting to happen … the assassination of a governor who may become the next President of the United States.
If you've yet to get into Lee Child's Jack Reacher novels, do so—I know even staunch non-readers that have become completely hooked on the adventures of the enigmatic hero. Night School, the latest Reacher tale, won't hit the stands 'til September, but that also gives you a fighting chance to catch up if you haven't yet—it's novel number twenty-one in the series.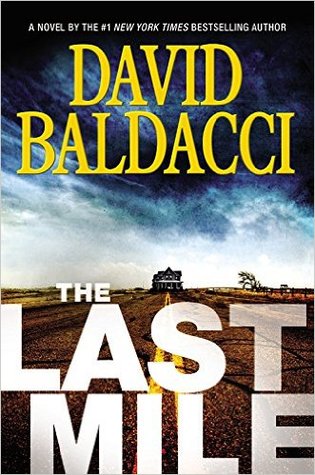 The Last Mile by David Baldacci
David Baldacci first introduced us to Amos Decker this time last year in his bestselling novel Memory Man, and now we'll get to learn a bit more about the unforgettable detective (Get it? 'Cause he has photographic memory recall! I'll show myself out.) in his followup book, where Amos must investigate whether a convicted murder on death row is supposed to be there, or if he's innocent after all.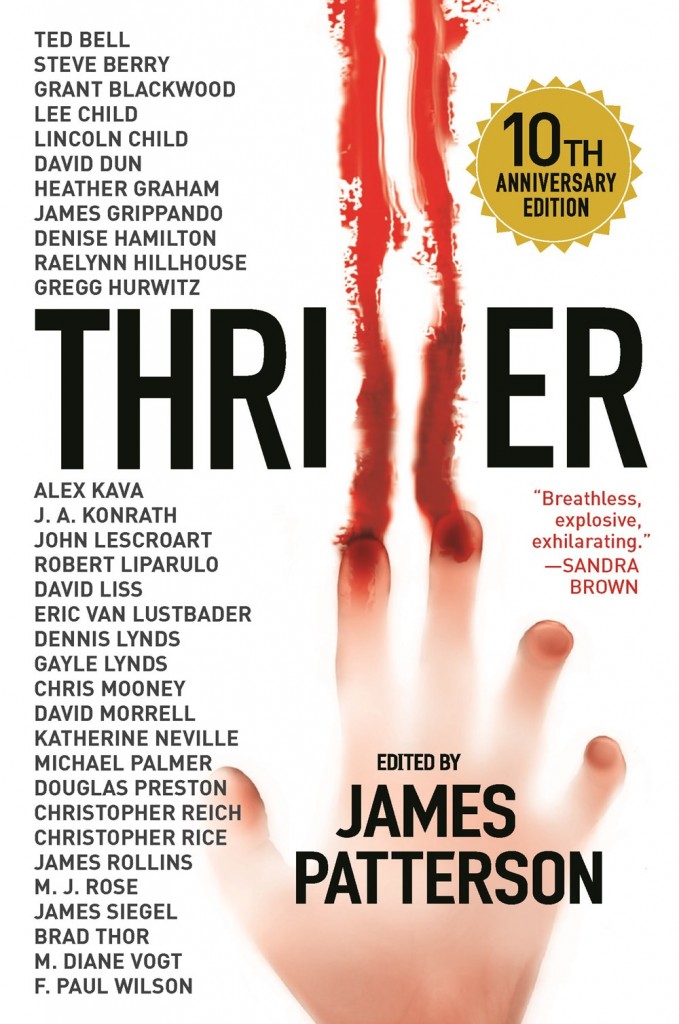 Thriller, ed. by James Patterson
OK I'm cheating here a little bit since this is an anthology of short stories, but trust me—there is tons of great reading in this impressive collection of bestsellers and up-and-comers, and it's edited by the head honcho of the thriller genre, James Patterson himself!
Which of these books by these masters of mystery are you most interested in reading next? Share with us in the comments below!