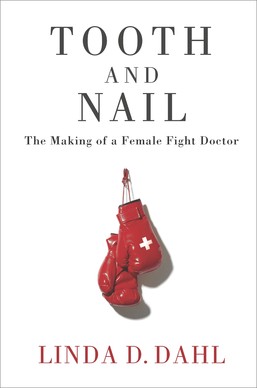 A fearless and exhilarating memoir chronicling the coming-of-age of a surgeon in New York City and her experiences as one of the only female ringside boxing doctors for the New York State Athletic Commission, for fans of Judy Melinek, Pauline Chen and Atul Gawande
Fresh out of medical school, Linda D. Dahl was nervous to begin her surgical residency in the Bronx. Compounding the long hours and overwhelming workload, Dahl felt like a perpetual fish out of water. Growing up in a Middle Eastern family in the American Midwest, she was a born outsider, and in her new community in New York, she felt even more isolated. Even at work she struggled to fit in: among her fellow specialists, she was one of the only women.
One night, at her husband's urging, Dahl watched a boxing match between Shane Mosley and Oscar De La Hoya. Watching Mosley survive against the odds gave Dahl hope that she, too, could find her footing. As her fandom grew, boxing became a way to connect with her patients and community. Later, when she was in practice on the Upper East Side, Dahl received a phone call from the New York State Athletic Commission. They were looking for a fight doctor. Dahl accepted.
Tooth and Nail chronicles the three and a half years Dahl spent as an ear, nose and throat surgeon by day and a ringside physician by night. Intrepid, adrenaline-fueled and loaded with behind-the-scenes takes on famous boxers, including Mike Tyson, Wladimir Klitschko and Miguell Cotto, Dahl's story offers a modern examination of sexism, dislocation, the theater of boxing and a roadmap for how to excel in two very different male-dominated worlds.