Trailer Tuesday: The Good Girl by Mary Kubica
The Good Girl is now available in paperback! Check out the very creepy trailer.
New York Times bestselling author of THE GOOD GIRL, Mary Kubica is back with another exhilarating thriller as a widow's pursuit of the truth leads her to the darkest corners of the psyche.

"The bad man, Daddy. The bad man is after us."

Clara Solberg's world shatters when her husband and their four-year-old daughter are in a car ...

Buy Now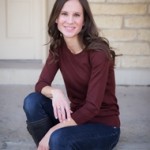 Mary Kubica holds a Bachelor of Arts degree from Miami University in Oxford, Ohio, in History and American Literature. She lives outside of Chicago with her husband and two children and enjoys photography, gardening, and caring for the animals at a local shelter. The Good Girl is her first novel.
Tags: Buzz, Mary Kubica, The Good Girl