Thanks to books like the pioneering domestic thriller, Gone Girl, breakout podcasts like Serial and shows like Making a Murderer, crime seems to be on everybody's must read/must watch/must listen lists right now.
But what is it about this fascinating and frightening genre that keeps fans coming back for more and more and more? It could be that these stories make our pulse race, and for better or for worse, that's exciting. It could be that it introduces us to some of the most complex storylines or characters a reader or media consumer could ever encounter.
Or is it that confronting the scary parts of the world through safe filter of a book, movie or podcast, makes us feel a little bit more in control of the unknown?
Whatever it is that makes you unafraid of the dark, it probably also means that your appetite for the genre is voracious. Maybe your bookshelf is filling up and you'd like to try out a new binge-watch. Maybe you podcast queue is hours long and you're ready to settle in with a movie for the night. If you're ready for a new spine-tingling obsession, check out these bundled multi-media recommendations.
It would be a crime not to.
For those interested in stories of the wrongly-accused
READ: The Innocent Wife by Amy Lloyd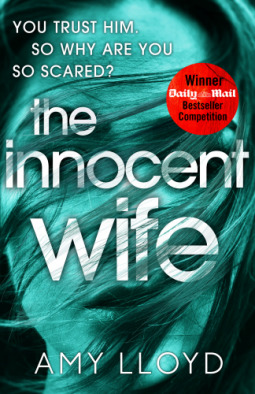 This novel features a man accused of a heinous crime who becomes the subject of a documentary espousing his innocence. When a woman in England takes up his case, eventually marrying him, she comes to see that his case may not be as clear-cut as she thought.
WATCH: The Confession Tapes
Netflix presents a six-part documentary series that features cases where people have confessed to crimes that they didn't actually commit. The show looks at the crime, the suspects, what compels people to make such claims and the pressures they are under when the confessions are given.
LISTEN: Accused
Two seasons of this podcast take a look deep dive into cases of the wrongly jailed, looking at both the crime and the supposed criminal. Both seasons also offer a thoughtful look at the process that ultimately failed both the victim and the accused.
For those interested in cold cases:
READ: I'll Be Gone in the Dark by Michelle McNamara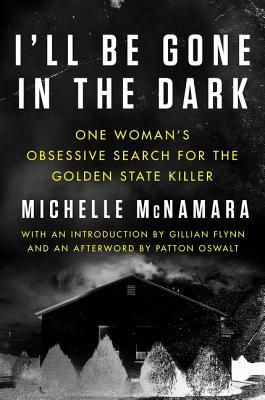 The Golden State Killer terrorized citizens of California for ten years and remains elusive to this day. True crime journalist Michelle McNamara, who passed away before completion of her book, offers a comprehensive account of the terrifying events and how they shaped the lives of so many associated with the crimes.
WATCH: Zodiac
Jake Gyllenhaal, Mark Ruffalo and Robert Downey Jr. star in this 2007 telling of the notorious Zodiac Killer, who murdered at least five people in California in the late 1960s and early 1970s, but was never caught. The killer taunted police and the public by sending coded letters and cryptograms bragging of his crimes.
LISTEN: West Cork
Audible's first foray into the podcast genre is a good one, introducing listeners to the story of the unsolved murder of a French national in West Cork, Ireland. What makes the story so engaging and original is that the prime suspect figures prominently in the moody, macabre narrative.
For those interested in stories of historic crimes
READ: Alias Grace by Margaret Atwood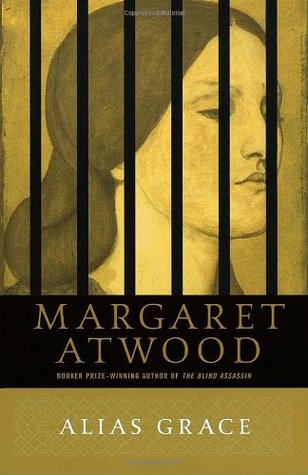 In 1843, 16-year-old domestic servant Grace Marks was accused of killing her employer and his mistress. Was the young Irish girl under the influence of a rakish suitor out or revenge, or was Grace a calculating murderess? The tale, based on real events, gives us an unwavering and unnerving look at how class, immigration and women were treated in Colonial Upper Canada.
WATCH: The Detectives
The CBC, Canada's national broadcaster, premiered the documentary series this year, and it is a standout. Using a mix of interviews and prime time-worthy recreations, the moody and evocative program takes you back to a different era in every episode, working through the case with the detective that led it, and discussing the details that made each unique or offered a breakthrough in crime fighting.
LISTEN: Hollywood & Crime
In the golden age of Hollywood, there was glitz, glamor—and murder. Two seasons of this impossibly compelling podcast take you deep into Hollywood's underbelly and challenges everything you thought you knew about some of the most chilling crimes of the twentieth century.
For those interested in the notorious
Read: In Cold Blood by Truman Capote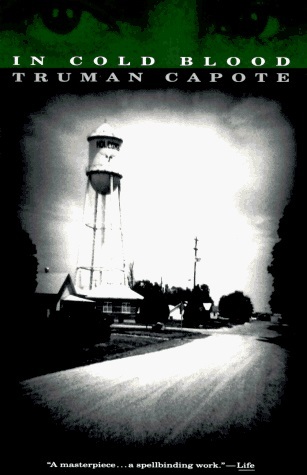 In Cold Blood is widely heralded as the first—and certainly the most talked-about—narrative non-fiction book ever published. Capote's telling of the murders of the Clutter family in their rural Kansas farmhouse, is just as chilling, and the writing just as influential, today as it was when first published in 1966.
WATCH: Mind Hunter
In the late 1970s, the FBI started interviewing serial killers in order to learn how to catch perpetrators of the most heinous crimes. The eight-part series follows two agents as they develop their profiling program, bringing them face-to-face with the US's most notorious criminals of the time. Based on true events.
LISTEN: Most Notorious!
From Jack the Ripper to Billy the Kid, each episode of this podcast treats listeners to an overview of history's most notorious crimes and criminals. For a new view on well-known stories, host Erik Rivenes speaks to guests including authors, professors and other experts on each case.
Are you a fan of true crime and thrillers? Let us know what you're watching, reading and listening to!