When 2017 began, a lot of us made reading goals for the year, the most common being the 50-book challenge. At BookClubbish, all year we're hosting Resolution Reads—download the checklist and let us know how you're doing on Facebook, Twitter and Instagram by using the hashtag #ResolutionReads.
With New Year's far behind us and the warmer weather a distraction, it has been easy to get behind on our reading goals. If you need a bit of a boost in your reading, here are 7 unputdownable books to read this month.
Literary Fiction
This book is a portrait of a family torn apart when their figurehead, teacher George Woodbury, is accused of attempted rape. With George imprisoned, his wife, teenage daughter and adult son each grapple with their feelings as they face who their beloved father and husband really is.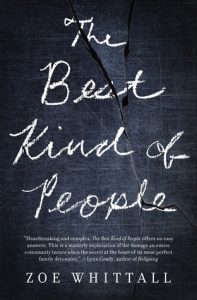 Ginny is fourteen years old; she loves Michael Jackson, basketball and has been adopted into her forever home after 5 years in foster care. But, for reasons no one around her can understand, Ginny has been trying to get kidnapped in order to return to her abusive mother because of a secret from her past.
Suspense
When a violent death rocks a close-knit gymnastics community, Katie, the mother of teenage prodigy Devon, finds herself drawn to the crime and tries to find what really happened.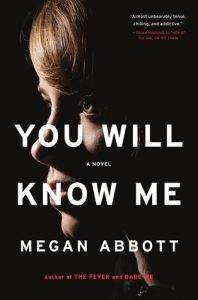 Science Fiction
"Are you happy with your life?"
Those are the last words Jason hears before he is knocked unconscious. When he awakes, his life is not the life he knows. He has no wife, no son and, instead of being a physics professor, he is a celebrated genius who has achieved something once thought to be impossible. Which life is the real one?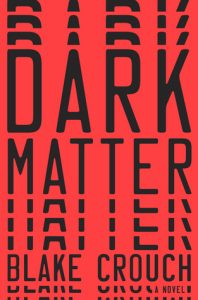 Historical Fiction
Eve, a former spy in the Alice Network during World War I, and Charlie, an unmarried and pregnant socialite, are brought together in 1947 to find the truth about Charlie's missing cousin. Both world wars are the setting for this historical novel, which also looks at the real Alice Network, a vast network of spies for the Allies during World War I.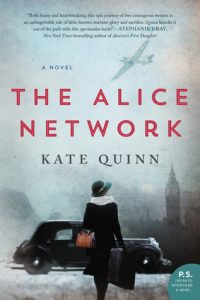 Women's Fiction
When 29-year-old Hannah Martin meets an old flame at a bar, her fate depends on the decision she makes that night: leave early with her friend or stay and talk to her ex? The novel then splits into two alternative lives, each affected by this one decision. A thought-provoking look at destiny and how the choices we make make us, Maybe in Another Life is a unique and charming store about love and fate.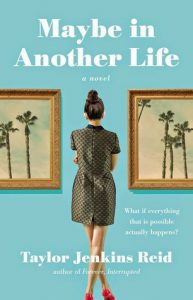 What book do you recommend we read this month? Let us know in the comments below!