If you're like me, then you have a mountain of books on your TBR list—but the New Year means a new set of books to add to the reading list. Any of these books releasing in the next month would be a perfect way to kick off the New Year: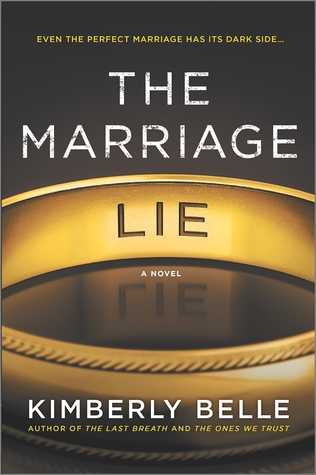 The Marriage Lie by Kimberly Belle
"Iris and Will have been married for seven years, and life is as close to perfect as it can be. But on the morning Will flies out for a business trip to Florida, Iris's happy world comes to an abrupt halt: another plane headed for Seattle has crashed into a field, killing everyone on board and, according to the airline, Will was one of the passengers. Grief stricken and confused, Iris is convinced it all must be a huge misunderstanding. Why did Will lie about where he was going? And what else has he lied about? As Iris sets off on a desperate quest to uncover what her husband was keeping from her, the answers she finds shock her to her very core."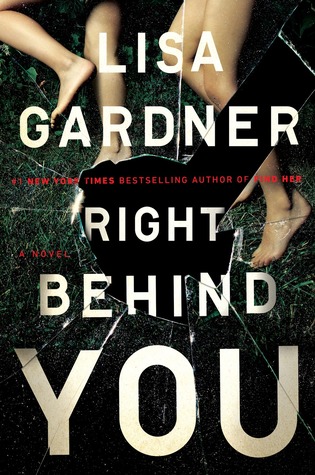 Right Behind You by Lisa Gardner
"Eight years ago, Sharlah May Nash's older brother beat their drunken father to death with a baseball bat in order to save both of their lives. Now thirteen years old, Sharlah has finally moved on. About to be adopted by retired FBI profiler Pierce Quincy and his partner, Rainie Conner, Sharlah loves one thing best about her new family: They are all experts on monsters. Then the call comes in. A double murder at a local gas station, followed by reports of an armed suspect shooting his way through the wilds of Oregon. As Quincy and Rainie race to assist, they are forced to confront mounting evidence: The shooter may very well be Sharlah's older brother, Telly Ray Nash, and it appears his killing spree has only just begun."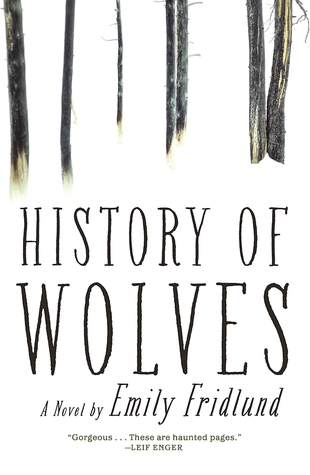 History of Wolves by Emily Frudlund
"Fourteen-year-old Linda lives with her parents in the beautiful, austere woods of northern Minnesota, where their nearly abandoned commune stands as a last vestige of a lost counter-culture world… And then the young Gardner family moves in across the lake and Linda finds herself welcomed into their home as a babysitter for their little boy, Paul. It seems that her life finally has purpose but with this new sense of belonging she is also drawn into secrets she doesn't understand. Over the course of a few days, Linda makes a set of choices that reverberate throughout her life. As she struggles to find a way out of the sequestered world into which she was born, Linda confronts the life-and-death consequences of the things people do—and fail to do—for the people they love."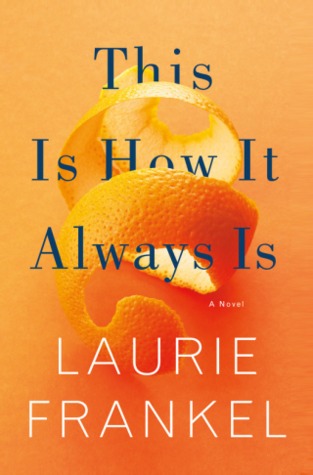 This is How it Always Is by Laurie Frankel
"Laurie Frankel's This Is How It Always Is is a novel about revelations, transformations, fairy tales, and family. And it's about the ways this is how it always is: Change is always hard and miraculous and hard again, parenting is always a leap into the unknown with crossed fingers and full hearts, children grow but not always according to plan. And families with secrets don't get to keep them forever."
"Ann and Wade have carved out a life for themselves from a rugged landscape in northern Idaho, where they are bound together by more than love. With her husband's memory fading, Ann attempts to piece together the truth of what happened to Wade's first wife, Jenny, and to their daughters. In a story written in exquisite prose and told from multiple perspectives—including Ann, Wade, and Jenny, now in prison—we gradually learn of the mysterious and shocking act that fractured Wade and Jenny's lives, of the love and compassion that brought Ann and Wade together, and of the memories that reverberate through the lives of every character in Idaho."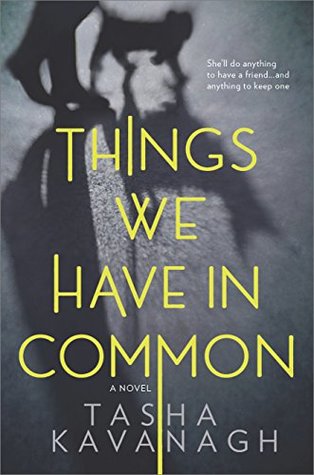 Things We Have in Common by Tasha Kavanagh
"Yasmin will do anything to become friends with pretty and popular Alice—even if Alice, like everyone else, thinks she's a freak. When Yasmin notices a sinister-looking man watching Alice from the school fence, she sees a way of finally winning Alice's affection—because how this stranger is staring is far more than just looking, it's wanting. Because this stranger, Yasmin believes, is going to take Alice. Yasmin decides to find out more about this man so that when he does take Alice, Yasmin will be the only one who knows his name and where he lives…the only one who can save her.  But as Yasmin discovers more about him, her affections begin to shift. Perhaps she was wrong about him. Perhaps she doesn't need Alice after all. And then Alice vanishes."
What books are you planning on reading at the start of 2017? Tell us in the comments below!