The bitter cold can be the perfect setting for all kinds of things to go wrong in an unsuspecting fictional character's world. Take a quick escape into the chilling and thrilling worlds of one of these wintry mysteries. 'Cause sure, it may be cold outside … but nowhere near as cold or dark as it gets in these books.
"On a bitter January evening, three people are found murdered in the isolated Blackbird hotel." What ensues is the unraveling of the tumultuous, passionate and volatile past that'll give you chills even the winter air can't rival.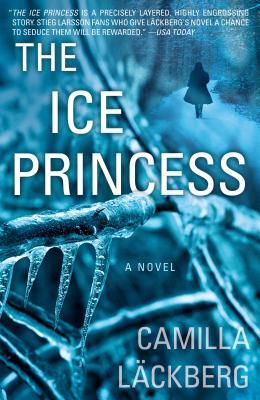 The Ice Princess by Camilla Lackberg
If you enjoyed your dark visit to Sweden in The Girl With The Dragon Tattoo series, you'll love returning to it in this twisted tale (and another on this list) about secrets and obsession.
.
.
.
.
.
One winter night, Libby Day's mother and two sisters were brutally murdered and the resulting suspicions and accusations only get more and more sinister with every detail uncovered.
.
.
.
.
.
What was supposed to be a simple kidnap and ransom deal takes a turn for the unexpected when the hired captor decides instead to hide his victim in a cabin in the dead of a cold Minnesota winter … changing everything, for better or for worse.
.
.
.
.
.
It may be set in November, but make no mistake, this intense thriller is wintry to the bone, from the uncanny appearance of a snowman at the same time that a young boy's mother disappears, down to the workings of a serial killer who victimizes women just like her, on the days of the first snowfall of every season.
.
.
.
.
.
A classic but with good reason! Though straddling the genre lines between thriller and horror, no edge-of-your-seat ride into the wintry literary landscape would be complete without a stop at the Overlook Hotel.
.
.
.
.
.
.
Did we miss a thrilling read that you know to be a good choice to curl up with in the winter months? Let us know in the comments!