National Autism Awareness Month begins April 1: the entire month of April is devoted to a nationwide effort to promote autism awareness and inclusion, and to ensure that each person with autism is provided the opportunity to achieve the best possible quality of life. You can learn more about National Autism Awareness Month on the Autism Society's website here.
Here are seven books about autism and Asperger's to read throughout April, including one for younger readers.
Ginny Moon has finally found her forever family. After growing up with her abusive drug-addict mother, Ginny was placed in foster care. Now, at fourteen, Ginny lives with her forever mom and forever dad, eats exactly nine grapes for breakfast, listens to Michael Jackson and plays basketball in her Special Olympics team. But why does Ginny want to return to her birth mother and leave the family every foster kid would dream of living with?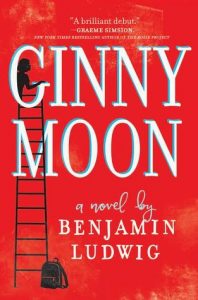 Christopher John Francis Boone is a fifteen-year-old boy with a gift for logic, a hatred of the color yellow and a preference for animals over humans. When Wellington, a neighborhood dog, is killed, Christopher sets out to solve the murder mystery.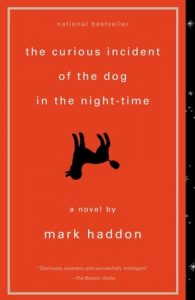 Jacob Hunt is an eighteen-year-old with Asperger's syndrome. He has a passion for forensic analysis, with a police scanner in his bedroom and a history of showing up at crime scenes to give the police advice. When Jacob's tutor is found murdered, Jacob displays classic symptoms of Asperger's, but to the police that looks a lot like guilt.
A memoir of a mother and her son. Kristine was told that her son Jacob, diagnosed with autism, would never be able to tie his shoes or even speak. Today, Jacob has a higher IQ than Einstein, started taking college-level courses at eight, was accepted into university at nine and began working on an original theory in astrophysics at the same age. Following her own instincts over what experts told her, Kristine nurtured Jacob's "spark"—his passions—and helped him reach his full potential.
Written by Naoki Higashida, an intelligent thirteen-year-old with autism, this memoir looks into how an autistic mind works, answering frequently asked questions with honesty.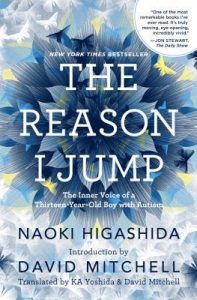 Temple Grandin has a PhD in animal science and designed one-third of the livestock-handling facilities in the US. She also lectures widely on autism, from the perspective of an autistic woman. This book is an exploration of autism from the perspective of a scientist and someone with firsthand experience.
EXTRA: For the Kids in Your Life
Caitlin is an eleven-year-old girl with Asperger's whose life changes forever when her older brother, Devon, dies. Devon helped Caitlin understand how to act and what people really mean when they talk to her. Without Devon, Caitlin is lost and confused. She decides to search for closure, not understanding exactly what it is.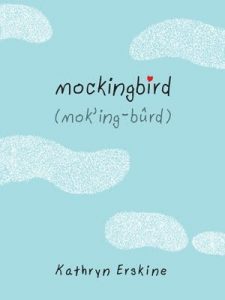 What did we miss? Let us know in the comments below!