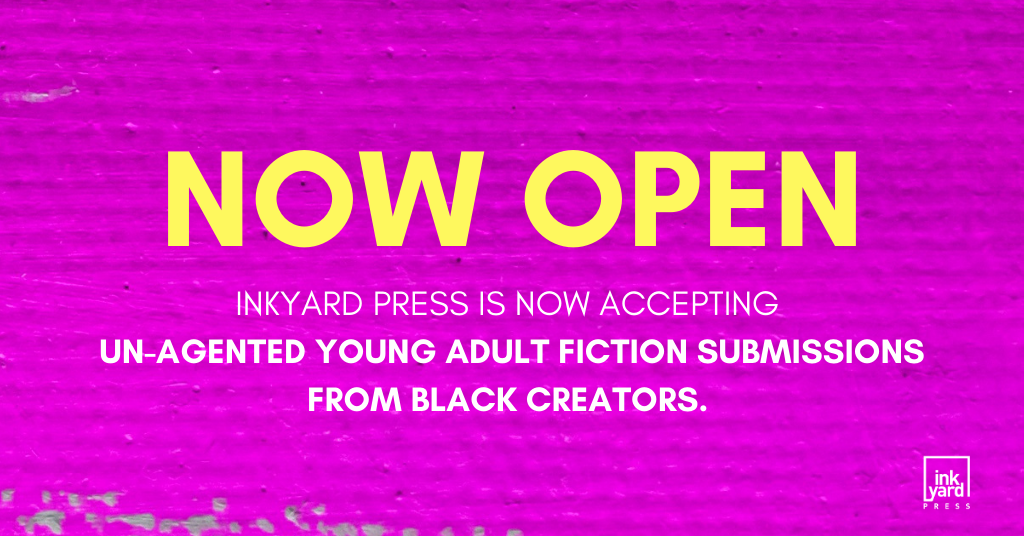 Thank you for your interest in the unagented submissions call for Black writers!
Inkyard Press is now accepting un-agented submissions from Black creators.
We are accepting YA FICTION submissions, across all genres.
What is Young Adult (YA) Fiction?
Written for readers aged 14 to 18
Written in the POV of characters aged 14 to 18
Spans many genres! (contemporary, romcom, fantasy, horror, sci-fi, paranormal, mystery, literary)
To Submit:
Please follow the submission checklist below and email your submission to InkyardSubmissions@harpercollins.com by March 31, 11:59 p.m. PST.
Submission Checklist:
Include the following in the body of the email. (NO attachments.)
1 Sentence Pitch
Fully Story Synopsis (750 words or less)
Author Bio (150 words or less)
Sample Chapters (10,000 words or less, must be a continuous excerpt from the beginning of the story – no excerpts starting mid-novel, please.)
Some Rules:
Only 1 submission per author.
NO attachments. Send work in the body of the email.
Work must not have been previously published.
We will aim to respond to all proposals within 90 days of receipt. If we want to move forward to acquire, we will give you time to let agents know of our interest, in hopes that it will help you secure an agent before we negotiate a contract.
We look forward to hearing your stories.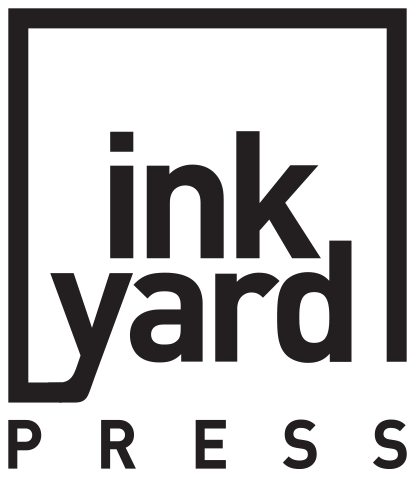 Inkyard Press publishes smart, engaging YA fiction across a variety of genres, from realistic contemporary to epic fantasy. We are passionate about publishing diverse voices and giving our readers a chance to see themselves and each other in our books, with grateful acknowledgment to the work of Dr. Rudine Sims Bishop on the importance of "windows" and "mirrors" in literature. For our Black Creators submission call, we are looking for YA fiction, including fantasy, contemporary social issues, mystery, romance, thriller, and horror.
Writing FAQs
Do you have any helpful resources and guides for submission?
Yes, below are a few resources to help in preparing your submission.
How to write a synopsis:
How to write an author bio:
Please note: We recognize that everyone's experiences and background are different. Please take what is helpful from these resources. We ask for bios to learn about each other, not to judge experience or background.
How to write a one-sentence pitch/logline:
Post-Submission FAQs
When can I expect a response on my work?
If you submitted a project to us in March 2021, please allow for 90 days to receive a response from one of the editors. Given the volume of submissions received, please allow for the possibility of additional time.
By submitting, have I lost any rights to my work?
Absolutely not. You retain all rights to your intellectual property.
Why didn't I get individualized feedback on my project?
Due to our efforts to respond to people as quickly as possible, we are unable to provide individualized feedback on each submission, although each submission will be personally reviewed by a member of the Inkyard Press editorial team. Please note that though you may not receive personalized feedback, you will receive a response from our editorial team on your project.
I submitted more than one project to you, but only received a response on one manuscript. Why?
We are only able to review one project from each creator. If we receive multiple submissions, we will only review the first.
Will a winner be announced soon?
Our open submissions call was not advertised or intended as a contest.
Thank you again for reaching out to us!