Winter blues feel like a distant memory now…especially thanks to these feel-good summer reads! Cozy up on your back porch and soak in the sunshine with these sweet stories by fan-favorite authors like Viola Shipman, Susan Mallery and Sarah Morgan.
The Clover Girls by Viola Shipman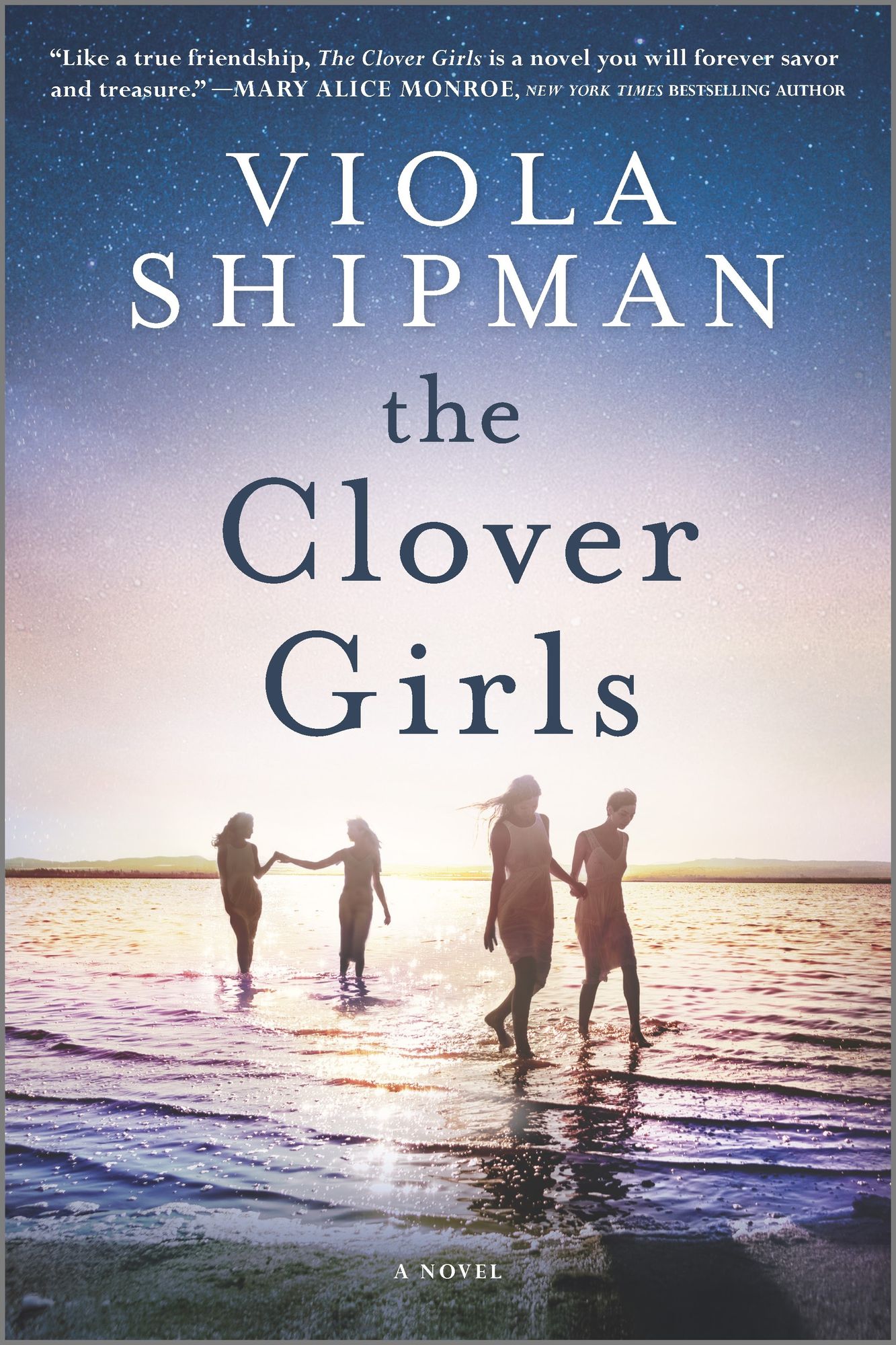 "Like a true friendship, The Clover Girls is a novel you will forever savor and treasure." —Mary Alice Monroe, New York Times bestselling author
Elizabeth, Veronica, Rachel and Emily met at Camp Birchwood as girls in 1985, where over four summers they were the Clover Girls—inseparable for those magical few weeks of freedom—until the last summer that pulled them apart. Now approaching middle age, the women are facing challenges they never imagined as teens, struggles with their marriages, their children, their careers, and wondering who it is they see when they look in the mirror.
Then Liz, V and Rachel each receive a letter from Emily with devastating news. She implores the girls who were once her best friends to reunite at Camp Birchwood one last time, to spend a week together revisiting the dreams they'd put aside and repair the relationships they'd allowed to sour. But the women are not the same idealistic, confident girls who once ruled Camp Birchwood, and perhaps some friendships aren't meant to last forever…
Bestselling author Viola Shipman is at her absolute best with The Clover Girls. Readers of all ages and backgrounds will love its powerful, redemptive nature and the empowering message at its heart.
Available at:
Amazon | Barnes & Noble | Google Play | Kobo | Apple Books | Indiebound | Indigo | Audible | Goodreads
Talk Bookish to Me by Kate Bromley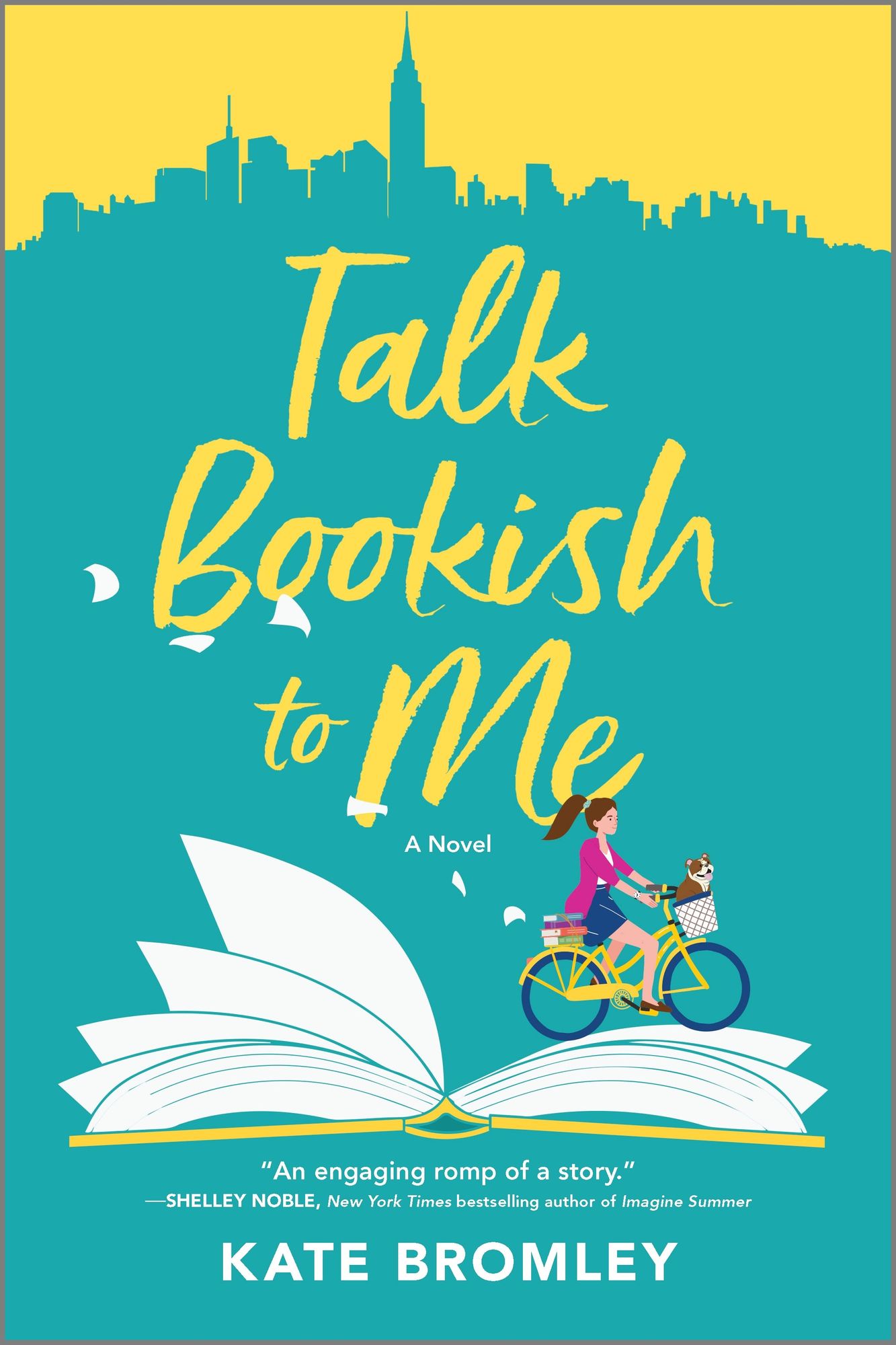 Inspiration can come from the most unlikely—and inconvenient—sources.
Kara Sullivan's life is full of love—albeit fictional. As a bestselling romance novelist and influential Bookstagrammer, she's fine with getting her happily-ever-after fix between the covers of a book.
But right now? Not only is Kara's best friend getting married next week—which means big wedding stress—but the deadline for her next novel is looming, and she hasn't written a single word. The last thing she needs is for her infuriating first love, Ryan Thompson, to suddenly appear in the wedding party. But Ryan's unexpected arrival sparks a creative awakening in Kara that inspires the steamy historical romance she desperately needs to deliver.
With her wedding duties intensifying, her deadline getting closer by the second and her bills not paying themselves, Kara knows there's only one way for her to finish her book and to give her characters the ever-after they deserve. But can she embrace the unlikely, ruggedly handsome muse—who pushes every one of her buttons—to save the wedding, her career and, just maybe, write her own happy ending?
Available at:
Amazon | Barnes & Noble | Google Play | Kobo | Apple Books | Indiebound | Indigo | Audible | Goodreads
The Bookstore on the Beach by Brenda Novak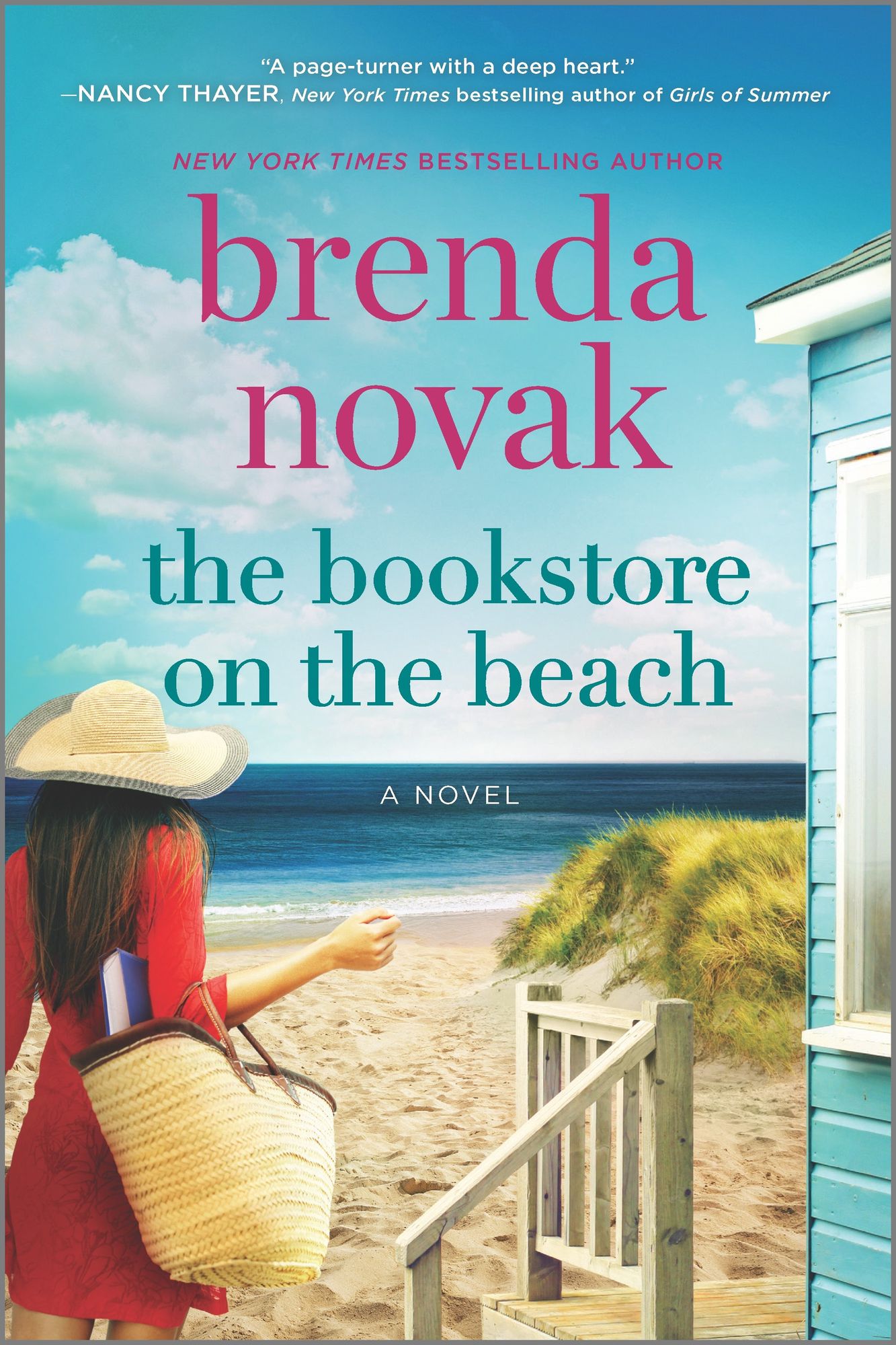 How do you start a new chapter of your life when you haven't closed the book on the previous one?
Eighteen months ago, Autumn Divac's husband went missing. Her desperate search has yielded no answers, and she can't imagine moving forward without him. But for the sake of their two teenage children, she has to try.
Autumn takes her kids home for the summer to the charming beachside town where she was raised. She seeks comfort working alongside her mother and aunt at their bookshop, only to learn that her daughter is facing a huge life change and her mother has been hiding a terrible secret for years. And when she runs into the boy who stole her heart in high school, old feelings start to bubble up again. Is she free to love him, or should she hold out hope for her husband's return? She can only trust her heart…and hope it won't lead her astray.
Available at:
Amazon | Barnes & Noble | Google Play | Kobo | Apple Books | Indiebound | Indigo | Audible | Goodreads
The Stepsisters by Susan Mallery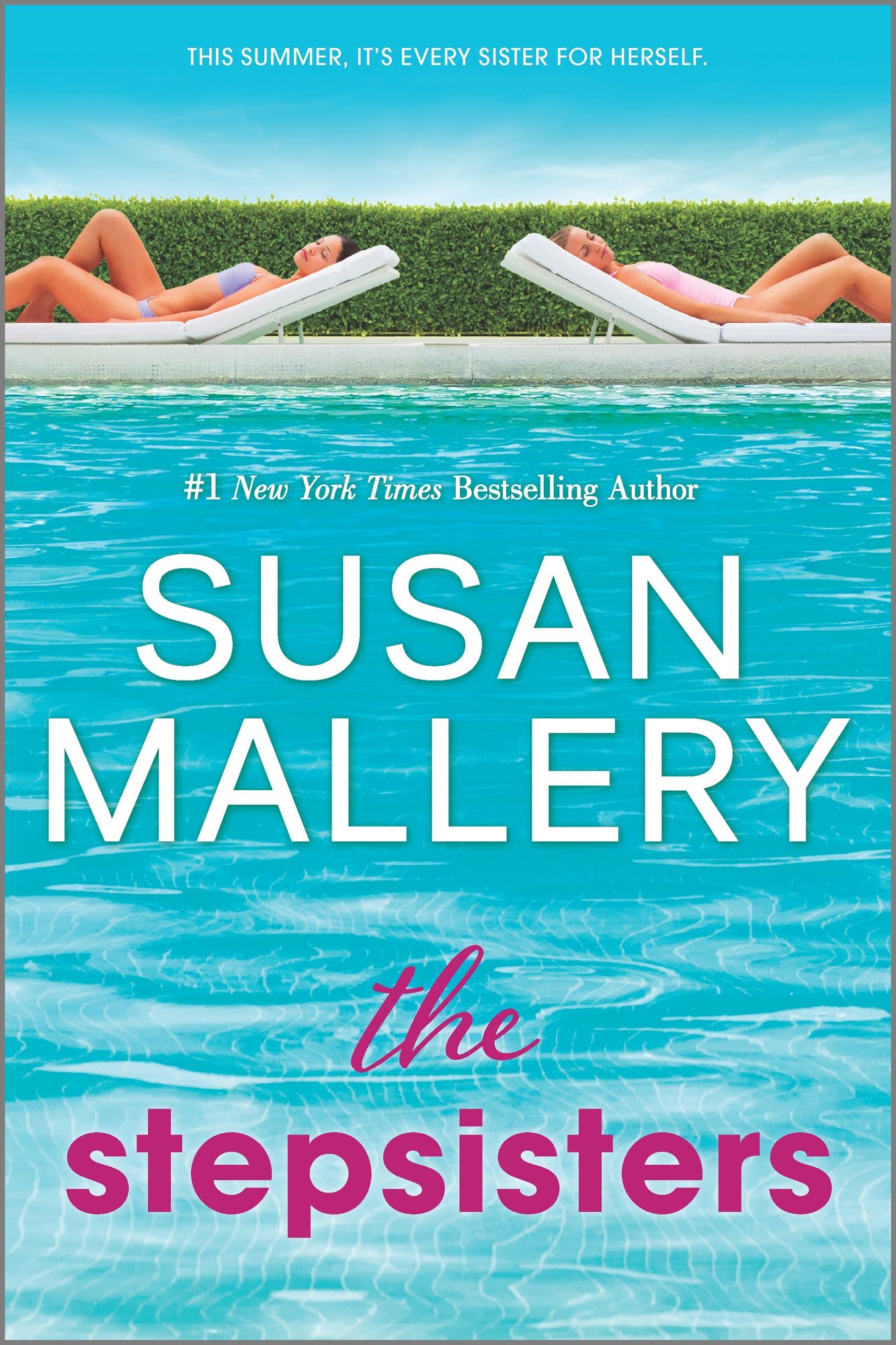 #1 New York Times bestselling author Susan Mallery pens a love story of a different sort…a heartfelt tale of friendship between two women who used to be sisters.
Once upon a time, when her dad married Sage's mom, Daisy was thrilled to get a bright and shiny new sister. But Sage was beautiful and popular, everything Daisy was not, and she made sure Daisy knew it.
Sage didn't have Daisy's smarts—she had to go back a grade to enroll in the fancy rich-kid school. So she used her popularity as a weapon, putting Daisy down to elevate herself. After the divorce, the stepsisters' rivalry continued until the final, improbable straw: Daisy married Sage's first love, and Sage fled California.
Eighteen years, two kids and one troubled marriage later, Daisy never expects—or wants—to see Sage again. But when the little sister they have in common needs them both, they put aside their differences to care for Cassidy. As long-buried truths are revealed, no one is more surprised than they when friendship blossoms.
Their fragile truce is threatened by one careless act that could have devastating consequences. They could turn their backs on each other again…or they could learn to forgive once and for all and finally become true sisters of the heart.
Available at:
Amazon | Barnes & Noble | Google Play | Kobo | Apple Books | Indiebound | Indigo | Audible | Goodreads
The Summer Seekers by Sarah Morgan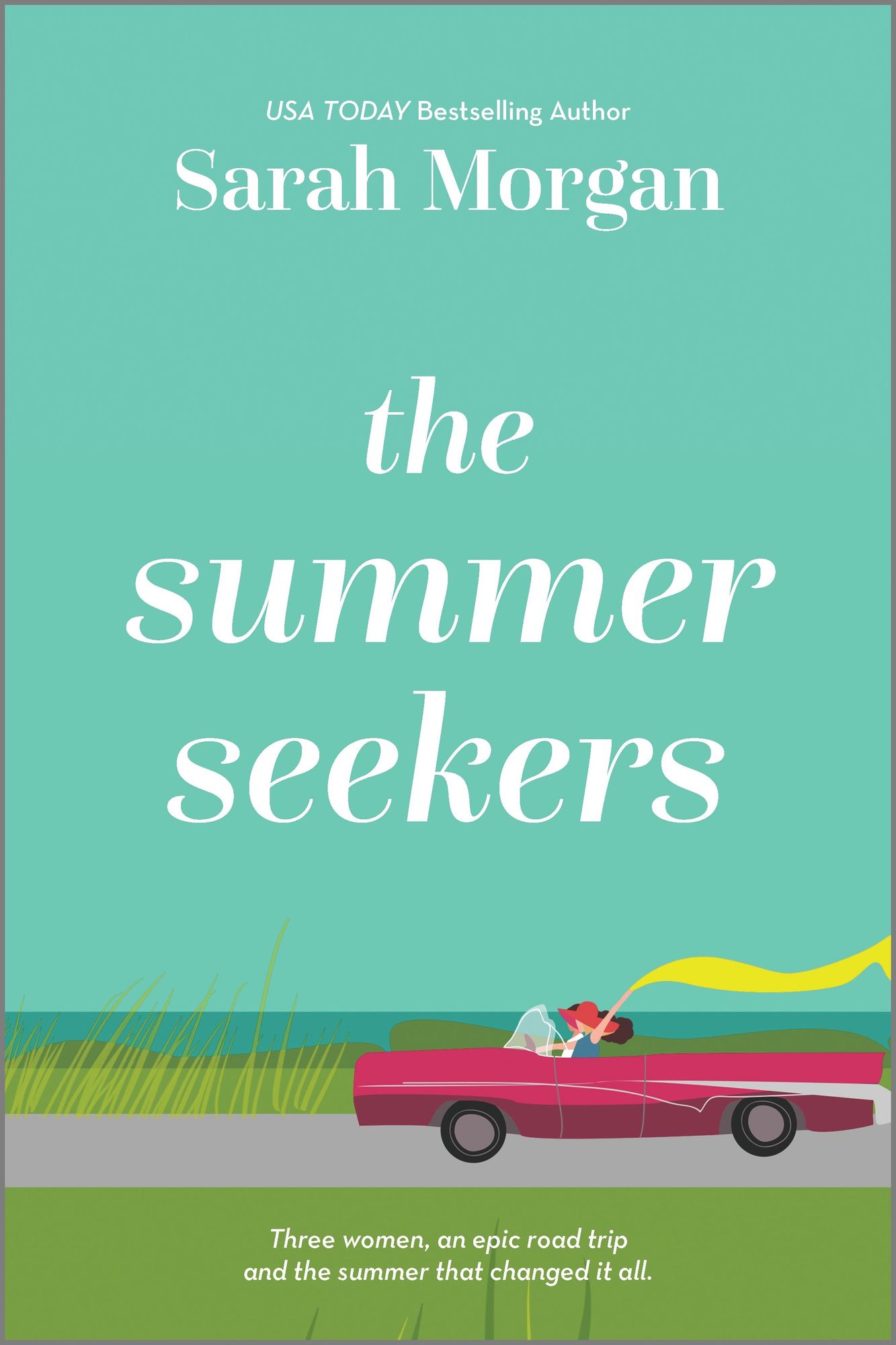 Get swept into a summer of sunshine, soul-searching and shameless matchmaking with this delightfully bighearted road-trip adventure by USA TODAY bestselling author Sarah Morgan!
Kathleen is eighty years old. After she has a run-in with an intruder, her daughter wants her to move into a residential home. But she's not having any of it. What she craves—what she needs—is adventure.
Liza is drowning in the daily stress of family life. The last thing she needs is her mother jetting off on a wild holiday, making Liza long for a solo summer of her own.
Martha is having a quarter-life crisis. Unemployed, unloved and uninspired, she just can't get her life together. But she knows something has to change.
When Martha sees Kathleen's advertisement for a driver and companion to share an epic road trip across America with, she decides this job might be the answer to her prayers. She's not the world's best driver, but anything has to be better than living with her parents. And traveling with a stranger? No problem. Anyway, how much trouble can one eighty-year-old woman be?
As these women embark on the journey of a lifetime, they all discover it's never too late to start over…
Available at:
Amazon | Barnes & Noble | Google Play | Kobo | Apple Books | Indiebound | Indigo | Audible | Goodreads
The Wildest Ride by Marcella Bell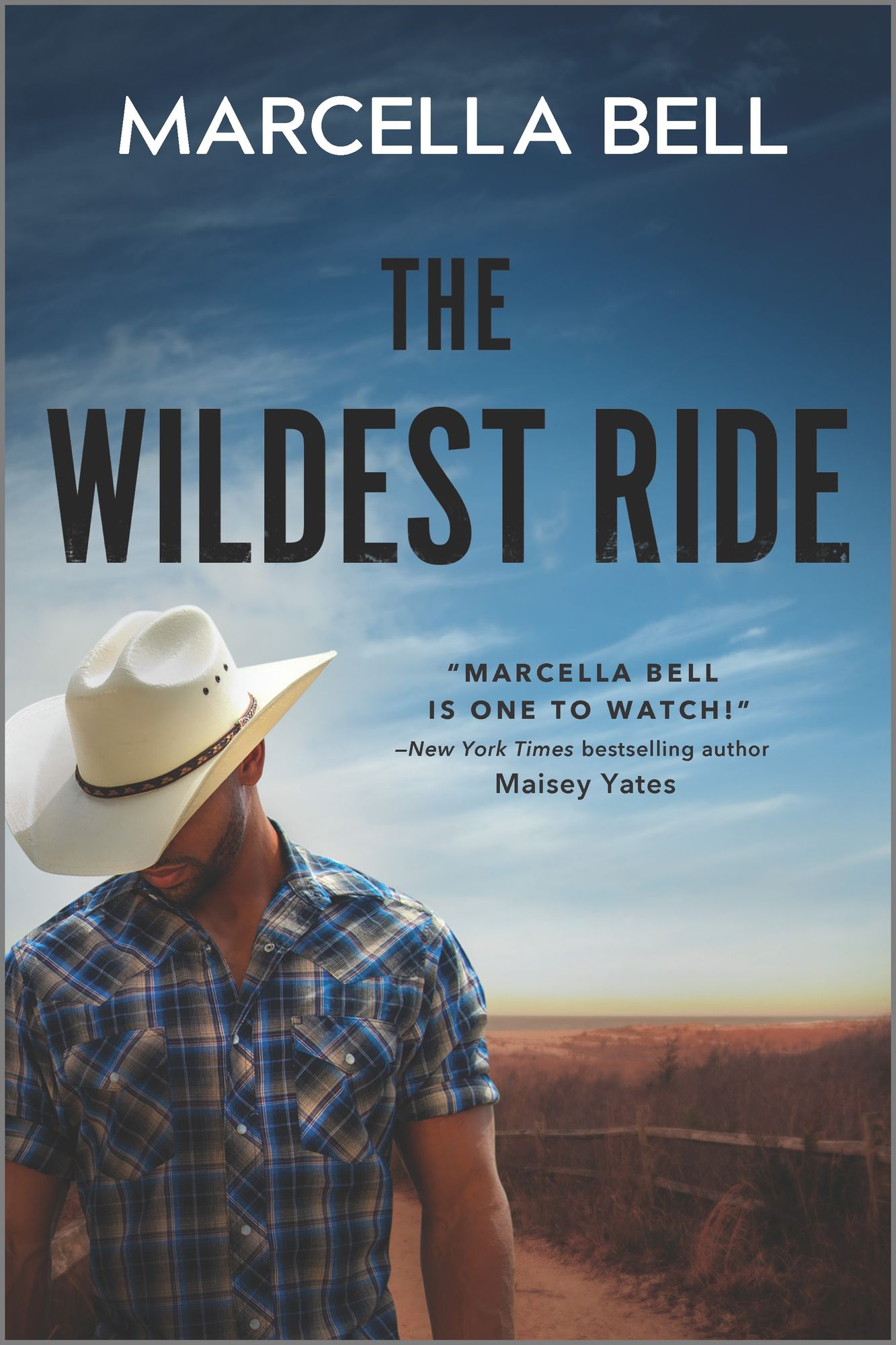 Prepare for the ride of your life this summer in Marcella Bell's bold, uplifting romantic debut.
At thirty-six, undefeated rodeo champion AJ Garza is supposed to be retiring, not chasing after an all-new closed-circuit rodeo tour with a million-dollar prize. But with the Houston rodeo program that saved him as a wayward teen on the brink of bankruptcy, he'll compete. And he'll win.
Enter Lilian Sorrow Island. Raised by her grandparents on the family ranch in Muskogee, OK, Lil is more a cowboy than city boy AJ will ever be. It shows. She's not about to let him steal the prize that'll save her ranch, even if he is breathtakingly magnificent, in pretty much every way going.
The world watches on as reality TV meets rodeo in a competition like no other. In front of the cameras, Lil and AJ are each other's biggest rivals. Off-screen, it's about to get a whole lot more complicated…
Available at:
Amazon | Barnes & Noble | Google Play | Kobo | Apple Books | Indiebound | Indigo | Audible | Goodreads
The Summer of No Attachments by Lori Foster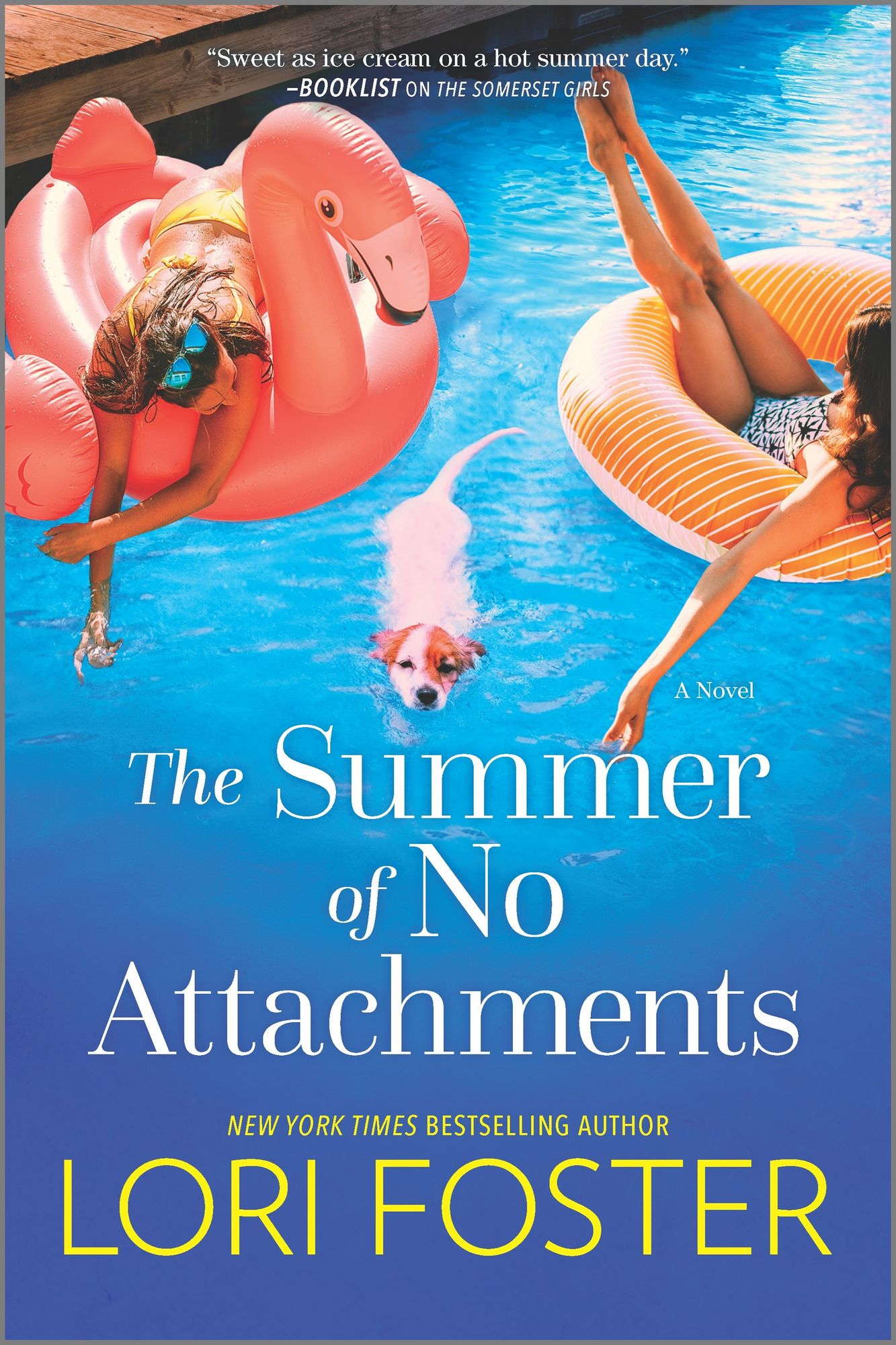 Summer flings with no strings mean nobody gets hurt.
At least, that was the plan…
"Brimming with heart, heat and humor."
—Jill Shalvis, New York Times bestselling author, on Worth the Wait
After putting the brakes on her dead-end relationship, local veterinarian Ivey Anders is ready to soak up this summer on her own terms. The way she sees it, no dating means no disappointment. Why complicate life with anything long-term? But when she meets Corbin Meyer—and his troubled young son, Justin—Ivey's no-strings strategy threatens to unravel before she can put it into practice.
Trust doesn't come easy for Ivey's best friend, Hope Mage, a veterinary-clinic assistant who's affected by an incident that's colored every relationship she's had. Though Hope's happy for Ivey, she can't quite open her own heart to the possibility of love. Not just yet… Maybe not ever. Soon, however, she's faced with a dilemma—Corbin's older brother, Lang. He's charming, he's kind…and he may just be the reason Hope needs to finally tear down her walls.
And as the sweet summer months unspool, the two friends discover love won't give up on them so easily.
Available at:
Amazon | Barnes & Noble | Google Play | Kobo | Apple Books | Indiebound | Indigo |Audible |Goodreads
Confessions from the Quilting Circle by Maisey Yates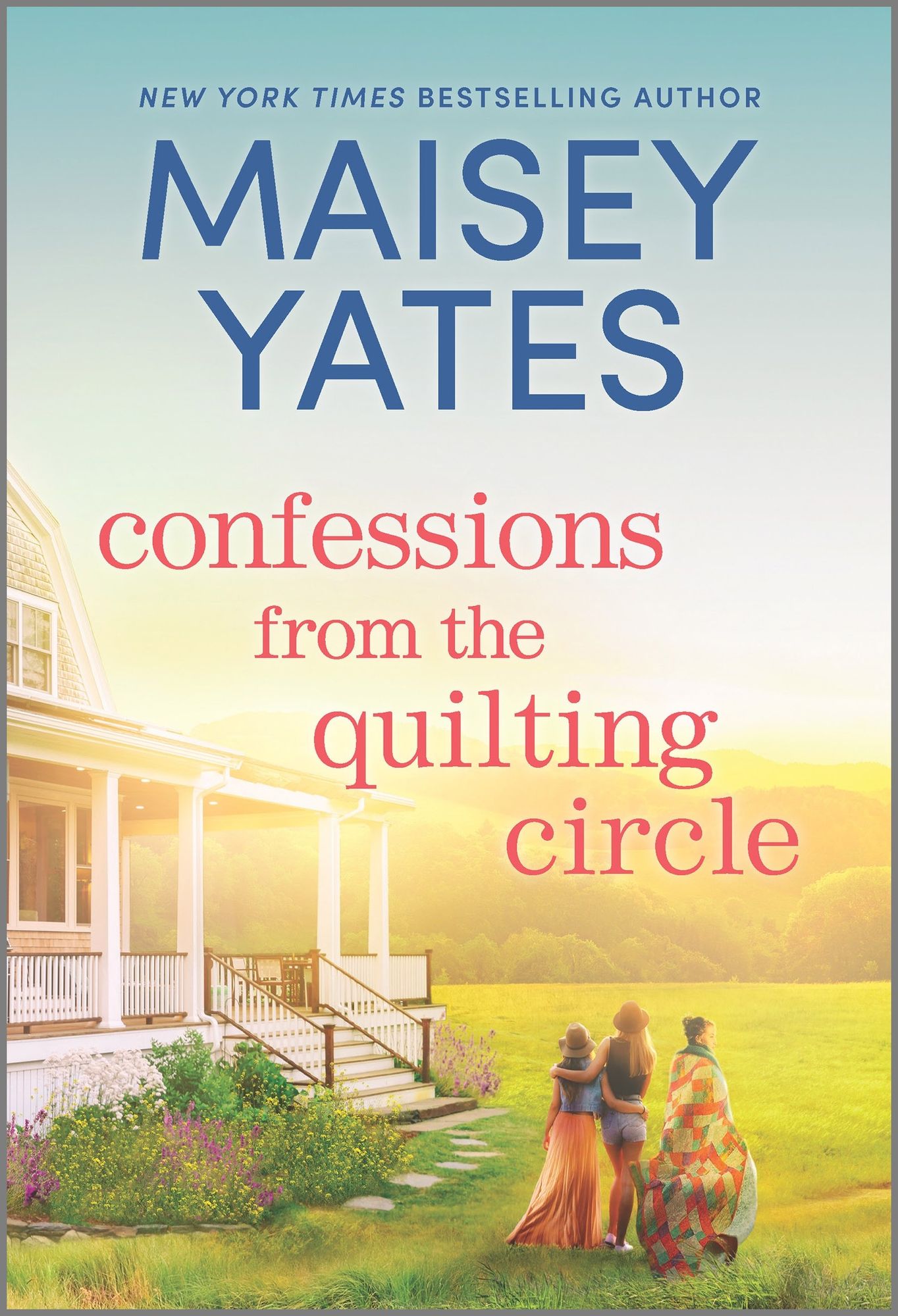 The Ashwood women don't have much in common…except their ability to keep secrets.
When Lark Ashwood's beloved grandmother dies, she and her sisters discover an unfinished quilt. Finishing it could be the reason Lark's been looking for to stop running from the past, but is she ever going to be brave enough to share her biggest secret with the people she ought to be closest to?
Hannah can't believe she's back in Bear Creek, the tiny town she sacrificed everything to escape from. The plan? Help her sisters renovate her grandmother's house and leave as fast as humanly possible. Until she comes face-to-face with a man from her past. But getting close to him again might mean confessing what really drove her away…
Stay-at-home mom Avery has built a perfect life, but at a cost. She'll need all her family around her, and all her strength, to decide if the price of perfection is one she can afford to keep paying.
This summer, the Ashwood women must lean on each other like never before, if they are to stitch their family back together, one truth at a time…
Available at:
Amazon | Barnes & Noble | Google Play | Kobo | Apple Books | Indiebound | Indigo | Audible | Goodreads
The Path to Sunshine Cove by RaeAnne Thayne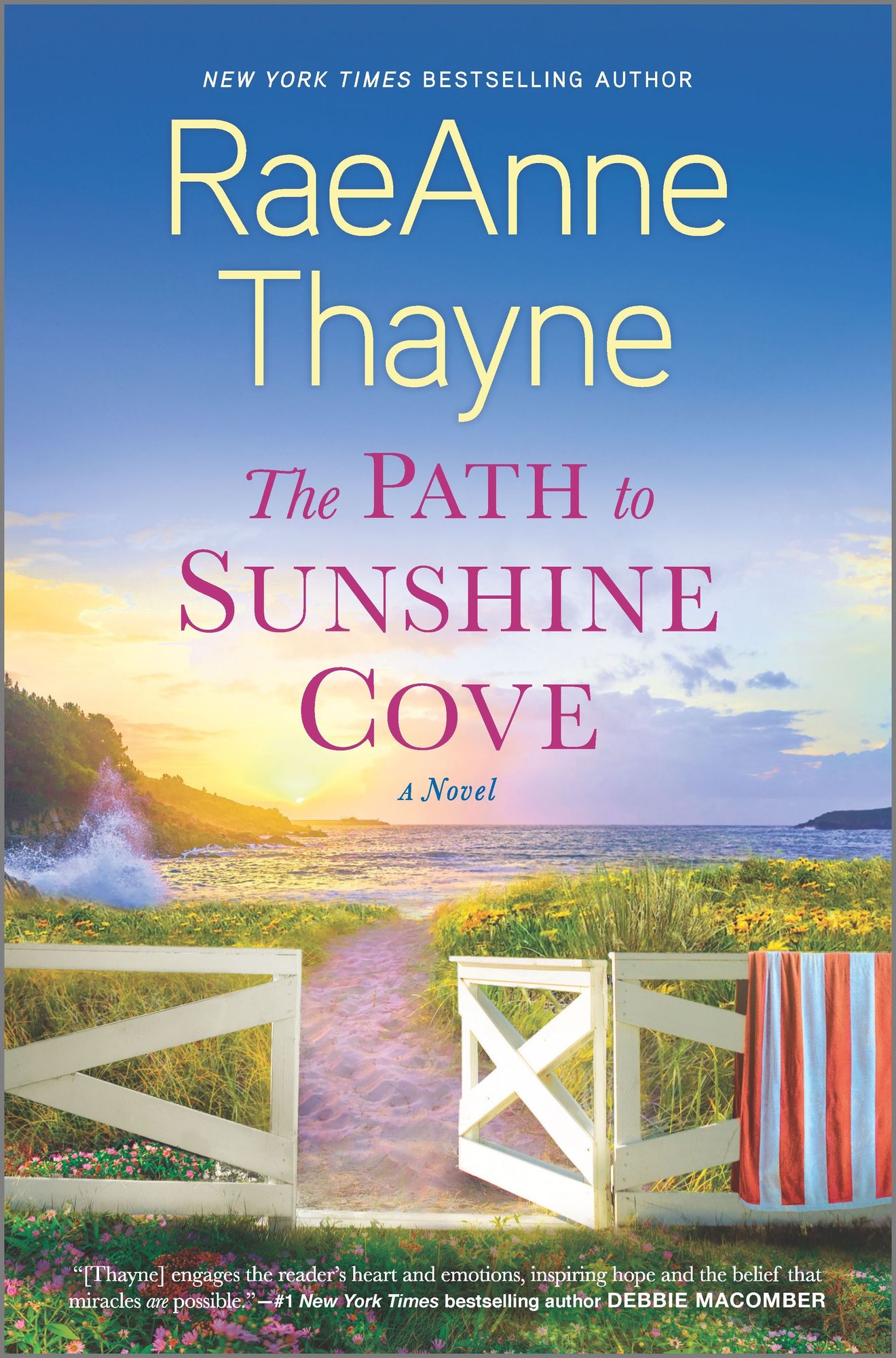 She knows what's best for everyone but herself…
With a past like hers, Jessica Clayton feels safer in a life spent on the road. She's made a career out of helping others downsize—because she's learned the hard way that the less "stuff," the better, a policy she applies equally to her relationships. But a new client is taking Jess back to Cape Sanctuary, a town she once called home…and that her little sister, Rachel, still does. The years apart haven't made a dent in the guilt Jess still carries after a handgun took the lives of both their parents and changed everything between them.
While Jess couldn't wait to put the miles between her and Cape Sanctuary, Rachel put down roots, content for the world—and her sister—to think she has a picture-perfect life. But with the demands of her youngest child's disability, Rachel's marriage has begun to fray at the seams. She needs her sister now more than ever, yet she's learned from painful experience that Jessica doesn't do family, and she shouldn't count on her now.
Against her judgment, Jess finds herself becoming attached—to her sister and her family, even to her client's interfering son, Nate—and it's time to put everything on the line. Does she continue running from her painful past, or stay put and make room for the love and joy that come along with it?
Available at:
Amazon | Barnes & Noble | Google Play | Kobo | Apple Books | Indiebound | Indigo | Audible | Goodreads
Stealing Home by Sherryl Woods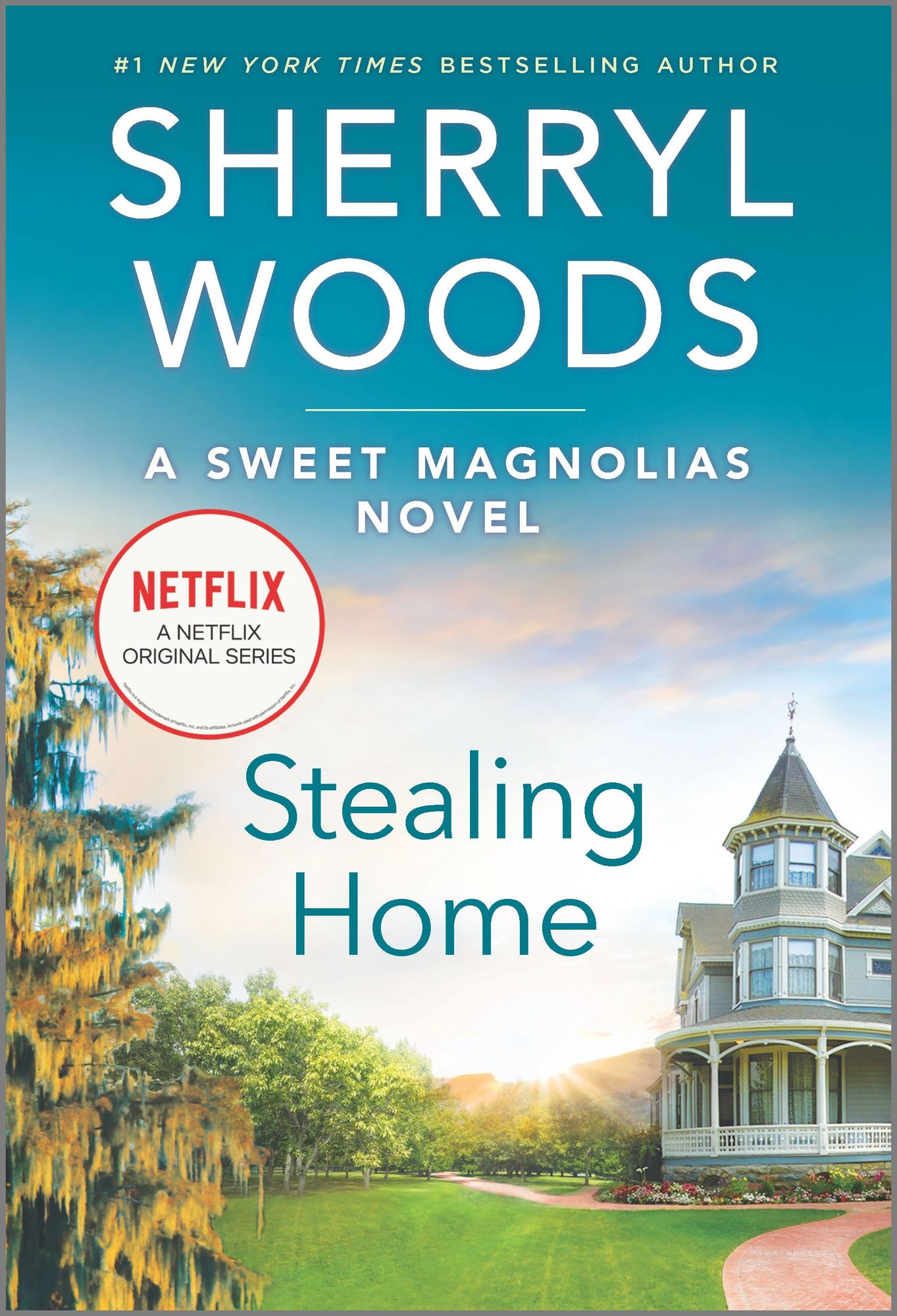 For the Sweet Magnolias, now a Netflix original series, friendship lasts a lifetime…
Maddie Townsend might live in a town called Serenity and have the best friends a woman could ask for, but her life is overturned when her husband leaves her for a younger woman. With her three children heartbroken from the change, Maddie has a lot to contend with. On top of it all, after years outside the workforce, she must dust off her business skills to take charge of her best friends' newest project—planning the town's only fitness spa for women.
When her son's developing anger issues begin to affect his passion for baseball, Maddie knows she must step in to help. She didn't expect to develop feelings for her son's coach, the handsome Cal Maddox, and to learn he has feelings for her, too. But gossip travels quickly in a small town, and Maddie and Cal's relationship may threaten both their reputations and careers.
Then again, he could be the one man in all of South Carolina who can help her find serenity after all.
Available at:
Amazon | Barnes & Noble | Google Play | Kobo | Apple Books | Indiebound | Indigo | Audible | Goodreads
Chance of a Lifetime by Jude Deveraux and Tara Sheets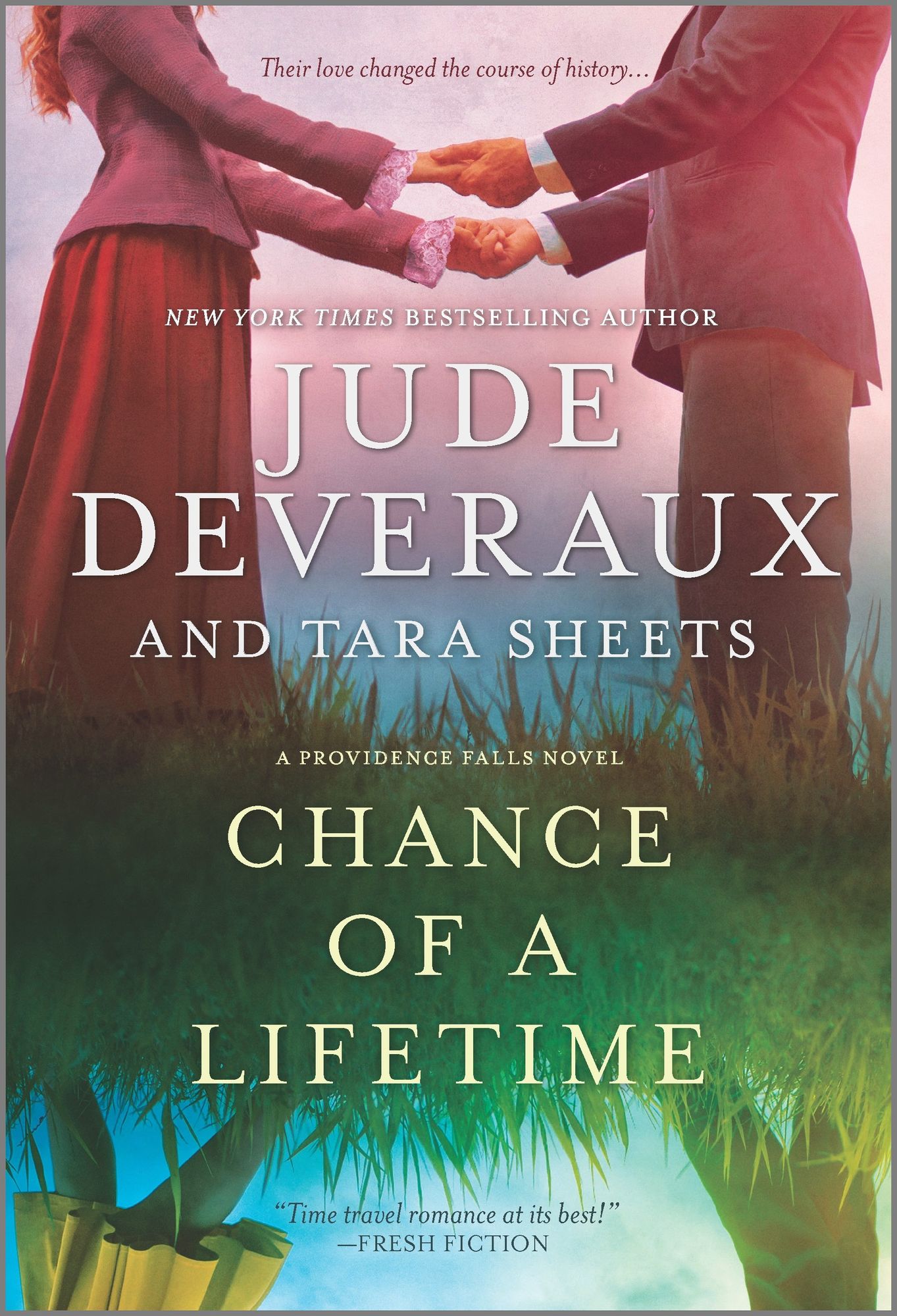 In one century she loved him madly, and in another she wants nothing to do with him

In 1844 Ireland, Liam O'Connor, a rogue and a thief, fell madly in love with a squire's daughter and unwittingly altered the future. Shy and naive Cora McLeod thought Liam was the answer to her prayers. But the angels disagreed and they've been waiting for the right moment in time to step in.
Now Liam finds himself reunited with his beloved Cora in Providence Falls, North Carolina. The angels have given Liam a task. He must make sure Cora falls in love with another man—the one she was supposed to marry before Liam interfered. But this Cora is very different from the innocent girl who fell for Liam in the past. She's a cop and has a confidence and independence he wasn't expecting. She doesn't remember Liam or their past lives, nor is she impressed with his attempts to guide her in any way.
Liam wants Cora for himself, but with his soul hanging in the balance, he must choose between a stolen moment in time or an eternity of damnation.
Available at:
Amazon | Barnes & Noble | Google Play | Kobo | Apple Books | Indiebound | Indigo | Audible | Goodreads
Virgin River by Robyn Carr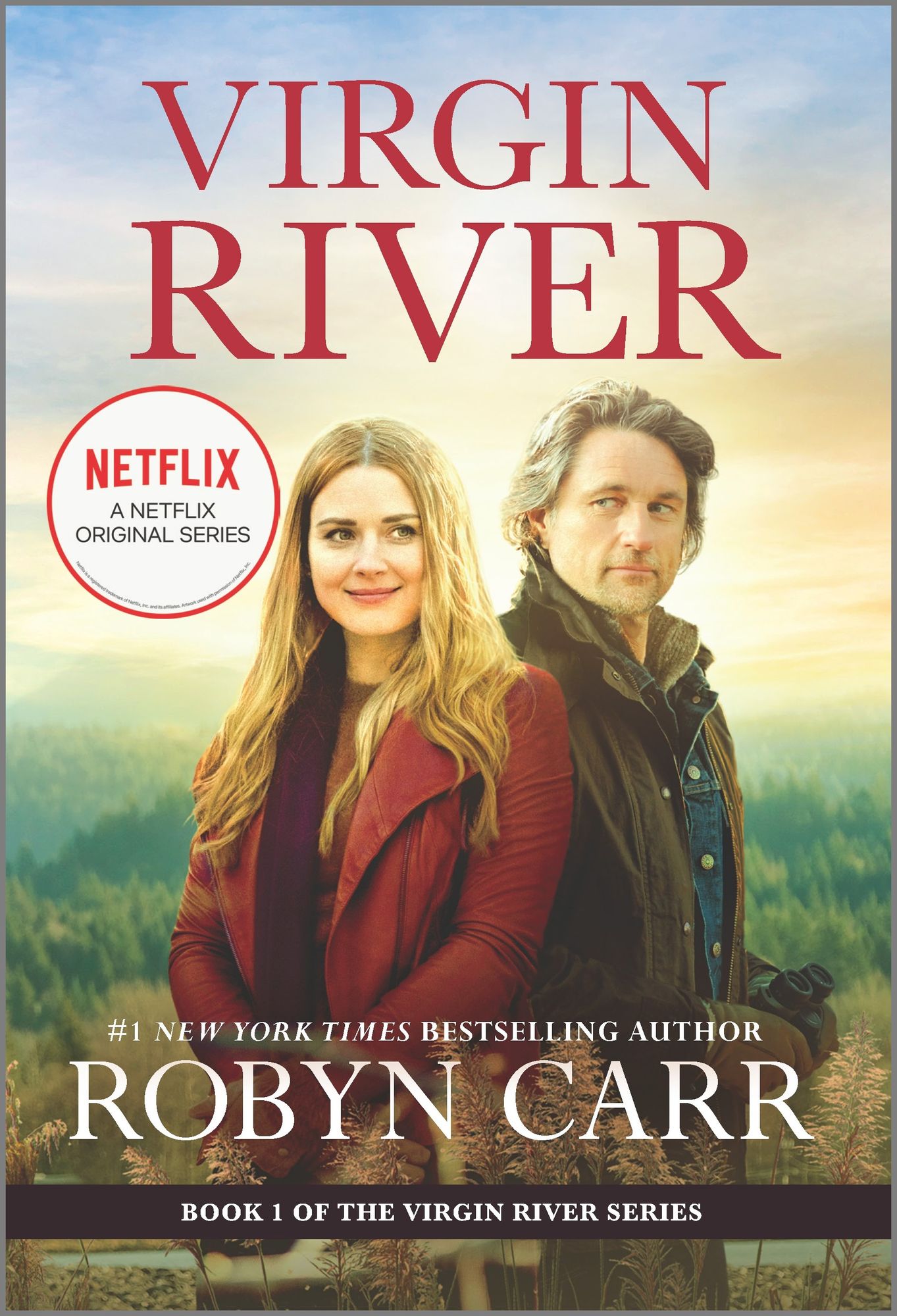 "The Virgin River books are so compelling—I connected instantly with the characters and just wanted more and more and more." —#1 New York Times bestselling author Debbie Macomber
Welcome back to Virgin River with the book that inspired the hit Netflix series…
Wanted: Midwife/nurse practitioner in Virgin River, population six hundred. Make a difference against a backdrop of towering California redwoods and crystal clear rivers. Rent-free cabin included.
When the recently widowed Melinda Monroe sees this ad, she quickly decides that the remote mountain town of Virgin River might be the perfect place to escape her heartache and to reenergize the nursing career she loves. But her high hopes are dashed within an hour of arriving—the cabin is a dump, the roads are treacherous and the local doctor wants nothing to do with her. Realizing she's made a huge mistake, Mel decides to leave town the following morning.
But a tiny baby abandoned on a front porch changes her plans…and former marine Jack Sheridan cements them into place.
Available at:
Amazon | Barnes & Noble | Google Play | Kobo | Apple Books | Indiebound | Indigo | Audible | Goodreads
Want even more summer reads? Check out our complete list of summer books!