With one month left of the year, there is still time to meet your TBR goal for 2020. You also start the year off on a new page, literally and figuratively! We round out the year with the much anticipated release of The Wrong Family by Tarryn Fisher, author of the instant bestseller The Wives. If you're looking for something a little lighter and historical fiction is it, The Chanel Sisters by Judithe Little is sure to please! No matter what your style is, there is bound to be something on this list that you'll ring in the new year with.
The Lies You Told by Harriet Tyce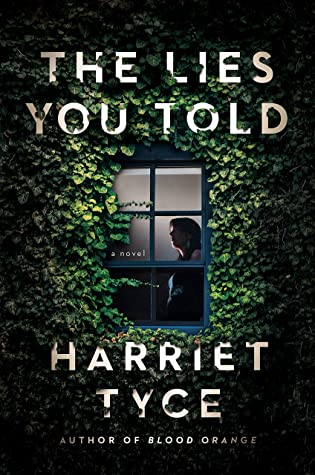 In the playground it's the law of the jungle
But at the school gate, there are no rules at all…
When Sadie Roper moves back to London, she's determined to pick up the pieces of her shattered life. First, she needs to get her daughter settled into a new school-one of the most exclusive in the city. Next, she's going to get back the high-flying criminal barrister career she sacrificed for marriage ten years earlier. But nothing goes quite as planned. The school is not very welcoming newcomers, her daughter hasn't made any friends yet and the other mothers are as fiercely competitive as their children. Sadie immediately finds herself on the outside as she navigates the fraught politics of the school gate.
But the tide starts to turn as Sadie begins to work on a scandalous, high-profile case that's the perfect opportunity to prove herself again, even though a dangerous flirtation threatens to cloud her professional judgment. And when Liza, queen of the school moms, befriends Sadie, she draws her into the heart of the world from which she was previously excluded. Soon Sadie and her family start to thrive, but does this close new friendship prevent her from seeing the truth? Sadie may be keeping her friends close, but what she doesn't know is that her enemies are closer still…
Dark, addictive and compelling, The Lies You Told is a compulsive psychological thriller from a master storyteller.
Available December 1:
Amazon | Barnes & Noble | Google Play | Kobo | Apple Books | Indiebound | Indigo | Audible | Goodreads
This Time Next Year by Sophie Cousens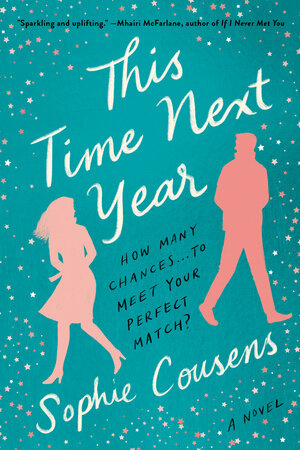 Their lives began together, but their worlds couldn't be more different. After thirty years of missed connections, they're about to meet again…

Minnie Cooper knows two things with certainty: that her New Year's birthday is unlucky, and that it's all because of Quinn Hamilton, a man she's never met. Their mothers gave birth to them at the same hospital just after midnight on New Year's Day, but Quinn was given the cash prize for being the first baby born in London in 1990–and the name Minnie was meant to have, as well. With luck like that, it's no wonder each of her birthdays has been more of a disaster than the one before.

When Minnie unexpectedly runs into Quinn at a New Year's party on their mutual thirtieth birthday, she sees only more evidence that fortune has continued to favor him. The gorgeous, charming business owner truly seems to have it all–while Minnie's on the brink of losing her pie-making company and her home. But if Quinn and Minnie are from different worlds, why do they keep bumping into each other? And why is it that each fraught encounter leaves them both wanting more?

A moving, joyful love story, This Time Next Year explores the way fate leads us to the people we least expect–no matter what the odds.
Available December 1:
Amazon | Barnes & Noble | Google Play | Kobo | Apple Books | Indiebound | Indigo | Audible | Goodreads
How to Fail at Flirting by Denise Williams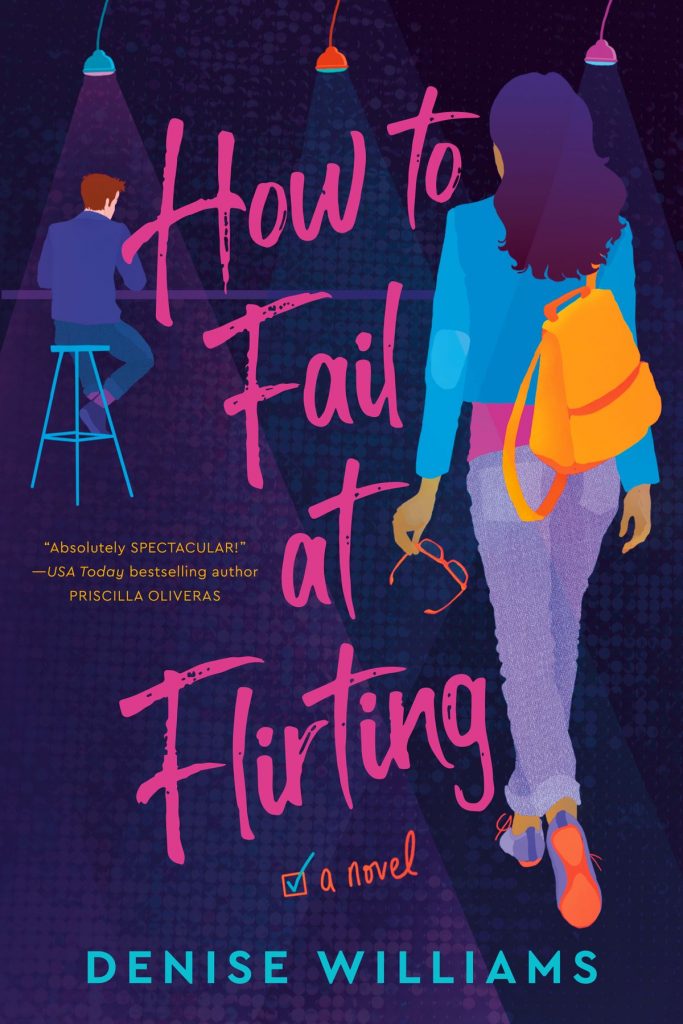 One daring to-do list and a crash course in flirtation turn a Type A overachiever's world upside down.

When her flailing department lands on the university's chopping block, Professor Naya Turner's friends convince her to shed her frumpy cardigan for an evening on the town. For one night her focus will stray from her demanding job and she'll tackle a new kind of to-do list. When she meets a charming stranger in town on business, he presents the perfect opportunity to check off the items on her list. Let the guy buy her a drink. Check. Try something new. Check. A no-strings-attached hookup. Check…almost.

Jake makes her laugh and challenges Naya to rebuild her confidence, which was left toppled by her abusive ex-boyfriend. Soon she's flirting with the chance at a more serious romantic relationship—except nothing can be that easy. The complicated strings around her dating Jake might destroy her career.

Naya has two options. She can protect her professional reputation and return to her old life or she can flirt with the unknown and stay with the person who makes her feel like she's finally living again.
Available December 1:
Amazon | Barnes & Noble | Google Play | Kobo | Apple Books | Indiebound | Indigo | Audible | Goodreads
D (A Tale of Two Worlds) by Michel Faber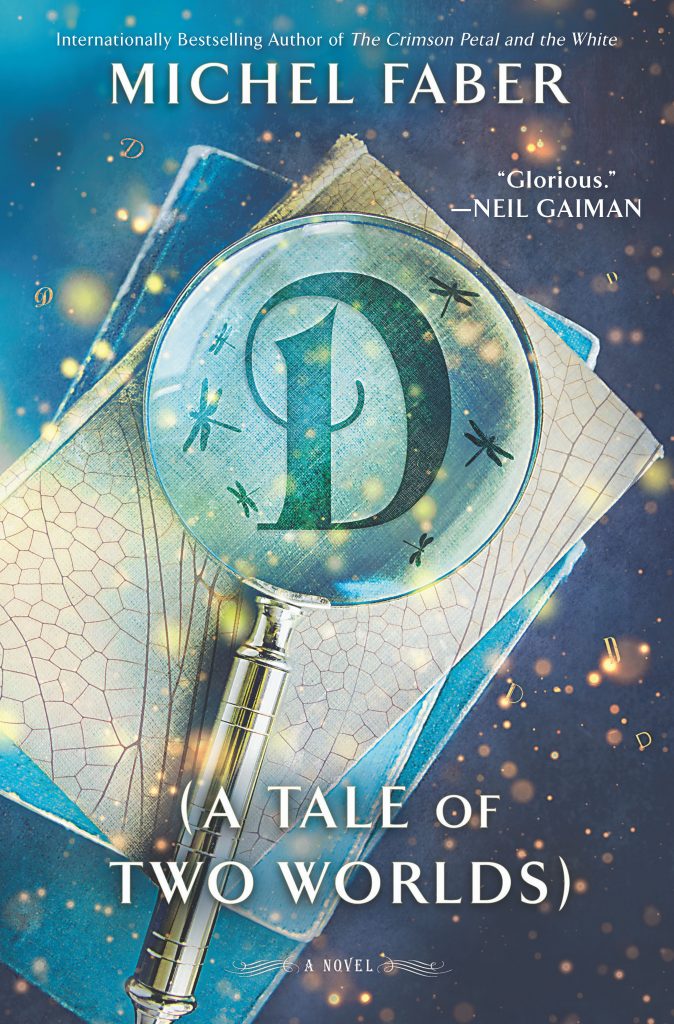 "Glorious. A story that will be found and enjoyed and dreamed about for years to come."—Neil Gaiman

A stunning modern-day Dickensian fable and a celebration of friendship and bravery for freethinkers everywhere.

It all starts on the morning the letter D disappears from language. First, it vanishes from Dhikilo's parents' conversation at breakfast, then from the road signs outside and from her school dinners. Soon the local dentist and the neighbor's dalmatian are missing, and even the Donkey Derby has been called off.
Though she doesn't know why, Dhikilo is summoned to the home of her old history teacher Professor Dodderfield and his faithful Labrador, Nelly Robinson. And this is where our story begins.
Set between England and the wintry land of Liminus, a world enslaved by the monstrous Gamp and populated by fearsome, enchanting creatures, D (A Tale of Two Worlds) is told with simple beauty and warmth. Its celebration of moral courage and freethinking is a powerful reminder of our human capacity for strength, hope and justice.
Available December 8:
Amazon | Barnes & Noble | Google Play | Kobo | Apple Books | Indiebound | Indigo | Audible | Goodreads
Crosshairs by Catherine Hernandez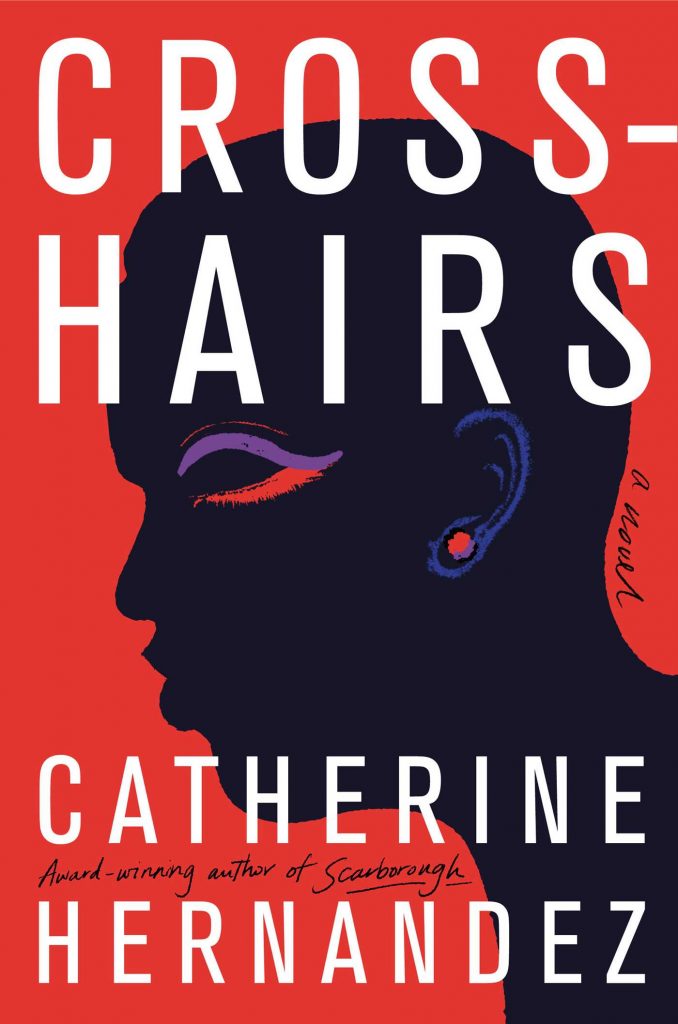 The author of the acclaimed novel Scarborough weaves an unforgettable and timely dystopian tale about a near-future, where a queer Black performer and his allies join forces to rise up when an oppressive regime gathers those deemed "Other" into concentration camps.
Set in a terrifyingly familiar near-future, with massive floods leading to rampant homelessness and devastation, a government-sanctioned regime called The Boots seizes on the opportunity to round up communities of color, the disabled, and the LGBTQ+ into labor camps.
In the shadows, a new hero emerges. After he loses his livelihood as a drag queen and the love of his life, Kay joins the resistance alongside Bahadur, a transmasculine refugee, and Firuzeh, a headstrong social worker. Guiding them in the use of weapons and close-quarters combat is Beck, a rogue army officer, who helps them plan an uprising at a major televised international event.
With her signature "raw yet beautiful, disturbing yet hopeful" (Booklist) prose, Catherine Hernandez creates a vision of the future that is all the more frightening because it is very possible. A cautionary tale filled with fierce and vibrant characters, Crosshairs explores the universal desire to thrive, love, and be loved for being your true self.
Available December 8:
Amazon | Barnes & Noble | Google Play | Kobo | Apple Books | Indiebound | Indigo | Audible | Goodreads
The Last to See Her by Courtney Evan Tate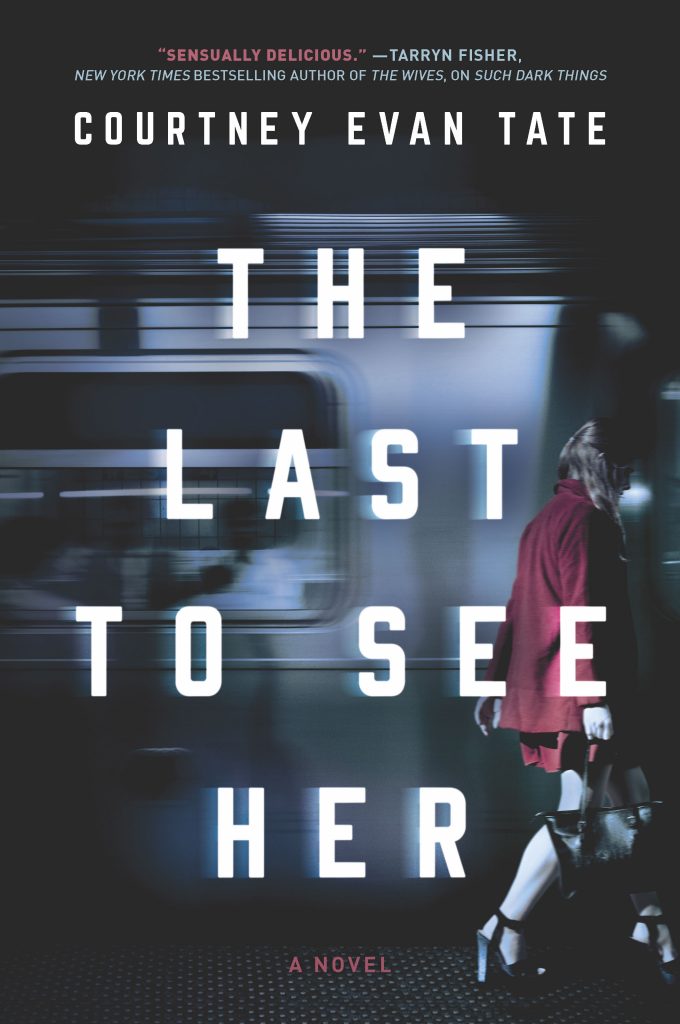 A woman disappears into the dark city night…
Gen is on the verge of a divorce from her cheating husband. When her sister, Meg, has a convention to attend in the Big Apple, she invites Gen along to celebrate her newly found freedom. But the perfect sisters' getaway quickly goes awry when a tipsy Gen defiantly throws her wedding ring off the hotel room's balcony. Then, wanting some fresh air, she decides to take a late-evening walk alone and vanishes without a trace.
The investigation that follows uncovers secrets—and betrayals—between sisters and spouses that will twist the truth in on itself until nothing is clear.
What really happened to Gen and who, besides Meg, was the last to see her?
Available December 15:
Amazon | Barnes & Noble | Google Play | Kobo | Apple Books | Indiebound | Indigo | Audible | Goodreads
The Wrong Family by Tarryn Fisher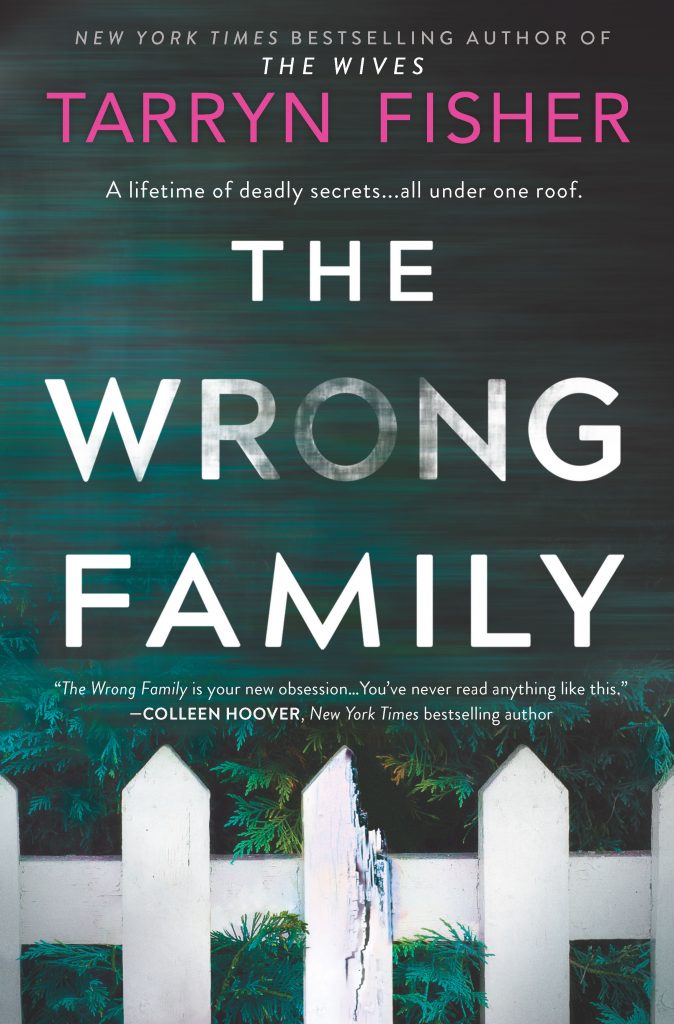 Have you ever been wrong about someone?
Juno was wrong about Winnie Crouch.
Before moving in with the Crouch family, Juno thought Winnie and her husband, Nigel, had the perfect marriage, the perfect son—the perfect life. Only now that she's living in their beautiful house, she sees the cracks in the crumbling facade are too deep to ignore.
Still, she isn't one to judge. After her grim diagnosis, the retired therapist simply wants a place to live out the rest of her days in peace. But that peace is shattered the day Juno overhears a chilling conversation between Winnie and Nigel…
She shouldn't get involved.
She really shouldn't.
But this could be her chance to make a few things right.
Because if you thought Juno didn't have a secret of her own, then you were wrong about her, too.

From the wickedly dark mind of bestselling author Tarryn Fisher, The Wrong Family is a taut new thriller that's riddled with twists in all the right places.
Available December 29:
Amazon | Barnes & Noble | Google Play | Kobo | Apple Books | Indiebound | Indigo | Audible | Goodreads
Wrong Alibi by Christina Dodd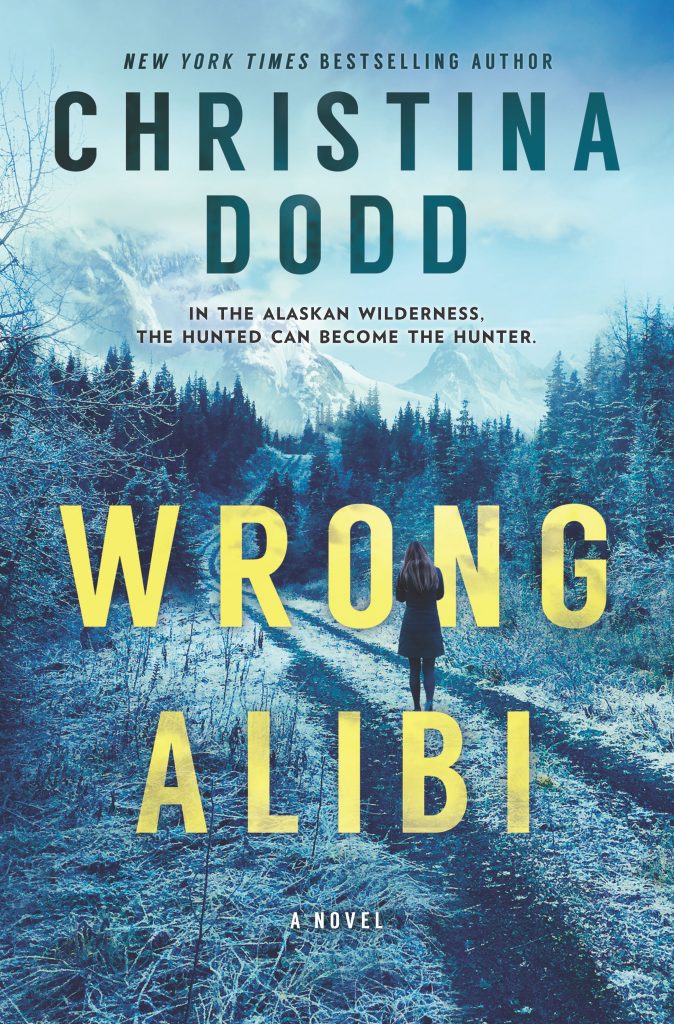 Perfect for fans of Lisa Jewell, New York Times bestselling author Christina Dodd delivers an all-new thriller, featuring a bold and brash female protagonist.
WRONG JOB
Eighteen-year-old Evelyn Jones lands a job in small-town Alaska, working for a man in his isolated mountain home. But her bright hopes for the future are shattered when Donald White disappears, leaving her to face charges of theft, embezzlement—and a brutal double murder. Her protestations of innocence count for nothing. Convicted, she faces life in prison…until fate sends her on the run.
WRONG NAME
Evie's escape leaves her scarred and in hiding, isolated from her family, working under an alias at a wilderness camp. Bent on justice, intent on recovering her life, she searches for the killer who slaughters without remorse.
WRONG ALIBI
At last, the day comes. Donald White has returned. Evie emerges from hiding; the fugitive becomes the hunter. But in her mind, she hears the whisper of other forces at work. Now Evelyn must untangle the threads of evidence before she's once again found with blood on her hands: the blood of her own family…
Available December 29:
Amazon | Barnes & Noble | Google Play | Kobo | Apple Books | Indiebound | Indigo | Audible | Goodreads
The Chanel Sisters by Judithe Little
A novel of survival, love, loss, triumph—and the sisters who changed fashion forever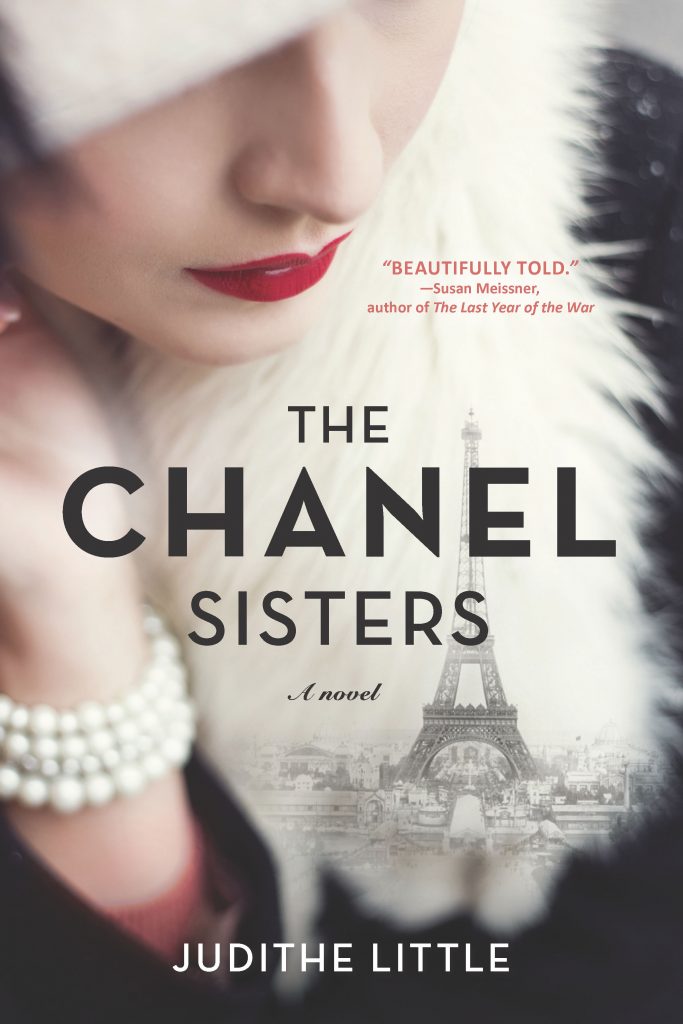 Antoinette and Gabrielle "Coco" Chanel know they're destined for something better. Abandoned by their family at a young age, they've grown up under the guidance of nuns preparing them for simple lives as the wives of tradesmen or shopkeepers. At night, their secret stash of romantic novels and magazine cutouts beneath the floorboards are all they have to keep their dreams of the future alive.
The walls of the convent can't shield them forever, and when they're finally of age, the Chanel sisters set out together with a fierce determination to prove themselves worthy to a society that has never accepted them. Their journey propels them out of poverty and to the stylish cafés of Moulins, the dazzling performance halls of Vichy—and to a small hat shop on the rue Cambon in Paris, where a boutique business takes hold and expands to the glamorous French resort towns.
But the sisters' lives are again thrown into turmoil when World War I breaks out, forcing them to make irrevocable choices, and they'll have to gather the courage to fashion their own places in the world, even if apart from each other.
"The Chanel Sisters explores with care the timeless need for belonging, purpose, and love, and the heart's relentless pursuit of these despite daunting odds. Beautifully told to the last page." —Susan Meissner, bestselling author of The Last Year of the War
Available December 29:
Amazon | Barnes & Noble | Google Play | Kobo | Apple Books | Indiebound | Indigo | Audible | Goodreads
Marion Lane and the Midnight Murder by T.A. Willberg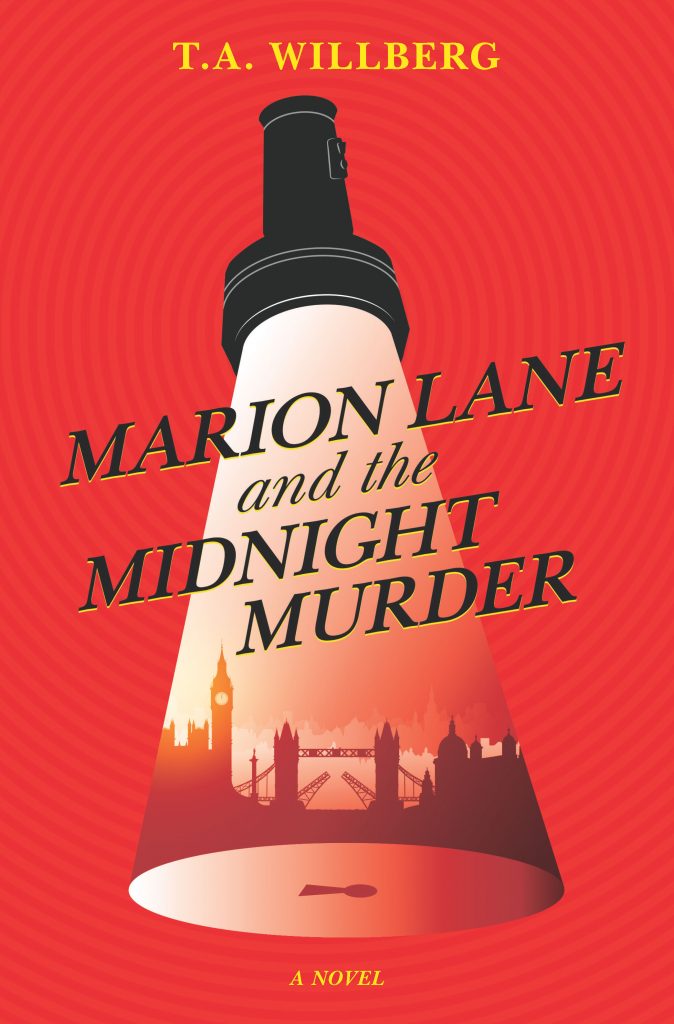 "This is the most fun I've had with a book this year. Every page is a delight and the mystery got its hooks into me from the first chapter." – Stuart Turton, bestselling author of The 7½ Deaths of Evelyn Hardcastle
The letter was short. A name, a time, a place.
Marion Lane and the Midnight Murder plunges readers into the heart of London, to the secret tunnels that exist far beneath the city streets. There, a mysterious group of detectives recruited for Miss Brickett's Investigations & Inquiries use their cunning and gadgets to solve crimes that have stumped Scotland Yard.
Late one night in April 1958, a filing assistant at Miss Brickett's receives a letter of warning, detailing a name, a time, and a place. She goes to investigate but finds the room empty. At the stroke of midnight, she is murdered by a killer she can't see—her death the only sign she wasn't alone. It becomes chillingly clear that the person responsible must also work for Miss Brickett's, making everyone a suspect.
Marion Lane, a first-year Inquirer-in-training, finds herself drawn ever deeper into the investigation. When her friend and colleague is framed for the crime, to clear his name she must sort through the hidden alliances at Miss Brickett's and secrets dating back to WWII. Masterful, clever and deliciously suspenseful, Marion Lane and the Midnight Murder is a fresh take on the Agatha Christie-style locked-room murder mystery, with an exciting new heroine detective.
Available December 29:
Amazon | Barnes & Noble | Google Play | Kobo | Apple Books | Indiebound | Indigo | Audible | Goodreads
Ten Rules for Faking It by Sophie Sullivan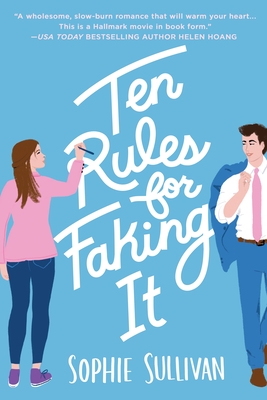 "A wholesome, slow-burn romance that will warm your heart…This is a Hallmark movie in book form." – USA Today bestselling author Helen Hoang
What happens when your love life becomes the talk of the town?
As birthdays go, this year's for radio producer Everly Dean hit rock-bottom.
Worse than the "tonsillectomy birthday." Worse than the birthday her parents decided to split (the first time). But catching your boyfriend cheating on you with his assistant?
Even clichés sting.
But this is Everly's year! She won't let her anxiety hold her back. She'll pitch her podcast idea to her boss.
There's just one problem.
Her boss, Chris, is very cute. (Of course). Also, he's extremely distant (which means he hates her, right? Or is that the anxiety talking)?
And, Stacey the DJ didn't mute the mic during Everly's rant about Simon the Snake (syn: Cheating Ex).
That's three problems.
Suddenly, people are lining up to date her, Bachelorette-style, fans are voting (Reminder: never leave house again), and her interest in Chris might be a two-way street. It's a lot for a woman who could gold medal in people-avoidance. She's going to have to fake it 'till she makes it to get through all of this.
Perhaps she'll make a list: The Ten Rules for Faking It.
Because sometimes making the rules can find you happiness when you least expect it.
"Once you start reading, you won't be able to put it down." – Lyssa Kay Adams, author of The Bromance Book Club
Available December 29:
Amazon | Barnes & Noble | Google Play | Kobo | Apple Books | Indiebound | Indigo | Audible | Goodreads
The Mystery of Mrs. Christie by Marie Benedict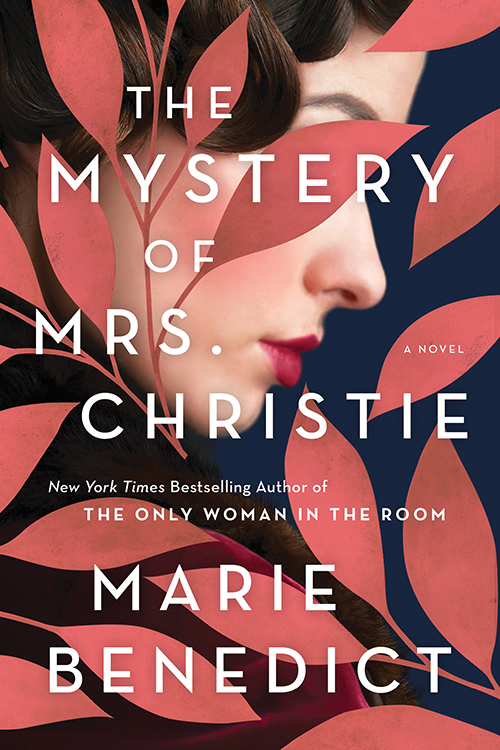 In December 1926, Agatha Christie goes missing. Investigators find her empty car on the edge of a deep, gloomy pond, the only clues some tire tracks nearby and a fur coat left in the car—strange for a frigid night.
Her husband and daughter have no knowledge of her whereabouts, and England unleashes an unprecedented manhunt to find the up-and-coming mystery author. Eleven days later, she reappears, just as mysteriously as she disappeared, claiming amnesia and providing no explanations for her time away.
The puzzle of those missing eleven days has persisted. With her trademark exploration into the shadows of history, acclaimed author Marie Benedict brings us into the world of Agatha Christie, imagining why such a brilliant woman would find herself at the center of such a murky story.
What is real, and what is mystery? What role did her unfaithful husband play, and what was he not telling investigators?

A master storyteller whose clever mind may never be matched, Agatha Christie's untold history offers perhaps her greatest mystery of all.
Available December 29:
Amazon | Barnes & Noble | Google Play | Kobo | Apple Books | Indiebound | Indigo | Audible | Goodreads
The War Widow by Tara Moss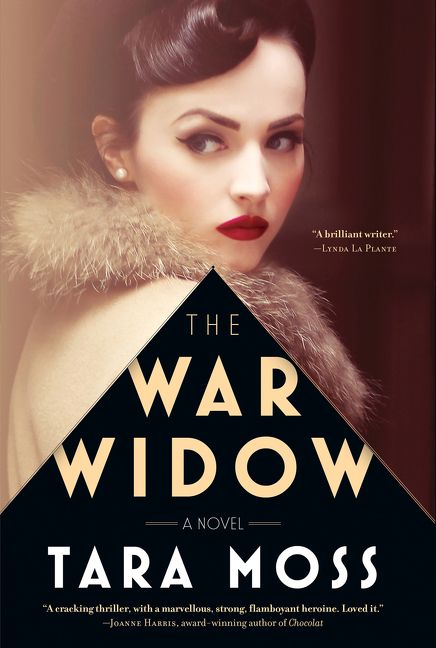 The war may be officially over, but journalist Billie Walker's search for a missing young immigrant man will plunge her right back into the danger and drama she thought she'd left behind in Europe in this thrilling tale of courage and secrets set in glamorous postwar Sydney.

Sydney, 1946. Though war correspondent Billie Walker is happy to finally be home, for her the heady postwar days are tarnished by the loss of her father and the disappearance in Europe of her husband, Jack. To make matters worse, now that the war is over, the newspapers are sidelining her reporting talents to prioritize jobs for returning soldiers. But Billie is a survivor and she's determined to take control of her own future. So she reopens her late father's business, a private investigation agency, and, slowly, the women of Sydney come knocking.

At first, Billie's bread and butter is tailing cheating husbands. Then, a young man, the son of European immigrants, goes missing, and Billie finds herself on a dangerous new trail that will lead up into the highest levels of Sydney society and down into its underworld. What is the young man's connection to an exclusive dance club and a high class auction house? When the people Billie questions about the young man start to turn up dead, Billie is thrown into the path of Detective Inspector Hank Cooper. Will he take her seriously or will he just get in her way? As the danger mounts and Billie realizes that much more than one young man's life is at stake, it becomes clear that though the war was won, it is far from over.
Available December 29:
Amazon | Barnes & Noble | Google Play | Kobo | Apple Books | Indiebound | Indigo | Audible | Goodreads
Which book are you looking forward to most?