Thanksgiving is a really special time during the year, but it also can be a very hard time of year as well. So I am here to say, I see you. Families are amazing and families are complicated. There are families that are created and there are families are found; each and every one of them are so important.
As 2021 slowly comes to an end, it makes me reflective and this makes me think of books. Here are some books that make me thankful for a variety of reasons!
The Inheritance by JoAnn Ross
This book will make you thankful you don't have this family!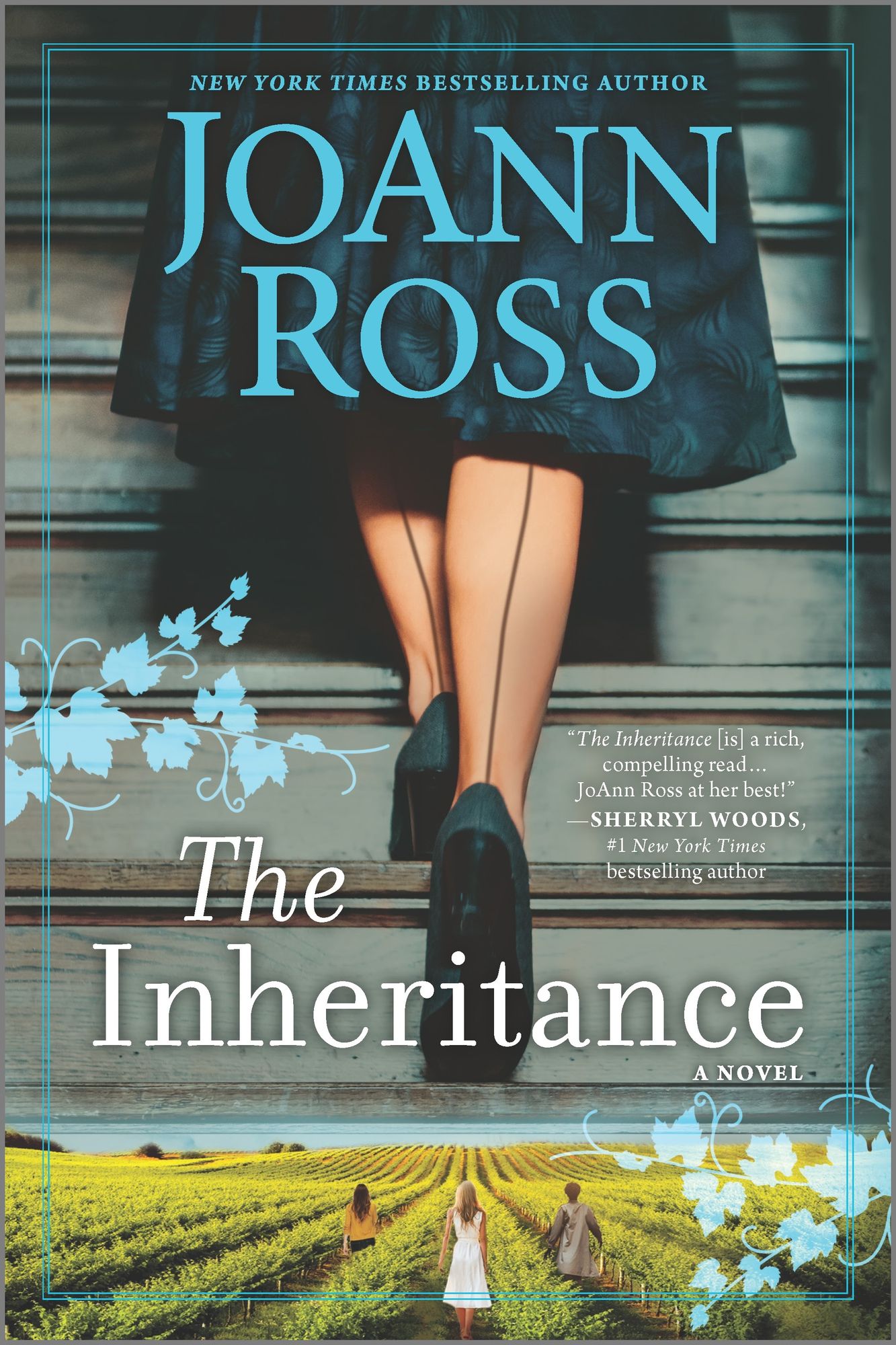 With a dramatic wartime love story woven through, JoAnn Ross's brilliant new novel is a gorgeous generational saga about the rivalry, history and loyalty that bond sisters together
When conflict photographer Jackson Swann dies, he leaves behind a conflict of his own making when his three daughters, each born to a different mother, discover that they're now responsible for the family's Oregon vineyard—and for a family they didn't ask for.
After a successful career as a child TV star, Tess is, for the first time, suffering from a serious identity crisis, and grieving for the absent father she's resented all her life.
Charlotte, brought up to be a proper Southern wife, gave up her own career to support her husband's political ambitions. On the worst day of her life, she discovers her beloved father has died, she has two sisters she never knew about and her husband has fallen in love with another woman.
Natalie, daughter of Jack's longtime mistress, has always known about her half sisters, and has dreaded the day when Tess and Charlotte find out she's the daughter their father kept.
As the sisters reluctantly gather at the vineyard, they're soon enchanted by the Swann family matriarch and namesake of Maison de Madeleine wines, whose stories of bravery in WWII France and love for a wounded American soldier will reveal the family legacy they've each inherited and change the course of all their lives.
Available at:
Amazon | Barnes & Noble | Google Play | Kobo | Apple Books | Indiebound | Indigo | Audible | Goodreads
Smile and Look Pretty by Amanda Pellegrino
This book will make you thankful that you're not in the "grind" culture and that you hopefully are appreciated at work!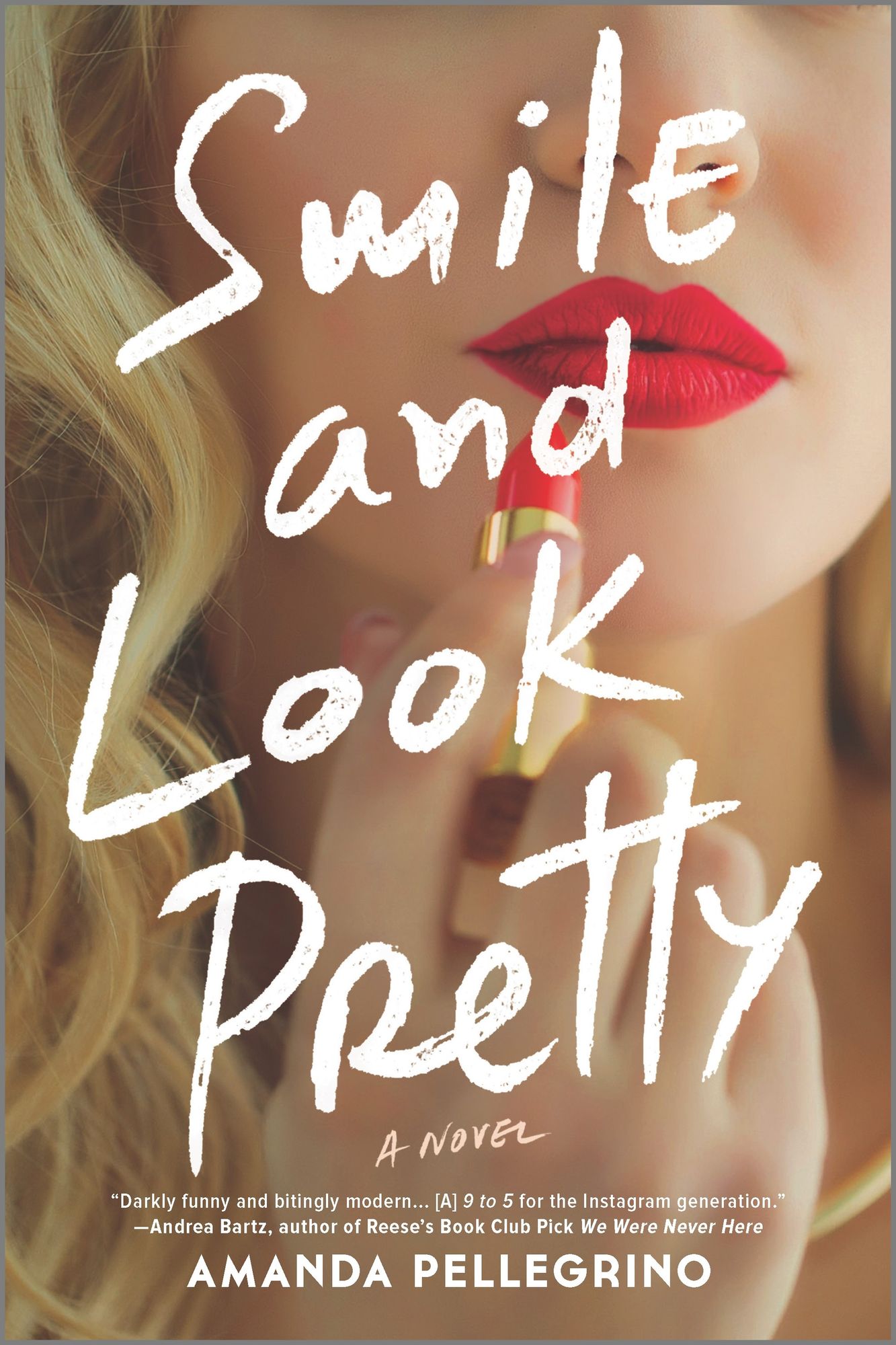 What happens when four assistants risk everything to say enough is enough?
Best friends Cate, Lauren, Olivia and Max are overworked and underpaid assistants to some of the most powerful people in the entertainment industries. Like the assistants who came before them, the women know they have to pay their dues and abide the demeaning tasks and verbal abuse from their bosses in order to climb the ladders to their dream jobs.
But as they are passed over for promotions and the toxic office environments reach a breaking point, the women secretly start an anonymous blog detailing their experiences, which snowballs into hundreds of others coming forward with stories of their own. Confronted with newfound viral fame and the possibility of their identities being revealed, the assistants have to contend with the life-changing consequences of speaking out against those who refuse to share the power.
Available March 8, 2022:
Amazon | Barnes & Noble | Google Play | Kobo | Apple Books | Indiebound | Indigo | Audible | Goodreads
The Imperfects by Amy Meyerson
This book will make you thankful for your siblings. Or make you grateful you don't have any.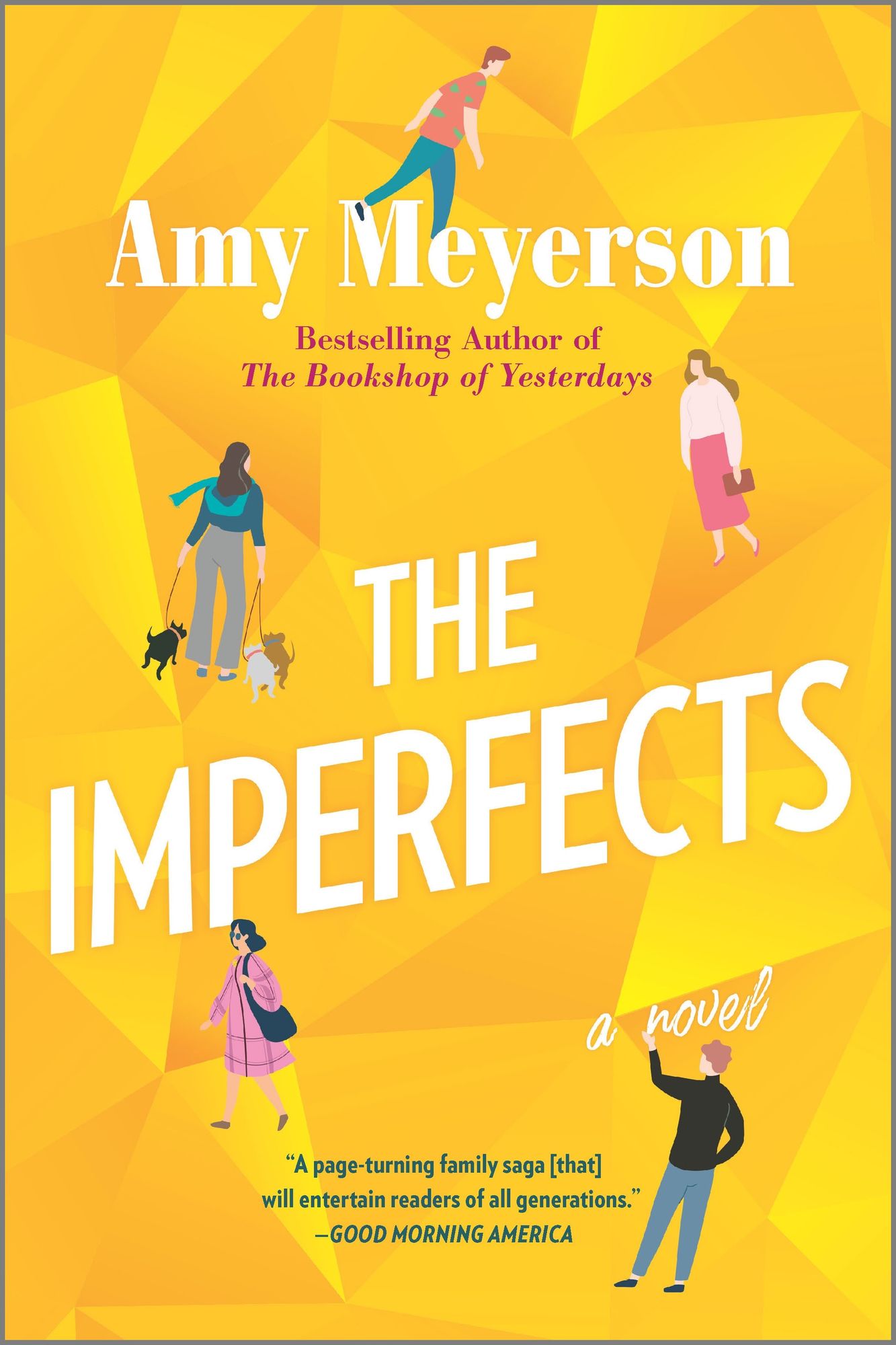 "A page-turning family saga, this book will entertain readers of all generations." —Good Morning America
"Compassionate, thoughtful, and surprisingly moving… [The Imperfects] will satisfy fans of Maggie Shipstead and Celeste Ng." —Booklist
From the bestselling author of The Bookshop of Yesterdays comes a captivating new novel about a priceless inheritance that leads one family on a life-altering pursuit of the truth.
The Millers are far from perfect. Estranged siblings Beck, Ashley and Jake find themselves under one roof for the first time in years, forced to confront old resentments and betrayals, when their mysterious, eccentric matriarch, Helen, passes away. But their lives are about to change when they find a secret inheritance hidden among her possessions—the Florentine Diamond, a 137-carat yellow gemstone that went missing from the Austrian Empire a century ago.
Desperate to learn how one of the world's most elusive diamonds ended up in Helen's bedroom, they begin investigating her past only to realize how little they know about their brave, resilient grandmother. As the Millers race to determine whether they are the rightful heirs to the diamond and the fortune it promises, they uncover a past more tragic and powerful than they ever could have imagined, forever changing their connection to their heritage and each other.
Inspired by the true story of the real, still-missing Florentine Diamond, The Imperfects illuminates the sacrifices we make for family and how sometimes discovering the truth of the past is the only way to better the future.
Available at:
Amazon | Barnes & Noble | Google Play | Kobo | Apple Books | Indiebound | Indigo | Audible | Goodreads
THE LAST DAUGHTER OF YORK BY NICOLA CORNICK
This book shows us that our past is something that we can be thankful for. Our past shapes us, both positively and negatively, but all of our experiences shape us into the person we are today.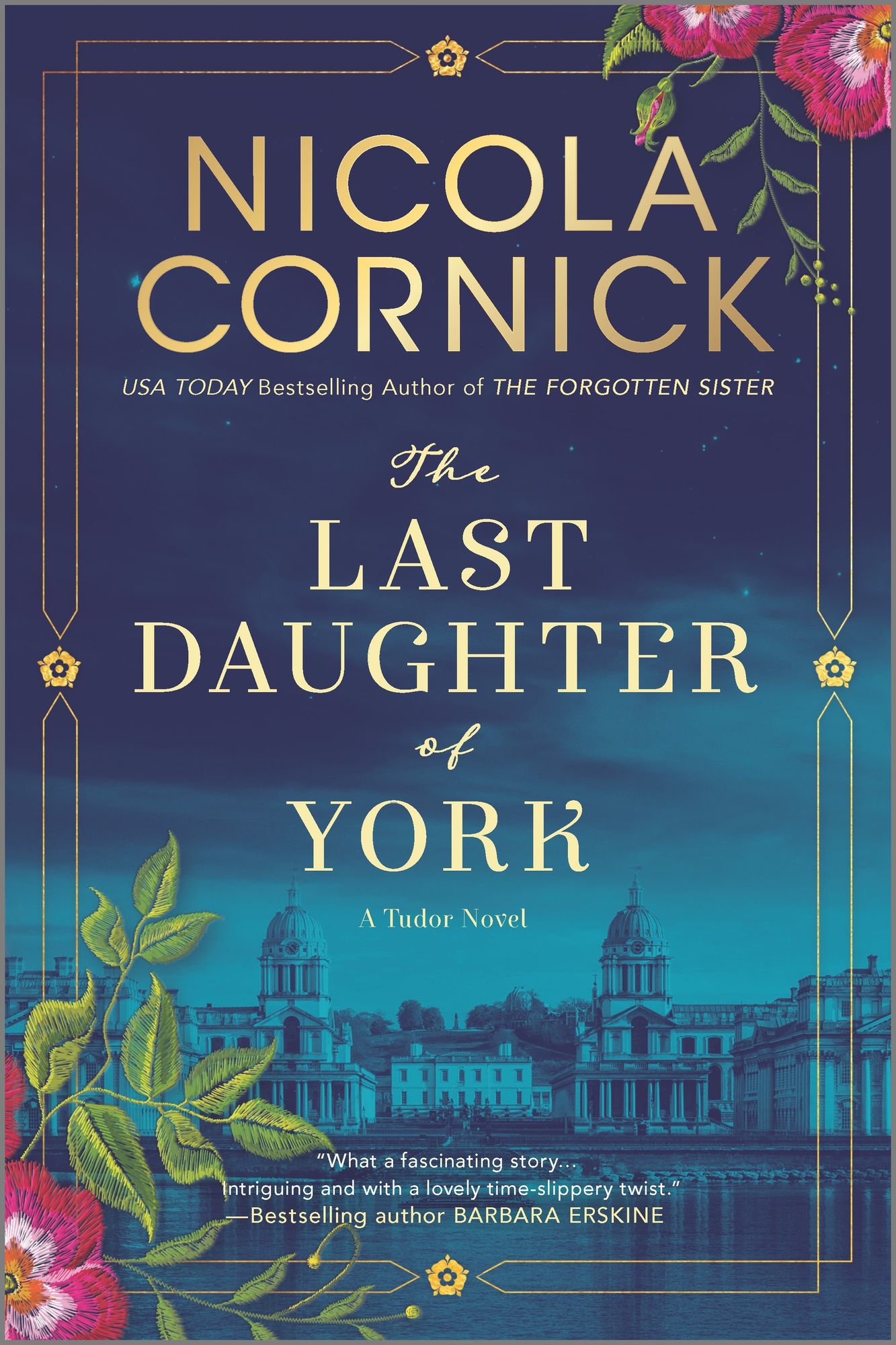 A treasure trove of historical insight, casting a new light on a compelling mystery that binds the present to the past. —Bestselling author Fiona Valpy
In the winter of 1483, Francis Lovell is Richard III's Lord Chamberlain and confidant, but the threat of Henry Tudor's rebels has the king entrusting to Francis and his wife, Anne, his most crucial mission: protecting the young Richard of York, his brother's surviving son and a threat to Henry's claims to the throne.
Two years later, Richard III is dead, and Anne hides the young prince of York while Francis is hunted by agents of the new king, Henry VII. Running out of options to keep her husband and the boy safe, Anne uses the power of an ancient family relic to send them away, knowing that in doing so she will never see Francis again.
In the present day, Serena Warren has been haunted by her past ever since her twin sister, Caitlin, disappeared. But when Caitlin's bones are discovered interred in a church vault that hasn't been opened since the eighteenth century, the police are baffled. Piecing together local folklore that speaks of a magical relic with her own hazy memories of the day Caitlin vanished, Serena begins to uncover an impossible secret that her grandfather has kept hidden, one that connects her to Anne, Francis and the young Duke of York.
Inspired by the enduring mystery of the Princes in the Tower, Nicola Cornick cleverly interprets the events into a dazzling novel set between a present-day mystery and a country on the brink of Tudor rule.
Available at:
Amazon | Barnes & Noble | Google Play | Kobo | Apple Books | Indiebound | Indigo | Audible | Goodreads
The Secret Keeper of Jaipur by Alka Joshi
This book reminds us that money can't buy happiness. Connection, friendship, and love are the foundation of happiness and I will always be grateful for a wonderful read to remind me of that.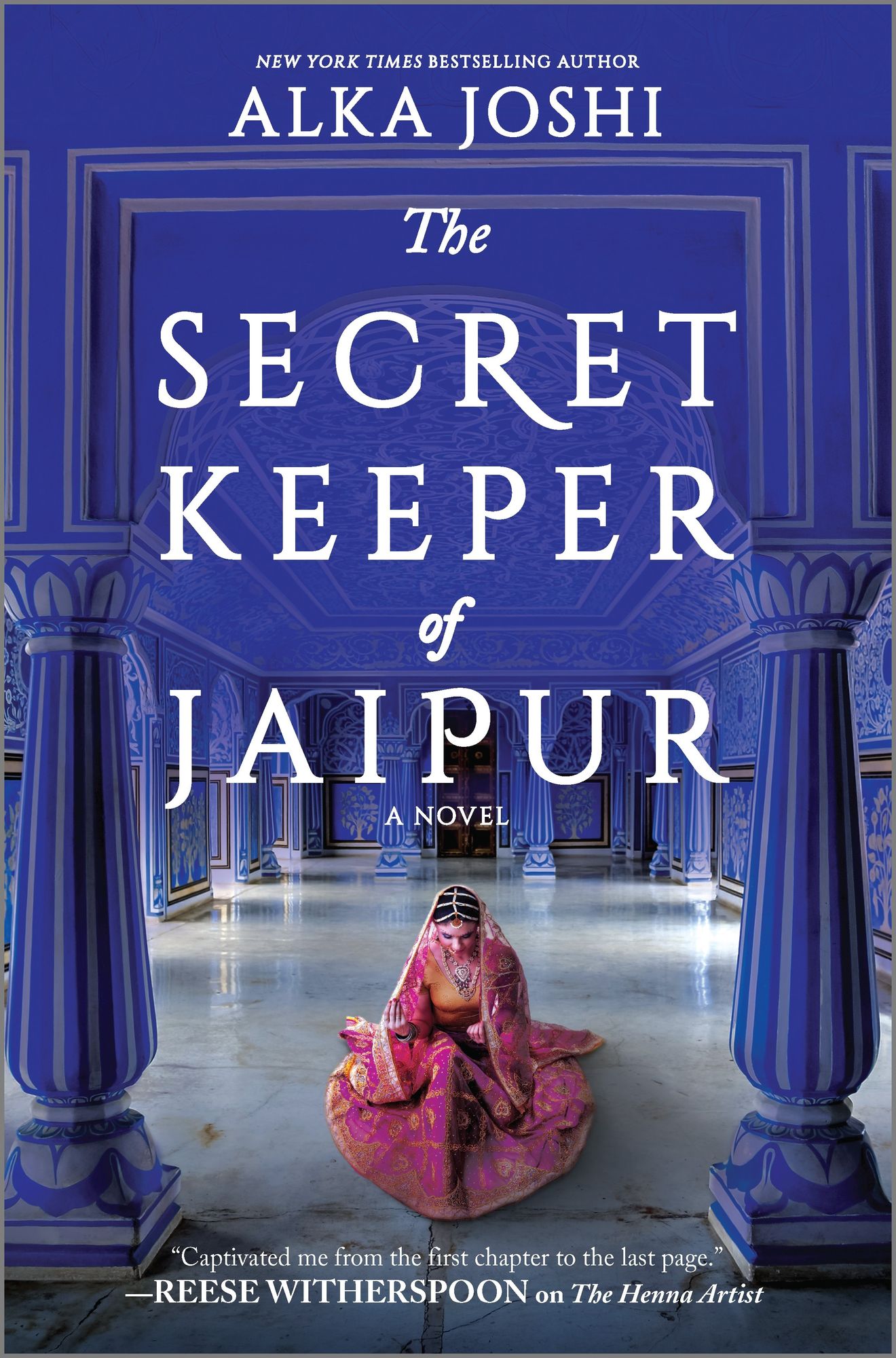 In New York Times bestselling author Alka Joshi's intriguing new novel, henna artist Lakshmi arranges for her protégé, Malik, to intern at the Jaipur Palace in this tale rich in character, atmosphere, and lavish storytelling.
It's the spring of 1969, and Lakshmi, now married to Dr. Jay Kumar, directs the Healing Garden in Shimla. Malik has finished his private school education. At twenty, he has just met a young woman named Nimmi when he leaves to apprentice at the Facilities Office of the Jaipur Royal Palace. Their latest project: a state-of-the-art cinema.
Malik soon finds that not much has changed as he navigates the Pink City of his childhood. Power and money still move seamlessly among the wealthy class, and favors flow from Jaipur's Royal Palace, but only if certain secrets remain buried. When the cinema's balcony tragically collapses on opening night, blame is placed where it is convenient. But Malik suspects something far darker and sets out to uncover the truth. As a former street child, he always knew to keep his own counsel; it's a lesson that will serve him as he untangles a web of lies.
Available at:
Amazon | Barnes & Noble | Google Play | Kobo | Apple Books | Indiebound | Indigo | Audible | Goodreads
TALES FROM THE CAFE BY TOSHIKAZU KAWAGUCHI
Friendship, travel, and coffee. I don't know about you, but I am definitely grateful for all these things! This beautiful book shows us that the simple things are truly important.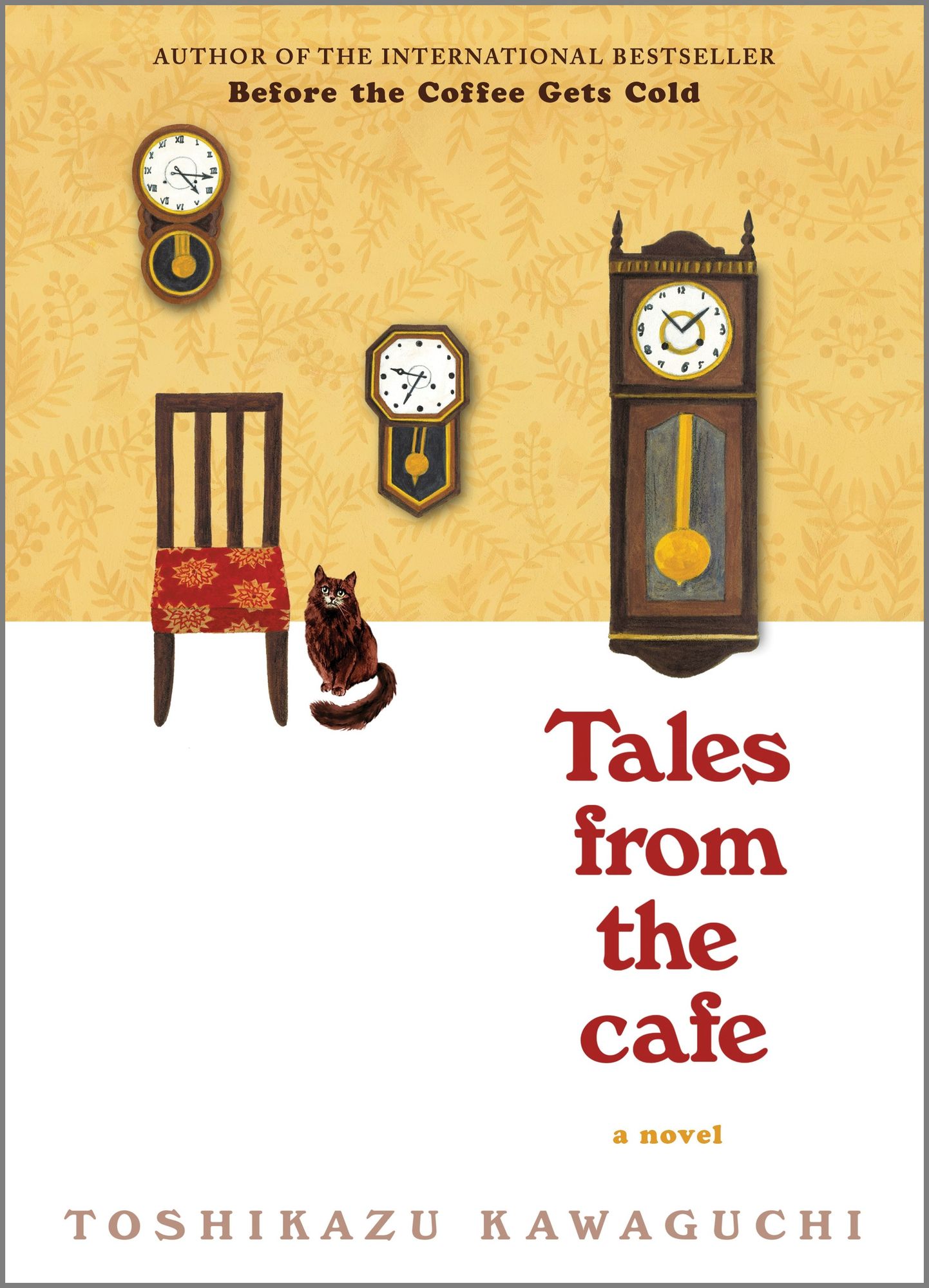 From the author of the international bestseller Before the Coffee Gets Cold, this book follows four new customers who hope to travel back in time in a little Japanese café.
In a back alley in Tokyo, there is a café that has been serving carefully brewed coffee for more than one hundred years. Local legend says that this shop offers something else besides coffee—the chance to travel back in time.
With faces both familiar and new, Tales from the Cafe follows the story of four patrons who visit to take advantage of café Funiculi Funicula's time-traveling offer and revisit moments with family, friends and lovers. Each one must face up to the past to move on with their lives.
Kawaguchi's wistful and heartwarming new novel once again invites the reader to ask themselves, "What would you do if you could travel back in time?"
Available at:
Amazon | Barnes & Noble | Google Play | Kobo | Apple Books | Indiebound | Indigo | Audible | Goodreads
D (A Tale of Two Worlds) by Michel Faber
This wonderful title will make you grateful for the little things in life and it serves as our reminder to not take anything for granted.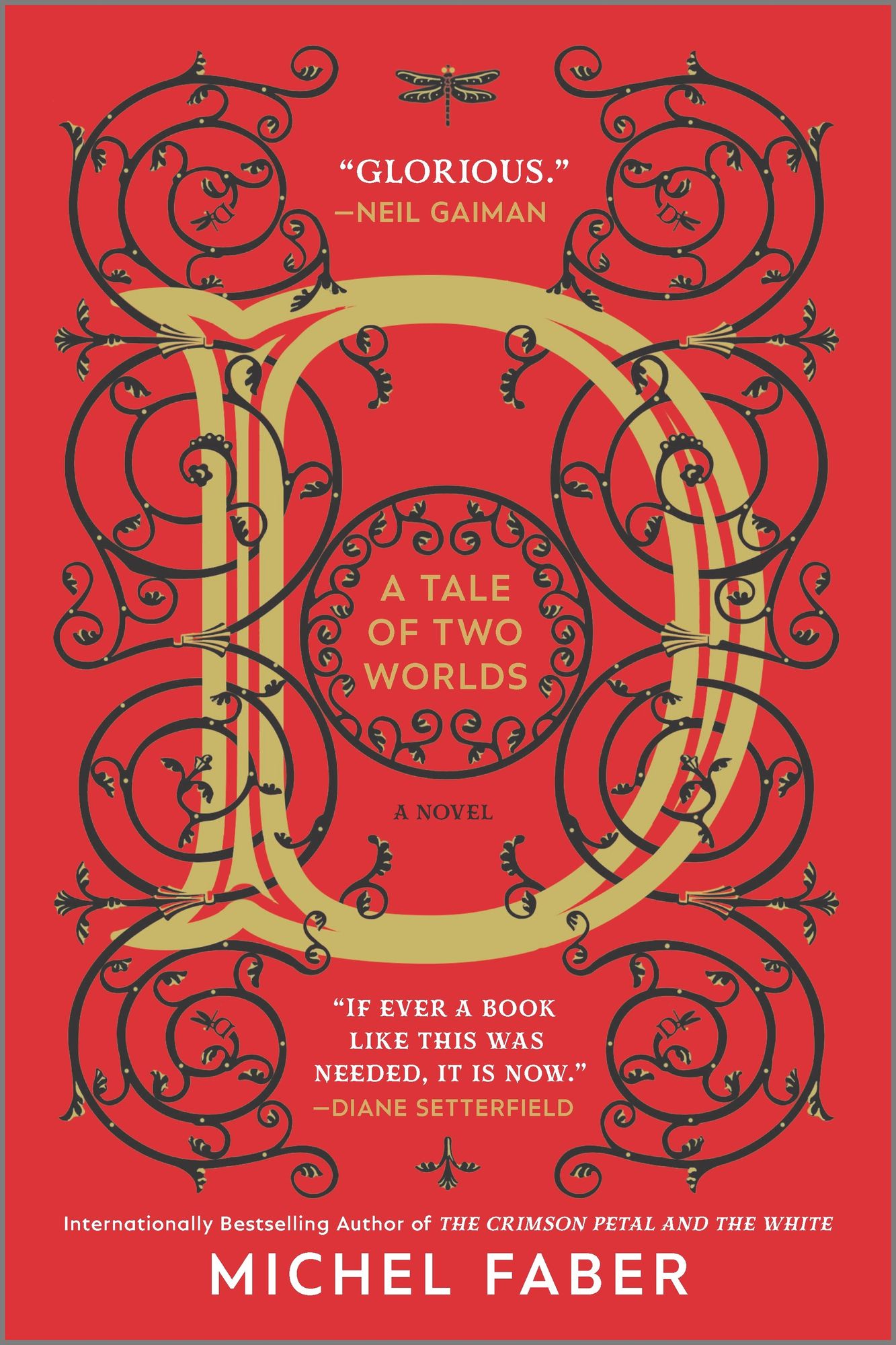 "A strange delight." —The Washington Post
It all starts on the morning the letter D disappears from language. First, it vanishes from Dhikilo's parents' conversation at breakfast, then from the road signs outside and from her school dinners. Soon the local dentist and the neighbor's dalmatian are missing, and even the Donkey Derby has been called off.
Though she doesn't know why, Dhikilo is summoned to the home of her old history teacher Professor Dodderfield and his faithful Labrador, Nelly Robinson. And this is where our story begins.
Available at:
Amazon | Barnes & Noble | Google Play | Kobo | Apple Books | Indiebound | Indigo | Audible | Goodreads
There is always something to be grateful for, no matter how small. I would love to hear what you are grateful for in the comments!