The summer is almost over which means vacations are ending and crunchy leaves and PSL's are on their way! If you're not ready to say goodbye to flying off on a vacation, then take a look at these incredible reads. Your TBR will transport you all over the world to any year possible (and for a lot cheaper than an airline ticket)! Whether it's Morocco, Hawaii, or War-torn Europe, escape with these brilliant reads that we guarantee you won't be able to put down.
Angels of the Resistance by Noelle Salazar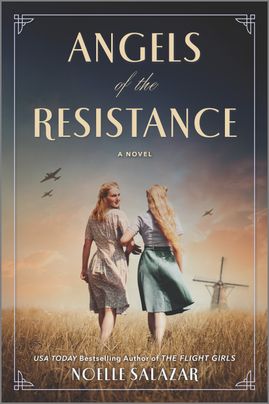 From the bestselling author of The Flight Girls comes another World War II story inspired by true events, about courageous women who risked everything for country, for family, and for each other.
Netherlands, 1940
As bombs fall across Europe, fourteen-year-old Lien Vinke fears that the reality of war is inescapable. Though she lives a quiet life with her mother and older sister, Elif, in their small town of Haarlem, they are no strangers to heartache, having recently suffered an immeasurable loss. And when the Nazis invade the Netherlands, joining the Dutch resistance with Elif offers just the atonement Lien craves.
Trained to shoot by their late father, the sisters are deadly wolves in sheep's clothing. They soon find themselves entrenched in the underground movement, forging friendships with the other young recruits, and Lien even discovers a kindred spirit in a boy named Charlie. But in wartime, emotional attachments are a liability she can't afford, especially when a deeply personal mission jeopardizes everything she holds dear—her friendships, her family, and her one shot at redemption.
Available November 29, 2022:
Amazon | Barnes & Noble | Google Play | Kobo | Apple Books | Indiebound | Indigo | Audible | Goodreads
The Codebreaker's Secret by Sara Ackerman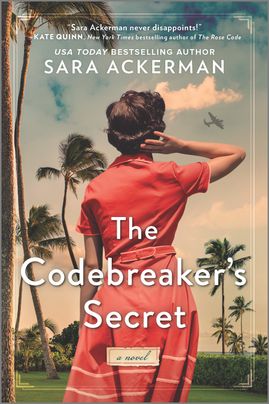 A brilliant female codebreaker. An "unbreakable" Japanese naval code. A pilot on a top-secret mission that could change the course of WWII. The Codebreaker's Secret is a dazzling story of love and intrigue set during America's darkest hour.
1943. As war in the Pacific rages on, Isabel Cooper and her codebreaker colleagues huddle in "the dungeon" at Station HYPO in Pearl Harbor, deciphering secrets plucked from the airwaves in a race to bring down the enemy. Isabel has only one wish: to avenge her brother's death. But she soon finds life has other plans when she meets his best friend, a hotshot pilot with secrets of his own.
1965. Fledgling journalist Lu Freitas comes home to Hawai'i to cover the grand opening of the glamorous Mauna Kea Beach Hotel, Rockefeller's newest and grandest project. When a high-profile guest goes missing, Lu forms an unlikely alliance with an intimidating veteran photographer to unravel the mystery. The two make a shocking discovery that stirs up memories and uncovers an explosive secret from the war days. A secret that only a codebreaker can crack.
Available at:
Amazon | Barnes & Noble | Google Play | Kobo | Apple Books | Indiebound | Indigo | Audible | Goodreads
The Thread Collectors by Shaunna J. Edwards, Alyson Richman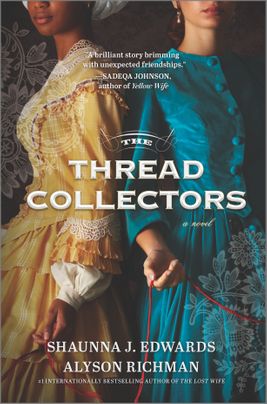 1863: In a small Creole cottage in New Orleans, an ingenious young Black woman named Stella embroiders intricate maps on repurposed cloth to help enslaved men flee and join the Union Army. Bound to a man who would kill her if he knew of her clandestine activities, Stella has to hide not only her efforts but her love for William, a Black soldier and a brilliant musician.
Meanwhile, in New York City, a Jewish woman stitches a quilt for her husband, who is stationed in Louisiana with the Union Army. Between abolitionist meetings, Lily rolls bandages and crafts quilts with her sewing circle for other soldiers, too, hoping for their safe return home. But when months go by without word from her husband, Lily resolves to make the perilous journey South to search for him.
As these two women risk everything for love and freedom during the brutal Civil War, their paths converge in New Orleans, where an unexpected encounter leads them to discover that even the most delicate threads have the capacity to save us. Loosely inspired by the authors' family histories, this stunning novel will stay with readers for a long time.
Available at:
Amazon | Barnes & Noble | Google Play | Kobo | Apple Books | Indiebound | Indigo | Audible | Goodreads
The Librarian Spy by Madeline Martin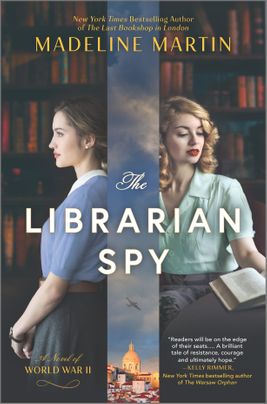 From the New York Times bestselling author of The Last Bookshop in London comes a moving new novel inspired by the true history of America's library spies of World War II.
Ava thought her job as a librarian at the Library of Congress would mean a quiet, routine existence. But an unexpected offer from the US military has brought her to Lisbon with a new mission: posing as a librarian while working undercover as a spy gathering intelligence.
Meanwhile, in occupied France, Elaine has begun an apprenticeship at a printing press run by members of the Resistance. It's a job usually reserved for men, but in the war, those rules have been forgotten. Yet she knows that the Nazis are searching for the press and its printer in order to silence them.
As the battle in Europe rages, Ava and Elaine find themselves connecting through coded messages and discovering hope in the face of war.
Available at:
Amazon | Barnes & Noble | Google Play | Kobo | Apple Books | Indiebound | Indigo | Audible | Goodreads
The Lost Apothecary by Sarah Penner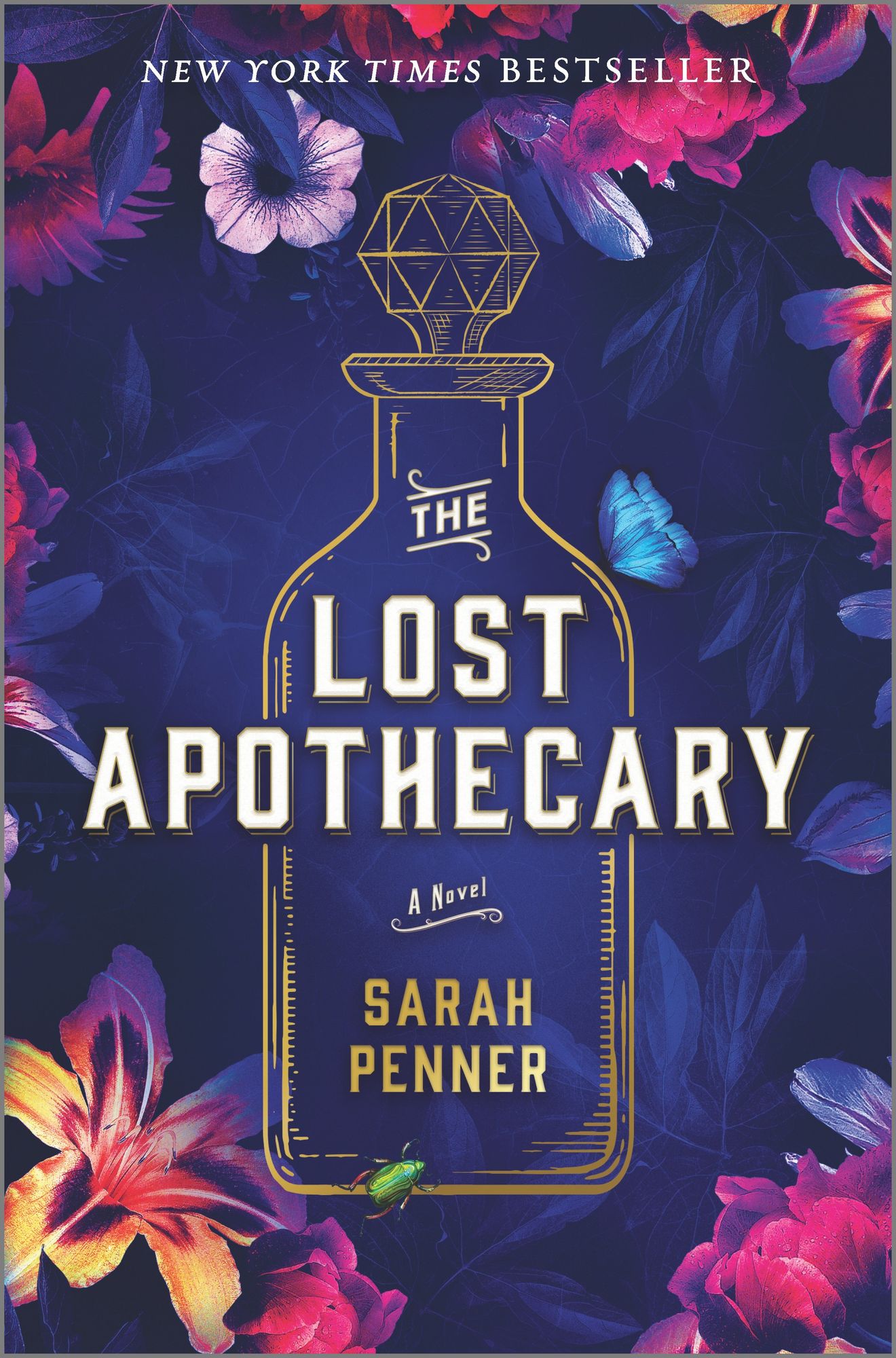 A 2021 Goodreads Choice Awards Nominee and an Amazon Best Book of 2021!
A forgotten history. A secret network of women. A legacy of poison and revenge. Welcome to The Lost Apothecary…
Hidden in the depths of eighteenth-century London, a secret apothecary shop caters to an unusual kind of clientele. Women across the city whisper of a mysterious figure named Nella who sells well-disguised poisons to use against the oppressive men in their lives. But the apothecary's fate is jeopardized when her newest patron, a precocious twelve-year-old, makes a fatal mistake, sparking a string of consequences that echo through the centuries.
Meanwhile in present-day London, aspiring historian Caroline Parcewell spends her tenth wedding anniversary alone, running from her own demons. When she stumbles upon a clue to the unsolved apothecary murders that haunted London two hundred years ago, her life collides with the apothecary's in a stunning twist of fate—and not everyone will survive.
Available at:
Amazon | Barnes & Noble | Google Play | Kobo | Apple Books | Indiebound | Indigo | Audible | Goodreads
Sister Stardust by Jane Green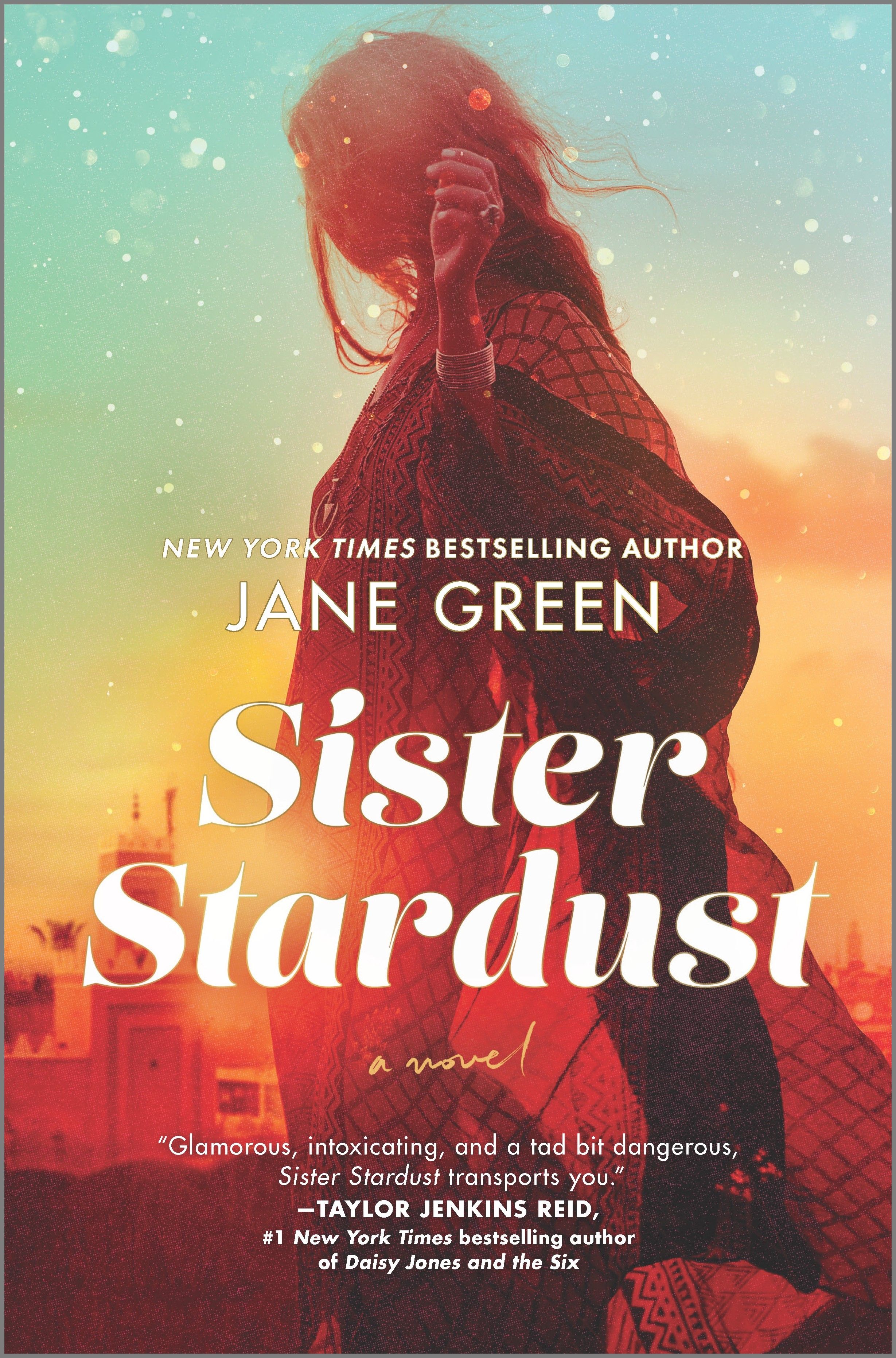 Jane Green reimagines the life of troubled icon Talitha Getty in this transporting story from a forgotten chapter of the Swinging '60s

Claire grew up in a small town, far from the glitz and glamour of London. On the cusp of adulthood, she yearns for the adventure and independence of a counterculture taking root across the world.

When she's offered the chance to start anew in Morocco, in a palace where famous artists and musicians—even the Rolling Stones—have been known to visit, she seizes the chance. Arriving in Marrakesh, she's quickly swept up in a heady world of music, drugs and communal living. And Talitha Getty, socialite wife of a famous oil heir, seems to preside over the whole scene. As Claire is pulled into her orbit, the realities of Talitha's precarious existence set off a chain of dangerous events that could alter Claire's life forever.
Available at:
Amazon | Barnes & Noble | Google Play | Kobo | Apple Books | Indiebound | Indigo | Audible | Goodreads
Tales From The Cafe by Toshikazu Kawaguchi
Friendship, travel, and coffee. I don't know about you, but I am definitely grateful for all these things! This beautiful book shows us that the simple things are truly important.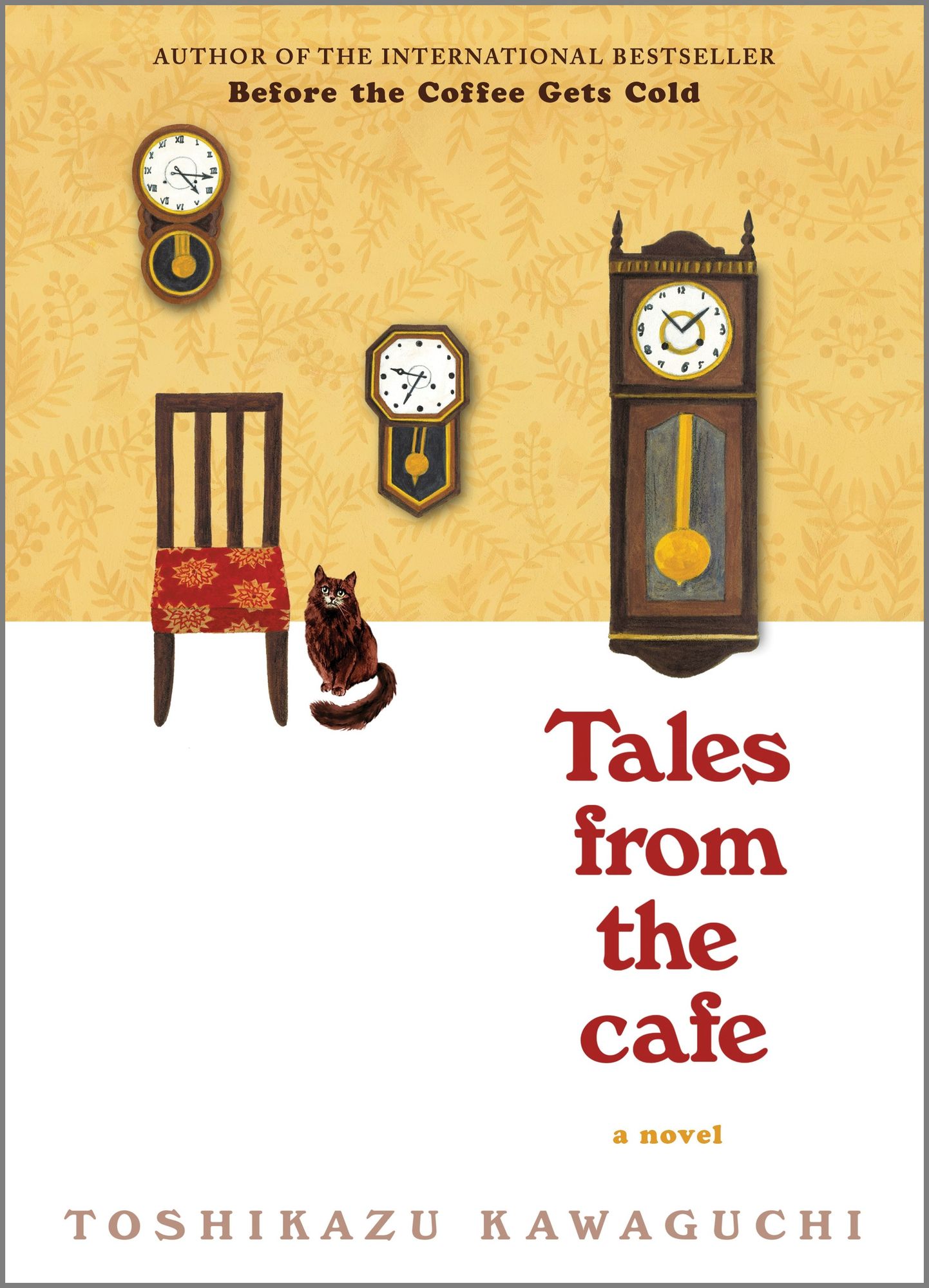 From the author of the international bestseller Before the Coffee Gets Cold, this book follows four new customers who hope to travel back in time in a little Japanese café.
In a back alley in Tokyo, there is a café that has been serving carefully brewed coffee for more than one hundred years. Local legend says that this shop offers something else besides coffee—the chance to travel back in time.
With faces both familiar and new, Tales from the Cafe follows the story of four patrons who visit to take advantage of café Funiculi Funicula's time-traveling offer and revisit moments with family, friends and lovers. Each one must face up to the past to move on with their lives.
Kawaguchi's wistful and heartwarming new novel once again invites the reader to ask themselves, "What would you do if you could travel back in time?"
Available at:
Amazon | Barnes & Noble | Google Play | Kobo | Apple Books | Indiebound | Indigo | Audible | Goodreads
Where would you travel to if you could go to any place and/or any time in the world? Let us know below!