It's January and for most of us, it's grey and cold and a little bit miserable. So, let's transport ourselves to somewhere warm! Feel the sand between your toes and sun warming your cheeks with these beautiful, escapist summer reads ☀️
Long Past Summer by Noué Kirwan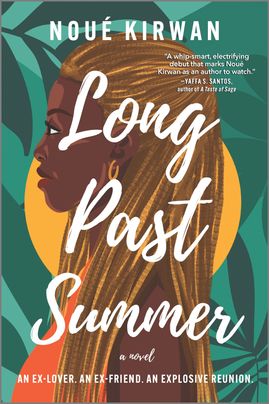 It's hard to move on from a broken heart–and harder to move on from a broken friendship.
Mikaela Marchand is living the polished life she always planned for: a successful New York lawyer, with a promotion in her sights and a devoted boyfriend by her side. She's come a long way from the meek teen she was growing up in small town Georgia, but the memory of her adolescence isn't far—in fact, it's splashed across a massive billboard in Times Square. An old photograph of Mikaela and her former best friend, Julie, has landed on the cover of a high-profile fashion magazine advertised all over the city. And when Julie files a lawsuit, Mikaela is caught in the middle as defense lawyer for the magazine.

Not only will she have to face Julie for the first time in years, Mikaela's forced to work closely with the photographer in question: the former love of her life–and Julie's ex-husband–Cameron Murphy. Mikaela needs to win the case to get her promotion–and as a junior partner, she has no margin for error. But unresolved feelings still exist between Cam and Mikaela, and jealousy always made Julie play dirty…

With flashbacks to summers of first loves and fragile friendships, Long Past Summer looks at the delicate and powerful thread that binds and breaks friends and flames.
Available at:
Amazon | Barnes & Noble | Google Play | Kobo | Apple Books | Indiebound | Indigo | Audible |Goodreads
The Summer Getaway by Susan Mallery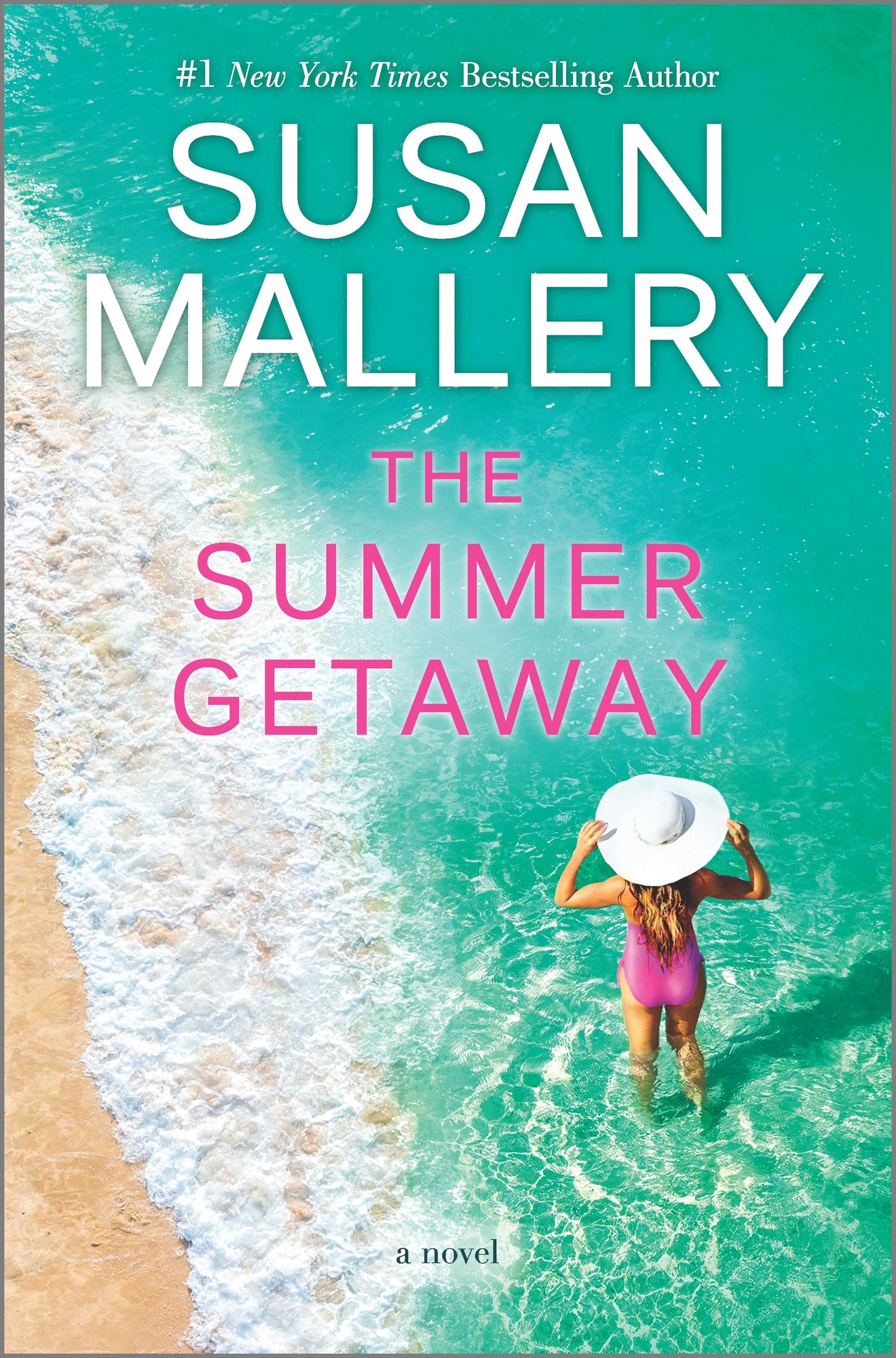 One woman discovers the beauty in chaos in this poignant and heartwarming story about the threads that hold family together from #1 New York Times bestselling author Susan Mallery.
With her divorce settlement about to run out and a mortgage she can't afford, Robyn Caldwell needs a plan for her future. She nurtured her family and neglected herself. But how's she supposed to think when her daughter has become the most demanding bride ever, her son won't even consider college, her best friend is on the brink of marital disaster and her ex is making a monumentally bad decision that could bring everything crashing down on Robyn's head? So when her great-aunt Lillian invites her to Santa Barbara for the summer, Robyn hops on the first plane.
But it's hard to run away when you're the heart of the family. One by one, everyone she left behind follows her across the country. Somehow, their baggage doesn't feel as heavy in the sun-drenched, mishmash mansion. The more time Robyn spends with free-spirited Lillian, the more she sees the appeal in taking chances—on dreams, on love, on family. Life is meant to be lived on purpose. All she has to do is muster the courage to take a chance on herself.
Available at:
Amazon | Barnes & Noble | Google Play | Kobo | Apple Books | Indiebound | Indigo | Audible | Goodreads
The Seaside Library by Brenda Novak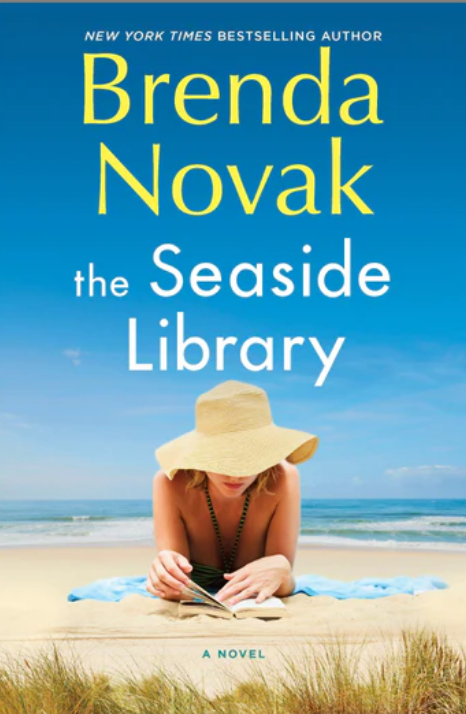 There are secrets that bring friends together, and others that drive them apart…
Mariners Island is barely ten miles long, but when Ivy, Ariana and Cam were teenagers, it was their whole world. Beyond the pristine beaches and iconic lighthouse lies the beautiful old library that belongs to Ivy's family. While that bound Ivy to the island as an adult, Ariana could not leave Mariners behind fast enough. The town holds too many…memories. Not only her unrequited feelings for Cam, but the tragedy that left a scar on the community.
When a young girl went missing, a teenage Cam was unthinkably the prime suspect. Ariana and Ivy knew he couldn't have hurt anyone, and they promised to protect him—even if it meant lying on his behalf.
Now, twenty years later, Ariana returns to Mariners just as new evidence emerges on the case, calling into question everything the three friends thought they knew—and everyone they thought they could trust. What really happened that night? Over the course of one eventful summer, Ariana, Ivy and Cam will learn the truth—about their pasts, their futures and the ties that still bind them as closely as the pages of a book…
Available April 11, 2023:
Amazon | Barnes & Noble | Google Play | Kobo | Apple Books | Indiebound | Indigo | Audible | Goodreads
Seaside Springtime by Debbie Macomber and Brenda Novak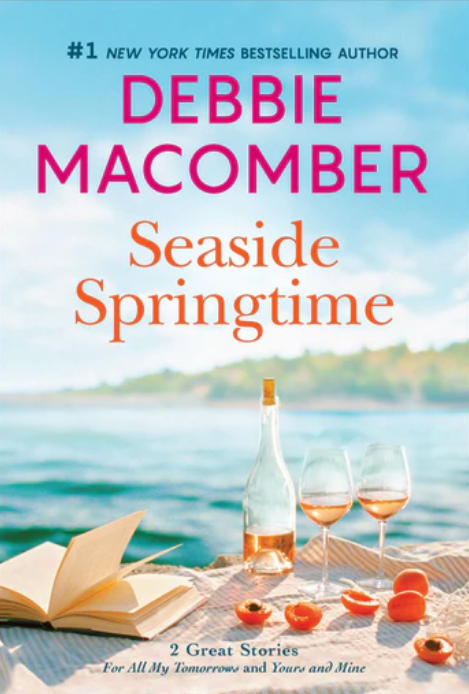 Sometimes love needs some time to bloom. Get swept up in these two stories of women finding someone when they are finally ready to love again.
For All My Tomorrows
Lynn Danfort had always counted on the cop she loved, but then her husband was killed in the line of duty, leaving Lynn a widow and a single mom. Now, three years later, Ryder Matthews, her husband's partner and best friend, is back in town—and he seems interested in having a place in Lynn's life. The truth is, Ryder's in love with her. She's just not sure if she's ready to love him.
Yours and Mine
Marriage is an experience that single mom Joanna Parsons doesn't plan to repeat, no matter what her daughter thinks. Tanner Lund feels the same way. Like Joanna, he got divorced after a short, disastrous marriage, and he's raising his daughter alone. But the girls have other plans in mind—and it involves the best friends becoming sisters. Both Tanner and Joanna are determined to avoid marriage, yet there's no resisting their growing attraction…
Available at:
Amazon | Barnes & Noble | Indiebound | Indigo | Goodreads
The Bookstore on the Beach by Brenda Novak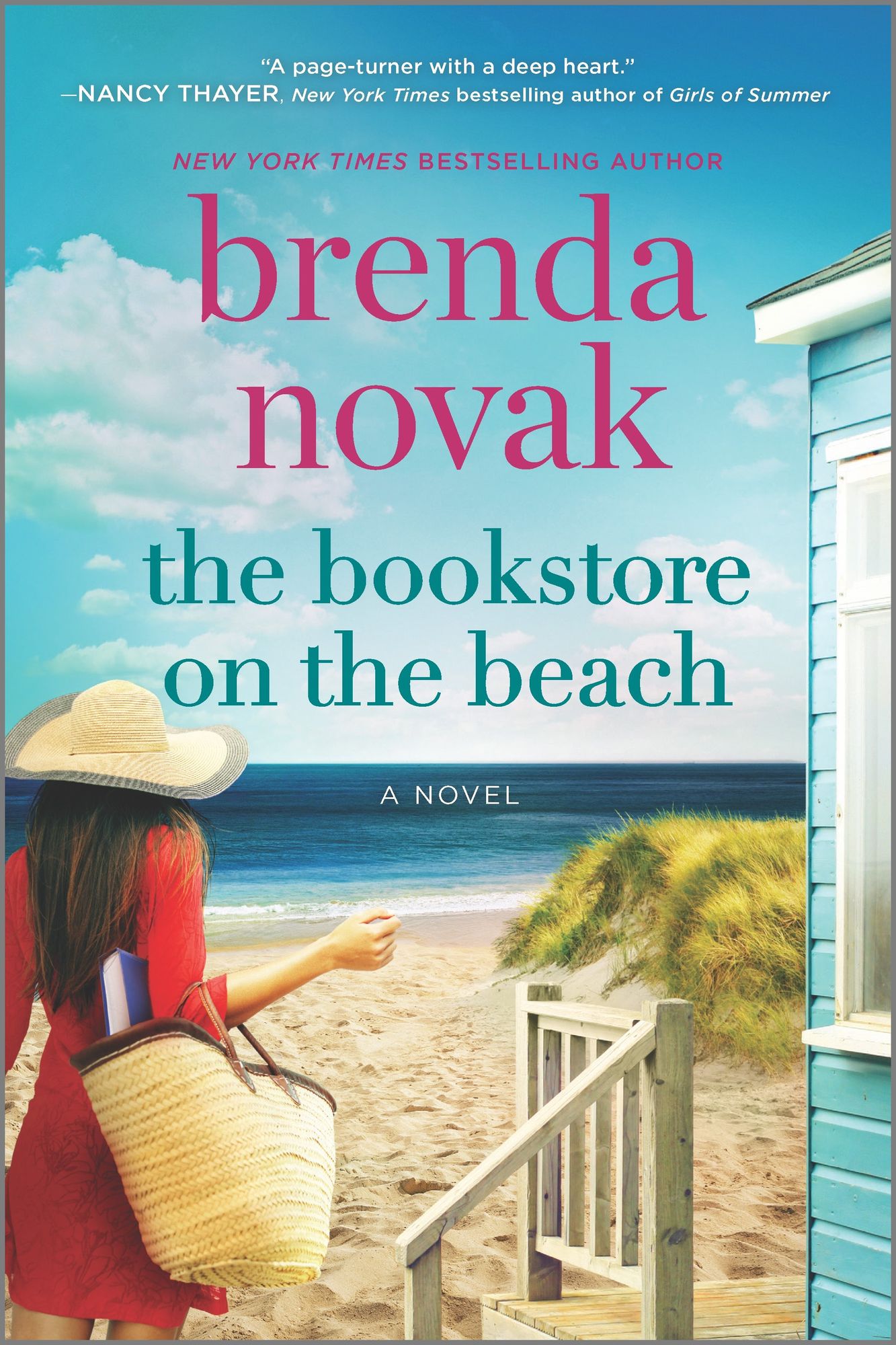 How do you start a new chapter of your life when you haven't closed the book on the previous one?
Eighteen months ago, Autumn Divac's husband went missing. Her desperate search has yielded no answers, and she can't imagine moving forward without him. But for the sake of their two teenage children, she has to try.
Autumn takes her kids home for the summer to the charming beachside town where she was raised. She seeks comfort working alongside her mother and aunt at their bookshop, only to learn that her daughter is facing a huge life change and her mother has been hiding a terrible secret for years. And when she runs into the boy who stole her heart in high school, old feelings start to bubble up again. Is she free to love him, or should she hold out hope for her husband's return? She can only trust her heart…and hope it won't lead her astray.
Available at:
Amazon | Barnes & Noble | Google Play | Kobo | Apple Books | Indiebound | Indigo | Audible | Goodreads
Summer On The Island by Brenda Novak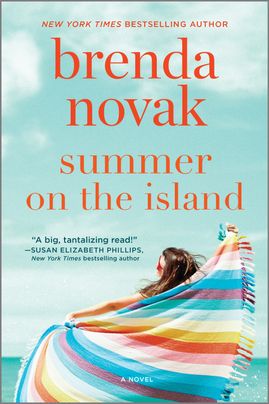 "Welcome spring with the newest treat from Brenda Novak. This is the book her fans, old and new, have been waiting for. A big, tantalizing read!"—Susan Elizabeth Phillips, New York Times bestselling author

A summer of healing, friendship, love…and a secret that could change everything.
After the death of her US senator father, Marlow Madsen travels to the small island off the coast of Florida where she spent summers growing up to help her mother settle the family estate. For Marlow, the trip is a chance to reconnect after too long apart. It's also the perfect escape to help her feel grounded again—one she's happy to share with friends Aida and Claire, who are hoping to hit reset on their lives, too.
A leisurely beachfront summer promises the trio of women the opportunity to take deep healing breaths and explore new paths. But when her father's will reveals an earth-shattering secret that tarnishes his impeccable reputation and everything she thought she knew about her family, Marlow finds herself questioning her entire childhood—and aspects of her future. Fortunately, her friends, and the most unlikely love interest she could imagine, prove that happiness can be found no matter what—as long as the right people are by your side.
Available at:
Amazon | Barnes & Noble | Google Play | Kobo | Apple Books | Indiebound | Indigo | Audible | Goodreads