There are so many #ownvoices books that we've fallen for recently. Having a diverse range of titles by an even more diverse range of authors certainly makes our bookshelves not only bigger but better! Here's just a small sampling of the intriguing memoirs and hard-hitting fiction books that we've had our eyes on.
Moving Forward by Karine Jean-Pierre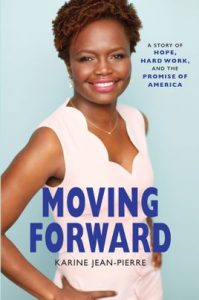 An inspiring political memoir from Karine Jean-Pierre, Chief Public Affairs Officer for MoveOn, chronicling her path from New York's Haitian community to working in the Obama White House, and offering a blueprint for anyone who wants to change the face of politics.
Most political origin stories have the same backbone. A bright young person starts reading the Washington Post in elementary school. She skips school to see a presidential candidate. In middle school she canvasses door-to-door. The story can be intimidating. It reinforces the feeling that politics is a closed system: if you weren't participating in debate club, the Young Democrats and Model UN you have no chance.
Karine Jean-Pierre's story breaks the mold. In Moving Forward, she tells how she got involved, showing how politics can be accessible to anyone, no matter their background. In today's political climate, the need for all of us to participate has never been more crucial. This book is her call to arms for those who know that now is the time for us to act.
Available at:
Amazon | Barnes & Noble | Google Play | Kobo | Apple Books | Indiebound | Audible | Goodreads
A Love Hate Thing by Whitney D. Grandison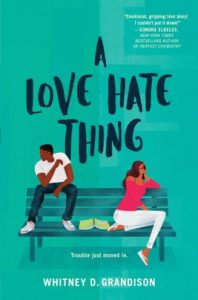 When they're stuck under one roof, the house may not be big enough for their hate…or their love.
When Tyson Trice finds himself tossed into the affluent coastal community of Pacific Hills, he's ready for the questions, the stares and the feeling of not belonging in the posh suburb. Not that he cares. After recovering from being shot and surviving the mean streets of Lindenwood, he doesn't care about anyone or anything. He doesn't even care how the rest of his life will play out.
In Pacific Hills, image is everything. Something that, as the resident golden girl, Nandy Smith knows all too well. She's spent most of her life building the pristine image it takes to fit in. After learning that her parents are taking in a teen boy, Nandy fears her summer plans, as well as her reputation, will go up in flames. It's the start of summer vacation, and the last thing Nandy needs is some juvenile delinquent from the 'Wood crashing into her world.
Stuck together in close quarters, Trice and Nandy are in for some long summer nights. Only, with the ever-present pull back to the Lindenwood streets, it'll be a wonder if Trice makes it through this summer at all.
Available at:
Amazon | Barnes & Noble | Google Play | Kobo | Apple Books | Indiebound | Audible | Goodreads
Hurricanes by Rick Ross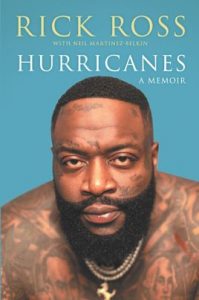 The highly anticipated memoir from hip-hop icon Rick Ross chronicles his coming of age amid Miami's crack epidemic, his star-studded controversies and his unstoppable rise to fame.
Rick Ross is an indomitable presence in the music industry, but few people know his full story. Now, for the first time, Ross offers a vivid, dramatic and unexpectedly candid account of his early childhood, his tumultuous adolescence and his dramatic ascendancy in the world of hip-hop.
Born William Leonard Roberts II, Ross grew up "across the bridge," in a Miami at odds with the glitzy beaches, nightclubs and yachts of South Beach. In the aftermath of the 1980 race riots and the Mariel boatlift, Ross came of age at the height of the city's crack epidemic, when home invasions and execution-style killings were commonplace. Still, in the midst of the chaos and danger that surrounded him, Ross flourished, first as a standout high school football player and then as a dope boy in Carol City's notorious Matchbox housing projects. All the while he honed his musical talent, overcoming setback after setback until a song called "Hustlin'" changed his life forever.
From the making of "Hustlin'" to his first major label deal with Def Jam, to the controversy surrounding his past as a correctional officer and the numerous health scares, arrests and feuds he had to transcend along the way, Hurricanes is a revealing portrait of one of the biggest stars in the rap game, and an intimate look at the birth of an artist.
Available at:
Amazon | Barnes & Noble | Google Play | Kobo | Apple Books | Indiebound | Audible | Goodreads
Dear Haiti, Love Alaine by Maika Moulite and Maritza Moulite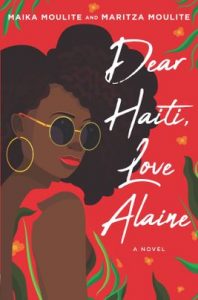 Alaine Beauparlant has heard about Haiti all her life…
But the stories were always passed down from her dad—and her mom, when she wasn't too busy with her high-profile newscaster gig. But when Alaine's life goes a bit sideways, it's time to finally visit Haiti herself.
What she learns about Haiti's proud history as the world's first black republic (with its even prouder people) is one thing, but what she learns about her own family is another. Suddenly, the secrets Alaine's mom has been keeping, including a family curse that has spanned generations, can no longer be avoided.
It's a lot to handle, without even mentioning that Alaine is also working for her aunt's nonprofit, which sends underprivileged kids to school and boasts one annoyingly charming intern.
But if anyone can do it all…it's Alaine.
Available at:
Amazon | Barnes & Noble | Google Play | Kobo | Apple Books | Indiebound | Audible | Goodreads
The Crossing by Jason Mott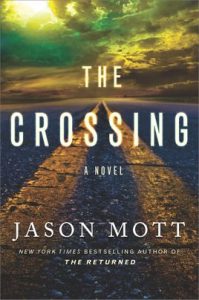 Stay and die, or run and survive.
Twins Virginia and Tommy Matthews have been on their own since they were orphaned at the age of five, surviving a merciless foster care system by relying on each other. Twelve years later, the world begins to collapse around them as a deadly contagion steadily wipes out entire populations and a devastating world war rages on. When Tommy is drafted for the war, the twins are faced with a choice: accept their fate of almost certain death, or dodge the draft. Virginia and Tommy flee into the dark night.
Armed with only a pistol and their fierce will to survive, the twins set forth in search of a new beginning. Encountering a colorful cast of characters along the way, Tommy and Virginia must navigate the dangers and wonders of this changed world as they try to outrun the demons of their past.
With deft imagination and breathless prose, The Crossing is a riveting tale of loyalty, sacrifice and the burdens we carry with us into the darkness of the unknown.
Available at:
Amazon | Barnes & Noble | Google Play | Kobo | Apple Books | Indiebound | Goodreads
The Voice in My Head by Dana L. Davis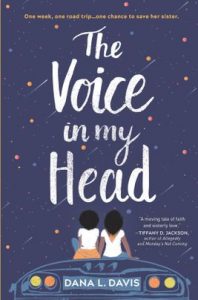 She can feel sorry for herself.

Or she can listen…to the voice in her head.
For Indigo Phillips, life has always been about basking in the shadow of her identical twin, Violet—the perfectly dressed, gentle, popular sister. The only problem the girls had in their lives was the occasional chaos that came with being part of the Phillips family brood. But when Violet becomes terminally ill and plans to die on her own terms via medically assisted death, Indigo spirals into desperation in her efforts to cope. That's when she begins to hear a mysterious voice—a voice claiming to be God. The Voice insists that if she takes Violet to a remote rock formation in the Arizona desert, her sister will live.
Incredibly, Violet agrees to go—if their dysfunctional family tags along for the ride. With all nine members stuffed into a wonky old paratransit bus, including their controlling older sister and distant mother, Indigo must find a way to face insecurities she's spent a lifetime masking and step up to lead the trip. As she deals with outrageous mishaps, strange lodgings and even stranger folks along the way, Indigo will figure out how to come to terms with her sister, her family…and the voice in her head.
Available at:
Amazon | Barnes & Noble | Google Play | Kobo | Apple Books | Indiebound | Audible | Goodreads
Saving Ruby King by Catherine Adel West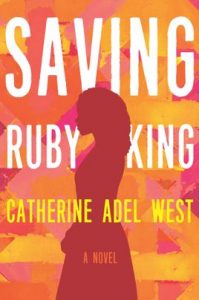 Set in the South Side of Chicago, an epic, enthralling story of a young woman determined to protect her best friend while a long-buried secret threatens to unravel both their families.
Family. Faith. Secrets. Everything in this world comes full circle.
When Ruby King's mother is found murdered in their home in Chicago's South Side, the police dismiss it as another act of violence in a black neighborhood. But for Ruby, it means she'll be living alone with her violent father. The only person who understands the gravity of her situation is Ruby's best friend, Layla. Their closeness is tested when Layla's father, the pastor of their church, demands that Layla stay away. But what are his true motives? And what is the price for turning a blind eye?
In a relentless quest to save Ruby, Layla comes to discover the murky loyalties and dark secrets tying their families together for three generations. A crucial pilgrimage through the racially divided landscape of Chicago, Saving Ruby King traces the way trauma is passed down through generations and the ways in which communities can come together to create sanctuary.
Saving Ruby King is an emotional and revelatory story of race, family secrets, faith and redemption. This is an unforgettable debut novel from an exciting new voice in fiction and a powerful testament that history doesn't determine the present, and that the bonds of friendship can forever shape the future.
Available for preorder at:
Amazon | Barnes & Noble | Google Play | Kobo | Apple Books | Indiebound | Audible | Goodreads
The Hate U Give by Angie Thomas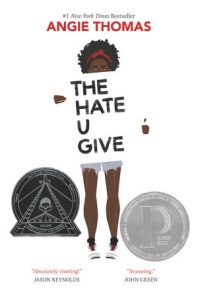 Sixteen-year-old Starr Carter moves between two worlds: the poor neighborhood where she lives and the fancy suburban prep school she attends. The uneasy balance between these worlds is shattered when Starr witnesses the fatal shooting of her childhood best friend Khalil at the hands of a police officer. Khalil was unarmed.
Soon afterward, his death is a national headline. Some are calling him a thug, maybe even a drug dealer and a gangbanger. Protesters are taking to the streets in Khalil's name. Some cops and the local drug lord try to intimidate Starr and her family. What everyone wants to know is: what really went down that night? And the only person alive who can answer that is Starr.
But what Starr does—or does not—say could upend her community. It could also endanger her life.
Available at:
Amazon | Barnes & Noble | Google Play | Kobo | Apple Books | Indiebound | Audible | Goodreads
More Than Enough by Elaine Welteroth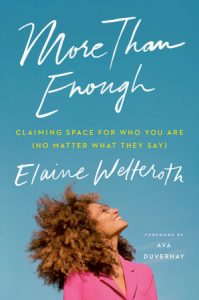 Part-manifesto, part-memoir, from the revolutionary editor who infused social consciousness into the pages of Teen Vogue, an exploration of what it means to come into your own—on your own terms

Throughout her life, Elaine Welteroth has climbed the ranks of media and fashion, shattering ceilings along the way. In this riveting and timely memoir, the groundbreaking journalist unpacks lessons on race, identity, and success through her own journey, from navigating her way as the unstoppable child of an unlikely interracial marriage in small-town California to finding herself on the frontlines of a modern movement for the next generation of change makers.

Welteroth moves beyond the headlines and highlight reels to share the profound lessons and struggles of being a barrier-breaker across so many intersections. As a young boss and often the only Black woman in the room, she's had enough of the world telling her—and all women—they're not enough. As she learns to rely on herself by looking both inward and upward, we're ultimately reminded that we're more than enough.
Available at:
Amazon | Barnes & Noble | Google Play | Kobo | Apple Books | Indiebound | Audible | Goodreads
Such a Fun Age by Kiley Reid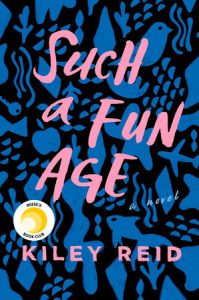 A striking and surprising debut novel from an exhilarating new voice, Such a Fun Age is a page-turning and big-hearted story about race and privilege, set around a young black babysitter, her well-intentioned employer, and a surprising connection that threatens to undo them both.
Alix Chamberlain is a woman who gets what she wants and has made a living, with her confidence-driven brand, showing other women how to do the same. So she is shocked when her babysitter, Emira Tucker, is confronted while watching the Chamberlains' toddler one night, walking the aisles of their local high-end supermarket. The store's security guard, seeing a young black woman out late with a white child, accuses Emira of kidnapping two-year-old Briar. A small crowd gathers, a bystander films everything, and Emira is furious and humiliated. Alix resolves to make things right.
But Emira herself is aimless, broke, and wary of Alix's desire to help. At twenty-five, she is about to lose her health insurance and has no idea what to do with her life. When the video of Emira unearths someone from Alix's past, both women find themselves on a crash course that will upend everything they think they know about themselves, and each other.
With empathy and piercing social commentary, Such a Fun Age explores the stickiness of transactional relationships, what it means to make someone "family," and the complicated reality of being a grown up. It is a searing debut for our times.
Available at:
Amazon | Barnes & Noble | Google Play | Kobo | Apple Books | Indiebound | Audible | Goodreads
Who is your favorite #ownvoices author? Let us know in the comments below!