Looking to freshen up your TBR this Black History Month? We have you covered! We've curated some amazing reads that celebrate Black voices. With varied stories featuring many facets of life, love, loss, magic, betrayal, and triumph, these books are the perfect reads to pick up to celebrate Black authors and stories this month (and all year!).
Someday, Maybe by Onyi Nwabineli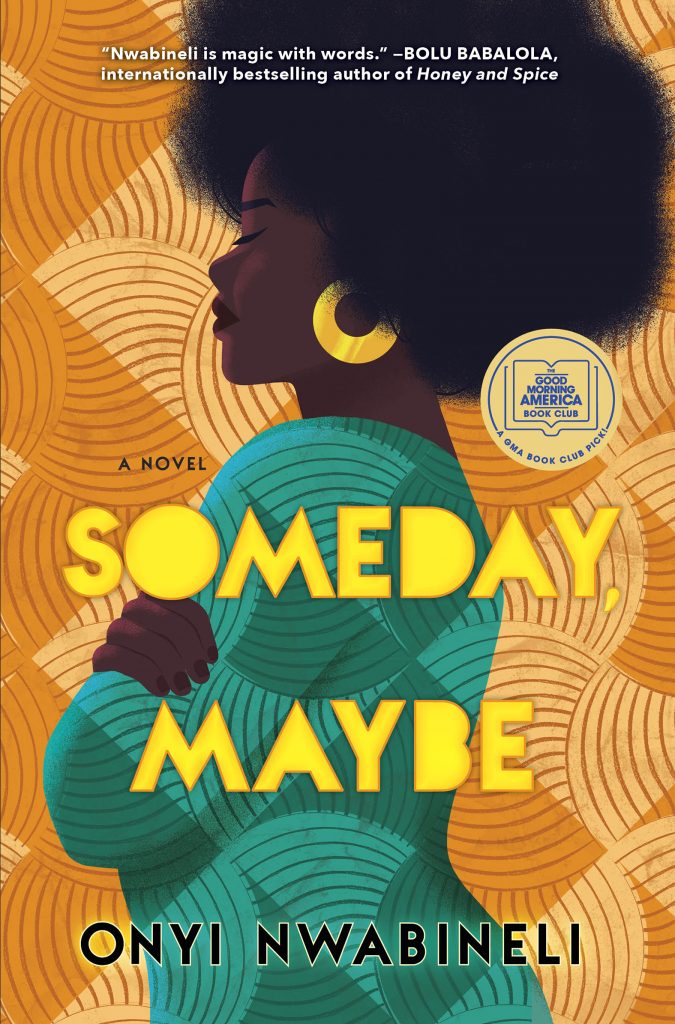 A stunning and witty debut novel about a young woman's emotional journey through unimaginable loss, pulled along by her tight-knit Nigerian family, a posse of new friends, and the love and laughter she shared with her husband. Onyi Nwabineli is a fresh new voice for fans of Yaa Gyasi, Queenie and I May Destroy You.
Here are three things you should know about my husband:
He was the great love of my life despite his penchant for going incommunicado.
He was, as far as I and everyone else could tell, perfectly happy. Which is significant because…
On New Year's Eve, he killed himself.
And here is one thing you should know about me:
I found him.
Bonus fact: No. I am not okay.
Available at:
Amazon | Barnes & Noble | Google Play | Kobo | Apple Books | Indiebound | Indigo | Audible | Goodreads
The Two Lives of Sara by Catherine Adel West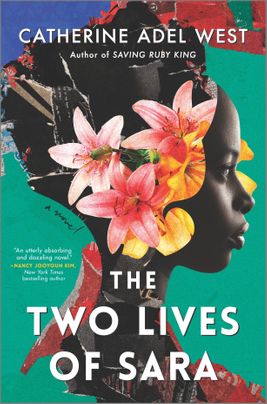 A young mother finds refuge and friendship at a boardinghouse in 1960s Memphis, Tennessee, where family encompasses more than just blood and hidden truths can bury you or set you free.
Sara King has nothing, save for her secrets and the baby in her belly, as she boards the bus to Memphis, hoping to outrun her past in Chicago. She is welcomed with open arms by Mama Sugar, a kindly matriarch and owner of the popular boardinghouse The Scarlet Poplar.
Like many cities in early 1960s America, Memphis is still segregated, but change is in the air. News spreads of the Freedom Riders. Across the country, people like Martin Luther King Jr. are leading the fight for equal rights. Black literature and music provide the stories and soundtrack for these turbulent and hopeful times, and Sara finds herself drawn in by conversations of education, politics and a brighter tomorrow with Jonas, a local schoolteacher. Romance blooms between them, but secrets from Mama Sugar's past threaten their newfound happiness with Sara and Jonas soon caught in the crosshairs, leading Sara to make decisions that will reshape the rest of their lives.
With a charismatic cast of characters, The Two Lives of Sara is an emotional and unforgettable story of hope, resilience, and unexpected love.
Available at:
Amazon | Barnes & Noble | Google Play | Kobo | Apple Books | Audible | Indiebound | Indigo | Goodreads
Black Candle Women by Diane Marie Brown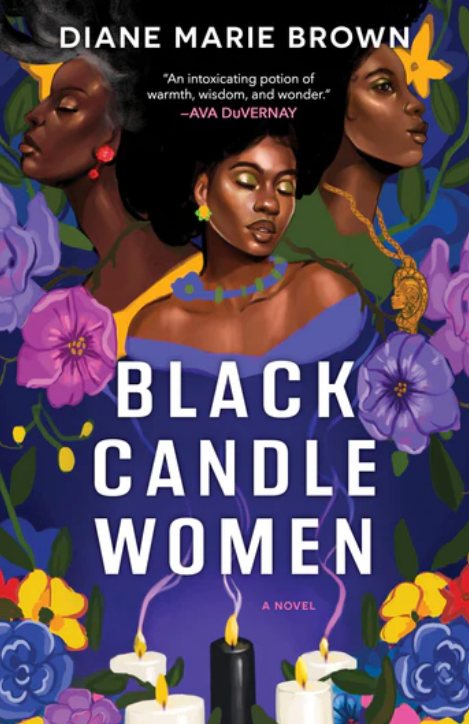 A warm and wry family drama with a magical twist about four generations of Black women living under one roof and the family curse that stems back to a Voodoo shop in 1950s New Orleans.
Generations of Montrose women—Augusta, Victoria, Willow—have lived together in their quaint two-story bungalow in California for years. They keep to themselves, never venture far from home, and their collection of tinctures and spells is an unspoken bond between them.
But when seventeen-year-old Nickie Montrose brings home a boy for the first time, their quiet lives are thrown into disarray. For the other women have been withholding a secret from Nickie that will end her relationship before it's even begun: the decades-old family curse that any person they fall in love with dies.
Their surprise guest forces each woman to reckon with her own past choices and mistakes. And as new truths about the curse emerge, the family is set on a collision course dating back to a Voodoo shop in 1950s New Orleans's French Quarter—where a hidden story in a mysterious book may just hold the answers they seek in life and in love…
Available February 28, 2023:
Amazon | Barnes & Noble | Google Play | Kobo | Apple Books | Audible | Indiebound | Indigo | Goodreads
Token by Beverley Kendall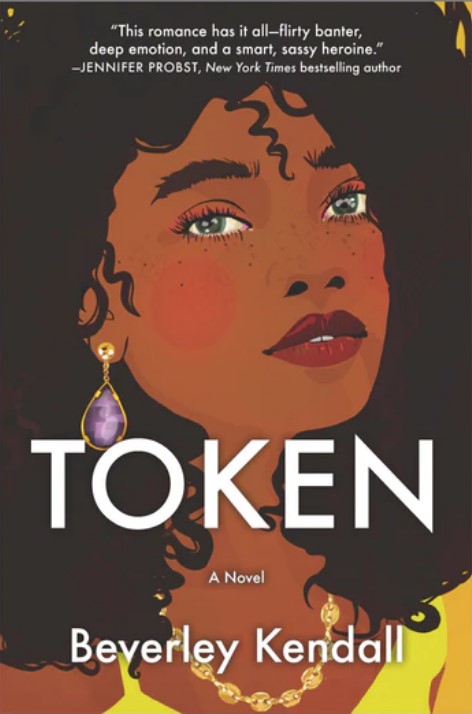 She's brilliant, beautiful…and tired of being the only Black woman in the room.
Two years ago, Kennedy Mitchell was plucked from the reception desk and placed in the corporate boardroom in the name of diversity. Rather than play along, she and her best friend founded Token, a boutique PR agency that helps "diversity-challenged" companies and celebrities. With corporate America diversifying workplaces and famous people getting into reputation-damaging controversies, Token is in high demand.
Kennedy quickly discovers there's a lot of on-the-job learning and some messes are not so easily fixed. When Kennedy's ex shows up needing help repairing his company's reputation, things get even more complicated. She knows his character is being wrongly maligned, but she's reluctant to get involved—professionally and emotionally. But soon, she finds herself drawn into a PR scandal of her own.
Available at:
Amazon | Barnes & Noble | Google Play | Kobo | Apple Books | Indiebound | Indigo | Audible | Goodreads
Someone Had To Do It by Amber Brown and Danielle Brown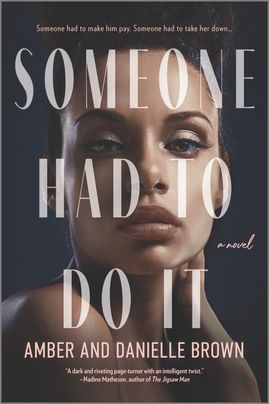 "A dark and riveting page-turner with an intelligent twist." —Nadine Matheson, author of The Jigsaw Man
SOMEONE HAD TO MAKE HIM PAY. SOMEONE HAD TO TAKE HER DOWN.
Brandi Maxwell is living the dream as an intern at prestigious New York fashion house Simon Van Doren. Except "living the dream" looks more like scrubbing puke from couture dresses worn by hard-partying models and putting up with microaggressions from her white colleagues. Still, she can't help but fangirl over Simon's it-girl daughter, Taylor. Until one night, at a glamorous Van Doren party, when Brandi overhears something she shouldn't have, and her fate becomes dangerously intertwined Taylor's.

Model and influencer Taylor Van Doren has everything…and is this close to losing it all. Her fashion mogul father will donate her inheritance to charity if she fails her next drug test, and he's about to marry someone nearly as young as Taylor, further threatening her stake in the family fortune. But Taylor deserves the money that's rightfully hers. And she'll go to any lengths to get it, even if that means sacrificing her famous father in the process.

All she needs is the perfect person to take the fall…
Available at:
Amazon | Barnes & Noble | Google Play | Kobo | Apple Books | Indiebound | Indigo | Audible | Goodreads
The Love You Save by Goldie Taylor
Acclaimed journalist and human rights activist Goldie Taylor shares the harrowing yet deeply hopeful story of her troubled childhood in East St. Louis—a memoir of family, faith and the power of books
At age eleven, Goldie Taylor is out riding her new bike when a young man from the neighborhood brutally rapes her. Goldie's mother, dealing with trauma of her own, sends her to live with her aunt, uprooting her from a good school to live in a dangerous, bottomed-out neighborhood in East St. Louis.
Aunt Gerald takes in anyone who asks, but the conditions are harsh. With no bed or personal belongings, Goldie sleeps on the living room floor, beneath a threadbare blanket, amid cousins who abuse her. Plagued by the echoes of trauma and longing for her mother, Goldie finds her thoughts growing increasingly dark. Until she finds solace in the writings of James Baldwin. And hope in the form of a nurturing teacher who helps her find her voice.
With echoes of Maya Angelou's I Know Why the Caged BirdSings and Tara Westover's Educated, Goldie Taylor's debut memoir shines a light on the strictures of race, class and gender in a post–Jim Crow America while offering a nuanced, empathetic portrait of a family in a pitched battle for its very soul. Profoundly moving, exquisitely rendered and ultimately uplifting, The Love You Save is a story about hidden strength, perseverance against unimaginable odds, the beauty and pain of girlhood, and the power of the written word.
Available at:
Amazon | Barnes & Noble | Google Play | Kobo | Apple Books | Indiebound | Audible | Indigo | Goodreads
The Perfect Day to Boss Up by Rick Ross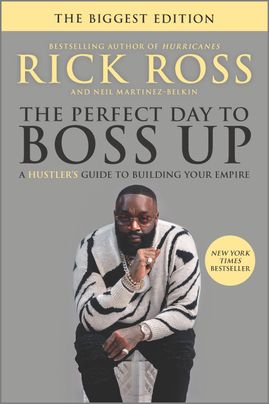 The Biggest Edition – Revised and Expanded with All New Chapters

A captivating and inspiring guide to building an untouchable empire from mud to marble, no matter what obstacles stand in the way
Rick Ross is a hip-hop icon and a towering figure in the business world, but his path to success was not always easy. Despite adversity and setbacks, Ross held tight to his vision and never settled for anything less than greatness. Now, for the first time, he shares his secrets to success, offering his own life as a road map to readers looking to build their own empire. Along the way he reveals:
How to turn your ambition into action
Tips for managing and investing your money
Inside stories from his business and music ventures
Why failure is central to success
Secrets to handling stressful situations
How to build the perfect team
As Ross explains, "It doesn't matter what's going on. Even the most dire situation is just another opportunity to boss up."Intimate, insightful and brimming with no-nonsense advice, The Perfect Time to Boss Up is the ideal book for hustlers everywhere.
Available in paperback at:
Amazon | Barnes & Noble | Google Play | Kobo | Apple Books | Indiebound | Indigo | Audible | Goodreads
Barkley by Timothy Bella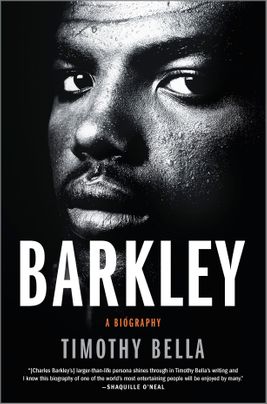 The definitive biography of Charles Barkley, exploring his early childhood, his storied NBA career, and his enduring legacy as a provocative voice in American pop culture
He's one of the most interesting American athletes in the past fifty years. Passionate, candid, iconoclastic, and gifted both on and off the court, Charles Barkley has made a lasting impact on not only the world of basketball but pop culture at large.
Yet few people know the real Charles. Raised by his mother and grandmother in Leeds, Alabama, he struggled in his early years to fit in until he found a sense of community and purpose in basketball. In the NBA he went toe-to-toe with the biggest legends in the game, from Magic to Michael to Hakeem to Shaq. But in the years since, he has become a bold agitator for social change, unafraid to grapple, often brashly, with even the thorniest of cultural issues facing our nation today.
Informed by over 370 original interviews and painstaking research, Timothy Bella's Barkley is the most comprehensive biography to date of one of the most talked-about icons in the world of sports.
Available at:
Amazon | Barnes & Noble | Google Play | Kobo | Apple Books | Indiebound | Indigo | Audible | Goodreads
Savvy Sheldon Feels Good As Hell by Taj McCoy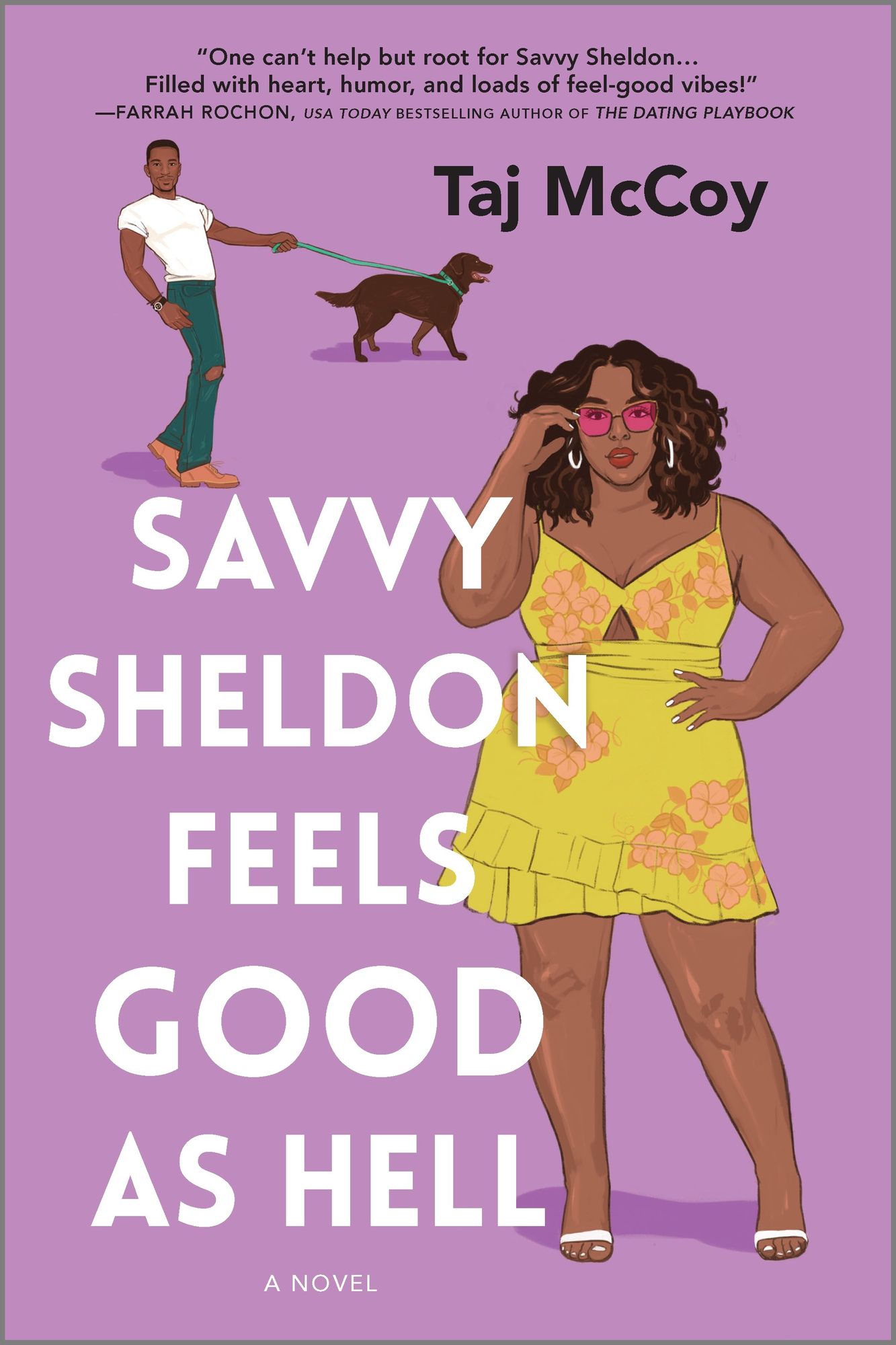 A delicious debut rom-com about a plus-size sweetheart who gets a full-life makeover after a brutal breakup.
Savvy Sheldon spends a lot of time tiptoeing around the cracks in her life: her high-stress and low-thanks job, her clueless boyfriend and the falling-apart kitchen she inherited from her beloved grandma—who taught her how to cook and how to love people by feeding them. But when Savvy's world starts to crash down around her, she knows it's time for some renovations.
Starting from the outside in, Savvy tackles her crumbling kitchen, her relationship with her body, her work–life balance (or lack thereof) and, last but not least, her love life. The only thing that doesn't seem to require effort is her ride-or-die squad of friends. But as any home-reno-show junkie can tell you, something always falls apart during renovations. First, Savvy passes out during hot yoga. Then it turns out that the contractor she hires is the same sexy stranger she unintentionally offended by judging based on appearances. Worst of all, Savvy can't seem to go anywhere without tripping over her ex and his latest "upgrade." Savvy begins to realize that maybe she should've started her renovations the other way around: beginning with how she sees herself before building a love that lasts.
Available at:
Amazon | Barnes & Noble | Google Play | Kobo | Apple Books | Indiebound | Indigo | Audible | Goodreads
The Binding Room by Nadine Matheson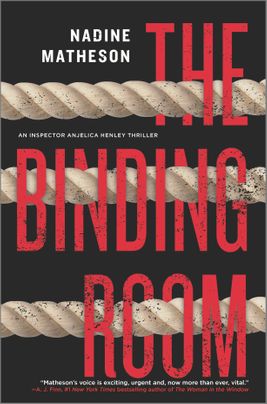 Detective Anjelica Henley confronts a series of ritualistic murders in this heart-pounding thriller about race, power and the corrupt institutions that threaten us
When Detective Anjelica Henley is called to investigate the murder of a popular preacher in his own church, she discovers a second victim, tortured and tied to a bed in an upstairs room. He is alive, but barely, and his body shows signs of a dark religious ritual.
With a revolving list of suspects and the media spotlight firmly on her, Henley is left with more questions than answers as she attempts to untangle both crimes. But when another body appears, the case takes on a new urgency. Unless she can apprehend the killer, the next victim may just be Henley herself.
Both fans of The Jigsaw Man and readers coming to Matheson's work for the first time will get swept away in this heart-pounding thriller. Drawing on her experiences as a criminal attorney, Nadine Matheson deftly explores issues of race, class and justice through an action-packed story that will hold you captive until the last terrifying page.
Available at:
Amazon | Barnes & Noble | Google Play | Kobo | Apple Books | Indiebound | Indigo | Audible | Goodreads
Long Past Summer by Noué Kirwan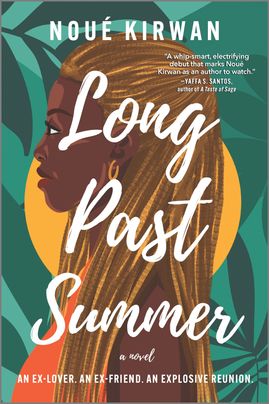 It's hard to move on from a broken heart–and harder to move on from a broken friendship.
Mikaela Marchand is living the polished life she always planned for: a successful New York lawyer, with a promotion in her sights and a devoted boyfriend by her side. She's come a long way from the meek teen she was growing up in small town Georgia, but the memory of her adolescence isn't far—in fact, it's splashed across a massive billboard in Times Square. An old photograph of Mikaela and her former best friend, Julie, has landed on the cover of a high-profile fashion magazine advertised all over the city. And when Julie files a lawsuit, Mikaela is caught in the middle as defense lawyer for the magazine.

Not only will she have to face Julie for the first time in years, Mikaela's forced to work closely with the photographer in question: the former love of her life–and Julie's ex-husband–Cameron Murphy. Mikaela needs to win the case to get her promotion–and as a junior partner, she has no margin for error. But unresolved feelings still exist between Cam and Mikaela, and jealousy always made Julie play dirty…

With flashbacks to summers of first loves and fragile friendships, Long Past Summer looks at the delicate and powerful thread that binds and breaks friends and flames.
Available at:
Amazon | Barnes & Noble | Google Play | Kobo | Apple Books | Indiebound | Indigo | Audible | Goodreads
Black on Black by Daniel Black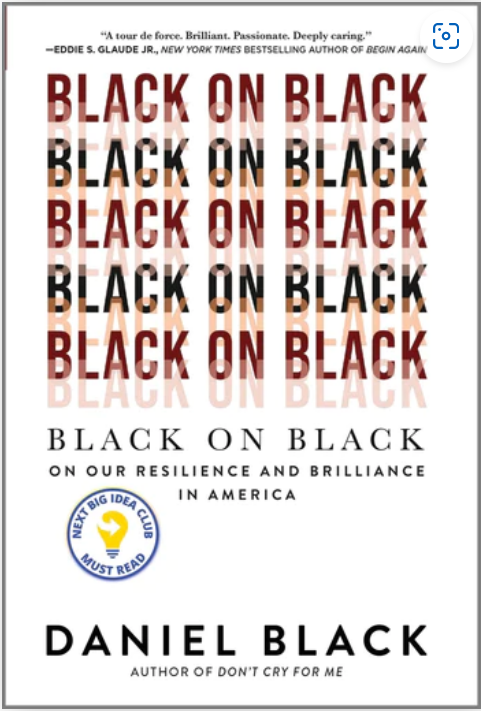 A piercing collection of essays on racial tension in America and the ongoing fight for visibility, change, and lasting hope
"There are stories that must be told."
Acclaimed novelist and scholar Daniel Black has spent a career writing into the unspoken, fleshing out, through storytelling, pain that can't be described.
Now, in his debut essay collection, Black gives voice to the experiences of those who often find themselves on the margins. Tackling topics ranging from police brutality to the AIDS crisis to the role of HBCUs to queer representation in the black church, Black on Black celebrates the resilience, fortitude, and survival of black people in a land where their body is always on display.
As Daniel Black reminds us, while hope may be slow in coming, it always arrives, and when it does, it delivers beyond the imagination. Propulsive, intimate, and achingly relevant, Black on Black is cultural criticism at its openhearted best.
Available at:
Amazon | Barnes & Noble | Google Play | Kobo | Apple Books | Indiebound | Indigo | Audible | Goodreads
A Caribbean Heiress in Paris by Adriana Herrera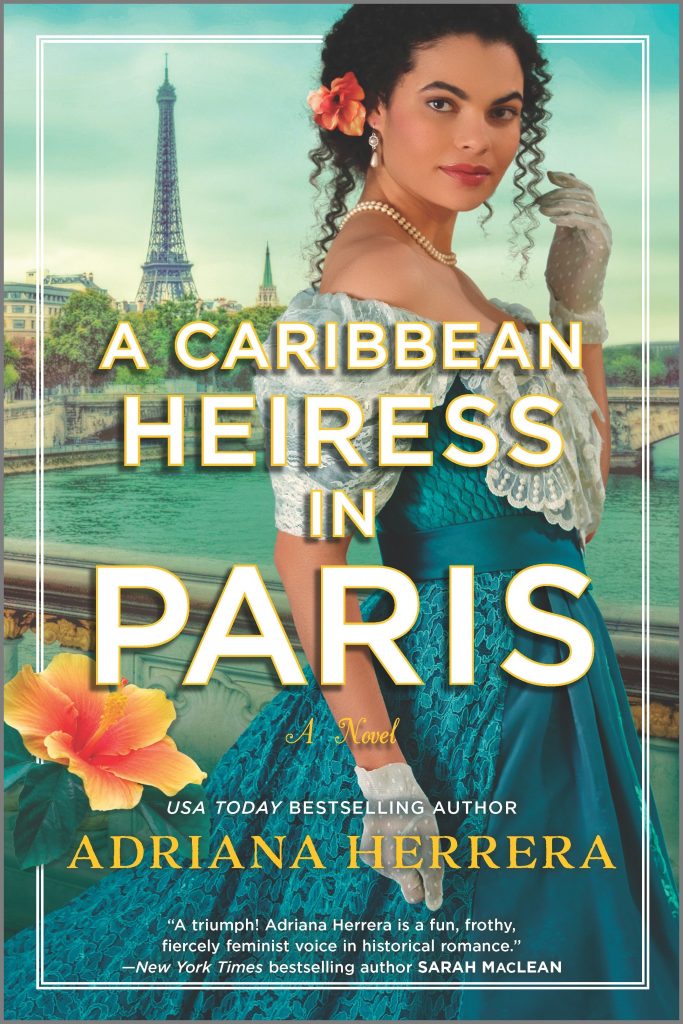 Paris, 1889
The Exposition Universelle is underway, drawing merchants from every corner of the globe…including Luz Alana Heith-Benzan, heiress to the Caña Brava rum empire.
Luz Alana set sail from Santo Domingo armed with three hundred casks of rum, her two best friends and one simple rule: under no circumstances is she to fall in love. In the City of Lights, she intends to expand the rum business her family built over three generations, but buyers and shippers alike can't imagine doing business with a woman…never mind a woman of color. This, paired with being denied access to her inheritance unless she marries, leaves the heiress in a very precarious position.
Enter James Evanston Sinclair, Earl of Darnick, who has spent a decade looking for purpose outside of his father's dirty money and dirtier dealings. Ignoring his title, he's built a whisky brand that's his biggest—and only—passion. That is, until he's confronted with a Spanish-speaking force of nature who turns his life upside down.
From their first tempestuous meeting, Luz Alana is conflicted. Why is this titled—and infuriatingly charming—Scottish man so determined to help her?
For Evan, every day with Luz Alana makes him yearn for more than her ardent kisses or the marriage of convenience that might save them both. But Luz Alana sailed for Paris prepared to build her business and her future; what she wasn't prepared for was love finding her.
Available at:
Amazon | Barnes &Noble | Google Play | Kobo | Apple Books | Indiebound | Indigo | Audible | Goodreads
Never Saw Me Coming by Vera Kurian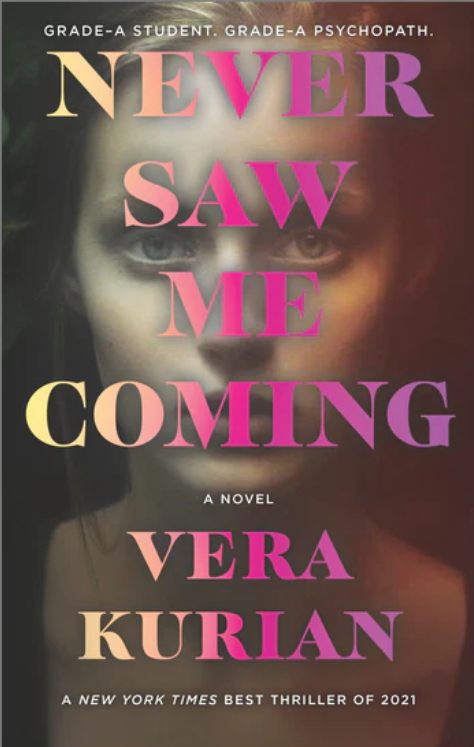 Never Saw Me Coming is a compulsive, voice-driven thriller by an exciting new talent in fiction that will keep you pinned to the page and rooting for a would-be killer.

You should never trust a psychopath. But what if you had no choice?
It would be easy to underestimate Chloe Sevre… She's a freshman honor student, a legging-wearing hot girl next door, who also happens to be a psychopath. She spends her time on yogalates, frat parties and plotting to kill Will Bachman, a childhood friend who grievously wronged her.
Chloe is one of seven students at her DC-based college who are part of an unusual clinical study of psychopaths—students like herself who lack empathy and can't comprehend emotions like fear or guilt. The study, led by a renowned psychologist, requires them to wear smart watches that track their moods and movements.
When one of the students in the study is found murdered in the psychology building, a dangerous game of cat and mouse begins, and Chloe goes from hunter to prey. As she races to identify the killer and put her own plan for revenge into action, she'll be forced to decide if she can trust any of her fellow psychopaths—and everybody knows you should never trust a psychopath.
Available now in paperback:
Amazon | Barnes & Noble | Google Play | Kobo | Apple Books | Indiebound | Indigo | Audible | Goodreads
Black Market by Merl Code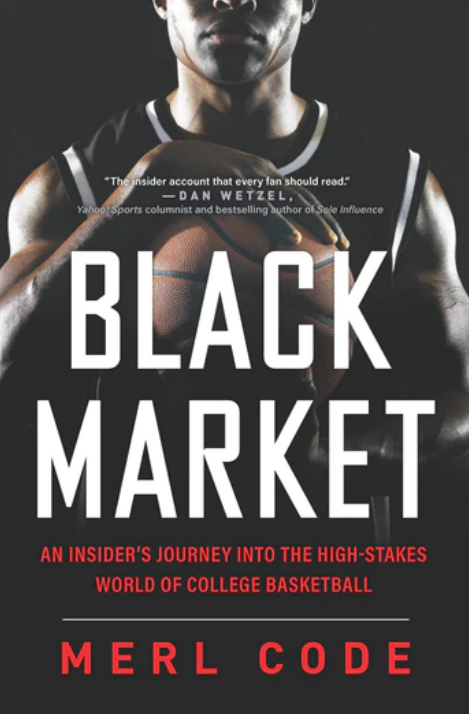 From a former college basketball player and Executive at Nike, a "riveting" (Sports Illustrated) insider's account into the business of college basketball exposes the corrupt and racist systems that exploit young athletes and offers a new way forward
For Merl Code, basketball was life.
In college he played point guard for Clemson before turning pro. Later, when he pivoted to marketing, he found himself thrust into a startling world of profit-driven college basketball programs. He realized that the NCAA's amateurism rules could be used to exploit young athletes, and athletes of color in particular.

Now, for the first time, Code will share his side of the explosive story of college basketball's dark reality—a system that begins with young talent in AAU programs and culminates at the highest levels of the NBA.

Propulsive, urgent, and eye-opening, Black Market exposes the truth to offer a more just way forward for both colleges and athletes.
Available at:
Amazon | Barnes & Noble | Google Play | Kobo | Apple Books | Indiebound | Indigo | Audible | Goodreads