It can be fun and even essential to step out of your comfort zone sometimes, in life and in reading. Fantasy is a genre that some only ventured into during childhood, if at all, but there are so many books with strong and compelling characters, unique and vibrant fantasy worlds, and writing that pulls you into these fictional worlds. Whether they branch into magical realism or are entirely imagined, here are 8 books that will spark a new love for all things fantasy.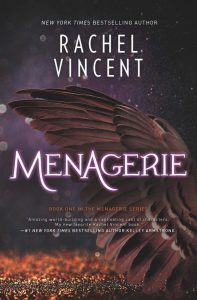 Menagerie by Rachel Vincent
Delilah Marlow appears to be human, but while visiting a famous traveling circus she discovers that she is not quite who she thought she was. The circus, Metzger's Menagerie, showcases cryptids, magical creatures who are devoid of rights. When Delilah sees a child werewolf being abused by the circus, she unexpectedly becomes a creature in order to protect him. After her arrest Delilah is forced to perform in the very circus she had once attended, with all her rights and freedoms stripped from her. Only her handler, Gallagher, still treats her with kindness. A sharp and vivid look into what makes us human and what makes us monsters, Menagerie is full of rich world building and a compelling story.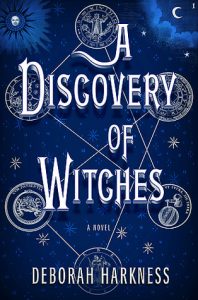 A Discovery of Witches by Deborah Harkness
History and magic converge in this debut novel about Diana Bishop, a young scholar who finds a mysterious manuscript that pulls her into the world of sorcery—a world she doesn't want to be a part of. With the help of a vampire geneticist, Diana is the only one who can break a centuries-old spell.
.