Taurus (April 21–May 21)
Taurus is the second sign in the zodiac cycle. Represented by the sign of the bull, Taurus are hardworking, loyal, dependable and very stubborn. Taurus also have a love for the finer things in life and will go out of their way for the material goods they desire.
Book of the Month: Ginny Moon by Benjamin Ludwig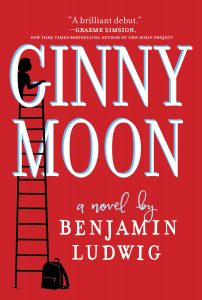 Taurus will be drawn to this story of family, and will relate to the stubborn and unique title character. Ginny Moon is a fourteen-year-old girl with autism. While she has finally left foster care and found her "forever family," Ginny will do anything to return to her abusive birth mother, Gloria. Even if that means getting herself kidnapped.
Fellow Taurus
Charlotte Brontë (April 21, 1816)
Vladimir Nabokov (April 22, 1899)
William Shakespeare (April 23, 1564)
Harper Lee (April 28, 1926)
Terry Pratchett (April 28, 1948)
Read More »