Everyone has books that hold a special place in their hearts, ones that they revisit time and time again. Susan Wiggs' Just Breathe is one such book. Originally published in 2019, this beloved novel has been reissued with a stunning new cover that is sure to catch your eye. Whether you're a long-time fan of Susan Wiggs or are new to her work, you won't want to miss out on this beautiful new edition of a truly timeless story. 💙💙💙
Just Breathe by Susan Wiggs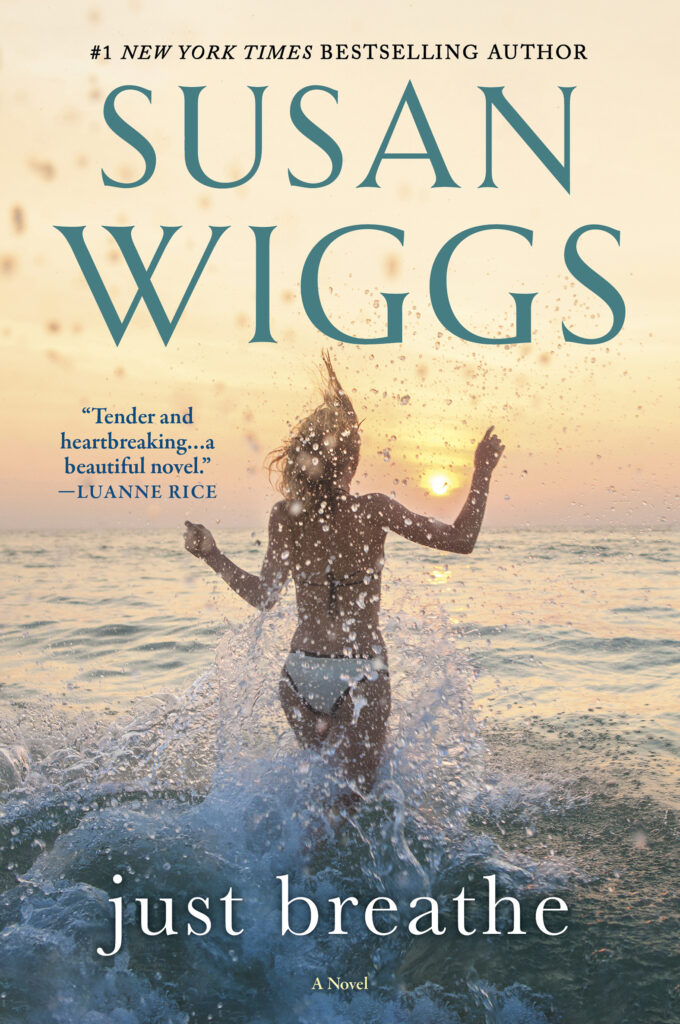 Rediscover love, happiness and family in this compelling novel about one woman's journey to overcome her greatest life obstacles yet.
Sarah Moon tackles life's issues with a sharp wit in her syndicated comic strip, Just Breathe. With both Sarah and her cartoon heroine undergoing fertility treatments, her fiction often reflects her reality. However, she hadn't scripted her husband's infidelity.
In the wake of her shattered marriage, Sarah flees to the coastal town in California where she grew up. There, she revisits her troubling past: an emotionally distant father, the loss of her mother and an unexpected connection with Will Bonner, the high school heartthrob skewered mercilessly in her comics. But he's been through some changes himself. And just as her heart is about to reawaken, Sarah makes a most startling discovery: she's pregnant with her ex's twins.
The winds of change have led Sarah to this surprising new beginning. All she can do is just close her eyes…and breathe.
Available at:
Amazon | Barnes & Noble | Google Play | Apple Books | Indiebound | Indigo | Audible |Goodreads | Kobo
Love Susan Wiggs Books? You're in luck. She has another one coming out this Fall! Read more about it below:
The Twelve Dogs of Christmas by Susan Wiggs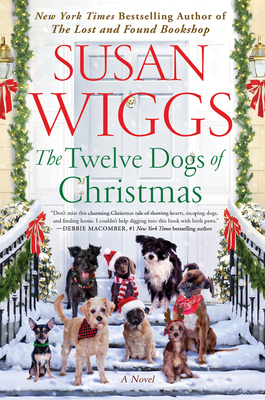 The ultimate holiday gift from New York Times bestselling author Susan Wiggs: a delightful novel about a Christmas transport of rescue puppies that's guaranteed to warm readers' hearts.
Brenda Malloy wants nothing to do with Christmas ever again. Last year, Brenda and her husband rushed their beloved dog Tim to the emergency vet on Christmas eve. The good news: Tim survived after the vet cleared the obstruction–a pair of women's lace undies. The bad news: the undies were not Brenda's.
A year after the breakup, Brenda has put her life back together. She's trained for a marathon, is writing a children's novel, and she's found purpose and healing as a volunteer with a dog rescue organization in Houston, Texas. The rescue partners with a program in Avalon, New York–a small, snowy town deep in the Catskills. Now Brenda is arranging the transport of rescued dogs from Houston to Avalon—just in time for a merry Christmas with their forever families. Brenda's friends worry about her driving a van two thousand miles with twelve dogs in crates, but she shrugs off their concern. How hard can it be? She knows the way, and she's just looking to escape the Christmas overload for a while.
But a blinding snowstorm, an escaped mutt, and a life-saving encounter with Adam Bellamy—a single dad and paramedic—means Brenda has to stay in Avalon longer than she planned. As she drops off each precious pup at their new homes, some of the comfort and joy of the season begins to creep up on Brenda despite her determination to avoid the holidays. Perhaps you can bring Christmas into your heart after all…if you have the right furry friends to guide the way.
Available at:
Amazon | Barnes & Noble | Google Play | Apple Books | Indiebound | Indigo | Audible |Goodreads | Kobo